William H Macy's Height
5ft 8 ½ (174 cm)
American actor best known for roles in films such as Fargo, Jurassic Park III, Mystery Men, Boogie Nights, Magnolia and The Cooler. On TV he has starred in Shameless (US).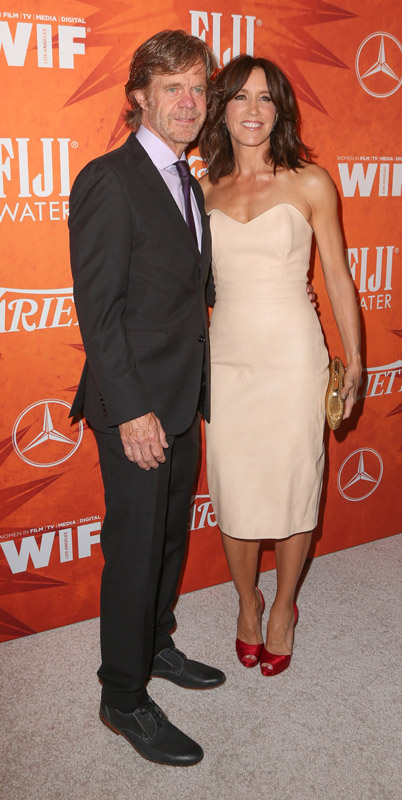 Photos by PR Photos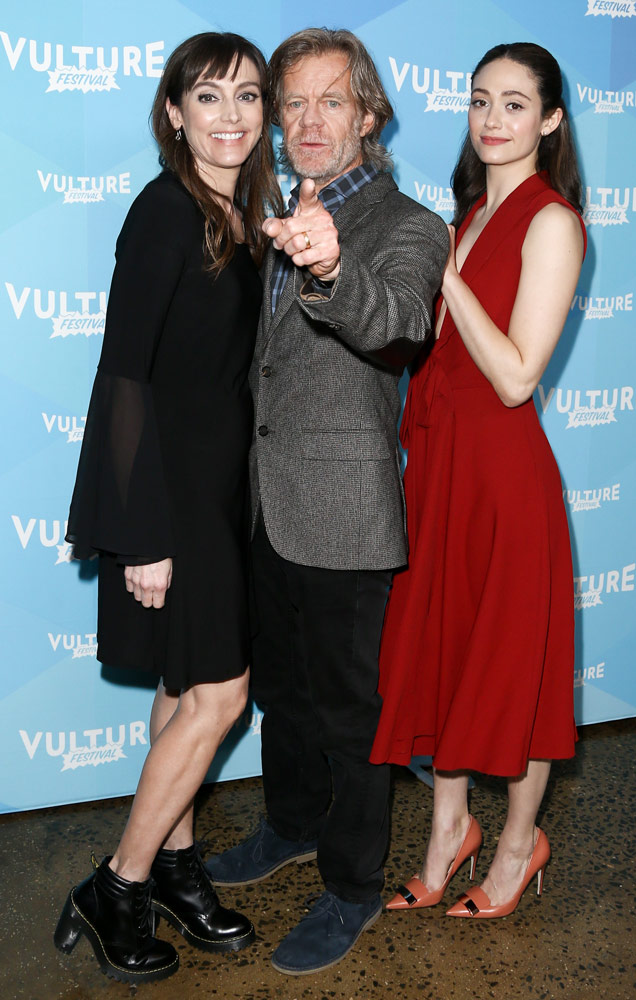 Nancy Pimental (claims 5'8, 119lbs), William,
Emmy Rossum
Photo by /BigStock.com
You May Be Interested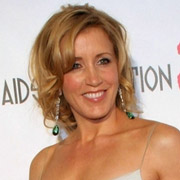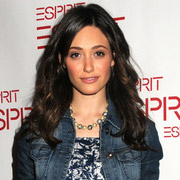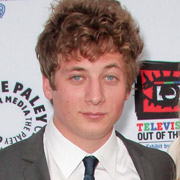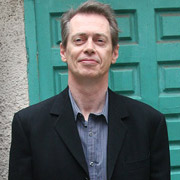 Add a Comment
52 comments
Average Guess (19 Votes)
5ft 8.57in (174.2cm)
prokrabsgod
said on 30/Sep/20
Speaking of Boogie Nights, I don't remember him being much taller than 5' 6" Ricky Jay in that. I know they have at least two scenes together. Don't exactly remember him compared to other actors in it.
prokrabsgod
said on 19/Aug/20
Where are Boogie Nights and Magnolia in his acting credits?

Editor Rob
Two good films indeed. Macy isn't really much taller than
Tom Cruise
.
Kieran S
said on 15/Mar/20
Always thought he looked 5'9 or taller in movies.
Might just be because of footwear.
slc
said on 17/Mar/19
I would go with 5'9" bare minimum for Bill. Had my picture taken with him years ago, maybe '09 or '10, after a performance in New York. I was 5'8.5" at the time (so said my doctor) and was wearing shoes which would have made me an inch taller. He was still a good 2"-2'5" taller than me in the photo. I had always guessed 5'8" for him until I actually saw myself next to him in a photo.
Matt99
said on 12/Oct/18
I reckon he's a flat 5'8 guy now
Warren
said on 9/Jul/18
Frank looks like 5'8-5'8.25" now
Jtm
said on 30/Jun/18
5'8-5'8.5 is spot on.
lee168cm
said on 10/May/18
Wow felicity looks different in the above pic hes getting an advantage there as he is closer to the camera but in most photos they look the same height when she's in heels this listing is pretty accurate
Don Julio
said on 18/Jan/18
He was 175 at his peak, now about 173.5 maybe.
Jacob
said on 1/Jan/18
Saw episodes of shameless he's 67 years old he might be 172 cms still in the 5'8" range I figure and his build is lean for his age based on the episodes I've seen so I doubt he's lost much
tshark
said on 6/Sep/17
Met him on the set of the movie Rudderless he was directing. I would have guessed him at 5'8",
BT
said on 24/Nov/15
@dmeyer: Macy always looked like a legit 5'9 guy to me, maybe even a little over that mark at one point. Think 5'8.5 is too low for him even today. My uncle is 71 years old and has barely lost 2 mm, I know several people between 60 and 70 who's still going strong within 5 mm of their prime height as well, so not shrinking much after 60 isn't unheard of.
dmeyer
said on 31/May/15
Was 55 when i met him looked 174ish can pull off 5'9 even now 5'9 peak is possible or he is the fist guy who droped only 1-2mm by 60s
cole
said on 24/Jun/14
@Editor Rob: I'd definitely say he looks pretty much 5'9 with Giancarlo, at least in that first shot. But the footwear though, does it look a little strange or is it just me? I'm pretty sure I've seen him claim 5'9 in an interview in the past (or was it 5'10?), can't find the quote though...
cole
said on 23/Jun/14
@Editor Rob:
He can look a little more than 5'8.5 with 5'7.5 Giancarlo Esposito in these shots:
Click Here
Click Here
But maybe his footwear adds a little more height than Giancarlo's?
Click Here
[Editor Rob: he can look in the 5ft 9 range there]
person
said on 25/Apr/14
around 5'9ish give or take an inch
Arch Stanton
said on 14/Oct/13
Looks 5'8" range in Fargo. Looks so much like Willem Dafoe's brother!!
cole
said on 14/Oct/13
I doubt he's under this listing, he could even look a good 5'9 at times.
Mr. R
said on 30/May/13
I saw WHM today at a cafe in LA. On level ground, he was a pretty solid 5-8.
Kunt
said on 16/Nov/12
Nice dude. I agree with CJ 5'9"-5'10"
Adamz
said on 10/Oct/12
Rob, based on what evidence?
CJ
said on 8/Oct/12
I met him in an airport in Austin, he was taller than he seemed in his movies. Im a solid 5'10" and he was almost eye level with me. I say 5'9" for sure
hey i know that guy
said on 18/Feb/11
i think 5 ft 8.5 is right on. he may seem shorter in some roles, but he is definitely not shorter than 5 ft 8 and he is definitely not taller than 5 ft 9. he is one of the most average looking middle age guys in the industry. and a great actor!
mcfan
said on 23/Jan/11
Again, William Macy is shorter than Joan Cusack. He appeared the same height as Emmy Rossum when she wore heels. When she wore .5 inch Converse he appeared 1.5 inches taller than her. The bottom line is Joan Cusack still has slight advantage on William Macy. Rob, Joan Cusack is 5'9.
glenn
said on 16/May/09
he's 5-9,5-9.25.got him again recently too.when you actually meet these people,its a different level.and d-ray backs me.like kevin spacey at 5-11.and people say i cant tell height cause im 5-7.i judge by what i see.not by my height.
D. Ray Morton
said on 15/May/09
I think he may be taller than this after all, Rob. I had my picture taken with him recently (a rarity - I'm not into that kind of thing at all unless it's someone I really respect/admire), and my guess, shoes and pavement advantage accounted for, is 5'9" or slightly over.
So I think that Glenn was right on the money with this guy.
Daii
said on 22/Apr/09
Yeah he looks this height, hes definitely in the 5'8-9 range
sam
said on 26/Jun/08
how the hell can you guys descern a quarter of an inch or even half an inch unless you're a geniuous or freakishly accurate.
babs
said on 4/Jun/08
I just met him at Tribecca. I'm 5'1" and I was wearing two inch heels. He was wearing sneakers and when I spoke to him, his mustache was equal to the bridge of my nose. Don't know what that translate to, but just another perspective to ponder.
PJ
said on 6/May/08
I met him at Sundance a few years ago, and he is right around 5'9 (as am I).
glenn
said on 2/Apr/08
ive always said 5-10 men are the basis of all arguments on the site.they usually look smaller.i have 5-10, 5-11 friends that look 5-9 with bad posture too.your theory is true.
Clark
said on 1/Apr/08
I thinnk the hardest height to discern must be bewteen 5-9 and 5-11.
glenn
said on 30/Mar/08
wow.that tall? thats fascinating,,cause i believe it since it comes from you.i believe he is 5-9 then for sure minimum.
Clark
said on 29/Mar/08
Maybe lifts are more popular than we realize. And actors foregt to wear their lift shoes all the time, but I said hello to William on a set when he was filming a movie with Rebecca De Mornay in Texas. He was almost 5'11", but then again he had his wardrobe on and was set to shoot a scene. And in the movie Air force One he looks about and inch or so shorter than Harrison Ford. I guess you never know when you will get a lift.
dmeyer
said on 14/Aug/07
seemed 173 174 range when i met him
the shredder
said on 26/Apr/07
Well Macy being Glenn's puts John Travolta no bigger then 6'0 nowdays and Martin Lawrence 5'6.5 at best ! ... Just look at still pics from Wild Hogs !
glenn
said on 26/Apr/07
he strangely appeared 5-9.25.
Astrid
said on 25/Apr/07
Macy and Glenn look exactly the same height. Macy just has a big head and boofy hair.
dmeyer
said on 24/Apr/07
i straight about 1 in on glenn i met him he was no taller than 174 cm
Viper
said on 23/Apr/07
Macy is taller than Glenn in the picture.
the shredder
said on 23/Apr/07
To me Macy and Glenn look close in height ! ... So no 5'7 ! ... more like 5'8 or a weak 5'9 !
glenn
said on 23/Apr/07
im glad for you.why wasnt he wearing lifts then when you saw him? and how tall are you? because he was the height i mentioned when i saw him.
Anonymous
said on 22/Apr/07
umm. william h macy is not a hair over 5 foot 7.. not a hair.. i saw him every day two summers ago while interning for mgm.
glenn
said on 22/Apr/07
he seemed a hair over 5-9 actually.he had on casuals.
Stiffelio
said on 21/Apr/07
Anonymous, are you kidding? Macy looks taller than Glenn by almost 1 inch on the picture. He might be 5' 8.5" as stated. Macy obviously has a much bigger head than Glenn's and therefore Glenn's eyes are higher up. Yet there's always the question of relative shoe soles. What kind of footwear was Macy wearing, Glenn?
the shredder
said on 21/Apr/07
lol . Funny ha Glenn ? ... Unlike DMX he is a guy that looks taller In person , then photo comes and ... BOOM ... He is your height ! ... Well , Macy being 5'8 - 5'8.5 ish could put Martin Lawrence closer to 5'6 then 5'7 !!!
Anonymous
said on 21/Apr/07
How come Glenn looks slightly taller than Macy?
glenn
said on 21/Apr/07
i was surprised he was 5-9 actually.
dmeyer
said on 18/Dec/06
did look 174 on thank for smoking i met him
CelebHeights Editor
said on 21/Aug/05

From gossip newsgroup:
"I saw him at the theater recently and was shocked that he's the same size as your average jockey. Wow, what a little man he is....[I had] figured him to be at least over 5'9". When I saw him I kept staring because I could not believe he was that small. His wife, Felicity Huffman is really petit."
dmeyer
said on 25/May/05
isaw him on the set of thank you for smoking and he looked 174 175 cm maybe