Camilla Luddington's Height
5ft 5 ⅛ (165.4 cm)
English actress, best known for playing Dr. Jo Wilson in Grey's Anatomy, Lizzie in Californication and Kate Middleton in TV film William & Kate. On Twitter she mentioned her height on a couple of occasions, saying
"I'm only 5'5"
and
"I'm a teeny tiny bit over 5'5""
. In this photo, I was wearing 0.75in Skechers, whilst Camilla's heels looked like they gave her a 2.3 inch footwear advantage over me.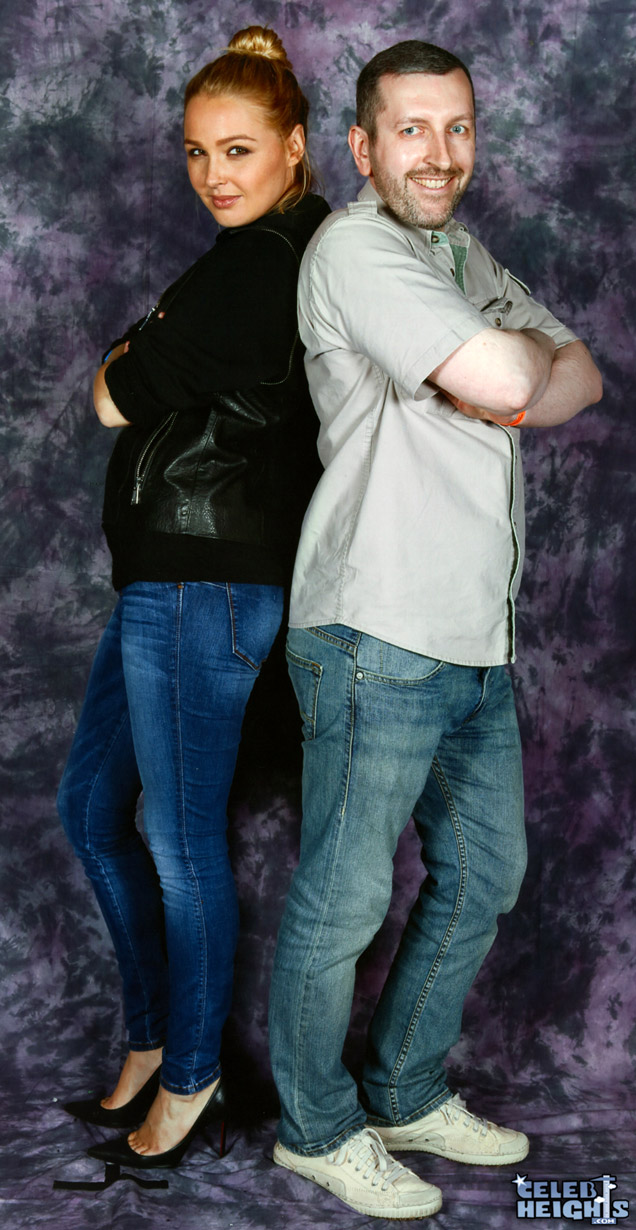 5ft 8 Rob and Camilla @ MCM Comic Con, 2016
You May Be Interested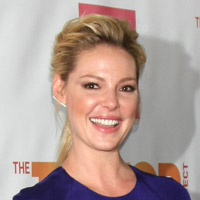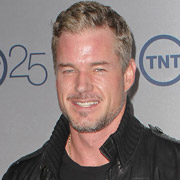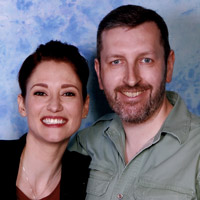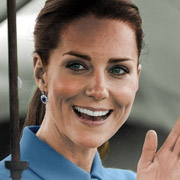 Add a Comment
22 comments
Average Guess (13 Votes)
5ft 5.22in (165.7cm)
khaled taban
said on 17/Jul/19
This listing is very accurate.
Nik
said on 17/Jun/19
It's interesting that 8 voters offer her the privilege of a 1/16th! Average vote = 5 foot 5 1/16 (5'5.06" after 8 votes!)!
Nik
said on 3/May/19
She is actually a tad above average!
Bobby
said on 1/Nov/18
I swear 5'5 has to be the perfect height for a woman. I mean, I always thought so, but I also like women who can be as small as 5'2.
Nik
said on 21/Jun/18
She's got the height she wanted!
Nik
said on 21/Jun/18
@ Rob - Absolutely! You have a lovely back to back picture with Camilla and she has the privilege of being listed in good old eighths, as she wanted!
Nik
said on 19/Jun/18
Nice pic!

Editor Rob
So nice she even got the privilege of a 1/8th like she basically claimed.

Bobby
said on 7/Oct/17
Alright so, Rob says that Camilla has a minimum of 2.3 inches of footwear advantage to his own that day. I'm gonna give Camilla the benefit of the doubt and assume it's that figure. Rob said he had on 0.7 inch footwear which was close to my estimate, and I'm gonna upgrade Camilla a full inch, because she looks only a tiny bit shorter than Rob. So, I'll assume a figure of 5'8 in heels, and if Rob is his typical 173cm self here, then he'd be 5'8.25 roughly in this photo. I'll also assume her heels give 3 inches like Rob said. So, Rob's footwear equals 0.7 inch, and hers equal 3 inches, this means that she indeed has 2.3 inches advantage. So, 2.3 minus 5'8 is 5'5.7, so she'd be 5'5.75 barefoot. Okay, let's assume that her heels give 3.2 inches now, because Rob said that was possible, which means she has 2.5 inches advantage. So, 2.5 inches minus 5'8 is 5'5.5, which still fits into my previous calculation. Give this girl an upgrade, Rob.
Bobby
said on 5/Oct/17
Yeah, and you should mention she provides the voice of Lara Croft in the rebooted Tomb Raider games, and I think also her likeness as well.
Bobby
said on 5/Oct/17
Looking 5'7 with the heels. You forgot to mention the heel advantage she had, Rob. I don't know what kind of shoes you were wearing, they don't look to add an inch though, they look to add half an inch in fact. So, your footwear equals 0.5 inches, and her footwear equals 2 inches. Which she has a 1.5 inch advantage over your own. Subtract 1.5 from 5'7 and she would be 5'5.5.

Editor Rob
I'm in 0.7 inch sneakers.
"her footwear equals 2 inches"...
Side on view
.
Her heels give no less than the 3-3.2 inches range...👍
She has a minimum 2.3 inch advantage, but it's really near 2.5 as it's a very solid 3-inch range heel.
Ben
said on 26/Sep/17
Mark said on 13/Jul/16
Rob is this a recent image?
Editor Rob: 2 months ago.
_______________________________________
Correction time Rob, it was 1 year and 4 months ago ;)

Editor Rob
in July 2016 when I replied, it was 2 months 👍
Blake
said on 29/Jun/17
Sensational matching of posture Rob!
Mark
said on 13/Jul/16
Rob is this a recent image?

Editor Rob
2 months ago.
Moke
said on 13/Jun/16
Yes, beautiful girl.
Merky
said on 2/Jun/16
Don't forget she also voiced Lara Croft in the Tomb Raider games, she is gorgeous!
Andrea
said on 1/Jun/16
Nice "fresh" photo, Rob! It seems like you are still a good inch taller, despite the footwear advantage... How much her heels give? 3 inches?

Editor Rob
I'd have guessed in 3-3.2 range (so between 2.3-2.5 more footwear), but I didn't think she was as much as an inch smaller...

without trying to do a pose this might have ended up unusable as she was leaning forward into the camera for the shots before me in the queue...

grizz
said on 23/Jun/15
Beautiful woman
Sam
said on 15/Apr/15
Should probably add Grey's Anatomy to her know fors, not a show I enjoy unlike my wife but she's quite the hottie.
Amaze
said on 27/Oct/14
5'5 sure is right voiced tomb raiderrrr gorgeous woman fo sure :)
Ka
said on 10/Mar/14
Judging from the length of her legs in lots of photos,I reckon she seems between 5'3-4(max) range and unlikely beyond that. Rob cares to comment?

Editor Rob
not sure she'd be that short, could always be between 5ft 4 and 5 though
SolidSnake
said on 3/May/13
Rob shes British or British American not just American

Editor Rob
i changed that now.
LaraCroft2013
said on 25/Mar/13
165cm is accurate.