Eric Dane's Height
6ft 1 (185.4 cm)
American actor best known for playing Dr. Mark "McSteamy" Sloan on Grey's Anatomy and CO CDR Tom Chandler on The Last Ship. In film he appeared in Marley & Me, Burlesque and X-Men: The Last Stand. On twitter he mentioned his height and weight as being:
"6'1 200 lbs"
.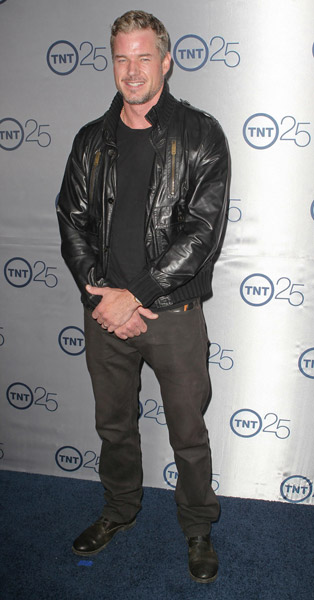 Photos by PR Photos
You May Be Interested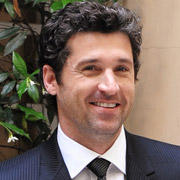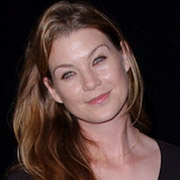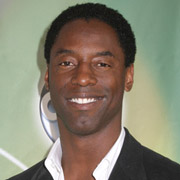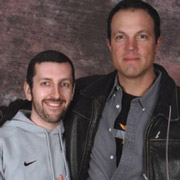 Add a Comment
63 comments
Average Guess (27 Votes)
6ft 1.03in (185.5cm)
Chris Junior Hernandez 1990
said on 17/Dec/20
I did go with 6'1 3/4 out of bed for Eric. He seem solid 6'1 with 6'3 3/4-7/8 Adam Baldwin.
Eric W Tam
said on 31/Oct/20
Kudos to my fellow Eric for not claiming 6'2 or even 3. He's a big guy, can easily pass off as even taller.
Vsquad
said on 4/Jul/20
@berta
Guys like Eric and Josh might simply not care about fractions though. I know a lot of people that roll their eyes at others who say they're (for example) "5'10 and a half" - like the person is obsessed for having to mention the half.
Rampage(-_-_-)Clover
said on 2/Jul/20
Yeah he looks the same zone as Gatiss, Holloway or peak Costner. Probably measures 185.5-186cm
berta
said on 1/Jul/20
he is that josh holloway size. cliam 6´1 but pull off loking 186 most of the time.
Yang (5 footer 8, 173, Aries)
said on 11/Jun/20
Strong 6 ft 1. Yup...
Chris Junior Hernandez 1990
said on 8/Jun/20
Isaiah Washington always look shorter than Eric.
Jam Cherry
said on 4/Jun/20
Strong 6'1" perhaps 0.25" more at 186 cm
Chris Junior Hernandez 1990
said on 28/May/20
I recall a Men's fitness magazine listed Eric at 6'0 and there was a forum described him being 5'11. It seem ridiculous that a legit 6'1 get under listed poorly.
Vsquad
said on 27/Mar/20
Eric had a scene with 6'4 Jacob Elordi in Euphoria, where they're barefoot and face-to-face in front of the camera. He only looked 3 inches shorter max, held up better than I thought he would considering how much of a giant Jacob looks on the show.
Definitely 6'1.
Nik
said on 17/Jun/19
Eric Dane would be chuffed with his 6'1" listing, the average vote (6'0.99" after 22 votes!), and even's comment!
Junior Hernandez 1990
said on 12/Jun/19
I think Eric is more towards 6'1 1/4 than saying a flat 6'1.
Dmeyer
said on 2/May/19
I worked a lot with dane and Washington , both 6'1 guys i use to measure wrong back in 2005-2007 and thaughti Was 5'11 while i am 5'11.25-11,5 Guy technicaly extrême low 5'11 3/8 and just a bout 5'11,5 on normal days thèse guys are defenetly near 6'1 185,5 at theyr low
Junior Hernandez 1990
said on 10/Sep/18
Look more solid 185cm than David Dastmalchian and Bill Hader.
Littlelee168cm
said on 22/Aug/18
I remember him for his very brief appearance in the horror film feast think he was in it for maybe one minute before being killed by the creatures. 6 foot is what I'd have guessed but I can believe this too maybe 6ft and one half inch
Junior Hernandez 1990
said on 2/Jul/18
The average guess might be what he measured it.
Luker
said on 16/Nov/17
6'1" guys legs are stretched out a lot more, and therefore are quite easy to differentiate from anything below, even a guy just under at 184 cm. Eric Dane and Josh Holloway are the best examples of this.
Junior
said on 4/Nov/17
Look closer to 6'1 then many other 6'1 claim actors.
berta
said on 6/Oct/17
this guy is one of them guys that never look under 185 cm and most of the time could look 186 i think he is about 185,6 guy. little closer to 186 than 185 i feel.
even
said on 21/Jul/17
your legit , 6'1" 200 lbs
berta
said on 22/Feb/17
yeah this i show a 6 foot 1 guy should look.
Dmeyer
said on 29/Nov/16
About 6'1 in person when in thin shoes looked 184 cm And when in big one looked 186cm so 6'1 185 is bang on
Rampage(-_-_-)Clover
said on 29/Nov/16
Rob, which of these is most accurate?
A) 188.5cm/186.5cm
B) 188cm/186cm
C) 187.5cm/185.5cm
D) 187cm/185cm
E) 186.5cm/184.5cm
F) 186cm/184cm
Editor Rob: rampage, a C ranger for me, looks a reasonably honest 6ft 1 who claims it.
S.J.H
said on 12/Oct/16
He really could be 6'1.25
Johan
said on 1/Jul/16
Honest guy on both counts. This is what 90kg -200 pounds at 6'1" looks like.
Rampage(-_-_-)Clover
said on 29/Jun/16
185/186cm barefoot and 188/189cm in shoes
Alex
said on 29/Jun/16
185 barefoot, around 188 with shoes..what you think Rob? He seems around 188 with shoes next to Adam Baldwin.
Rampage(-_-_-)Clover
said on 4/Apr/16
Rob, could he measure 6ft1¾ range out of bed?
Editor Rob: yeah probably near it
Rampage(-_-_-)Clover
said on 29/Feb/16
Could look 186-187cm range on Grey's Anatomy
Rampage(-_-_-)Clover
said on 29/Sep/15
Looks every bit of it and then some....
6ft 1¼in (186cm)
Editor Rob
said on 28/Sep/15

Incidentally he does actually claim 6ft 1...
184.9 on a bad day
said on 15/Sep/15
Rob do you think 6ft 1.25 - 6ft 1.5 is possible for this guy?
[Editor Rob: I don't think he looks as tall as 6ft 1.5, you could probably argue at times he can pull off 186cm though. On last ship, generally I thought roughly 6ft 1.]
S.J.H
said on 17/Jul/15
He only look 2 to 2.5" shorter than 6ft4 adam baldwin. I can't see a full 3inch on them. Eric dane had to get a upgrade. He should be 6ft1.75
Rampage(-_-_-)Clover
said on 11/Mar/15
Lol he appeared on a beach episode of Saved By The Bell many many moons ago. It's on YouTube. I'll try and post it. He was definitely 2in taller than Mark Paul Gosselaar. They're all barefoot on the beach playing volleyball.
Megmeg
said on 1/Sep/14
I think he is just perfect 😍😍😍😍😍
Dmeyer
said on 11/Jun/14
I met him several Times he seemed 184cm but had 1cm léss shoes then one. Time he look 186cm but had 1cm more shoes 6'1 is perfect
Dmeyer
said on 8/Sep/13
He usualy seemed about 3cm taller than me but i have near 1cm more shoes but then he had a solid 1cm more shoes on time and looked near 5cm taller so 6'1 is bang on , CAN look 184cm in slim shoes and 186cm in thick one 185cm fits the Guy i met him about 10 times
Lo sgozzatore
said on 3/Sep/13
Rob, if her wife, Rebecca Gayheart, is really 5'6.5 this guy could actually look over 6'2 next to her! Seriously, just look at some photos of them, where she's not wearing heels... There's a very big difference! She's barely above his chin... Maybe between 6'1 and 6'2 is closer for him? And she's more 5'5 range?
[Editor Rob: 5ft 6 on the nose is likely nearer the mark for her, 5ft 5 I'm not sure she looks just that short.]
Jason
said on 29/Sep/12
ya how much does he weigh?
Rampage(-_-_-)Clover
said on 27/Sep/12
ANDREA[ITA] says on 12/Sep/12
Looks taller than 6'1...
I agree
ANDREA[ITA]
said on 12/Sep/12
Looks taller than 6'1...
Jon
said on 10/Sep/12
It actually said he is 5'11 from people magazine.
steven
said on 20/Jan/12
this guy had always stay in a good shape and could't get away been 6'1. i can buy 186cm in morning.
LAN Jiao
said on 19/Oct/11
ashton kutcher is only half inch taller eric dane but eric listed 6'1and kutcher 6'2.5
Unfair..
ANDREA[ITA]
said on 17/Oct/11
But rob i saw a pic of them and eric was almost a full head taller! I neither knew her, i just looked for curiosity, i swear on god i thought she was around 160 because i know that eric is 185! The 170 listing shocked me! Anyway i have to admit its the only photo i saw but they had about same shoes amd normal floor!
[Editor Rob: I just looked at them and I think 169 is fair, when she stands poor I'm sure she looks shorter.]
ANDREA[ITA]
said on 17/Oct/11
Rebecca gayheart is listes at 5'7! If shes that tall, eric is close to 6'4! But she actually nowhere near 5'7! Another one to downgrade, rob!
[Editor Rob: that is one where a 5ft 6.5 description of her when she was starting out modelling does exist which does look nearer.]
john
said on 22/Sep/11
how much does eric dane weigh?
James
said on 16/Jul/11
looked 6'2 with Owen Wilson.
chrsty
said on 16/Jul/11
hmm idk he def seems like 6 2
Dmeyer
said on 15/Jun/11
Met him several Times hé is about 185 cm
SAK
said on 13/Feb/11
6ft1 really is the best height for guy,
paul86
said on 7/Nov/10
I agree with this listing but why is he listed at 5'11' men's health?
Rampage(-_-_-)Clover
said on 2/Nov/10
Both Eric Dane and Isiah Washington are 6"0.75(185cm)
dmeyer
said on 14/Jun/09
can look 184 cm in low heeled shoes and can look 186 cm with 1.5 in dress shoes i met the guy several times he is defenetly a 6 ft 1 men
Ange
said on 2/Mar/09
Whoa, then Patrick Dempsey must be average height or shorter. I figured this guy for 5'11 tops.
Anonymous
said on 16/Jan/09
A patient on Grey's Anatomy guessed him at 5'10-5'11 last night on the show. i don't see how he could be anything under 6' so it is most likely silly writing, but i thought it was worth mentioning.
sighting
said on 2/Jan/09
I was at a restaurant and he was leaving with his wife, he walked past me, didnt say anything, im 6'2 and he was like almost as tall as me, 6'1 1/2 sounds right
Anonymous
said on 24/Jul/08
He looks a lot taller on grey's.
dmeyer
said on 5/Mar/08
is has a lot of 6 ft 0.75 in lidting but he looks 6 ft 1 in person
dmeyer
said on 20/Jan/08
6 ft 1 in i agree i met him several times ,very simiolar height with isiah
Alex
said on 19/Jan/08
Actually he has a lot of 6'0 3/4 listings on the net. I wonder if thats his exact measured height or something.
Rob, has he ever quoted his height before?
[Editor Rob: not searched for a quote.]
6footkate
said on 10/Jan/08
yeah. he looks this tall next to mc dreamy
Alex
said on 7/Jan/08
I agree with this height. He looks 6'1ish when he was on Charmed.