Ellen Pompeo's Height
5ft 5 ½ (166.4 cm)
American Actress best known for playing Meredith Grey on medical drama Grey's Anatomy and films Old School, Catch Me If You Can and Daredevil. She has claimed
"5ft 7"
as her height.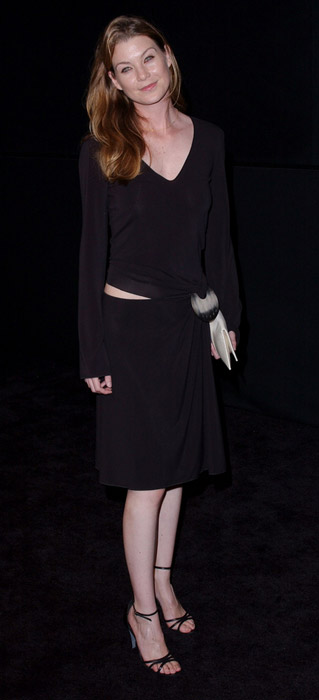 Photos by PR Photos
You May Be Interested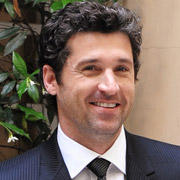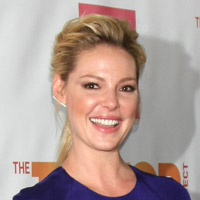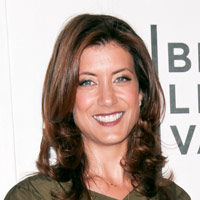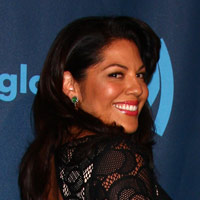 Add a Comment
39 comments
Average Guess (17 Votes)
5ft 5.46in (166.3cm)
Nik Ashton
said on 8/Jun/20
She's slightly taller than her good friend Sandra Oh!
Jam Cherry
said on 4/Jun/20
Her claim 5'7" she's prob like 166 cm
Nik Ashton
said on 10/Sep/19
This girl looks above average!
khaled taban
said on 20/Jun/19
5ft5 1/2 about right.
Dmeyer
said on 2/May/19
I remember when you had her 169 it Was too High 166-67 is much closer

Editor Rob
on Grey's, she does seem rarely to ever look more than 168.
Nik
said on 1/May/19
5'5.5" looks very believable!
MAD SAM
said on 21/Jul/18
Maybe 167 cm at 5'5.75"
Nik
said on 15/Jun/18
Certainly 5'5.5" - Not 5'7" though!
Leno179
said on 14/Jun/18
5'5 1/2 seems the perfect listing for her, her very slim physique sometimes gives the taller illusion.
Marquis
said on 3/Feb/17
@Addison - 5'5" isn't 'really tiny' for a woman, it's average height.
And I'd agree that she is probably about 5'5", and super-thin. Probably too thin.
Addison
said on 26/Nov/16
looks super tiny on greys, shes really really thin, like 112 pounds or less so thats why she looks to be taller but shes actually really tiny, same height as sandra who is 5'5.
shawn
said on 2/Apr/15
166-167 if sandra oh is 165cm
someone
said on 22/Oct/14
she always looked on the short side to me on grey's anatomy
stan
said on 2/Oct/14
she seems a bit above average. thats all i can say. I find her to be quite attractive.
np
said on 1/Sep/13
she is over a foot shorter than most of the actors she works with , im sorry but looking at her next to other people i would say she is closer to 5'4
KG
said on 3/Aug/13
she's skinny that's what makes her look tall but she's definately under 5'7
Balrog
said on 9/Jan/13
Under 5'6'' for sure, she was on high hells on People's Choice Award and Matt Bomer was much taller than him
Wind
said on 30/Sep/12
She never looked particularly tall to me, but is Sandra Oh is 5'5'' than Ellen is def 5'6'' or even more. My guess is that both are shorter than they claim.
ANDREA[ITA]
said on 4/Jan/12
Saw some pics of her and she actually doesnt look a legit 5'6! Rob, maybe 5'5 or a weak 5'6 is closer for her? She looks more than just 7 inches shorter than Eric Dane!
Padhopper
said on 14/Jun/11
No way she is 5"7. She was just on Nate Berkus show was the same height as him and she was wearing 6" heels!!! So if Nate is 5'9" she is 5'3" at best!!!
5'1
said on 26/Mar/11
to 'Magickster', yeah, THEORETICALLY there is, but in reality you don't see it :P
Magickster
said on 22/Mar/11
To 'Anonymous', if you are 5'1 and you're friend is 5'8 then there is a huge bloody difference. Sorry, but if you think there's not, then you need glasses. On the bright side, at least we girls can wear heels. Guys are stuffed in this regard :P
Anonymous
said on 13/Feb/11
nonono she's 3 feet and nothing more! come'on people, there really is not much difference between heights of people in population. i'm 5 ft 1 in(156cm) and my friend that is 5 ft 8 in is also barley taller than me. Ellen Pompeo is same height as Sandra Oh (5'5 - 5'6). girls that are 5'3 stand shorter than her.
Gabrielle
said on 13/Nov/10
Well,i think is right,but Melissa George looks taller,and she's listed as 169cm.
My uncle is friend with her mother,and i meet her on New Year,she was a little shorter than me(i'm 171cm)
Ange
said on 2/Mar/09
I thought she was taller. I guess her slim frame makes her seem taller.
Becky
said on 18/Apr/08
I think Ellen Pompeo is about 5'5.5 because some people say she's a little bit taller than Sandra Oh
Realme2007
said on 7/Mar/08
5'5"-5'5 1/2 is a really good listing for her. Notice how the majority of the time she either looks exactly the same height as Sandra Oh or just slightly taller. Has to be 5'5-5'5 1/2!
daphanie
said on 26/Dec/07
she is definately 5'5'' at most, or maybe a bit less. she's not that tall in real life. i'm 5'8'' and she looked about 4 inches smaller than me.
Antron
said on 19/Dec/07
if TR Knight is 5'6.5" then she's not 5'6" IMO...here is a pic. Now this could be a composite (meaning they took each pic separately and used editing software to stitch it together) BUT this is decent for comparison:
Click Here
anonymous no-name
said on 14/Oct/07
In the last aired episode of Grey's anatomy she looked the same height if not smaller than Sandra Oh. Maybe it was the shoes, but as they're usually wearing trainers or something of the like...I don't know I'd never really paid attention until this episode where it was just very noticable.
Crissy
said on 6/Jul/07
Really? 5'6? That seems kind of tall for her, maybe she is just so skinny she looks shorter, because I thought she was like 5'5-5'4 something like that.
antron
said on 11/Jun/07
She looks more 5'5" to me, Dempsey seems significantly taller than her and he is like 5'9"
Realme
said on 10/Jun/07
She obviously isn't 5'7", because she is always (Except when in heel) about an inch to an inch and a half shorter than actor T.R. Knight on Grey's. I think she is almost 5'6" or is 5'6". Maybe be just below it though in my opinion.
dmeyer
said on 16/Mar/07
thanks rob but she could be even shorter than 5'6 she looked more than 5 inches shorter than me but 5'6 is close 169 was too high
dmeyer
said on 16/Mar/07
rob you are too generous i worked all day with her she looked 166 to 167 cm she actualy looked 5'5 but she had converse i think she is a lidl shy of 5'6 like i could buy 5'5.75 like 167 but no more nowere near 169 cm i stood in front of a mirore by her she was defenetly more than 11 cm shorter than me about 13 to 14 cm so anyrhing from 166 to 167 cm just shy of 5'6
[Editor Rob: yeah, I can see what you mean...]
kikichanelconspiracy
said on 23/Feb/07
I'll give her a very generous 5'5.5. She was in Allure not so long ago, posing with Natalie Portman, and she didn't look more than an inch taller than Natalie. Besides, Katherine Heigl absolutely towers over her.
Anonymous
said on 13/Feb/07
She may just be 5'6 minus the half. Never look particuraly tall.
dmeyer
said on 11/Oct/06
in person she looked small but it was too long ago
tish
said on 6/Jan/06
the way they shot that photo makes them look heights they arent. Katherine heigl is actually taller that T.R. Knight and Sandra Oh is actually shorter than ellen pompeo.