Mexican/American Actress best known for playing Dr. Callie Torres on TV series Grey's Anatomy and Queen Miranda on Disney's Sofia The First. In
NYMagazine
she commented on her height, saying
"I'm five nine, and people didn't know where to put me, a tall Latin woman"
.

Photo by s_bukley/BigStock.com
At the end of the day I'm 5'9, tall - I'm not tiny. By Hollywood standards I'm considered a more statuesque woman and that will sometimes effect what's available to wear. I really appreciate when a designer embraces lots of different body types. They understand different womens' figures. There isn't just one figure.
-- Latina.com, 2011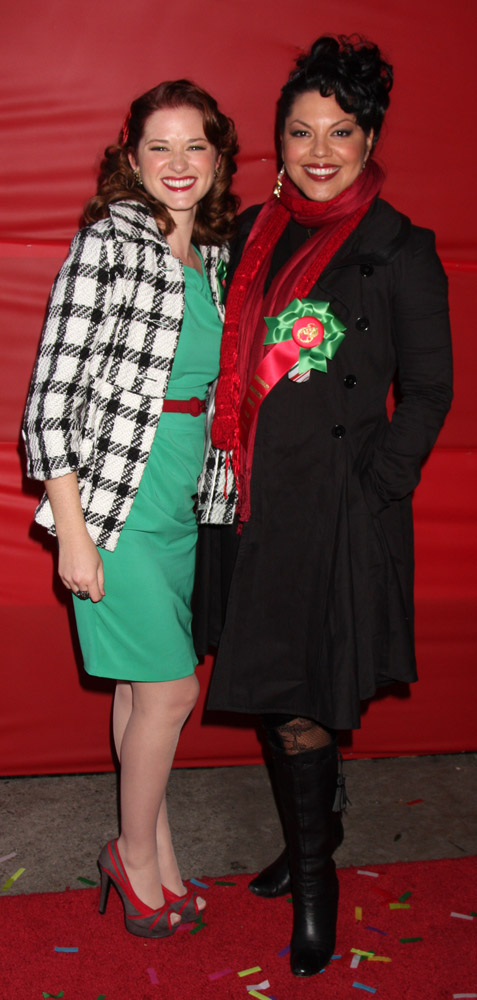 Infalible
said on 2/Mar/21
175 cm
JohnMoore-162cm
said on 28/Apr/20
I am certain she's shorter than 5ft9 , but taller than 5ft8 .. the 5ft8 1/2" listing is perfect , no doubt
khaled taban
said on 20/Jun/19
I'd say she is closer to 5'8" than 5'9", she is definitely tall.
I'd give her 5'8.5" like Rob.
Caruso Victor
said on 14/Jun/19
I want to marry this 5'8 woman and we will then go on to have tall children!
Nik
said on 1/May/19
Average vote = Rob's vote! 😂😂😂!
MAD SAM
said on 21/Jul/18
She's tall and heavy 😍 love this woman gonna give her 174.5 cm at 5'8.75"
grizz
said on 23/Jun/15
@chris, she's just a tiny bit shorter than 5'9 Dempsey in OR in Grey's Anatomy. Listing seems fair to me.
sean73
said on 19/Oct/11
68.5 inches of sexy!
Doug
said on 12/Apr/09
Exactly as people have said below I also always thought he was 6'1-6'2 to be honest!! I could have sworn Ericsson was a tall man in the 6'2" range. He has a huge forehead which tends to belong to taller men in general. Ericsson wearing lifts. Can't see it sorry.
Ange
said on 2/Mar/09
This height seems legit. She has a fuller figure so she seems shorter.
Mr. R
said on 8/Aug/08
Sara is closer to 5-8.
Realme2008
said on 10/Jul/08
Rob you are so awesome. Do you realize though that you have Kate Walsh, Katherine Heigl, and Sara Ramirez. They can't all be the exact same height now. That's just too freaky. Or do you just like to mark women who are 5'9" down to 5'8.5" for some strange reason?
Yaspaa
said on 12/Jan/08
Who gives a **** about Nancy Dell'Olio,pardon my french,six comments and no mention of the girl in hand. 5' 8.5 sounds good.
Bluehermit
said on 9/Jun/06
My girlfriend met Nancy Dell'Olio at Harrods. She says Nancy is quite diminutive in the region of 5" 1 max. I was watching this program last night about Sven on Channel 4. His ex-lovers testify that he is smaller then you'd expect. I belive he is 5"10 but gives the impresssion of being taller due to his build like Luis Garcia says.
smoke
said on 24/May/06
No way??? !!! For real!!!???I always thought he was 6"1 or 6"2. Editor please put Arsene Wagner's height on this site please.
Luis_Garcia
said on 1/Jan/06
So did I until I read this yesterday and searched and found more information about his lifts. I think it's his thin build that gives that image. I always thought he was 6'1-6'2 to be honest
TheMan
said on 31/Dec/05
Belive it or not for some reason i thought sven was atleast 5,11 minimum always thought he was quite tall.
Luis_Garcia
said on 31/Dec/05
Yeah he wears lifts
Dave
said on 31/Dec/05
It is well documented that Eriksson wears lifts. He is probably no taller than 5'8'' at the most