Isaiah Washington's Height
6ft 1 (185.4 cm)
American actor, from Grey's Anatomy. He once said
"I'm a 6-foot-1, black man"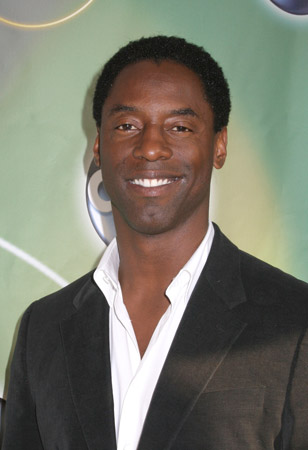 Photos by PR Photos
You May Be Interested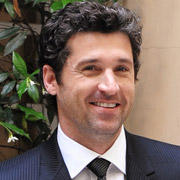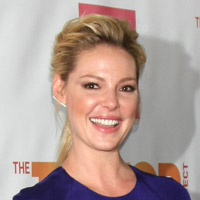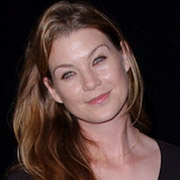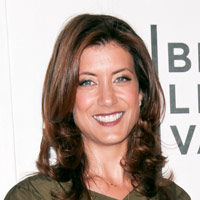 Add a Comment
54 comments
Average Guess (19 Votes)
6ft 0.93in (185.3cm)
Miss Sandy Cowell
said on 3/Aug/20
🎁🎊🎈🎂 Happy Birthday Isaiah 🎂🎈🎊🎁
Many Happy Returns to Isaiah Washington, who celebrates his 57th Birthday today. Doesn't he look many years younger? 🤭
6ft1 😁👍🍻
🎁🎊🎈🎂🎁🎊🎈🎂🎁🎊🎈🎂🎁🎊🎈🎂
Jam Cherry
said on 4/Jun/20
He's definitely 6'1" at 185.5 cm
Sonnecker
said on 29/Jun/19
A perfect example of clean 6'1"...
Junior Hernandez 1990
said on 30/Apr/19
Eric Dane looks 1/4 on Isaiah.
Alex65
said on 2/Jan/19
Doesn't seems as tall as 6'1 in the 100 and also in real life, for me. I think u can downgrade him to 6'0.75 (184.8 cm). Moreover he's 55 year old so he has shrunk a little bit.
Junior Hernandez 1990
said on 30/Jul/18
Looks a weaker 6'1 in Grey's Anatomy.
Leno
said on 22/Apr/18
Him and Eric Dane, are the perfect exemples of a solid 6'1 man.
Rampage(-_-_-)Clover
said on 8/Jan/17
Rob, what are the chances of you meeting this guy?
Editor Rob: very slim.
Rampage(-_-_-)Clover
said on 9/Apr/16
Rob, where would you put this guy?
A) 188cm/186cm
B) 187.5cm/185.5cm
C) 187cm/185cm
D) 186.5cm/184.5cm
E) 186cm/184cm
Editor Rob: B-C range maybe.
Rampage(-_-_-)Clover
said on 29/Feb/16
He'd have been perfect to play OJ. Same height and build. Much better suited to the role than Cuba Gooding Jr.
Rampage(-_-_-)Clover
said on 13/Nov/14
185-186cm is fair
dmeyer
said on 3/Feb/14
I meant full 6'1
dmeyer
said on 2/Feb/14
I met him a lot full is right
Dmeyer
said on 19/Feb/13
In person looked nearer 6'1 than 6'0.75
Dmeyer
said on 16/Dec/12
Did look a big 185cm Guy 6'1 seems fine
J.J.
said on 30/Jul/11
Rob I'd say he looks around 6'0" to 6'0.5" 185cm is just a bit too much
Dmeyer
said on 28/Jun/11
Rob hé looks full 6 ft 1 in person is that possible i thaught hé was 5 cm taller than me near 186.5 for thé Guy i got fooled 0.5 in but ní´ more si 185.5 for this Guy
[Editor Rob: it could be fair to go with that mark since he had claimed it and doesn't look much off it.]
Dmeyer
said on 10/Jun/11
At 5 ft 11.25 to 11.5 hé seemed near 2 in on me
Rampage(-_-_-)Clover
said on 1/Jun/11
Looks an honest 6ft1, Rob?
5'7.56
said on 22/Jan/11
6' is closer to the truth, 6'2 Tom Arnold is clearly taller because, unlike Isaiah, he isn't dwarfed by 6'4 Steven Segal and 6'4.5 Bill Duke.
john
said on 16/Nov/10
next to 5ft8 william h macy and sam rockwell he doesnt look more than 5ft11
Click Here
Click Here
dmeyer
said on 14/Jun/09
when i met him he was taller than expected at 6 ft 1 he had normal shoes
Hugh
said on 24/Jan/09
Definately a legit 6ft1.
Hugh
said on 11/Oct/08
He towers over Patrick Dempsey.
Mr. R
said on 12/Aug/08
Isaiah is a full 6-1.
Hugh
said on 11/Apr/08
Looks 6ft1-6ft2 at times.
dmeyer
said on 5/Mar/08
in person when standing tall a solid 185 men
dmeyer
said on 14/Jan/08
i thaught 6 ft for him too but in person he looks solid 6'1
Ivan 6'2.25
said on 13/Jan/08
6'0.5 or 1.84 i would say
dmeyer
said on 8/Jan/08
i apologise to mr r i was a lidl harsh ,with isiah he did judge height very well ,but with guys like dmx,john voight and more he is way off ,maybe posture od
dmeyer
said on 9/Dec/07
to me he looks a full 6'1 whi are you so convinced that he is 6'0.75 ,he could very well be that ,
dmeyer
said on 1/Oct/07
mr r is defenetly a good height judger i spent a few hours working several times with isaiah is isnt under 185 cm and likely a full 6'1 very similar height with eric dane who claims 6'0.75 in and looks it i defenetly dont look the 6'1 they think i am near isiah
Eric
said on 13/Sep/07
Rob, honestly if he says 6'1 and pretty much looks it, then why give him 6 and 3/4, I mean that's just petty are you angry at him for the greys anatomy thing or what?
[Editor Rob: there's as many 6ft 3/4 inch guys in the world than 6ft 1, maybe I'm just calling him weak 6ft 1. Nought to do with grey's, I never watched more than a couple episodes of the show.

and we get it - Viper annoys you, just keep theone name.]
dmeyer
said on 9/Jul/07
185 cm fits him good
Anonymous
said on 29/Jun/07
In a recent People Weekly article, Washington describes himself as " 6'1" black man".
Click Here
Viper
said on 16/Jun/07
He looks at least 6-1 to me.
dmeyer
said on 14/Jun/07
at 9 pm i was 5'11 so if i dont stand all day wish i usualy dont i am 5'11 before bed
dmeyer
said on 14/Jun/07
i agree rob and thank for considering our opinion you are a good person
dmeyer
said on 14/Jun/07
in movies he seems average but when i saw him he flirts with 6'1 and defenetly over 6'1 in the morning
dmeyer
said on 14/Jun/07
thank you rob he might no be 186 but he is 185 cm 6'0.75 thank you mr are i met him several times he wears the same 1 in low cut dress shoes i was 183 cm in shoes he is 6'1.75 to 6'2 in shoes so 6'0.75 barefett and likely 6'1 i will try to see hin again but the guy is tall noticably over 6 ft
[Editor Rob: if both you and mr r had seen the guy nearer 6ft 1...then it is worth looking at again because you are legit 5ft 11 and r is nearly 6ft, so good height to judge.]
Mr. R
said on 14/Jun/07
I have seen him several times. He is 6-1.
dmeyer
said on 12/Jun/07
i will settle for 6'0.75 in 184.785 cm he wears in in dress shoes it will be nice if yoy list him 185 cm i talked with the guy several times so i know better
dmeyer
said on 12/Jun/07
he realy loooks 6'1 in person or aleast 6'0.75 185 cm is 185 possiblt he realy looks about 2 in on me i know the guy wath do you think rob
[Editor Rob: 6ft 3/4 is quite possible. Against the others in pics yes it is arguable he is around 185.]
J.
said on 21/May/07
In the Clint Eastwood film, "True Crime", Isaiah stands in front of a height chart for a brief moment, he comes in right around 6'1".
dmeyer
said on 16/Mar/07
i worked again with him and when he stands tall 185 is possible
dmeyer
said on 18/Feb/07
this guy was taller than i thaught very close to 185 cm
dmeyer
said on 9/Feb/07
looked 184 strong very close to his claim he stood by me for 2 hours he looked about 1.5 inches taller but not quiet 2 inches
dmeyer
said on 7/Feb/07
rob i worked with isaiah all day and he is strong 184 cm possibly brushing 185 cm defenetly 6'1 or over in the morning like 186 but at his shortest 184 strong is bang you are good rob he is 6'0.5 in with good posture could have been 185 but the diferance between us was 1.5 in not 2 inches so 184 strong for he looked exactly that height maybe 6'0.75 but 6'0.5 for sure and no lifts i talked to i set with him he had 1 in dress low cut shoes very close to his 6'1 claims
Viper652
said on 7/Jun/06
Yeah, why did you downgrade him Rob?
[Editor Rob: to keep folk on their toes!]
J.
said on 6/Jun/06
Why is he downgraded? He usually does look 6'1" range.
dmeyer
said on 19/Mar/06
6'1" is possible but he dosnt seem tall
Viper652
said on 4/Jan/06
Isaiah looked all of 6-1 in Wild things 2. One of the very few legit 6-1 listed guys in holywood.
Smoke
said on 31/Mar/05
He definately looks 6'1" everywhere you see him, but he's looking rather small next to Segal in that shot! My fault for picking an unflattering shot for Isaiah.
Smoke
said on 30/Mar/05
Here's a pretty good pic to judge Isaiah's height by. But to me he definately looked a little bit taller than a shrinking Harrison Ford in Hollywood Homicide.
http://www.imdb.com/gallery/granitz/1093/Events/1093/wi20010313_StevenSeagalIsaiahWa_Vespa_157944.jpg?path=pgallery&path_key=Washington,%20Isaiah