Cardi B's Height
5ft 1 (154.9 cm)
American rapper and reality TV personality from Love & Hip Hop: New York. On
twitter
she mentioned
"I know I look big on Tv and on my pics but I only weight 125 pounds and my height is 5'3.."
. In 2019 she also said
"I'm actually 5'3"
.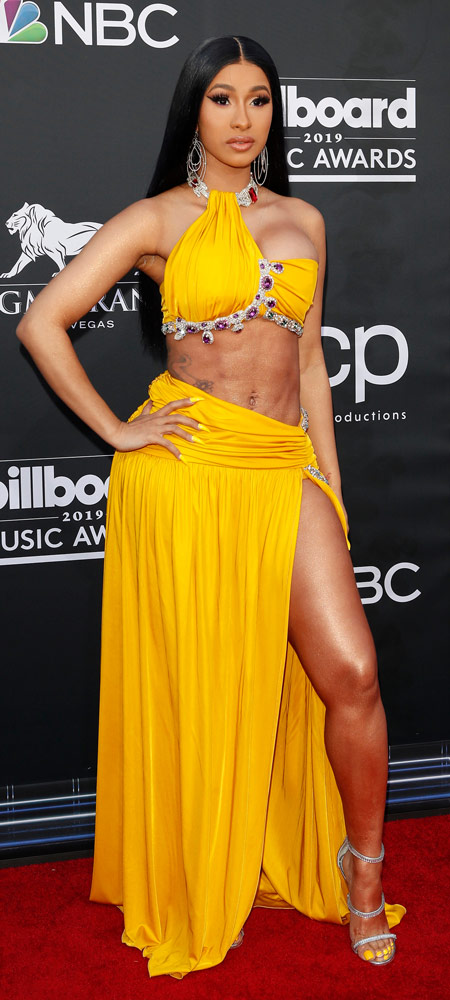 Photo by kathclick/BigStock.com
You May Be Interested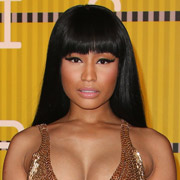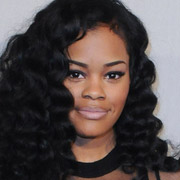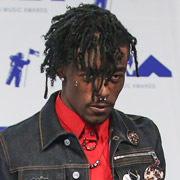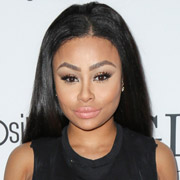 Add a Comment
26 comments
Average Guess (52 Votes)
5ft 1.55in (156.3cm)
aisha
said on 24/Apr/21
i just read in a korean page that shes 158 ( 5'2)
Jackie Lee
said on 9/Apr/21
@Jaylopia bruno is more like 5 ft 3.5 or 4. Cardi is 5 ft 1 minimum
heyyyyyyyy
said on 26/Feb/21
looks 4'11"
Jaylopia
said on 30/Nov/20
Sorry but shes most definately not 5 ft 3. Look at pictures of her with 5 ft 5 Bruno Mars, he towers over her, and he's known for being tiny! She's 5 ft nothing, 5 ft 1 at the most
Realist
said on 1/Nov/20
Cardi was never tall I haven't even watched her videos like that but Nicki is 5'2
J Hooray
said on 12/Jul/19
This sounds about right - a few inches shorter than Selena Gomez in DJ Snake's Taki Taki video. If Cardi B is 5 ft 3 like claimed, Gomez would need a 2 inch uplift on this site from 5 ft 4.5 to 5 ft 6.5.
#FiveElevenSquad
said on 19/Apr/19
5 feet and a half. In Offset's new music video she is the same height with him in Lady Gaga's massive boots, or even shorter.
Michael Christman
said on 25/Feb/19
She looks to be around 5'1", shorter than Nicki Minaj. I could tell that she was short. That's going to be my guess.
Cudder
said on 2/Jan/19
I guess most celebs aren't tall we just see them as taller than they are
Mouse22
said on 8/Sep/18
To me, it's surprising she should be anything over instead of under 5 feet, she really looks tinier than Ariana Grande. But that's perhaps an optical illusion through her body shape. I 'looked up' her height and the first thing to come up was 168 cm. That's about 5'6"; it would make her being of above average height; do people make those websites without even knowing what the persons in question look like, I wonder.
Nik
said on 26/Aug/18
Goodness gracious I thought she was 5'3"! 🐝!
Godlq
said on 26/Aug/18
nardwuar was as tall as lil uzi vert and lil uzi vert is only 5'4, when nardwaur interviewed cardi b he seemed to be at least 2-3 inches taller than her
Warren
said on 18/Jul/18
Honestly had no idea Cardi actually has this short, I've seen her from other site listed as 5'6"/168!
but comparing height with Bruno in a video, pictures, yes she looks 5'1" to 5'2" only!
Peter175
said on 4/Jul/18
no where near 5'3.
153-4
BilboBaggins12
said on 23/Apr/18
Wow, people here are BLIND. Cardi B is most definitely about 5' 1"! I would strongly dispute her weight (when not pregnant) - NO WAY is she 125lbs. More like 145lbs! Ha.
Arch Stanton
said on 31/Jan/18
Maybe Bruno's hair makes him seem taller but it seemed more than two inches with footwear advantage over him...

Editor Rob
she looked a good 3 inches shy of him.
Arch Stanton
said on 31/Jan/18
Did you see her on stage with Bruno Mars??
Click Here
Looks nowhere near 5 ft 2 with him. She's in clumpy shoes and still way shorter!
lmao
said on 24/Dec/17
She has a old page on model website where her height is 5'3". From her measurements she matches more 135-140 pounds to me but I guess not.
anyonmious
said on 17/Nov/17
weak 5'2" including shoes
Slim 185
said on 17/Nov/17
Strong 5'2".
5'2
said on 15/Nov/17
May be around 5'0" without heels
Anonymous
said on 15/Nov/17
She looks small and curvy lmao!
joe###
said on 14/Nov/17
she is super hot.
Nik
said on 14/Nov/17
5'2.75" - 5'3.25"!
Sandy Cowell
said on 14/Nov/17
I love the blonde statement hair and the healthy-girl look! At just under 9 stone, there is no way this girl is overweight at 5ft3; the camera always adds 10 pounds they say, so before people accuse her of being plump, they should keep this in mind! She has a smashing hour-glass figure and could pass for taller, probably due to her confidence!
.... but I shall stick to 5ft3 although 5ft4 would be believable from this photo!
👗💄👙👠👠🎶🎧
Borats Chicken
said on 14/Nov/17
damn..i thought she looked more 5'7