Carlos Valdes Height
5ft 6 ½ (168.9 cm)
Colombian-American actor best known for playing Cisco Ramon in TV series The Flash. In this photo I had about 0.3inch more sneaker than Carlos.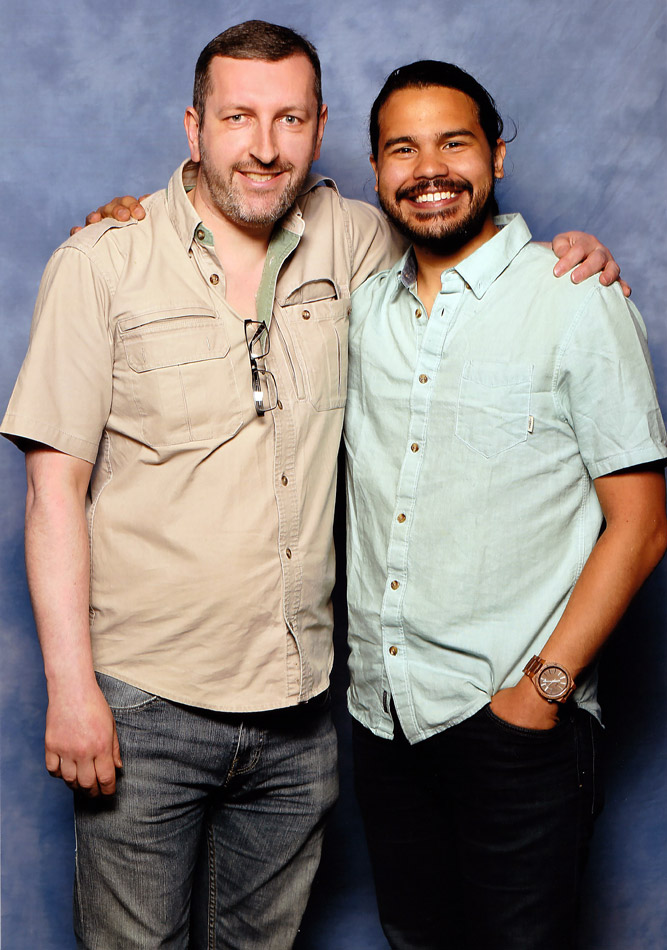 You May Be Interested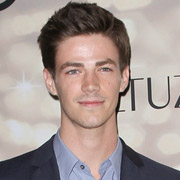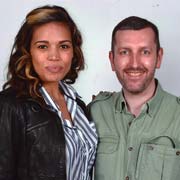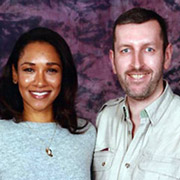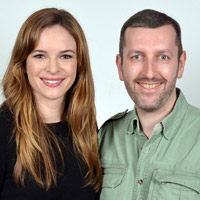 Add a Comment
57 comments
Average Guess (62 Votes)
5ft 6.14in (168cm)
Slim 6'1"
said on 24/Oct/20
168cm
Peter175
said on 27/Dec/19
Danielle looks taller than him without heels.
5'6 flat or maybe with the .25
not 5'7 at all
Yang (5 footer 8, 172-173)
said on 28/Jun/19
Just Solid 5ft 6 Latino American Actor... good to know that he is same age as mine with same birthday month. I was born week before his birthday which was April 13 in a same year 1989.. Well, He is Aries Taurus cusp, I am just Aries men....
Nik
said on 17/Jan/19
I am confident that he can pull off 5'6.5"!
Peter 180cm
said on 14/Jan/19
No more than 168cm.
Bobby
said on 23/Nov/17
@SD-5'8 (172cm), it's only a round up, he's not adding fake inches or half inches, he would measure over 5'7 in the morning. So him stating he's 5'7 would work here, even though Grant's character, Barry is stated to be 6'2 on the show. Though The Flash is canonically 6ft in the comics.
SD-5'8(172CM)
said on 16/Nov/17
In the Season 4 Episode 6,he points out that he is 5'7...
Click Here
Which isn't bad cause inflating with just an inch is forgivable...
errybodyshutup
said on 30/Jul/17
why rob did you have to wear thicker shoes here?
Editor Rob: the majority of actors I've met at events have been in footwear near an inch, so it's a good mark.

Some will wear less, others more.

Slim 182 cm
said on 28/Jul/17
His listing is very good.
Colonel Sanders
said on 26/Jul/17
I thought he was on point 170 cm :D
errybodyshutup
said on 21/Jul/17
legit 3/8ths
Shredder
said on 21/Jul/17
He could be 5'6.5 but max , he has 0.3 less footwear , that is over 1/4.
even
said on 20/Jul/17
legit 5'6.25"
Chris
said on 20/Jul/17
5'6.25" seems more accurate.
HonestSlovene
said on 18/Jul/17
Looks G's height (I remember him the first time I visited this site in 2008 when I was 15).
Christian-196.5cm (6ft5 3/8)
said on 17/Jul/17
@rob.with.graditude
Yeah often but not always.
184guy
said on 16/Jul/17
Looks 2in shorter but Is explained by Rob being 5'8 1/8 and having 0.3 more sneaker
rob.with.graditude
said on 15/Jul/17
rob is always generous towards others by a quarter inch at least
Phil
said on 15/Jul/17
Rob shrinks dramatically.
Valdes is 5 foot 6.25.
elena
said on 14/Jul/17
rob is slouching; so he looks 5'6-5'6.25''
Slim 181 cm
said on 14/Jul/17
Robs evening height is 5'8-5'8.25, he pegs himself in the middle of course(I think) and Valdes is 2.25 inches shorter making Valdes a strong 5'6 or 5'6.5, definitely not a weak 5'7.
Nik
said on 13/Jul/17
@ Shredder @ Jordan87
I'll split with you guys!
Nik
said on 13/Jul/17
He is 5'5.75" on an average day!
maybe smaller?
said on 13/Jul/17
rob got it right the first time at 169, I won't try to sway you again mang. Keep it up!
Gillian matthews
said on 13/Jul/17
My height is 5ft 10
Carlos valdes aka cisco ramon real life partner
World Citizen
said on 13/Jul/17
I would give him 5 ft 6.25 considering footwear advantage.
Shredder
said on 13/Jul/17
@ big g presents , pretty much. I On lazy days or early hours I can be a good 5'6.25 or so , at night after a long day I could be a little under 5'6. I;m pretty much around it either way , I'll tell you this much , I was 5'5.5 midday from 14 to 17 , ( didn't get measured at 18 ) I haven't been that low since 19 or so.
big g presents
said on 12/Jul/17
@shredder are you 5'6?
Jordan87
said on 12/Jul/17
Shredder,
I think Rob is losing an Inch based off Posture. He would have 3" On this Guy, now add back your .3" or whatever for Rob's Shoes Advantage. I don't think he even gets the 5'6.
68-3"+.3" is about 5'5.5" like I said. Rob has 2.5" On Him Already and that Includes Rob's Lean.
Editor Rob: nah, I didn't drop as much as an inch there...I am standing far worse with someone like RJ Mitte, were I really forced my height under 5ft 7.
Shredder
said on 12/Jul/17
Jordan87 said on 12/Jul/17
If Rob Picked up his Neck, he would have this guy by a good 3"! Take RObs shoe advantage away, this guy gets about 5'5.5 on a good day, no More.
No he wouldn't , he'd look more of a flat 5'6.
Jordan87
said on 12/Jul/17
If Rob Picked up his Neck, he would have this guy by a good 3"! Take RObs shoe advantage away, this guy gets about 5'5.5 on a good day, no More.
Slim 181 cm
said on 12/Jul/17
Thanks for the english lesson, Andrea, How come you've watched prison break twice, but you haven't seen the flash!? 🙄
Back to Valdes height, in Colombia, the average male height is 5'6-5'7.5 so he isn't really short where he's from. For his lack of dominant height , he makes up for it in acting skills, seriously. Ciscos a badass character.
Editor Rob: he's a good actor on Flash, I enjoy his character.

A lack of height hasn't impeded Carlos from being one of the stars of that show, and that's part of CelebHeights - to try to show real heights, and that actors can come in all sizes.
...
said on 11/Jul/17
just imagine rob as 174 here guys
Timur9717
said on 11/Jul/17
There is a solid 1.5 inch difference.Plus his hair adds him a bit height. I think he is 5 feet 6.
Andrea
said on 11/Jul/17
I don't watch The Flash but, from having a quick look at photos of them, he generally can look 5 inches shorter than Grant, sometimes a bit more sometimes a bit less. Grant could be anywhere in 5'11.5-6' range, so 5'6.5 doesn't seem a bad shout but he doesn't look much over 5'6 with Rob, all things considered.
Still far away from being "dwarfed" by him, Slim, which I'd personally say for much bigger differences, like AT LEAST 8-9 inches...
But yeah... "Tower" and "dwarf" can be quite subjective terms on this site (after all, I've seen some people calling a "towering difference" something like 1-2 inches on some pages)! I'd say, "tower": at least 5-5.5 inches and "dwarf": at least 8-9 (near a head taller, visually).
Editor Rob: he certainly didn't look less than 5ft 6, plus with less footwear the absolute worst I would argue was 5ft 6.25, but 6.5 I feel is very likely.
Ben
said on 11/Jul/17
5'6" seems about right.
Slim 181 cm
said on 10/Jul/17
Cmon guys, robs slouching! Look at his neck. Ps the guys not really that tall, he obviously gets dwarfed by gustin in "flash".
EdD2_171.4cm
said on 10/Jul/17
Carlos looks 168cm here, or 5-6.25, even with Rob's slight footwear advantage. Despite his stature, he's a great character on The Flash and good actor, able to juggle comedy and drama with the best of them.
Hypado
said on 10/Jul/17
Carlos always seem to be 168, 169 cm in The Flash series.
Sammy Derrick
said on 10/Jul/17
He's 5.6'5...His personality can make him look taller,like 5'9 tall
Andrea
said on 10/Jul/17
He looks 2 good inches shorter than you... Plus 0.3 inches, you could say he looks a bit over 5'6, like 5'6.25 range (more than say 5'6.5)!
The "problem" is that, as insomniak says, you don't seem to be standing at your tallest...
Shredder
said on 10/Jul/17
Rob Two things ... 1. why isn't the thumbnail the photo of you and him? 2. Why did you drop posture so much?
Editor Rob: the old thumb will still be in your browser cache likely.

I think I was busy trying to get this photographer (he missed me twice last year at film con asking to do a portrait) to rotate camera. It's on a tripod, so he can flip it from horizontal to vertical easy enough I thought...half the time he's shot the photo before you realise it though 😼


insomniak
said on 10/Jul/17
Robs posture is terrible here. Rob why have you been slouching lately in recent pictures.
Johan
said on 10/Jul/17
Maybe its because he looks 5'6" at best here, listed at 5'9" on that site lol. He is 5'6.5" at best.
Slim 181 cm
said on 10/Jul/17
Strong 5'6 guy. He looked it in the Arrowverse.
scotsheights
said on 6/Jul/17
what made you change the listing?
Editor Rob: he was about 2 inches smaller than me in person when I shook his hand, although did have less sneaker so I would guess he might measure about 5ft 6.5.

scotsheights
said on 5/Jul/17
i wonder why rob what's the issue with .75
Jeff
said on 22/Jun/17
He is taller than danielle Panabaker whose 5'7
Height obsessed child
said on 23/Apr/17
He looks a few inches shorter than Danielle in heels, which would make my guess 5'7.
Masumi
said on 2/Dec/16
After the crossover I thought closer to 5'7 is a better listing. Looked slightly taller than 165 cm listed Emily in their scenes together.
172.4cm guy
said on 13/Oct/16
I had him pegged as 168-169cm. He seemed almost 3cm shorter than Ciara Renee when she was on The Flash, and is usually towered over by Danielle Panabaker, who is admittedly in heels and about 174-175cm most of the time.
Josh
said on 15/Sep/16
This seems okay for him. Lots of times though he looks 5'6 flat with Tom Cavanagh and Grant Gustin.
eee
said on 7/Aug/16
if 5'7 is possible? then why not 5'6 3/4?
Editor Rob: I think that figure is probably ok for him, just about 5ft 7.
EzioAuditore711
said on 10/Jun/16
5'7.5'' then?
Editor Rob: not that tall, but 5ft 7 isn't impossible
EzioAuditore711
said on 7/Jun/16
Is 5'8" impossible for him?
Editor Rob: I just seen a friend met him at megacon, he actually looked 5ft 7 in the photo with him, I don't know their footwear though. Will ask him.
Marc
said on 24/May/16
Watching the flash as we speak :P there was a scene were they were talking face to face and she was wearing comfy clothes they looked the same height to me. Just the scene that i needed! not to mention i also just googled some images to see what i can find :P
Marc
said on 19/May/16
I never paid much attention to footware watching the flash but Danielle Panabaker to me always seemed a little taller and they are listed at the same height. Im gonna try looking out next time I catch the show
Editor Rob: I'm sure on Flash he wears a lower type of sneaker, like skate or vans type shoes.