Danielle Panabaker's Height
5ft 6 ½ (168.9 cm)
American Actress, best known for roles in films Sky High and Yours, Mine and Ours. On TV she is known for playing Caitlin Snow in The Flash and Julie Stark on Shark. On her official site (when it existed) she was described 5ft 6, although on twitter nowadays she claimed
"I'm about 5'7" but I love to wear high heels :)"
. In this convention photo, Danielle had around 1.75 inch more heel than me.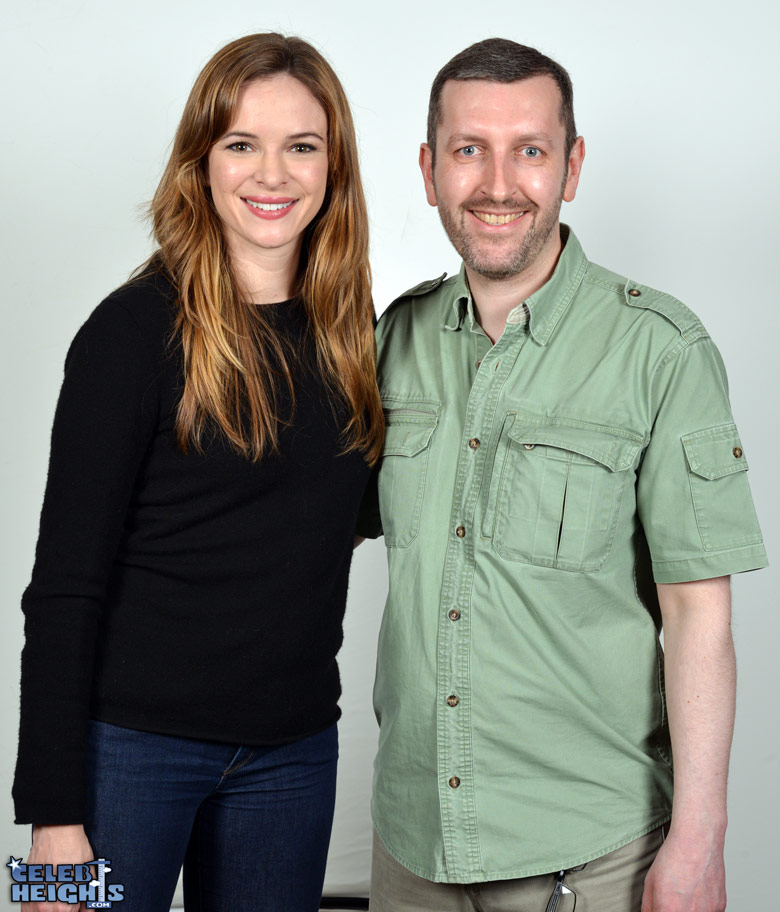 5ft 8 Rob and Danielle @ City of Heroes 2 (14th May 2016)
You May Be Interested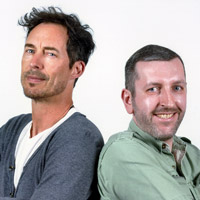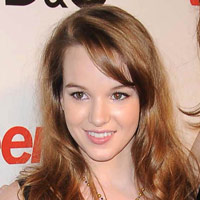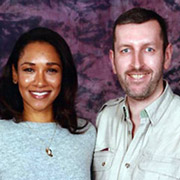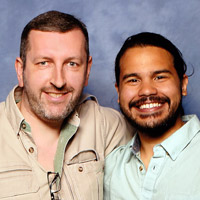 Add a Comment
88 comments
Average Guess (69 Votes)
5ft 6.64in (169.3cm)
bird in box
said on 9/Jan/21
looks 5'7
recapa
said on 19/Oct/20
168cm-169cm
Nik Ashton
said on 22/Sep/20
Look at this:
Click Here
Mimi
said on 19/Sep/20
Happy 33rd birthday to Danielle¡¡ She's an angel face and suits her role in Sky High 🎂🎁🌿🍃
Slim 6'1"
said on 7/Aug/20
you see 6 footers making 6'1"-6'3" guys feel insecure about their height
Slim 6'1"
said on 7/Aug/20
183-185 is still tall but 182 is in limbo
Olympian
said on 13/Jun/20
@Christian 6'5 3/8"
Hmm, yeah. I reckon so. I think once a woman reaches 5'7 though, she won't really benefit much from heels and she'll potentially be taller than the average man (5'9) in them. I've known some women who were insecure about their short stature but I think a healthy proportion have learned to live with it. This is especially because there is far less stigma on women when it comes to height as opposed to men.
Christian 6'5 3/8"
said on 28/Apr/20
@Bobby
I think the best height to wear high heels for women, is average range (5'1"-5'7"). Wearing heels when you're already tall, and you'll just accentuate your tallness even further. (and most women who're tall, are insecure about their height to a degree) Too short and wearing heels, and you'll look like you're trying to compensate your shortness. Not only that, but high heels on a short and compact body doesn't look aesthetic. I'm not a woman though, so obviously I'm not an expert on this subject.
Bobby 5ft 10in (178cm)
said on 15/Nov/19
By the way, I don't know why Danielle likes to wear heels. She's above average for her sex and gender. Like, her sister is shorter than even Emilia Clarke (listed 5'2 here), so I would say that Kay Panabaker would benefit more from heels. Danielle is gonna be almost 5'8 in footwear, which is plenty tall for a woman.
Bobby 5ft 10in (178cm)
said on 14/Nov/19
@Rob Paul
I assumed you were wearing 2.75cm footwear if you were nearly 176cm in shoes there. So, based on the additional 1.75-inch heels to your sneaker there, then Danielle must have been in nearly 3-inch heels, like 2.8 or so. Is that a believable figure for her heels?

Editor Rob
1 inch sneaker and around 2.75 heels for her.
Malik
said on 12/Nov/19
Honestly she looks near grants height in some heels. Only really high ones that give around 4+ in though, but ill give her 5'7
khaled taban
said on 3/Oct/19
I am sure she is around 5'6.25" , 5'6.5" max.
Christian 6'5 3/8"
said on 19/Jan/19
5'6.25" is the best listing for her.
Peter 180cm
said on 14/Jan/19
Yeah about 169cm looks fine,at worst 168.5 range.
Bobby
said on 16/Nov/18
Rob, was she exactly your height with the footwear advantage?

Editor Rob
In person she looked around 173cm range, or about 176cm in footwear, as I'd be almost 176cm in footwear.
MacReady
said on 28/Oct/18
Watching Danielle on The Flash recently, and on The Crazies right now, she does appear this height.
Drop-dead gorgeous
Nik
said on 27/Jul/18
At least said height!
Junior Hernandez 1990
said on 25/Jul/18
I would throw 1mm for her to reach 169cm like average guess.
Nik
said on 22/May/18
@ Vexacus
I agree with everything you say!
Tunman
said on 18/May/18
she looks very similar to you but has heels,in fact you could edge her by very few mms.The listing seems fair but I wouldn't exclude something like 5'6.25" would you?
Faza
said on 3/Mar/18
Rob you think her very low could be say 5'6.25- 5'6.5 and not say a flat 5'6?

Editor Rob

Very little chance she is 5ft 7, 5ft 6.5 is the highest I'd give her and you can argue between 5ft 6 and 6.5 range too.
lee168cm
said on 19/Feb/18
Bobby I meant Rob looks about the same height as Danielle here in her heels wasn't saying your 5'6" though I love being pint sized. It's great. Can't understand the appeal of being tall myself
Bobby
said on 18/Feb/18
lee168cm, that's because I am insecure, but no, I was just doing it out of boredom. I do things like that, and no, for goodness sakes, I'm 5'10, not 5'6. Where are you coming up with that?
Christian-6'5 3/8
said on 27/Jan/18
Closer to 5'6" than 5'7"
Nik
said on 25/Jan/18
I think she may be close to 5'7"!
Vexacus
said on 24/Jan/18
Pretty honest and cute actress. I always guessed near to 5'7 . She looked that in The Crazies and in Friday the 13th (2009)
lee168cm
said on 19/Dec/17
Bobby you sound seriously insecure. Who cares if your taller than her. Your average height stop wishing you were something your not I'm 5'6" you don't hear me complaining about it. About something I have no control over. In regards to Danielle if guess 5'6ish since you look roughly the same height if she was 5'6.5 she be taller than you ever so slightly
Mimi
said on 2/Dec/17
Rob if you can remember the type of heel Danielle was wearing, is it the type that gets described as a 4 inch heel at the store?

Editor Rob
I'm not sure what it would be called, but a black heeled boot she had on that looked a style that would give around 2.75 inches.
Bobby
said on 27/Nov/17
By the way, I did the math, and I'm on average 3.2 inches taller than Danielle, or in layman's terms, will always be 3.2 inches taller than her, no matter the time of day.
Bobby
said on 27/Nov/17
Hey Rob, would 5'6.5 be Danielle's low height, or more of a midday height? Like, 5 hours out of bed?

Editor Rob
she might wake up over 5ft 7 and still be 5ft 6.5 at lunch time, whether she falls under it by more than a small fraction? It's debatable...
Anonymous
said on 24/Nov/17
She's like 5'6 celebheighta gives women height more than men
Bobby
said on 23/Nov/17
If 5'6.5 is a midday height for her, or you know, afternoon height, then she wouldn't go much under that at night, difference of 1/8th of an inch really. Chances of hitting 5'6.25 at an extreme low is possible. Strong 5'6, weak 5'7 but can say she's 5'7 if she wants, I mean she has on Twitter, with stating she's about 5'7.
Bobby
said on 23/Nov/17
Well, 5'6.5 is about 5'7 anyway, she would look 5'7 on occasions depending on her footwear. Rob, did she look over 5'8 with the footwear advantage? She looks your height. She's already quite tall for a woman though, so doesn't need to wear high heels, but I guess since the CW male cast is on average, around 6ft tall, excluding Carlos Valdes, then I can understand why she wears high heels. Candice does, and she's listed 5'4 on here.

Editor Rob
she was no taller than 5ft 8, so I wouldn't have guessed her as being any more than 5ft 6.5 barefoot.
Nik
said on 20/Nov/17
I think that she could be near the 5'7" that she claims!
SD-5'8(172CM)
said on 19/Nov/17
The podcast Inside of Danielle Panabaker hosted by Michael Rosenbaum
Click Here
15:48-15:59 She mentions that she was short but Michael Rosenbaum says that she's 5'7 which is a good height for a woman,and she says that she's happy with her height.
Nik
said on 22/Sep/17
@ Mimi
That is a lovely message Mimi. It will mean a lot to Danielle.
Mimi
said on 19/Sep/17
Happy birthday to the lovely Danielle Panabaker!! 🍰🎊
elena
said on 15/Jul/17
This is spot on
Johan
said on 10/Jul/17
5'8.75-5'9" with the heels max so around 5'6"-5'6.25" barefoot.
Christian-196.5cm (6ft5 3/8)
said on 9/Jul/17
Agree with both Lee168cm and SJH. She looks 5'6" or at the most 5'6.25" but not higher.
S.J.H
said on 5/Jul/17
@Lee168cm said on 5/Jul/17
Rob hair given under 1cm touching his tip of head, look closely at Panabaker had more hair volume it look about 2cm and rob still look at least 0.25' taller and added 1.75' from Panabaker footwear that needed to shade off 2' and she is max 5'6 and i bet she would look more like weak 5'6 just 5'5.75" in person. I watch many episode of The Flash i notice she could look as low as 5'5.5 and max 5'6 so more on 5'5.75 if she get measure.
Lee168cm
said on 5/Jul/17
She looks dead on your height here which is 5'9 in your footwear and she has 2.75 inch heels on so wouldn't that make her 5'6 and a quarter at best
Slim 181 cm
said on 3/Jul/17
@matt I have the exact same opinion. I think she's 3 cm shorter than big rob. 5ft 6.75
Mimi
said on 2/Jul/17
Was this photo taken this year?

Editor Rob
it is on same day with Stephen Amell last year
S.J.H
said on 2/Jul/17
169cm is kind for her. She's not over 5'5.5" lowest and highest hit 5'6" in the morning. More i see her 166+ to 167+cm how she would look and her sister look more like 4'11-4'11.5"
MaTT
said on 1/Jul/17
Such a beautiful lady. That smile is sunshine. Who cares about her height..
Shredder
said on 1/Jul/17
Rob how long ago was this photo taken? It looks old.

Editor Rob
not old, I am a mere 39!
Nik
said on 1/Jul/17
I think she is taller than 5'6.5", I reckon 5'6.75"!
Ray
said on 30/Jun/17
Spot on listing
Kourosh 5'9.5 (176cm-177cm)
said on 29/Jun/17
rob didn't she appear in movie Grudge 2?

Editor Rob
maybe thinking of Amber Tamblyn? They do look a bit similar.
Sammy Derrick
said on 29/Jun/17
My goodness this woman is PRETTY!!!Rob has been running into CW actors quite a lot lately...She always looks taller Carlos Valdes and Tom Felton but mostly cause she's in high heels.5'6.5(barefoot) 5'9(footwear).
Nacho
said on 29/Jun/17
Im still gonna still say she's 5'6.75" ;-)
Andrea
said on 29/Jun/17
Yeah, she doesn't look any taller than Rob but remember that Rob is always over 5'8 and nearer 5'8.25...
5'6.5 seems a good shout and, while (maybe) you can't rule out 5'6.25 at her low, I don't think she would be as low as 5'6 flat.
At least based on this picture! I haven't seen that much of her and I don't watch The Flash but I wouldn't have guessed her much over 5'6 on that movie with Jared Padalecki! Although Jared probably had a decent footwear advantage over her...
5'6.5 is a good listing, over 5'6 but not quite the full 5'7. Honest claim too, considering she says to be "about 5'7".
Nacho
said on 29/Jun/17
she looks a little bit taller than Rob minus the heels, I think 5'6.75" isn't impossible.
BTW what do u guys think her head size is? I don't think her head is that small, maybe 8.75" or pushing 9 inches possibly.

Editor Rob
head size maybe just under 9 inch, but she didn't seem any taller than me.





EdD2_171.4cm
said on 29/Jun/17
Looks like you were spot on with your initial posting of Danielle as 5-6.5. Given her heel and she looks to be 5-8.25 right beside you, 5-6.5 seems spot on with her being barefeet. Good post and pic.
KH
said on 29/Jun/17
I love this girls looks. So cute! Perfect height for a woman imo is right around the 5'6-5'8 range. Tallish without being too tall.
Shredder
said on 29/Jun/17
Rob , how recent is this pic? You look slimmer ;)
S.J.H
said on 29/Jun/17
Rob look of dropping a bit of height here. Look at the tip of head rob is still taller. Danielle had smaller head and higher eye level than rob
Christian-196.5cm (6ft5 3/8)
said on 29/Jun/17
Rob, I've noticed that you're a bit generous when listing most celebrities heights (I'm not saying it's a bad thing though). From looking at the comments below, you probably used to list her as 5'7" before you met her recently and added the pic, then you changed it to 5'6.5" To be honest she doesn't look any taller than you even with 1.75" more footwear, so 5'6" or 5'6.25" is fair my opinion.
Mimi
said on 29/Jun/17
She does look somewhere in the 5ft6 range. Nice one Rob, she's my favorite in Sky High
Bobby
said on 7/Mar/17
I'd argue 5'7 for sure, at times, Grant can look 4.5-5inches taller than her on the show.
Masumi
said on 13/Dec/16
Rob, you sure Carlos would edge her out barefoot?

Editor Rob
Masumi, on the show she's always in a moderate heel and he's in usually a fraction under 1 inch sneakers, I can't remember seeing them in exact same footwear yet.
AJ
said on 26/Nov/16
Weird. Her sister, Kay, is listed as 5ft!
Jazz
said on 27/May/16
Thanks, Rob. Even in heels she doesn't look that much taller than Carlos
Josh
said on 23/May/16
This listing is better. Her and Carlos are similar though she may be a tad bit taller.
Alex
said on 4/Feb/16
Jay, Jared is 6'3 as he said himself in 2006 on a CW show (there's a video on YouTube that prove it). He's 6'4 in boots.
Jay
said on 2/Nov/15
Andrea, Jared is already 6'4, then you add boots that he may have been wearing and there's your foot taller. 5'7 seems right.
Andrea
said on 1/Nov/15
Rob, are you aware of the fact that Jared Padalecki was about a head taller than her in Friday 13th? I remember when she was listed 5'6... I already struggled to see her that tall, but 5'7? That sounds quite optimistic!

Editor Rob
she can look anywhere in 5ft 6-7 range
lee
said on 4/Jul/15
she was the same exact height as 5'5 and three quarter Radha mitchell in the crazies so i'd say 5'6" for her
linke
said on 10/Jun/15
Rob wasn't she listed 5'6? really doesnt look more than 5'6.

Editor Rob
I think she can pull of nearer 5ft 7 after looking at her again, at times 5ft 6 though...
MJKoP
said on 9/Jun/15
Quite strange that she's a full SEVEN inches taller than her sister!
Patrick Jane
said on 26/Mar/15
Rob, you should totally have pages for Carlos Valdes, Tom Cavanagh and Rick Cosnett.
Joe
said on 27/Dec/14
How tall do you think Carlos Valdes is, Rob? He's the guy who plays Xisco in 'The Flash'.Im thinking 5'5 because Danielle is always wearing heels and towering over him but without heels, i think she might still be taller.

Editor Rob
wouldn't have thought he'd be under 5ft 6 range, didn't strike me as a young guy who looked just 5ft 5.
ubcphasyangbo
said on 22/Aug/14
This height info is legit. Saw her while filming on set, her wearing flats was about the same height as me, and I'm 5ft 7in.
Fredrick
said on 21/Mar/09
@Joe: There are one or two pics of Righetti and Panabaker in which Danielle looks as tall as her, but if you take a look at the whole set, youu'll see that Righetti's probably slouching. She's actually taller. Take a look at these:
Click Here
Click Here
Click Here
Joe
said on 20/Feb/09
I'm with you. I'm really convinced that she's 5'8" - 5'9". There's a picture of her and Amanda Righetti, who supposed to be 5'8" and Danielle's eyes are slightly higher than Amanda's when they're next to eachother and yes, they both are wearing heels.
Vampiric
said on 18/Jan/09
Actually, I'd give her between 5'7 and 5'8.
Lois
said on 20/Nov/08
I think she's taller then me so that'll make her 5'9
nick
said on 16/Jun/08
i thougt she was at least 5'8" but that probaly comparing her to a short 5'
El
said on 29/Dec/07
Kay has 5" on her website, kaypanabaker.com
priscilla
said on 10/Aug/07
she is 5'6. thats my point. i.m.d.b. was wrong. thats all.
Anonymous
said on 9/Aug/07
yes, you cant really believe what they say on i.m.d.b, which can be unreliable; she looks 5'6
priscilla
said on 8/Aug/07
Alynne. brenda is 5'1 1/2. anyways. i knew danielle was taller than 5'2 1/2 like they said in i.m.d.b.
Alynne
said on 28/Jun/07
Brenda is 5'0", no taller. Therefore Danielle is much taller than her
Serene
said on 25/Jan/06
Erm.. yeah..I think so..she could be 5'6" tall..or still growing..
Rue
said on 18/Jan/06
5'6" seems exactly right! It Stuck in the suburbs, she looks about 3 or four inches taller then Brenda Song who is only 5'2. I thinks that's right!
rena
said on 23/Sep/05
5'1 is her sister, Kay Panabaker.. Danille is tall,somewhere about 5'5" or more..
Johanna
said on 7/Jul/05
I heard she was only 5'1"