English TV and Radio personality known for shows such as Loose Women. When asked her height on twitter, Carol replied
"5' 9" x"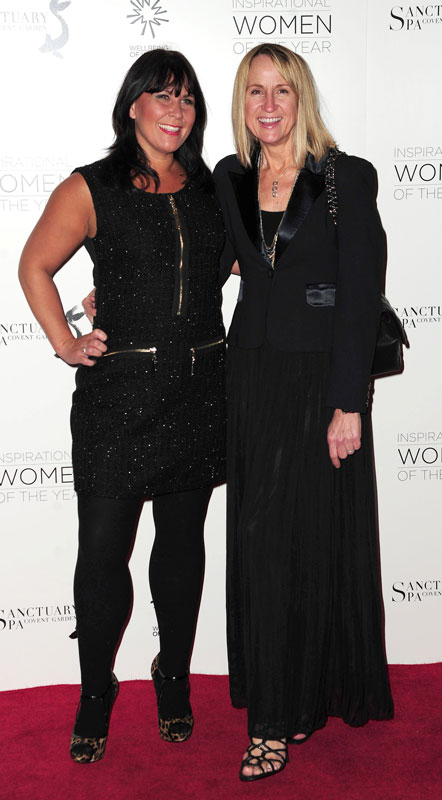 Photos by PR Photos
Nik Ashton
said on 1/Mar/20
@ Rob - Who is the other lady and how tall is she?

Editor Rob
She is called Zoe Tyler, might be near 5ft 6.5-7, her heels look bigger and maybe posture a bit better.
Miss Sandy Cowell
said on 20/Mar/19
I have seen Carol talking openly about her height on 'Loose Women', before I'd even seen her stand up to prove it. But prove it she did, and that led me to wonder how tall her ex-husband, DJ and television presenter Chris Evans is. That was something of a surprise as well.
Carol is a real hoot and one of my favourites on 'Loose Women'. I used to watch it far more than I do now; it clashes with all the old Soap showings, so I tend to miss out on it, unless I catch one of their increasingly rare early morning repeats. One of the funniest of the shows was when the ladies welcomed on Russell Brand, and Carol openly flirted with him! Now that was NOT a surprise, because she hadn't ever held back from how much she fancied him. I've put it in the past tense because the years have literally flown by since then - it's quite frightening...
I saw Carol on 'Loose Women' long before I knew she was a DJ too. I wonder what type of music she plays?
She was born in the Year of the Rat and is an Aquarian. Although I'm nearly a year younger than her, I am also a Rat, because the Chinese New Year doesn't start until around February, or sometimes late January, I think. An Aquarian Rat of just over 7" shorter than she is - but what an improvement on last year, so I'm thankful for small mercies!
5ft9 for Carol. I think she's quite accepting of her height, one of those people who's very much 'neither here nor there' about it and who thinks, 'you can like me or lump me!'
I like her - and agree with her being 5ft9.
littlesue
said on 17/Oct/15
Could see she was a tall wench when she on Loose Women, nice shaped legs but should keep the knee's covered at her age! lol