Carol Vorderman's Height
5ft 6 ¼ (168.3 cm)
English TV presenter best known for Countdown. In the
Daily Mail
she once said:
"At the moment, I'm 5ft 6in and about a size 10/11"
and on
Twitter
,
"I'm 5 foot 6 ins with a little bit of pocket money"
.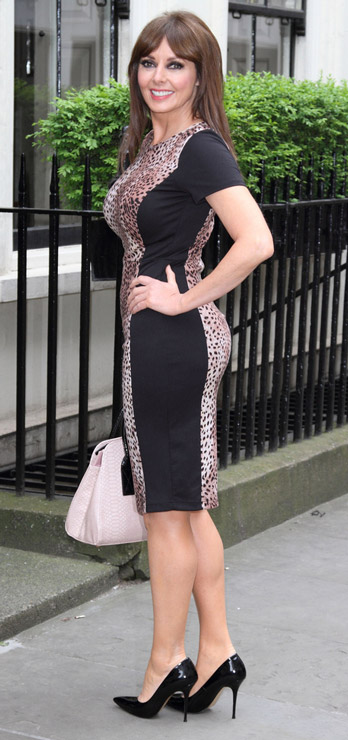 Photo by PR Photos
I'm 5'6" so sort of average ish....
I'm 5ft 6in and now I'm around nine or nine-and-a-half stone (I don't know for certain because I haven't weighed myself since 1999, when I threw out my scales). And I'm a 38D bra size these days.
-- The Sun, 2019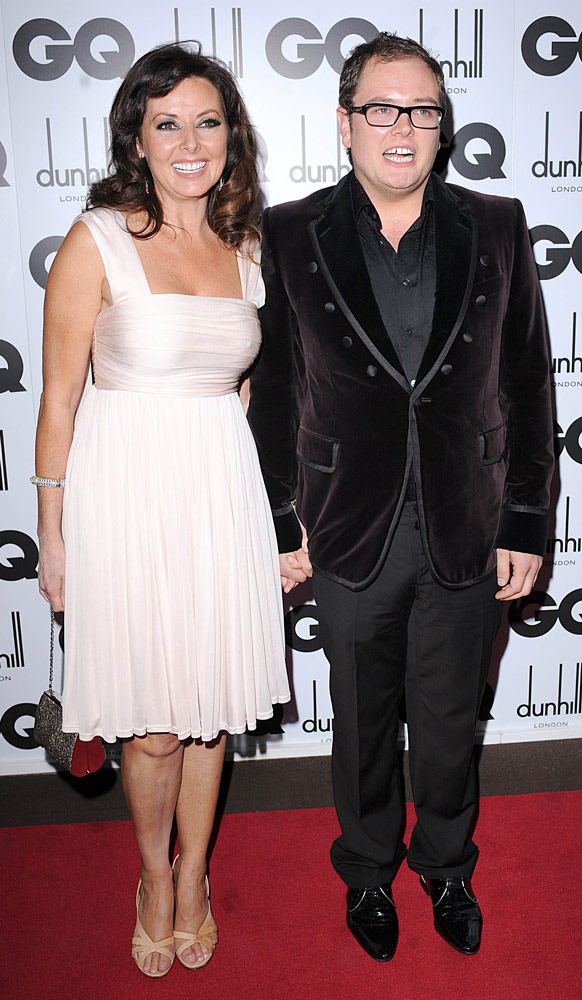 Carol &
Alan Carr
@ GQ Men of the Year Awards 2008
Photo © ImageCollect.com / Eric Best/Landmark Media
At home I live in my trainers but when it comes to work or socialising I don't go anywhere without wearing heels.

They completely transform your posture and self–image. As I'm 5ft 6in I don't need skyscrapers but I do like to add at least three inches to my height.

I have a couple of pairs of Christian Louboutins which I love but to be honest I have pretty simple tastes and buy most of my shoes on the high street.
-- The Express, 2014 (Oct 10)
You May Be Interested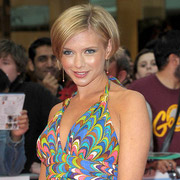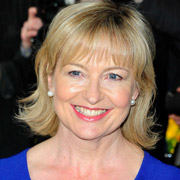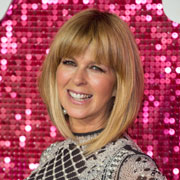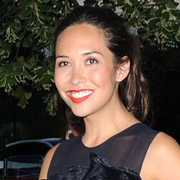 Add a Comment
27 comments
Average Guess (21 Votes)
5ft 6.32in (168.5cm)
Miss Sandy Cowell
said on 25/Dec/20
💐🎁🎂🎉 Happy 6️⃣0️⃣th Birthday 🎉🎂🎁💐
Carol Vorderman celebrated her 60th Birthday yesterday. Congratulations to her!
5ft6.5
💐🎁🎂🎉💐🎁🎂🎉💐🎁🎂🎉💐🎁🎂🎉
Miss Sandy Cowell
said on 29/Dec/19
💐🎂🕯️ Belated Birthday Wishes... 🕯️🎂💐
...to Carol Vorderman, who turned 59 on Christmas Eve, hence her name! 🎄🎅
I can easily believe 5ft6.25. I did used to think she was 5ft7 exactly.
💐🎂🕯️🎈💐🎂🕯️🎈💐🎂🕯️🎈💐🎂🕯️🎈
Nik
said on 25/May/19
5'6" is tallish too!
Nik
said on 1/Jan/19
@ Heidi - Your comments on this page are very interesting!
Nik
said on 27/Dec/18
It's great that Carol never claimed to be 5'7", she is height honest just like Rob Paul!
I hope she had a good Birthday on Christmas Eve!
Sandy Cowell
said on 26/Dec/18
I would love to see Carol standing with Rachel! I don't think there's much in it, height-wise!
They are both Capricornians, of that I'm almost certain! 🍌🐐 🍌🐐 🎁🔔🎁🔔
Sandy Cowell
said on 26/Dec/18
🔔🎂 Happy Birthday Carol! 🎂🔔
I know it's a couple of days late, but Happy Birthday for the 24th.
Have a great Christmas 🎄 and New Year too! 🔔
5ft6.5.
Heidi
said on 9/Dec/17
She is very tall at 5ft8 taller than most men
Sandy Cowell
said on 9/Mar/17
@ Heidi - Hmm, yes, well-built where it matters the most!
Heidi
said on 7/Mar/17
She is taller than the average woman she is well built
Heidi
said on 27/Feb/17
She is tall for a woman or is it that I'm short
Heidi
said on 26/Feb/17
I'm glad to be shorter than carol vorderman
Ned Schneebly
said on 22/Dec/16
Wow, even at her age, Carol is gorgeous. Great rack, there's a good ad for cosmetic surgery. I'd say a comfortable 5'6". Just fab.
Rampage(-_-_-)Clover
said on 30/Nov/16
Rob, would you call yourself 5ft8 and a little bit of pocket money?

Editor Rob
yes Rampage, if I was being precise I might, but I have said 173cm a couple of times and was surprised the person didn't know what the feet/inch equivalent was.
Yeetzus
said on 20/Nov/16
Looks fairly tall but towered by Lisa Snowdon!
Sandy Cowell
said on 18/Nov/16
...and I knew when someone let one go she'd be the first to laugh! It happened and she did - very loudly!
Sandy Cowell
said on 18/Nov/16
I always thought of Carol as 5ft6.5 - 5ft7, so she's doing remarkably well to have only lost a smidgling! She is well into looking after herself, and her figure and little height loss (if at all) are a very satisfying result to say the least!
When I saw her on 'I'm a Celebrity...Get Me Out of Here' last Sunday at the onset of the show, I thought, "she'll be great fun! She might even win!"
A few days later, I'm even more of that opinion! She's hilarious and has the most infectious laugh! She hasn't lost any of her sparkle whatsoever and looks incredible! Even at 10 years younger, she'd still look great for that age - very girlish, in the nicest possible way!
Big C
said on 14/Oct/15
@Jayne B 5ft 5 is no where near tiny for a woman, that's solid average height for women, and Carols definitely taller than just 5ft 5 I think she is 5ft 6 like she said she is, she's above average/tallish height for a woman I'd say.
Big C
said on 14/Oct/15
Wow she is smoking hot for her age Rob incredible body aswell, absolutely stunning, yeah I always thought 5ft 6 range is what she looked she's seems very honest, what do you think her morning height could be Rob?, maybe 5ft 7-7.5?

Editor Rob
I'd certainly be up for finding out her morning height...

but possibly near 5ft 7 is possible, I think she is being honest when saying a bit of change over 5ft 6, I can believe she got measured at that mark
Steve186
said on 16/May/13
Do you think she's about 175 cm in those heels, Rob?

Editor Rob
that's probably the mark she'd measure in them
east meets west
said on 5/Apr/09
Just because a celebrity (or anyone else for that matter) describes himself/herself as a being particular height, it doesn't necessarily mean that s/he really is. Your last writer, Anonymous, is quite right; Ms Vorderman is only actually about 5'3 1/2"-5'4 1/2" tall, in spite of what she or her publicity agent may claim.
Anonymous
said on 16/Feb/07
I'm with Jayne B on this one. There is no way Vorderman is 5' 6" or anywhere near it. I saw her many years ago coming out of the then TV AM building in Camden; she was wearing heels and I could see clear over her head! I am 5' 6" myself, so would place Carol at about 5' 3"-4" barefoot. The first I knew of her supposed height was a quote from her Detox book regarding her previous weight being too much for her height. I guess someone didn't want the world to know how overweight she really was.......
JAB142
said on 29/Dec/06
Today I read in a magazine called "The New You" in WH Smith some comments by Carol concerning her weight and the benefits of Detox. She said that her height is 5 feet 6 and a bit. The listed height is therefore pretty accurate.
Jabber
said on 2/Jan/06
Pictured in Getty Images with 6'4'' Stephen Fry she is dwarfed by a good 8 inches and she has heels on.She is also shorter than 5'7'' Davina Macall so I'd put her at about 5'6'' but certainly no taller.If she said she's 5'6'' then why has she not been downgraded?
jonny5
said on 19/Dec/05
she did say 5ft6 on how 2
LIZ
said on 6/Nov/05
IN CLOSER SHE WAS DESCRIBED AS HAVING A 5'7 FRAME IN THIS ARTICLE ABOUT HER DETOXING
Jayne B
said on 30/Aug/05
No way is she more than 5'5''.
I stood behind her in a West End store and we both had flats on.I'm 5'11' and towered over her by at least 6 inches.I was amazed just how tiny she is.