Myleene Klass Height
5ft 4 ¾ (164.5 cm)
British Singer (from Hear'Say), Classical Pianist and TV Presenter. She said on twitter when talking about her height:
"I'm 5.5 not much taller! Ok. Maybe 5.4 and 3 1/4s!"
.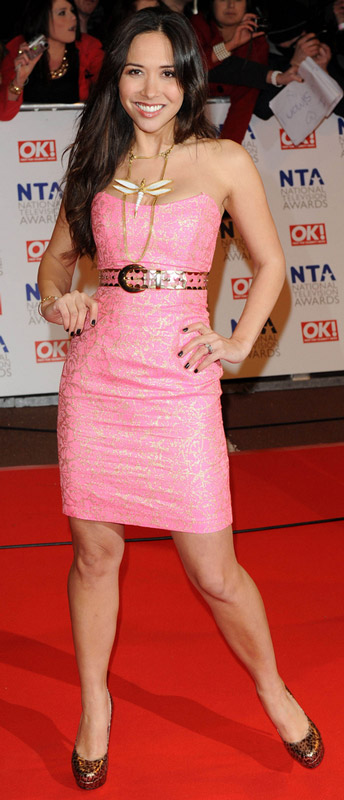 Photos by PR Photos
When M&S signed me up, they knew that I'm only five foot five and a half and not a size zero.
You May Be Interested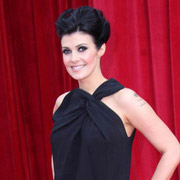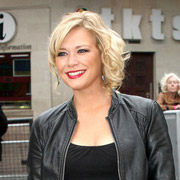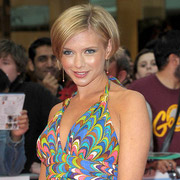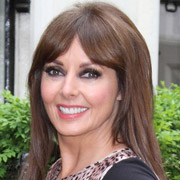 Add a Comment
20 comments
Average Guess (8 Votes)
5ft 4.59in (164.1cm)
Nik Ashton
said on 31/Dec/19
@ Brian - 😂😂😂😂😂😂!
Miss Sandy Cowell
said on 30/Dec/19
Re: Brian's comment from 1st May.
'5ft5 my arse'? Very funny and has really cheered me up. I did think she was that height though! Still do!
Brian
said on 1/May/17
5 ft 5 my arse. Met her at sky tv. I was in trainers. If 5ft 6. She was in sky high heels yet was still just above me. 5ft 3 at best.
Arch Stanton
said on 18/Mar/17
Well maybe not a 5'10-11 lady but you know what I mean, comparitively longer torst.
Arch Stanton
said on 18/Mar/17
Yes she has the torso of a 5 ft 10-11 lady and short legs.
heelshealheight
said on 2/Feb/17
Both Myleene Klass and Rebecca Fegusson (singer, not the Swedish actress)have actually claimed they're 5ft7; Rebecca still stands by to that preposterous claim.. They are not more than 5ft2/5ft3. I have met Rebecca in person and she can't reach the height of 5ft7 in her very high heels.
Arch Stanton
said on 6/Aug/15
Rob can you add a photo and "classical pianist", she's performed in some notable concerts.
Arch Stanton
said on 6/Aug/15
Mylene is another I'd thought about 5 ft 7!
little sue
said on 14/Jan/13
Her body is way too long for her legs, she had a nice figure when she was younger but way too skinny now for my liking.
Arch Stanton
said on 13/Jan/13
She's definitely got one of the best mid sections on a woman I've ever seen, she's finely carved like a surfboard!
Arch Stanton
said on 13/Jan/13
Strange, she can give the illusion of 5'7". but she's got a cracking figure, that might have something to do with it. I certainly thought she was at least 5'6".
Anonymous
said on 14/Jun/09
I would say around 5'4 is a decent guess. All celebs that are around 5'4-5'5 say they are 5'6. Shes defo shorter than 5'6.
anon
said on 21/Apr/09
well kym ryder is 5'4 and mylene is taller than her by about 2 inches
so i'd say 5'6.
charlie
said on 26/Nov/08
I was next to her at the theatre...she is tiny. Around my height 5'3. Also look at her clips presenting Naked Beauty - she was around the same height as the girl that won Shona...and this girl looked around 5'2!!!
Dino
said on 11/Jul/08
no she is 5'5 i know her!
Anon
said on 25/Feb/08
Neek, has she grown in the past year? I also saw her near Bond Street last year and I'm 5'6", was wearing trainers and she was the same height as me in f***-me (i.e. 3 inch+) heels! Lauren Laverne is 5'9.5" according to her model agency and she literally towered over Myleene when they both presented a music show a while back.
neek
said on 22/Feb/08
Im 5'10 i was walking down Tottenham Ct road and i saw her, she was on my level looked about 5'9
Adder
said on 16/Jul/07
Pic on Getty images with 6'1'' Penny Lancaster. Looks tiny!! Probably 5'3'',def not any more than.
Jess
said on 27/Dec/06
Shes definately 5'2 it has been stated in lots of interviews
barry
said on 27/Dec/06
more 5ft 2 id say