Rachel Riley's Height
5ft 7 (170.2 cm)
British tv Personality best known for appearing on long running quiz show Countdown. In the Daily Mail (Sep 2010) she says
"I'm 5ft 7in tall and a size six to eight on top, and eight to ten on the bottom. Consequently, I get a lot of my clothes altered to fit, as I am always between sizes"
. In a Guardian interview she also commented,
"I am 5ft 7in and I've longish legs, so I'll usually wear a short skirt"
.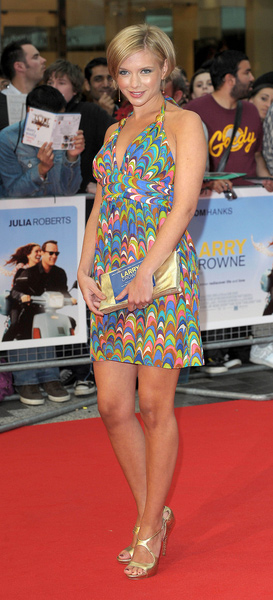 Photo by PRPhotos.com
You May Be Interested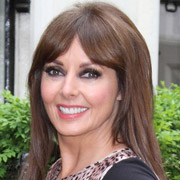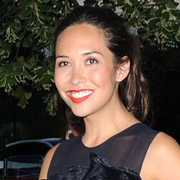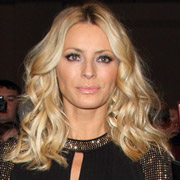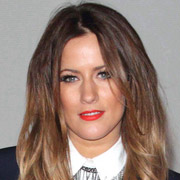 Add a Comment
11 comments
Average Guess (14 Votes)
5ft 7in (170.2cm)
Miss Sandy Cowell
said on 2/Sep/19
Rachel was the only person today to get the Countdown Conundrum. It was 'mismanage'. I should have got that - I'm an expert! 😁😉👍
5ft7.
Nik Ashton
said on 24/May/19
@ Sandy Cowell - I know, the record-breaking boy is like a steamroller in the way he is heading towards a series win! There ain't much chance of beating a human calculator who has swallowed a dictionary, it's good to have a sense of humour if you happen to have to face him after being lucky (🍀!) enough to be granted an appearance on the show! This lad really is a 🧠 📦! He could have said "I'll make it easy and say nowt" as well as saying "I'll make it easy and say nought"! It would be a lot easier for his contestants if he said "four" or "five" a lot instead of the usual "eight" or "nine"! It would be a lot easier for his contestants if he stopped hitting the 🎯 so much in the numbers games! He has said "five" or "six" once or twice in the words rounds but guess what? In those rounds there just happened to be no words under the 🌞 longer than the ones he came out with!
It's interesting that Rachel does come across as being taller than her 5'7", I think it is unlikely that she is over 5'7" though because if she was she would claim to be above 5'7", and she doesn't! I've never seen enough to suggest that she is any taller than her claim!
Yes Rachel is in good shape, she has a good figure and she is truly good with figures! 😂😂😂😂😂😂!
Rachel can have a green apple (🍏!) and 5'7"!
The average vote is 5'7" after 13 votes! The average vote = Rob's vote = Rachel's claim! Isn't that grand?
Miss Sandy Cowell
said on 22/May/19
I watched Friday's Countdown this morning, and there's a young fellow on there who has been getting record-breaking scores. What got to me was the good sense of humour of the other contestant. He knew he wouldn't beat the boy, but was so very humorous about it! I took more to him than I did the brain box. At one point, he said "I'll make it easy and say nought!"
Rachel still comes over as taller than her 5ft7, which goes to prove that if you're in excellent shape, that can apply to ANYONE!
🍩🍧🍰❎
🍏🍉🍓☑️
5ft7.
Miss Sandy Cowell
said on 15/Mar/19
⭐️ The same letter formation occurred one year on Rachel's Birthday: V?
Rachel retorted, "That's the last thing I want for my Birthday!"
Well, yeah, I'd far sooner have a slice of Birthday cake myself than suffer the result of too many bananas!
🎂😊👍
Miss Sandy Cowell
said on 14/Mar/19
Oh, you naughty, funny, cat-loving, clever and gorgeous girl! 🐈
This morning they repeated yesterday's 'Countdown', as they do, so if you miss it the day before, you can always catch up the following morning.
The show was nearly over and I think it was either the penultimate or the final letters game. The 9 letters started off with a 'V' and I'll leave it up to your fertile imaginations to guess the second letter! Let's just say it rhymes with 'C', 'P' and 'B'!
What what so hilarious was the unfortunate expression on her cherubic little face! It looked almost exactly like this: 😲
Rachel gets 5ft7.
Nik
said on 28/May/18
I have added a 6th comment on Natalie Gumede's page and now I will do the same on Rachel Riley's page! I can certainly see Rachel being 5'7" and although it is possible that she falls slightly short of this mark I will offer her her listed height!
Gladstone Screwer
said on 27/Apr/17
Rachel's 5'7" I can believe. She is utter perfection, face, body and brainpower !
How lovely it must be to have it all !
Sandy Cowell
said on 5/Nov/16
It didn't take me long at all to take to this girl!
When Carol Vorderman left 'Countdown', I wonder how many people thought she'd she'd be irreplaceable... probably quite a few!
However, Rachel came along and proved that she wasn't! Not only can she solve the numbers games when the contestants get stuck, she is funny, charming, very pretty AND she's a cat lover!
She more than made up for Carol!
I guessed her height to be 5ft8 when I first saw her, as she's always elegant and carries her clothes off as well as any model!
Editor Rob: I think if anybody watched Countdown for the first time they might guess her near 5ft 8, she has the kind or proportions that can make her seem taller than she really is.
Pecopar
said on 2/May/16
The only reason I watched an episode of Countdown one time was because I caught a glimpse of this women and she was a knockout. With heels on that show she looked very tall in fact, I am surprised she is only five-seven.
Small dude :(
said on 2/Apr/14
yeah she looks tall on Countdown although she does always wear heals. Maybe not 5'7 barefoot?
Shelly
said on 8/Nov/11
I've meet rachel a couple of times on photo shoots, she's a very nice and pretty girl.