Rachel Riley's Height
5ft 7 (170.2 cm)
British tv Personality best known for appearing on long running quiz show Countdown. In the Daily Mail (Sep 2010) she says
"I'm 5ft 7in tall and a size six to eight on top, and eight to ten on the bottom. Consequently, I get a lot of my clothes altered to fit, as I am always between sizes"
. In a Guardian interview she also commented,
"I am 5ft 7in and I've longish legs, so I'll usually wear a short skirt"
.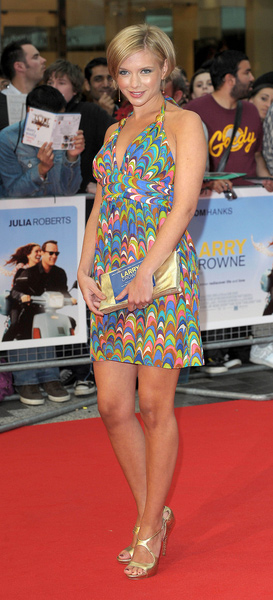 Photo by PRPhotos.com
You May Be Interested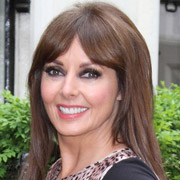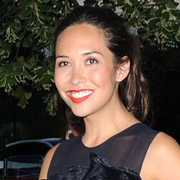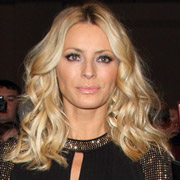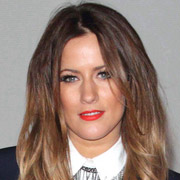 Add a Comment
32 comments
Average Guess (19 Votes)
5ft 7in (170.2cm)
Miss Sandy Cowell
said on 9/Oct/21
I was most upset to read on my phone that Rachel's huge and beloved pet cat, Beasty, has sadly passed away.
Rachel broke the news to her fans about her rescue cat's demise, and a fan of hers thoughtfully left the message that one of life's tragedies is the difference in life spans between pets and their owners. I can never recall Rachel NOT having her big Beasty, and Countdown viewers were treated to some lovely pictures of a laughing Rachel holding her fluffy moggie, and yes, the cat was indeed a remarkable size.
Rachel and Pasha are expecting their second child any day now. Wishing the beautiful lady a safe and trouble-free birth and all the best to her and her family. I hope she has many treasured memories of life with Beasty.
RIP Beasty 🕯️....💐🐈🤗👶👶....XXX
Miss Sandy Cowell
said on 11/Sep/21
@ Arch Stanton - Yes, Arch, I do like playing Scrabble. I had a very good teacher, (over 30 years ago) and we'd be playing until 2 in the morning oftentimes enough. He was 6ft2 and coveted by loads of women, but I kept him as my Scrabble mate as I had a boyfriend.
He always knew when I was preparing to put a rude word on the board because I'd start giggling. One time, I said, "Oh no - I can't stick that on the board!"
He replied, "Why not? You put everything else on!"
I haven't played regularly for over 20 years. I didn't keep a record of the scores, even though I'd be the one to count them up and write them down. I wouldn't mind some more practice one day. 😁👌
Enjoy your weekend, Arch! XXX
Rachel gets 5ft7, but looks taller.
Arch Stanton
said on 7/Sep/21
You often get crap letters though so puts the overall score right down. My average is probably around 350, better than average but would get my arse kicked by Asian whiz kids haha!
Arch Stanton
said on 7/Sep/21
I haven't seen much of Countdown recently as I get a bit bored of it! Rachel can give the impression of a decent 5 ft 8 on screen in heels and posture!
Are you any good at Scrabble Sandy? My record is currently 521, but I don't play that often. The average score for the master players is around 400-420 I think, though their highest scores are often 700 even 800 range. 521 would be a good score even by the world ranked standards for a game, I had two bingos in one game but I would need to know tens of thousands more words and play more regularly to get up to a standard I think I'm capable of! The average player gets 200-250 range I think.
Nik Ashton
said on 4/Jun/21
🎈🧸🎂 Many congratulations to Rachel and Pasha, who are expecting another child! 🎂🧸🎈
@ Sandy Cowell - I too offer my congratulations to Rachel and Pasha, many thanks for telling me they are expecting their second child!
On some sites Pasha Kovalev is listed as 5'6" and he is also listed online as 5'11", it is very likely that he is 5'9" - 5'10" though! Rachel can be at least as tall as Pasha when she is in her heels! 👌
Miss Sandy Cowell
said on 4/Jun/21
🎊🎈👶 Many congratulations to Rachel Riley and husband Pasha, who are expecting their second child! 👶🎈🎊
Five foot seven. 🌹👱‍♀️💐🍼🐻
Miss Sandy Cowell
said on 3/Mar/21
It came out at the end of today's Countdown that Rachel's first pets were a pair of hamsters called Fizzy and Tango! 🍊😋🧡
After hearing that I had an orange craving, but I ate my last one before I went out. Baaaaah! 🐑
Rachel gets her usual 5ft7. 👱‍♀️
Miss Sandy Cowell
said on 15/Feb/21
What a pleasant surprise to see Rachel's husband, dancer Pasha Kovalev, appearing in dictionary corner with Susie Dent this week.
When I heard Nick Hewer say "Over to you, Pasha..." for the inevitable bit of chat each guest gives daily, I heard Rachel giggle in a lovely-dovey way and realised it had to be her beau!
I found his height to be 178cm, so 8cm taller than his wife. 👩‍❤️‍💋‍👨
Miss Sandy Cowell
said on 11/Jan/21
💐💝🎂🎊 Happy Birthday Rachel 🎊🎂💝💐
Congratulations to mathematician Rachel Riley, who celebrates her 35th Birthday today! Have a lovely day, Rachel!
5ft7. 👱‍♀️👏 XXX
💐💝🎂🎊💐💝🎂🎊💐💝🎂🎊💐💝🎂🎊
Miss Sandy Cowell
said on 8/Jan/21
We have Dr Phil Hammond on 'Countdown' this week, which is always interesting. He was talking about 'robot assisted surgery' being only round the corner, and had Nick squirming when he embraced the subject of certain sensitive male operations carried out by a piece of machinery!
However, Rachel had her turn for the possibility of embarrassment, when the next three letters picked were P-M-T. Mind you, I've seen that one before - and much, much worse! For Rachel, it's all in a day's work. 😁👍
5ft7. 💐
Miss Sandy Cowell
said on 14/Oct/20
Rachel got today's Countdown Conundrum whereas the two contestants were foxed. Well done Rachel! 👏
@ Nik - That's good, sound advice you offer there. 👌😄
5ft7 👱‍♀️💐
Nik
said on 16/Sep/20
@ Sandy Cowell - You are so right, people get out what they put in. Of course it is important that every person consults their doctor before undertaking an exercise regime (and changes to an exercise regime) and the most important thing is health and doing the right exercise to boost health but on the other hand not exercising too much for your own good, doing all this is one of the most worthwhile things a person can do. It's so important to do your best at everything, stay safe, and be sensible too, it is also important to take satisfaction out of doing your best and to get pleasure out of this and not expect too much. Taking pride from your efforts and achieving a little something in a safe manner are values that should be preached by all, these aims are far more important than quantity and anything else for that matter.
Rachel says 5'7", Rob says 5'7", you say 5'7", I say 5'7", and the average guess is 5'7" (18 votes!)!
Miss Sandy Cowell
said on 11/Jul/20
@ Nik - Having a great figure, as Rachel does, rarely just 'happens'; it has to be strived for. It helps if a lady is taller, but regardless of height, the harder a woman, or a man for that matter, works at keeping fit and slim, or fit and muscular, as the choice may be for a fellow, the better the results!
Rachel gets 5ft7, but looks a comfortable inch more.
👱‍♀️💐🐈....🧠=🅰️1️⃣⭐
Nik Ashton
said on 8/Jul/20
🗣 "5 7"!
The average guess is 5'7" (18 votes!) and RP and RR think that she is 5'7" 2, it is very realistic that this is what Rachel measures!
She has a very good figure, ha ha!
Arch Stanton
said on 4/Jul/20
I caught an episode of Countdown yesterday, a replay from around 2013 and I have to say she really gave the impression of a tall woman, looking at her I would have thought 5 ft8-5 ft 9 without heels, not only quite long legs but her arms and shoulders look like those of a tall, athletic woman but there you go. Yeah some of the number calculations she gets are insane. If I learned my 66 times table and all that for every number below 110 I could be good at it, but it's her ability to visualize number sequences and see how they can be substracted after timesing together etc which shows real talent at numbers.
Miss Sandy Cowell
said on 10/Jun/20
Ah! Rachel took part in her 1,000th Countdown today! That's a great many shows, and an inspirational quantity of mathematical conundrums! 😯➕➗➖
Well done to the wonderful and beautiful Rachel! The icing on the cake was that the young lady was presented with a gorgeous bouquet of flowers by Manchester United's footballer Ryan Giggs. 👏👏👏
💐⚽👱‍♀️👍🏆🍰😋
Rachel gets her usual five foot seven, but could easily pass for five foot eight.
Miss Sandy Cowell
said on 12/May/20
Poor Rachel has been suffering from a sore throat all week, but she still comes into work and is as cheerful and as charming as ever.
Her job on Countdown is hardly a slot that anyone can fill, let's face it. She's a real genius whizz kid (not so much a kid, of course!), and she is as pretty as she is clever, and that's saying something!
I hope her throat feels better very soon. 💐XX🌹👱‍♀️🥛🍊
5ft7 😀👍
Sandy A Cowell
said on 14/Apr/20
Hasn't Rachel snapped back into excellent shape in double quick time?
WELL DONE RACHEL! 👏👏👏👏👏
Five foot seven. 😁👍👩🏼
Miss Sandy Cowell
said on 7/Feb/20
👶 Congratulations to Rachel Riley and Pasha on the birth of their daughter, Maven, who arrived into this world weighing in at 7 pounds 4 ounces. 👶
Rachel gets 5ft7. 😁👍🎉
Miss Sandy Cowell
said on 11/Jan/20
🎂🎉🎈 Happy Birthday Rachel! 🎈🎉🎂
Wishing the lovely Rachel Riley a splendid 34th Birthday today! XXX
Wouldn't it be amazing if Rachel had her baby today? 👶
Rachel can have a Birthday guess of five foot seven. 😁👌
💐💝🎂🎉💐💝🎂🎉💐💝🎂🎉💐💝🎂🎉
Miss Sandy Cowell
said on 21/Dec/19
Two or three nights ago, I dreamt about Rachel Riley!
She had had her baby, which was a boy, and she'd cut her hair into a short, pale-pink crop, and it looked gorgeous, but then, Rachel has the sort of angelic face that could withstand any hairstyle, even a very short one.
We chatted about babies, maths and what her plans were for her little son in the future, education-wise.
Whether she has a little boy or a little girl, one thing's an absolute certainty: the child will be blessed with brains and beauty in abundance!
Yesterday saw the final of this year's Countdown Champion of Champions championships, and the cup was awarded to James Haughton. We got a rare glimpse of seeing Rachel, Susie Dent and Nick Hewer all standing up as the trophy was presented. Nick looked considerably shorter than the ladies - because they sported high-heeled shoes!
I give Rachel 5ft7 in her stockinged feet.
👱‍♀️+👩+🧓 = A winning combination! 🏆
Miss Sandy Cowell
said on 21/Nov/19
Rachel was wearing a dark blue dress a couple of days back decorated with large pink flowers. I have one made from identical material, but unfortunately I don't have a baby bump to sport!
Anyway, congratulations to the lovely Rachel who will soon be a Mummy. What a waste it would be if she hadn't had any little ones with a brain and beauty like hers!
5ft7. 💐👱‍♀️👶
Miss Sandy Cowell
said on 2/Sep/19
Rachel was the only person today to get the Countdown Conundrum. It was 'mismanage'. I should have got that - I'm an expert! 😁😉👍
5ft7.
Nik Ashton
said on 24/May/19
@ Sandy Cowell - I know, the record-breaking boy is like a steamroller in the way he is heading towards a series win! There ain't much chance of beating a human calculator who has swallowed a dictionary, it's good to have a sense of humour if you happen to have to face him after being lucky (🍀!) enough to be granted an appearance on the show! This lad really is a 🧠 📦! He could have said "I'll make it easy and say nowt" as well as saying "I'll make it easy and say nought"! It would be a lot easier for his contestants if he said "four" or "five" a lot instead of the usual "eight" or "nine"! It would be a lot easier for his contestants if he stopped hitting the 🎯 so much in the numbers games! He has said "five" or "six" once or twice in the words rounds but guess what? In those rounds there just happened to be no words under the 🌞 longer than the ones he came out with!
It's interesting that Rachel does come across as being taller than her 5'7", I think it is unlikely that she is over 5'7" though because if she was she would claim to be above 5'7", and she doesn't! I've never seen enough to suggest that she is any taller than her claim!
Yes Rachel is in good shape, she has a good figure and she is truly good with figures! 😂😂😂😂😂😂!
Rachel can have a green apple (🍏!) and 5'7"!
The average vote is 5'7" after 13 votes! The average vote = Rob's vote = Rachel's claim! Isn't that grand?
Miss Sandy Cowell
said on 22/May/19
I watched Friday's Countdown this morning, and there's a young fellow on there who has been getting record-breaking scores. What got to me was the good sense of humour of the other contestant. He knew he wouldn't beat the boy, but was so very humorous about it! I took more to him than I did the brain box. At one point, he said "I'll make it easy and say nought!"
Rachel still comes over as taller than her 5ft7, which goes to prove that if you're in excellent shape, that can apply to ANYONE!
🍩🍧🍰❎
🍏🍉🍓☑️
5ft7.
Miss Sandy Cowell
said on 15/Mar/19
⭐️ The same letter formation occurred one year on Rachel's Birthday: V?
Rachel retorted, "That's the last thing I want for my Birthday!"
Well, yeah, I'd far sooner have a slice of Birthday cake myself than suffer the result of too many bananas!
🎂😊👍
Miss Sandy Cowell
said on 14/Mar/19
Oh, you naughty, funny, cat-loving, clever and gorgeous girl! 🐈
This morning they repeated yesterday's 'Countdown', as they do, so if you miss it the day before, you can always catch up the following morning.
The show was nearly over and I think it was either the penultimate or the final letters game. The 9 letters started off with a 'V' and I'll leave it up to your fertile imaginations to guess the second letter! Let's just say it rhymes with 'C', 'P' and 'B'!
What what so hilarious was the unfortunate expression on her cherubic little face! It looked almost exactly like this: 😲
Rachel gets 5ft7.
Nik
said on 28/May/18
I have added a 6th comment on Natalie Gumede's page and now I will do the same on Rachel Riley's page! I can certainly see Rachel being 5'7" and although it is possible that she falls slightly short of this mark I will offer her her listed height!
Sandy Cowell
said on 5/Nov/16
It didn't take me long at all to take to this girl!
When Carol Vorderman left 'Countdown', I wonder how many people thought she'd she'd be irreplaceable... probably quite a few!
However, Rachel came along and proved that she wasn't! Not only can she solve the numbers games when the contestants get stuck, she is funny, charming, very pretty AND she's a cat lover!
She more than made up for Carol!
I guessed her height to be 5ft8 when I first saw her, as she's always elegant and carries her clothes off as well as any model!

Editor Rob
I think if anybody watched Countdown for the first time they might guess her near 5ft 8, she has the kind or proportions that can make her seem taller than she really is.
Pecopar
said on 2/May/16
The only reason I watched an episode of Countdown one time was because I caught a glimpse of this women and she was a knockout. With heels on that show she looked very tall in fact, I am surprised she is only five-seven.
Small dude :(
said on 2/Apr/14
yeah she looks tall on Countdown although she does always wear heals. Maybe not 5'7 barefoot?
Shelly
said on 8/Nov/11
I've meet rachel a couple of times on photo shoots, she's a very nice and pretty girl.