Tess Daly's Height
5ft 8 ½ (174 cm)
British TV presenter best known as a host of Strictly Come Dancing. She mentioned in The Sun,
"Vernon is 6ft 4in and I'm over 5ft 8in"
. She also mentioned her height specifically in 2015's Daily Mail, saying that
"I never weigh myself and I'm a size 10/12 - I'm 5ft 8 1/2."

Photos by PR Photos
You May Be Interested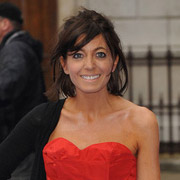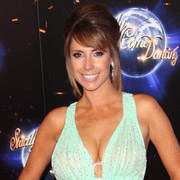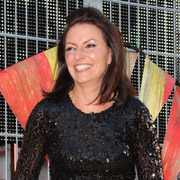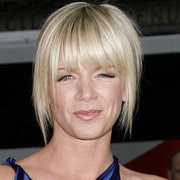 Add a Comment
22 comments
Average Guess (14 Votes)
5ft 8.84in (174.9cm)
David Tang
said on 11/Aug/21
5'9
Nik
said on 26/Mar/19
I find it very interesting that she said "Vernon is 6ft 4in and I'm over 5ft 8in"! It's good that she is so honest with her claims!
Nik
said on 11/Nov/18
She is very honest!
Sandy Cowell
said on 8/Sep/18
I've just come across an interview in 'You' magazine, which comes free with the newspaper The Mail on Sunday. In it, she talks about the tall height of her 14-year-old daughter, whose father is 6ft4 TV presenter Vernon Kay. Being at least 5ft8.5 herself, I think their daughter is destined to be very tall indeed!
5ft8.75 for Tess.
FRED
said on 5/Jan/18
In magazine and newspaper articles Tess's height has always been stated as 5ft9. I spotted that in the first few series of Strictly, so not to tower over the dancers when interviewing them, Tess would sometimes stand there with no shoes on, particularly if she had a longer dress on.
P wilson
said on 17/Nov/17
Why don't you put hights in ft an inches

Editor Rob
all heights are listed both in feet/inches and cm, it's right at the top and on every category type page.

5ft 8.5in
jinny90
said on 21/Jul/17
I find it difficult to believe she is only 5'8'.5". When you think that Abbey Clancy and Sophie Ellis Bextor who claim to be 5'9 and are supposedly taller than Tess and they in fact don't look as tall . Tess has longer legs than Abbey and Sophie and a more towering presence but is shorter. Something doesn't add up.
Ned Schneebly
said on 9/Feb/17
Rob, this broad gives the impression of being around six foot !

Editor Rob
she's over an inch shorter than Zoe Ball I would have said.
BilboBaggins
said on 10/Nov/16
I've always thought she was about 5'9" (not that 5' 8.5" is that far short of it!). She's taller than almost EVERYONE on TV.
REDO
said on 13/Jul/15
I think she is downgrading her height . I think she is at least 5'9. She looks
noticeably taller than Abbey Clancy and Sophie Ellis Bextor in this photo. I believe there about 5'8 and not their 5'9 listed claim.
Click Here
littlesue
said on 19/May/15
In the Daily Mail today she says she is 5ft 8.5.

Editor Rob
yeah I saw that, been forced to get daily mail this week for free Lego Toys ;)
germs
said on 13/Jan/15
Her height is a strange one . On strictly come dancing
WITH 5'10 Zoe Ball she looked 2 inches shorter than Zoe Ball with Tess having a heel advantage.
angeleyes
said on 1/Dec/12
She always wears heels so looks taller. 5'9'' is correct I guess.
M
said on 12/Nov/12
I think she's even taller, she is significantly taller than most of the men on Strictly!
Copnovelist195
said on 9/Nov/12
I can well believe she's 5ft9. She has a great figure too.
Schnouzer Breath
said on 1/Feb/08
no problem mate, keep up the good work.
glenn
said on 23/Jan/08
thanks for backing me schnouzer breath.
Schnouzer Breath
said on 23/Jan/08
Spot-on, was listed in 70's as 5-11 in official band bio. One of the all time greatest bands, inspired by the Ramones FWIW
Anthony
said on 21/Jan/08
Ah, thanks for clearing that up.
glenn
said on 20/Jan/08
no.casuals.5-11.he has more advantage,im more in gutter.
Anthony
said on 20/Jan/08
He looks like he could be 6'1 staight up. Was he in boots?
nate
said on 20/Jan/08
Jonesy looks def 5'11 in this photo. great pic. love the clash!