Zoe Ball's Height
5ft 10 (177.8 cm)
British TV Presenter. Sometimes in the 90's she got described as 6ft although Zoe herself in 2011's Daily Mail said:
"I'm tall - 5ft 10in - and a size 12"
.
Claudia started the trend for wearing amazingly high heels on It Takes Two [Strictly's sister show, which Zoe presents] and I'm now obsessed. I'm 5ft 10in, so I tower above most of the dancers; if I stand next to Janette, it's hysterical - she looks like a doll and I look like a drag queen.
- Evening Standard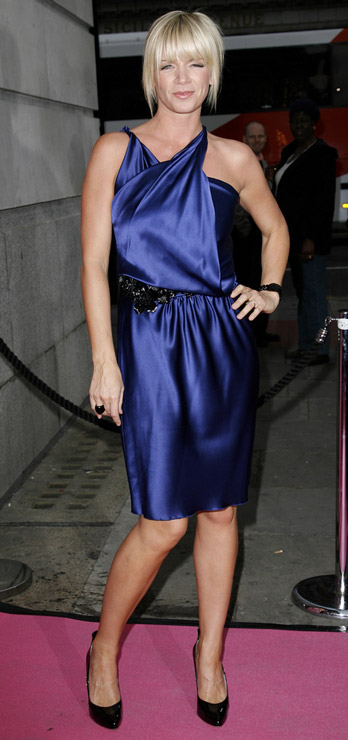 Photos by PR Photos
You May Be Interested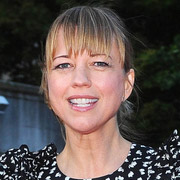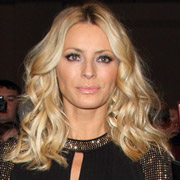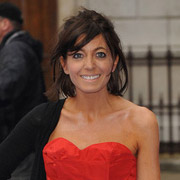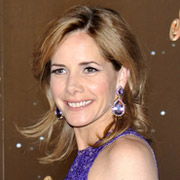 Add a Comment
25 comments
Average Guess (10 Votes)
5ft 10.3in (178.6cm)
Nik Ashton
said on 2/May/19
She's very honest!
Rampage(-_-_-)Clover
said on 10/Oct/17
Had no idea she was this tall!
Sandy Cowell
said on 10/Feb/17
Goodness! I thought Zoe was 5ft9 and that was tall enough!
I don't recall her Dad Johnny being at all tall! Tall he was not! Was he tall? Not bloody likely!
I guess Zoe must get her height from her mother!
BilboBaggins
said on 10/Nov/16
I would have said she's closer to being 5'11". From all my years of watching her on TV, she always looked like a giant next to all the other celebrities and her co-presenters - even when she was just wearing runners/sneakers (which was most of the time when she used to co-present 'Live&Kicking' in the '90s).
Flint
said on 15/Oct/16
I wonder how tall her mum was. Her dad didn't look tall when he was on TV.

Editor Rob
last thing I seen Johnny Ball in was an episode of Bargain Hunt, I'd have said he could have been a bit more than average.
Arch Stanton
said on 18/Mar/16
See, even women think Denise Van Outen is 5 ft 10! I could have sworn she was 5'9 or 5'10!!
David
said on 2/Dec/14
hmmmm Sara Cox i used to fancy her like mad!!As for Zoe Ball if she even said she's 5ft 10 then obviously that's what she is.
jaKE81
said on 28/Nov/14
Her buddy sara cox is as tall as her. Rob when are going to add Sara Cox to the site?

Editor Rob
I could add her now!
littlesue
said on 15/Nov/14
She looks a good two inches taller than Tess Daley on Strictly so maybe Tess 5ft 8.5 and Zoe 5ft 10.5
tucky
said on 11/Dec/13
She is gorgeous but two inch smaller than me x
desk light
said on 3/May/11
people who like woman to be small or short have insecurity issues.This goes for men and women
Parker
said on 4/Mar/09
Niall - Errol Flynn was 6'2...I think you must be confusing him with someone else.
Niall
said on 4/Mar/09
Leading ladies who acted alongside Errol Flynn had trenches dug for them so when they walked beside him they wouldn't tower over him! Many current leading men are short eg Tom Cruise Robert Downey jr. Height matters for things like sports, but I don't see why it matters for someone being a celebrity or for their personal life. Its only an issue for a man if they feel threatened and insecure in their own masculinity.
Bensons minor
said on 6/Feb/09
I always remember seeing her interview Martin Clunes, she was quite a bit shorter than him.
5FT11 GIRL
said on 29/Dec/08
My mum has worked with her on a tv show, and my mum is 5"9 wearing 3 inch heels she said Zoe was the same height as her
Jane
said on 3/Sep/08
Zoe Ball was in a lift with me once and i asked her 'im 5ft11 and im standing next to you feeling short, your about 7 inches taller then me, how tall are you?' Zoe replied 'ive got abit of a heel on these which makes me look taller'. Firstly she only had like a 2 inch heel and when i said it to her she started crouching. I swear shes one of the tallest girls i have ever seen. She got to be a minimum 6ft4
Mikey
said on 11/Aug/08
On one website it quotes her from Strictly come dancing "Poor Ian has to lift me which isn't easy as I weigh 11 stone"
She doesn't look all that heavy...
vegetable man
said on 11/Jan/08
She's from the same town as me, I've walked past her several times. She's definitely taller than 5'10. At least 5'11. I rarely see women as tall as her.
Sarah
said on 11/Jun/07
I think she looks great but I do believe she is taller than 5"10. I know she wore heels in Grease is the word but she was still taller than all the men yet if she was 5"10 in heels surely she would have only reached 6"1 or 2
Claire
said on 9/Jun/07
I think its great that she is tall and on tv , it makes the rest of us feel better. Im almost 5ft 9 and im almost 15 and find it really difficult being taller than everyone else around me. So i think she is sort of an inspiration && On top of that she STILL wears heals lol which i dont dare do!
Alex
said on 6/May/07
She is certainly tall for a woman, but she is rather masculine in appearance and attitude.
Cathy (below) stated she is gorgeous but heterosexual men prefer more feminine ladies in general.
Cathy
said on 9/Nov/06
I'm 5'10" and when I was in my teens no-one was that height, but now it is no big deal, loads of girls are that height. I love Zoe Ball though. I thought Denise Van Outen was very like her and tall, but Denise is only 5'6". She'll just have to do with being drop dead gorgeous ;)
Dakota
said on 15/Dec/05
i think it is geat that she is tha tall im only 2inches shorter and i am 13 i want to be an actress so it is great to see women tall!!!!
CelebHeights Editor
said on 4/Dec/05

Other tv presenter Sarah Cox,
"At my lowest I was seven and a half stone and I'm 5ft 9ins"
.
Anonymous
said on 27/Nov/05
i'm writing to say wow i dont believe how tall zoe ball is i no her from strictly come dancing
omg i dont believe how tall she is omg lol