Kym Marsh's Height
5ft 4 (162.6 cm)
British Singer, formerly of Reality Band Hear'say and actress in Coronation Street. She said in Hello,
"When I was in Hear'Say I did a lot of comfort eating and we didn't get a lot of exercise. I was a size 12, which isn't enormous but I'm 5ft 4in and my normal size is between [uk] eight and ten"
. On twitter she also said
"I'm 5ft 4"
.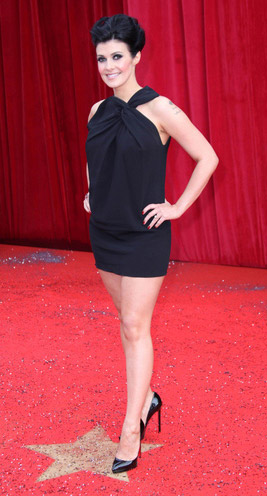 Photos by PR Photos
You May Be Interested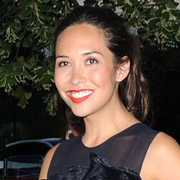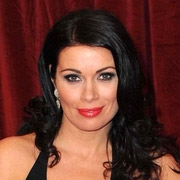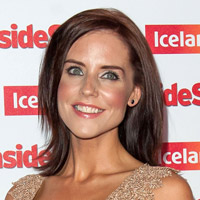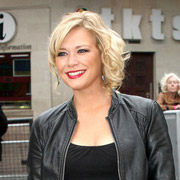 Add a Comment
15 comments
Average Guess (12 Votes)
5ft 4.1in (162.8cm)
Nik
said on 17/Sep/19
H-O-N-E-S-T!
Nik
said on 5/Sep/19
She's very honest!
Miss Sandy Cowell
said on 23/Jun/19
Sometimes love is so blind, as has clearly been demonstrated by Kym's Michelle this week.
Already angry with her boyfriend Robert's sudden vamoosing, played by Tristan Gemmill, who's at least 5ft11.25/5, and has recently made another woman pregnant while the two were apart on a break, and is now at the hospital with his baby's mother, Michelle accepts his 🐃💩 story about planning an unexpected honeymoon upon his arrival back!
More fool her! She will NEVER play second fiddle to another woman's baby, and find out she WILL! This is a Soap, after all....
5ft4, but can often look taller.
Miss Sandy Cowell
said on 13/Jun/19
💐👩🎂🎁 Happy Birthday Kym! 🎁🎂👩💐
Here's wishing one of the prettiest Soap Starlets a beautiful Birthday. Enjoy your day with your family and friends. You look SO good and over a decade younger! 😁🍻😊👍
5ft4.
👩💝🕯️💝🕯️💝🕯️💝🕯️💝🕯️💝🕯️💝🕯️👩
Nik
said on 11/Apr/19
It's interesting that the average vote is 5'4.11" after 11 votes!
Sandy Cowell
said on 14/Oct/18
Her heroic display this week, showing what a mother will do to protect her kids, was highly moving. Her two sons are both grown up and tower over her, yet she put herself in enormous danger by going to visit that evil Ronan who is hell bent on revenge for the drug death of his son. He is blaming the woman's whole family.
When she walked towards his car, saying, "You have to go through me first!" it showed how strong a mother/child bond is. 😿 I found it very emotional to watch.
Brave Kym gets her usual 5ft4, but she could pass for taller.
Sandy Cowell
said on 13/Jul/18
I prefer the way Kym wears her hair today, long lengths of the most amazing Autumn hues, even if it does make her look smaller!
Kym can have 5ft4.
Heidi
said on 9/Dec/17
She is taller than me
Sandy Cowell
said on 12/Jan/17
Last night, this 5ft4 bundle had so many in tears, including me. She had a stillborn baby on 'Coronation Street' and you could tell from her performance that she had been through it herself in real life.
This morning, she is on TV talking about it and helping others by doing a phone-in.
What a sincere way of bringing to our attention this terrible experience.
Sandy Cowell
said on 16/Dec/16
This girl is another actress from 'Coronation Street' who always looks her best! Again, I thought she was a bit taller - 5ft5.5 would have been my initial guess.
It just goes to show that carrying yourself confidently and knowing you've made the most of yourself on the style front, can work in your favour!
I like that she makes the most of her dark hair. It's always in great condition and looked great when she had some red worked into her hair colour earlier this year!
I saw Kym on 'Big Star's Little Star' with her small daughter! She was instantly likeable and couldn't stop laughing at her daughter's fondness for the art of breaking wind! She had me in stitches!
Editor Rob: yes Sandy, I think Kym has a look that seemed more than 5ft 4, maybe it is her proportions that just give off a bit of a taller impression.
CD
said on 6/Sep/15
Yes, I'd say she frequently wears 4-inch heels. Recently on Corrie she seemed significantly taller than Alison King when the latter was barefoot in one scene. Possibly Alison is a weak 5ft 4 and Kym might even be around 5ft4.5.
Arch Stanton
said on 6/Aug/15
Now she's a women who can seem like she's tallish for some reason. I think she wears massive heels at times. I'd thought she was about 5 ft 7!
Shaun
said on 22/Apr/11
Rob how tall to you think Jack Ryder is? I'd estimate 5'8" ish.
[Editor Rob: I walked by him about 3-4 few years ago, but can't really say apart from he didn't seem much shorter than me]
Rachel
said on 31/Dec/10
i think a she is beautiful and 8-10 is smaller than i thought she was but size 12 is fine as well beatiful and curvy and for her height i would of said she was less that 5ft 4
Susie
said on 1/Apr/07
You have Myleene Klass listed as 5'4.5. She is definately more than half an inch taller than Marsh. Marsh looks more along the lines of 5'2''