Christopher Greener's Height
7ft 6 ¼ (229.2 cm)
English, former actor, basketball player and once Britain's tallest man. In Norris McWhirter Guinness book, he mentioned Chris as being "7ft 6¼in 229cm tall", with a 1974 description of "7ft 5½in 226.6cm tall".
You May Be Interested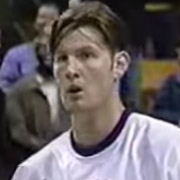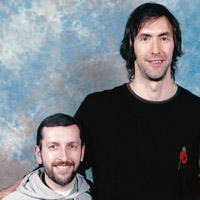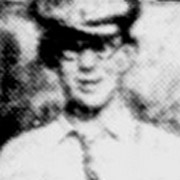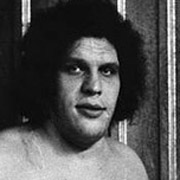 Add a Comment
22 comments
Average Guess (32 Votes)
7ft 6.1in (228.9cm)
Daycringeothon
said on 4/Apr/21
In history a lot of 7'6" tall guys have claimed 8 foot or more. The average onlooker would think a guy that height is upwards of 8 feet. Your more height obsessed folks would have a better estimate maybe guessing within 2 inches over their real height. Chris Greener wasn't really skinny at least not with his disproportionately dense bones and organs.
secondrowback
said on 24/Mar/21
I met Chris at an event about 15 years ago. Up to that point the tallest person I had seen was about 7 feet tall. Chris was so tall I was unable to gauge his height. I knew he was 7'6+ but if I had not known and was told he was 8ft I could have believed it. Scarily tall. Pity I never got a photo for comparison but I felt that I was about as high as his chest. I'm 6'3 and it was unsettling seeing somebody this tall. I guess his height placed many obstacles but he always appeared jovial and humourous.
Miss Sandy Cowell
said on 2/Nov/20
I've only this minute found out that Christopher Greener starred in 'The Elephant Man'. He's cast, quite simply, as 'Giant', which is fair enough!
When I first saw this film, little did I know that I'd one day regularly bump into the tall guy. 😯
7ft6.25 😄👍
RIP Christopher Greener.🕯️ XX
21/11/1943 - 11/2/2015
Miss Sandy Cowell
said on 25/Feb/20
I knew a guy who lived in Hayes, Kent, at the same time as Christopher Greener. He told me he used to drive a mini, and would watch in fascination as Chris would 'fold himself' into the driving seat!
I thought of this because they keep showing clips of John Cleese on TV beating his mini with the branch of a tree in an episode of 'Fawlty Towers' because it wouldn't start up - so funny! That a man of John's height drove a mini was astounding enough, but Christopher Greener....!
7ft6.25. 🚗😄👍
Daycringeothon
said on 19/Aug/19
Like other true giants: Neil Fingleton, Paul Sturgess. Chris Greener probably shrunk a fair bit too. Taking into account when he was younger and healthier he could lose a minimum of (4-5cm) appx. 2" standing straight over 18 hours.
Miss Sandy Cowell
said on 12/May/19
The other morning I opened up a packet of grapes. Some of them were truly enormous, the biggest grapes I've ever seen. I said that they've got to be the Christopher Greeners and the Robert Wadlows of the grape world! 🍇
Having seen Christopher regularly when he lived in Hayes, Kent, it's amazing to think that in Robert, there lived a man well in access of a foot taller than Chris! Isn't nature incredible?
Mr Greener can have 7ft6.25. 😁👍
Daycringeothon
said on 12/Feb/19
Jason said on 18/Apr/17
Rob, many thanks for your reply. Yes it is an odd one. Although I don't have a link to it I have it on an old vhs tape and can confirm 100% that a measurement of 7'4.25" was taken in the evening in 1999 in front of Ian Wright and his studio audience. Try googling it. I was shocked when the guy turned round and says that's makes an average of 7'6.25" honestly never understood it to this day.
The guy saying the old measurement must have not been in the studio the whole time lol. Assuming Greener was 7'5 3/4" during the first required day measurement (off camera). Then 7'5 4/10" with the next. Yeah still only gives an average of 7'5" and a millimeter. I watched that Guinness Episode with Wright. It was just the one measurement taken in the studio or was it more? I remember 7'4 1/4" was said and Wright was measured at 5'10 1/4" but still insisted he was 6'0" tall.
Daycringeothon
said on 7/Feb/19
Interesting he was born in New Brighton, Merseyside. That was near another lesser known giant named Terence Keenan. Keenan was listed in the 1968 Guinness book in the list of men over 7'4" from more than 100 countries. Keenan lived a private life I think especially when he couldn't stand anymore due to a leg condition. He like Greener had Acromegly and grew to 7'6" (228cm). He also lived in the Merseyside area. He was born in 1942 a year before Greener although there is no known pictures of him. No date of his death.
Michael 5'10", 178 cm
said on 6/Dec/18
Chris had acromegaly, so no he didn't have Marfan's syndrome. He had acromegalic gigabits, I know this because of a documentary I watched with him and Neil Fingleton. R.I.P. both of them, even though Chris lived a pretty long life for a giant like him. He was 7'6 1/4", which probably makes him one of the tallest 100 people ever.
even
said on 20/Jul/17
7 foot 6 is your answer
MSJC
said on 22/Apr/17
Ah yes this guy was around for years!! Was always popping up on British TV and was always so polite in interviews. RIP Chris.
Nik
said on 19/Apr/17
He was a basketball player extraordinaire!
Jason
said on 18/Apr/17
Rob, many thanks for your reply. Yes it is an odd one. Although I don't have a link to it I have it on an old vhs tape and can confirm 100% that a measurement of 7'4.25" was taken in the evening in 1999 in front of Ian Wright and his studio audience. Try googling it. I was shocked when the guy turned round and says that's makes an average of 7'6.25" honestly never understood it to this day.

Editor Rob
I believe maybe the guy was sticking with the old measurement they had for Chris...at the time of the Ian Wright show, I would think he had shrunk a bit in height....but the idea of 4 inches shrinkage is too much.

Now we'll have our old friend big G saying he mismeasured and was 5ft 8.5 out of bed and only shrank 2 inches on really bad days...
Jason
said on 17/Apr/17
Hi Rob, Chris featured on an episode of Guiness World Records with Ian Wright presenting it in 1999 when he was 56 yrs old. He was measured barefoot in front of studio audience at 7'4.25" (evening). A guy from Guinness was there and says it was his final measurement of the day and that averaged 7'6.25" but I don't get how that could be unless his height out of bed was 7'8.25" which I find extremely hard to believe. Could he have just being saying it to resume his title of 'Britain's Tallest Man'? Also by 56 yrs it's more viable that his height would have dropped a bit by then and his average was probably closer to the 7'5" range. What's your opinion on this?

Editor Rob
the 7ft 6.25 has been in Guinness since 80's, but what you say about the measurement in 1999 doesn't make sense, 4 inches shrinkages is extreme.
Christian-196.8cm (6ft5.5)Noon
said on 16/Apr/17
He may have lost some height by 31 yrs old, that's probably why he was described as 7ft5.5 in 1974. Extremely tall people like him lose height at a younger and quicker rate than normal people.
Sandy Cowell
said on 16/Apr/17
Correction Time!
That should be Marfans syndome, not Larkin! Sorry 'bout that!
Rampage(-_-_-)Clover
said on 16/Apr/17
Rob, why did you choose this over 7ft5½?

Editor Rob
they seemingly were both done for the Guinness records, so it is quite probably he gained height and topped out at the 7ft 6 mark, before shrinking a bit.
Realist
said on 15/Apr/17
Looks that height and like 240 lbs real skinny maybe 220
Nik
said on 15/Apr/17
@Editor Rob @Sandy Cowell
He is a great addition to this website and deserves having a page on here because he was a great actor as well as being an international basketball player for Great Britain! He was also the tallest British born man for 40 consecutive years. Most sources on the internet quote him to be 7'6.25", he will also no doubt have been measured and his height will have been under a lot of scrutiny too, so I think that Rob's quote will probably be correct.

Editor Rob
the figures are from the Guinness Records, he did grow a bit more I believe from 70's to early 80's and I believe someone said on another program he was measured and had begun shrinking in height.
Sandy Cowell
said on 15/Apr/17
@ Rob - Ah, bless you for that!
Many thanks!
Christopher used to live a couple of miles from me, in Hayes, Kent. At the age of 16, I chose Hayes as the little town I'd walk through in order to do my shopping and have a 3 mile walk into the bargain, which I found bracing, as the scenery is pleasant there and it isn't as crowded as many other places! Little did I know that in a few short years, I'd get to bump into the tallest man in Britain, whose picture I'd seen in the Guinness Book of Records!
Chris was so tall that if I'd spoken to him, and I'm serious now, I think I'd have had to raise my voice in order for him to hear me! His hands and feet were, of course, accordingly huge! He must surely have had to have all his clothes specially made, which must have been a part time job in itself for the man, and one which I doubt whether standard size people, be they 4ft11 or 6ft5, would be able to relate to, as there are always children's clothes for the short and, though a mite more inconvenient, the 'Tall and Mighty'-style shops and 'Long Tall Sally'-style shops for the tall. Clothes are such a basic necessity! Can you imagine having to have them all made-to-measure because of your height, the way you were made? I know from someone who also lived in Hayes, that Christopher's Mum was only about 5ft3, so I am wondering if Chris had Larkin syndrome.
When it comes to guessing his height, I don't think I'd be able to unless I'd stared at him, comparing him to the height of buses and the likes, and that would have been rude! I was determined to end up on 'nodding terms' with the big man after I'd followed him round a shop with an almost-empty shopping basket the very first time I saw him! I'm glad to say that I did, and seeing him became fairly commonplace, but it was always a joy! I'd like to think he was a distant friend of mine.
Christopher gets 7ft.6.25 from me. I wish he was still alive to see that he's held in high regard and has made it onto celebheights!
Aaron Zamora
said on 15/Apr/17
How tall do you believe the man beside him is, rob?

Editor Rob
it says in the mouseover the guy was 5ft 4.
Arch Stanton
said on 15/Apr/17
Amazed that he ever managed to play basketball, always looked very clumsy and unathletic unlike Fingleton.

Editor Rob
when you are seven and a half foot tall, you don't need to jump to score close range, nor jump much to block ;)

Imagine Wadlow playing basketball...