Neil Fingleton's Height
7ft 7 ½ (232.4 cm)
Neil Fingleton was Britain's tallest man and an actor best remembered for roles in 47 Ronin and as Mag the Mighty in a stand-out episode of Game of Thrones. His inseam is 42 inches. He was quoted on Guinness World Records saying "I am one of three siblings - my sister who is 6'3" is the eldest at 30, my brother is 6'8" who is 29 and I am 7'7" at 26...my mother is 6 foot and my father was also. My great grandfather was 6'8". I have always been taller than everyone since I can remember. My height really took off when I reached 11 and was touching 7 foot. By the time I was 16 I was 7'5" and stopping growing at 18 when I was 7'7.56""
You May Be Interested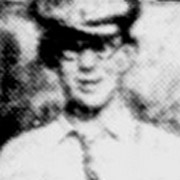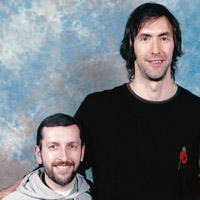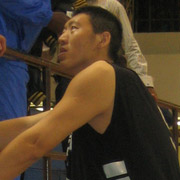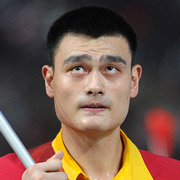 Add a Comment
71 comments
Average Guess (32 Votes)
7ft 7.08in (231.3cm)
Deep Purple
said on 12/Jan/20
@Slaventure
Shawn Bradley at 7'5.5"! is the most proportonally man in the history, Neil has very small head for his height at weak 7'7"
SLaventure
said on 5/Dec/19
Hey Rob, do you think Neil's height of 7'7.5" is the tallest a person can get to genetically without any growth abnormalities? I've never seen a person of his height look so normal.
In this picture if you didn't know about his immense height, you'd guess he was 6'3".
Click Here

Editor Rob

Certainly one of the most proportioned giant men

Arslan 6'10 210 CM
said on 6/Aug/19
True, besides he was measured at 232cm in shoes at one point as well
Alienx1995
said on 5/Aug/19
@ Arslan 6'10 210 CM, in the picture you posted, Neil in standing closer to the camera so it makes him seem a little taller.
Arslan 6'10 210 CM
said on 4/Aug/19
So I guess once could say barefoot at night Neil is 232-233 at least, in the morning he could very well be 235-236. Those shoes could be adding an inch or two, but I still am not certain why it appears he is almost 7'11, like basically 7'11 if you include his thin hair as well.
Daycringeothon
said on 31/Jul/19
Neil's lying down height was probably 7'9" 236cm-237cm. That explains his standing height at 238cm in shoes. Who knows the time of day the photo was taken. Probably an afternoon, late afternoon standing height. Guinness takes an average of three measurements.
Arslan 6'10 210 CM
said on 25/Jul/19
Click Here
The top of his head is almost touching the 240cm mark, and he is slanting in this pic. Of course, he in shoes, but damn Neil is one strong 7'7 guy!
Daycringeothon
said on 19/Jul/19
In one of the Docs on Neil Fingleton he says his father was just 5'10". I guess he meant with some shrinkage getting older. I would guess his father was a solid 6 foot at his peak. His mother definitely appears an even 6 foot tall in the documentary. I vaguely remember him saying to some people in the Show sitting down at a pub that he was 7'6". I guess Neil really didn't care saying an inch under his height.
viper
said on 30/Jun/19
With 6-0 and 6-1 parents I could see maybe growing to 7-0.
A 6-9 guy I grew up with his mom was 6-0
Alienx1995
said on 27/Jun/19
In the Britain's Tallest Men documentary, Neil gets measured at 7'7.56".
Click Here

Editor Rob
It's interesting seeing how they got that figure.

Room for a bit of error by putting a clipboard on his head like that.

Alienx1995
said on 27/Jun/19
Are you familiar with how Guinness measures people Mr.Rob? I've heard they measure 3 times a day and take the average.
Alienx95
said on 23/Jun/19
Mr.Rob, since people lose height throughout the day, could he have measured 7'8"-7'8.25" out of bed? Also I find it strange that his mom and dad was 6'0" and 6'1" respectively, yet he grew to 7'7.5".

Editor Rob
Depends on when he was measured, but you would definitely expect 1.5-2 inches of shrinkage at his height range.
Arslan 6'10 210 CM
said on 17/Jun/19
Rob do you think his heart problems may have to do with his lack of Gigantism?

Editor Rob
I'm not sure...I don't even know his parents heights.
ImAlexandros
said on 1/Jun/19
The Tallest British People
8' 1" Patrick Cotter O'Brien (1760-1806) Irish
7' 9" Or 7' 11" Jane Bunford (1895-1922) English
7' 9¼" Frederick Kempster (1847-1918) English
7' 9" John Middleton (1578-1623) English
7' 9" William Bradley (1787-1820) English
7' 9" Angus MacAskill (1825-1863) Scottish
7' 8½" Ted Evans (1924-1958) English
7' 8" George "Weean" Hamilton (????-????) Northern Irish
7' 8" Francis Sheridan (18??-1870) Irish
7' 7½" Neil Fingleton (1980-2017) English
7' 7¼" Paul Sturgess (1987-) English
7' 7" Charles Byrne (1761-1783) Northern Irish
7' 7" George Page (1844-1870) English
7' 7" Henry Dalglish (1926-1951) English
7' 6½" William Olding (1914-19??) English/Scottish
7' 6¼" Christopher Paul Greener (1943-2015) English
7' 6" William Evans (????-????) Welsh
7' 6" Henry Alexander Cooper (1853-1899) English
7' 5½" Anna Haining Swan (1846-1888) Scottish/Canadian
7' 4½" William George Auger (1881-1922) Welsh
7' 4¼" Rev Shaun Aisbitt (1962-) Irish
7' 4" Alan Bannister (1967-) English
7' 3½" Patrick Murphy (1834-1862) Northern Irish
7' 3" Cornelius Magrath (1736-1760) Irish
7' 3" Chris Lister (1988-) English
7' 2½" John Lebar (19??-) English
7' 1½" James Hugh Murphy Jr. (1842-1875) Irish
7' 1" Ian Stuart Whyte (1971-) Welsh
7' 1" Ross Sambridge (1979-) English
7' 0½" Peter William Mayhew (1944-2019) English
6' 8" Kristian Nairn (1975-) Northern Irish
6' 7½" Martin Austin Ruane (1946-1998) Irish/English
Junior Hernandez 1990
said on 25/Feb/19
1/4 taller than Paul Sturgess.
Michael 5'10", 178 cm
said on 7/Dec/18
Neil was 7'7.5" inches tall, he was one of the tallest natural giants in history.
Jrbowe42
said on 24/Jul/18
If he was measured by Guiness World Record at 7'7.56" why would his average height be lower. That measurement is probably more accurate. I'd say he's 7'7.5.
Guille
said on 6/Nov/17
Rob, could you add Ri Myung Hun? How tall do you think he is?
Junior
said on 21/Oct/17
Neil Fingleton head look a little short for his 7'7.5" frame must be around 10.5 inches long length. 7'1 Ian Whyte look to have a little under 11 inch head.
mrtguy
said on 1/Jun/17
Rob, you really think Jessica is 6'9'' seem more 6'7''??
Editor Rob: her own claim seems a bit much, but then would she be lying about it?

I suppose some very tall people might give a shoe height!

There was a link to a program about tall guys on here, and one tall guy got a shock when he wasn't as tall as he claimed....
Sandy Cowell
said on 24/Apr/17
@ Ian - What a sweet story! Children are so matter-of-fact, aren't they?
@ Sally - I'm really glad that I could help in some way!
Since that was written, Clayton has a new and responsible position, which is great! I do wish him well, and you and your other kids too!
Ian
said on 23/Apr/17
I live close to where Neil lived and saw him while out walking with my 3yr old daughter August 2016. He rode past on his bike, which was huge, and my daughter turned and said "Look Dada, a giant"
MSJC
said on 22/Apr/17
So sad to here of his death, still shocking now in many ways, just as he was starting to find his niche in life as an actor to. Britain's tallest man is now Paul Sturgess, will there be a page for him Rob?
Editor Rob: yeah, he's worth a page of course.
Tunman
said on 30/Mar/17
Sad that he died at only 36.When you think that Kiel managed to live to 75...the point is that Fingleton seemed quite healthy,but I guess heart problems are quite frequent once you're in the 7'+
I wonder how many persons were taller than him when he was alive?maybe somewhere between 5 and 9.
mrtguy
said on 20/Mar/17
Rob, it's very sad how someone like Pustina and now fingleton had to go through stuff like this just because of their size
oh and ANDRE
Editor Rob: always sad when anybody passes on.
Living life at the height he did, would have certainly been a big challenge.
Sally (5'11
said on 20/Mar/17
@ Sandy Cowell - Thanks for your responses. Your boyfriend sounds like a very interesting person. You are lucky to have each other. Thanks for addressing my primary concern regarding my son's possible potential to develop heart complications. I will stop worrying :)
Sally (5'11
said on 20/Mar/17
@Arch Stanton - Thanks for your response. You are correct about my son being the tallest guy in town. I do know of two guys who are approximately 6'6". Our town's population is only 4,500. U r right that I should give him a few years to "grow into his height and fill out a bit." His dad was also very thin and is now a normal weight.
Sandy Cowell
said on 4/Mar/17
@ Sally - I am so glad that my comment about your son Clayton has been of some help to you. This morning, I phoned my boyfriend and told him about you, and Clayton being 6ft8, and I mentioned the height of his parents (you!) and his other siblings.
He used to be a Sargent in the army and was responsible for the training and selecting of many young men. I said to him "how tall were the tallest of your boys?" He replied "I don't know! I didn't measure them!" So many lads passed through his care, and he reckons 6ft8 is still a normal height. Of course it is very tall, but he did vehemently maintain, (and he is wise and clever), that you have to be much taller, like 7ft7.5 Neil Fingleton, before you encounter the sort of problems associated with exceptional height, like heart problems. He also added that he knew a boy at his school who was 6ft4 at 11, and he grew to the dizzy heights of 6ft9! My boyfriend emphasized that that sort of height won't give rise to the heart problems you talked about in your original comment, adding "well over 7 foot and even then you can be healthy! He said "look at all the basketball players! They're healthy athletes and there are loads of them in America!" Then I said Clayton was one himself at one time and he added that you should be proud!
It is a good indication that Clayton has stopped growing as he still wears the same pants that you bought for him well over a year ago. Most kids are fully grown by 18 and far earlier! The skeleton continues maturing until approximately 25, with the facial bones and the bones in the hands, and probably feet, still stretching. I doubt if bone density alters though. The best you can do is feed your kids a balanced, calcium-rich diet, which you are doing. There used to exist weight charts which were used by 'Weight Watchers' in order to determine ideal weight, and for every year a youngster was under 25, one pound was subtracted! I don't know if they use that method now but I do know that age still comes into it with the newer BMI method.
The BMI is only an indication of good health. Athletes will weigh far more because of the high muscle content of their bodies and have lower fat supplies. The system gives some idea of ideal weight and size, but the best indication is how you look and feel.
You can purchase scales which measure absolutely everything - muscle content, bodily fluid content, the lot! I have such an item and it isn't even very expensive to buy! Mine cost me under £20!
I must add that my boyfriend is a good source of advice as he has seen a great deal of the world in his army days and otherwise! He's also a very private person, but if I can get anymore interesting things from him, I'll let you know!
Have a great weekend and enjoy your teenage children! Being worried and concerned is perfectly natural! 🙋
Sally (5'11
said on 3/Mar/17
@Sandy Cowell- Your thoughtful and thorough response is very much appreciated! In answer to your question, he has not had a recent growth spurt. He seems to have stopped growing approximately 1-1.5 years ago. He will b 18 on the 23rd of March. I really don't measure him regularly but his pants that I purchased in fall of 2015 still fit him. YAY! He wears size 32" waist 38" inseam Levi's. It is so hard to find clothes for him. As a young child, I noticed he was 5"-6" taller than his classmates with the exception of one child, who coincidentally has the same birthday. This boy seems to have been an early bloomer because my son is now approximately 7" taller than him. He is not as active as he used to be since he no longer plays basketball, but u r right in that he will have to eat a large amount of food to maintain his weight and even more to build more muscle mass that he will need in the military. The problem is, he has a normal appetite for a person who is 6'. He becomes irritated when I attempt to give him larger food portions, although he usually complies with my attempts to give him more food. I love him so much even when he is cranky...haha. Thank you for calculating his BMI at 19.3 and reassuring me that he is in the normal range. In a way, I wonder how accurate the BMI is for people of a very petite or very tall stature. I say this because somewhere I saw that this index does not account for the fact that taller people are not only taller but often have wider hips and shoulders than people of average height. This is probably not the case for my son though as he is small framed. I am hopeful that he has reached his full adult height. You mention the skeleton grows up until the age of 25. By that do u mean it continues to strengthen or does it actually grow? I have not noticed many people growing after age 18. Thank you again for your time and consideration. It is nice to meet a new friend. You have helped ease my concerns. I will mention my concern about his sleeping accommodations to his military recruiter. My son does not generally appreciate my interference, but he will when he gets to basic training. Thanks again, Sandy! By the way, my son's name is Clayton. My daughter, Caroline, is 16 and average sized at 5'6.5", and I have a son who just turned 14 who is 6'1". My apologies for not using the metric system. I know it is more scientific and accurate.
Arch Stanton
said on 2/Mar/17
@Sally. Yes it does seem to be quite common now. Pierce Brosnan's son looks about 6 ft 6 and extremely thin, has that Marfans look about him. 6'8 is extremely tall, tall enough to be the tallest in a town, but it happens. 5'11 and 6'4 parents are always going to produce a very tall son, but genetically there does seem to be something which exaggerates the trait. Roger Waters and Gene Simmons also have sons pushing 6'7 and were only moderately tall guys.
17-18 is a very vulnerable age, most guys are skinny at that age. I would give it a few years and let him "grow into" his height and fill out a bit.
Sandy Cowell
said on 1/Mar/17
@ Sally - Hello again! I have just worked your son's BMI out to be 19.3. Yes, it is very lean, but it is 'normal'!
Today's charts say that you should be between 18.5 - 24.9.
For a parent, having a child of 18.5 - 19.9 (approx). especially if the child is a boy, is going to make you fear he's too skinny, but he has years left of growing and maturing. The skeleton grows right up until one is 25. The bones in the face and hands are the last to be fully developed.
I do hope this is of some help to you. Obviously, if you continue to worry about your son, you will need the confirmation of a really good and competant doctor on the nutritional and weight front.
Sandy Cowell
said on 1/Mar/17
@ Sally, 5ft11 - I read your comment to Arch about your 17- year-old son, who is 6ft8 and 12st8.
Admittedly, it does sound very much on the slim side for a young boy of his height, but he is still growing and developing. He is the offspring of two families who clearly have 'the tall gene'! Has he just recently just shot up in height? Even if it has taken years to reach his 6ft8, he has a lot of height to fill out, but it is my guess that it's happened rather quickly. He will have to eat an enormous amount just to maintain himself, and we all know how, at nearly 18, they are constantly on the go! The fact is, he will have to eat even more than he's using to put on the required pounds.
He has been examined by doctors and found to be healthy. The lad has even been accepted into the Air Force, and I believe they are quite stringent, as my father was a member.
If that is what he wants to do, surely they should provide him with an adequate bed! The very thought that they'd expect him to squeeze himself into a bunk designed for someone 8+ inches smaller fills me with disgust and I think you would be 100% in the right to kick up a fuss if they can't make EVERY young lad comfortable, regardless of his height, as sleep is such a necessary function for a person to perform at his or her best.
My heart goes out to you that you are worried. Any good mother would be! If it is of any help, I've known some boys of 17-19 who have been like string beans. I will now cite some examples: Mick, 18, 5ft11 and 9 stone, the brother to a friend of mine - 6ft4, 19, 10st 11, Neil, 18/19, 6ft3 - 9st7, which was ridiculous but he's a father now!
I hope this might possibly help you! I will now go and work out your son's BMI, and I'll get back on that one.
Sally (5'11
said on 28/Feb/17
@Arch Stanton. I read with interest your comment regarding two moderately tall parents exaggerating that trait and creating a very tall offspring. I am 5'11" and my ex-husband is 6'4". My oldest son is almost 18 and hopefully full-grown at 6'8". He has a small frame and only weighs 176 lbs. I have always been concerned about his weight and have encouraged him to eat as much healthy food as I could coerce him to eat. With the exception of one physician, every doctor has always deamed him healthy. One doctor sent us to a specialist that examined him for marfan syndrome. He also had an ultrasound of his heart. He was found to be healthy. The specialist suggested he was just on the tall end of average for our family. Coincidentally he has a 16 year old sister who is only 5'6.5". Should I be concerned about my son developing heart disease as he ages? I am probably just being a paranoid mother. Does anyone out their have an opinion? He has passed the ASVAB and a physical exam necessary to join the Air Force. My only concern regarding that is how he will manage sleeping in a military cot during basic training. Any comments would be appreciated.
movieguy
said on 28/Feb/17
Terrible shame seemed a great guy. Always had the attitude that his height was something he could use to his advantage, hence the acting roles.
Arch Stanton
said on 27/Feb/17
I couldn't believe Bill Paxton died, that was a shock. One actor you'd not expect to see in obituaries for at least another 20 years. Heart operations can often go wrong though.
Arch Stanton
said on 27/Feb/17
Rob I couldn't find a picture of him with his girlfriend but came across
Click Here
See the family photo, funny, no way are the heights they claim accurate. The mother might be 5 ft 10, but there's no way his girlfriend is 5 ft 9 and the father 6 ft 3 in comparison! He certainly looks 7 ft 1 though! Another case of two moderately tall parents and the genes exaggerating the trait.
Editor Rob:
yeah, she held up very well with Neil...but then she is 6ft 9!
Click Here
.
Actually she does claim 6ft 10 on twitter...
Arch Stanton
said on 26/Feb/17
@Rob, shocked to hear that he has died
Click Here
He always seemed a lovely guy in interviews and above all seemed healthy/normal despite his height. It goes to show how much a big body frame like his can strain the heart. Pumping blood to the brain and feet of a 7 ft 7 man is pretty ardous. Still, he was one of those guys who I thought was just getting started in film and would blossom and would live to at least 60. 36 is way too young.
Editor Rob: yeah Arch, just reading news snippets today and both Neil Fingleton and Bill Paxton...sad news
😢
remember seeing him on Pointless, his 'girlfriend' was also extremely tall.

S.J.H
said on 8/Feb/17
ttps://www.youtube.com/watch?v=tpZa8pWDbb0&spfreload=5 His real barefoot height is 229.2cm , Christopher Greener should be 226cm
insomniak
said on 3/Dec/16
Rob,is he the tallest non giant to ever live that we know of?
Editor Rob: he's certainly one of the tallest.

Even though there is talk of this Angus Macaskill fellow, his height is unreliable and we are unsure about him.
Leonardo 1.73m
said on 29/Sep/16
Neil Fingleton is 7'6.5 (midday) and Ri Myung Hun 7'7.5
Leonardo 1.73m
said on 15/Sep/16
Chang Woo-Gow was a natural guy of 7'8.75 (235.5cm)
Leo
said on 8/May/16
Ri Myung Hun is 7 feet 8.5 inches. What do you think, Rob? Does he has any disease/disorder?
Editor Rob: it seems he didn't have pituitary disease
mrtguy
said on 26/Dec/15
Yes, Rob it's real. Poor Igor he's not been verified yet by twitter and I talked to him many times he actually responded
Click Here
Editor Rob: looking at photos of him, I think that 239 mark is believable.
mrtguy
said on 24/Dec/15
Rob, Neil Fingleton is like Angus MacAskill the non pathological giant. Also I dunno why? but Igor Vovkovinskiy to me looks taller than Angus. Igor is a heavy build giant he has foot on Kristian Nairn which is quite scary too. I think Igor Vovkovinsky is like Nairn only difference is he is a foot taller he can look anywhere from 7'8-7'10'' and Nairn who appears to be around 6'8''-6'10'', and of course the HUGE build.
Editor Rob: is his twitter real, if so his 239cm claim probably seems believable.
mrtguy
said on 22/Dec/15
Rob, be honest don't you think Sultan and that other 8'1'' SUPER giant are very thin looking?
Editor Rob: they can look quite thin, but being that tall is a tough existence.
A man
said on 20/Dec/15
I enjoy the pictures of Neil next to the Robert Wadlow statues. An absolute giant, still completely and utterly dwarfed by a super giant.
Robert Wadlow was such an extraordinary human being.
movieguy
said on 12/Dec/15
I've heard as others have commented that this guy is healthy and naturally tall. No growth defects. He does look normal and well proportioned. Doesn't seem bothered by his height instead has used it to his advantage in getting into acting and media appearances.
mrtguy
said on 10/Dec/15
Rob, Neil has a small head for someone of that height. When you look at someone like Big Show and Sultan their heads looks absolute massive probably 12 inches or so. I mean Big Show's hands are so thick in size and Sultan has very long hands, I think acromegaly/gigantism can give dominant features in head, hands, feet and etc... oppose to someone who just happens to be very tall with no signs of the disease and they look proportional?
Editor Rob: guys like yao, Big Show etc have bigger heads, Neil has a bit smaller than these type of fellas
mrtguy
said on 25/Nov/15
Rob, don't you think when your overt 8 ft tall, it's really hard to gauge and tell who's taller, I mean doesn't the guy in the left give a taller impression although Kosen was measured taller?
Click Here
Neil looks 8 ft in that chart.
Editor Rob: the guy on the left looks smaller to me, although he does have a thinner head maybe...that might make him look taller in person to people.
Ian
said on 31/Oct/15
I live near Neil, have seen him many times out and about, he is huge. See him walking around Tesco towering over the shelves
Astaroth
said on 10/Aug/15
Uhmm... is he a non-pathological (ie. non-pituitary, non-enuchoidal) giant? Ho definetely looks healthy and well-proportioned here
Arch Stanton
said on 5/Jul/15
No, Wadlow was 5 ft 4 at 5 and 6 ft 6 at 10 I think.
Rifle
said on 21/Jun/15
Imagune I average man was this tall!
Rhonda
said on 21/Jun/15
I read Wadlow was 6ft tall at age 5-6.
Rhonda
said on 21/Jun/15
Just because he looks 8ft on the chart is deceiving as Guiness take six measurements throughout the day, they throw away the biggest and lowest heights and average the other 4 heights out for his registered height.
Arch Stanton
said on 20/Jun/15
His head only looks small because of the size of his body. I'd imagine it's significantly bigger than average. I think he said he only has size 15 UK feet though, which for his size is really quite small.
Tunman
said on 19/Jun/15
Absolutely Arch,there is definitely something strange in this guy.Getting near 7'at 11 seems like impossible naturally.
Some get awkward genes I guess.Remember 6'9 Lindsay Hayward claimed she was 6' at 9 years old.Those heights seem impossible with a natural growth,still who knows?Possibly some rares cases where the persons got only the extremely tall genes that existed in the whole family?
Duhon
said on 18/Jun/15
Here he is next to a Robert Wadlow statue
Click Here
Sam
said on 17/Jun/15
Clever idea, must get asked how tall he is every few feet he walks. I get asked probably weekly and I'm near 6'5", 7'7" is a whole 'nother thing.
I don't believe I've ever walked on even footing with a person near this tall myself (I've been to many basketball games but never stood on the court with the teams!) Some 6'10"-7'0" maybe but like once or twice in my lifetime.
184.3cm (Night)
said on 17/Jun/15
Ah this is that guy who was walking down the street in the US with a 7'7 t-shirt on. I thought why are you wearing that ? Then i heard every 2nd person asking him how tall he was haha. Must really get fed up saying 7'7.
Arch Stanton
said on 17/Jun/15
Rampage(-_-_-)Clover says on 16/Jun/15
A 6ft mother and father, Rob?
[Editor Rob: and a genetic combination for maximum height, he got what some would say was the combination of tall plus the random combination of very tall that happens at times.]
Yeah, but still. 7 ft 7 and a half??? 7 ft would be quite something but nearer 8 ft? A foot taller than even Peter Crouch?? That's not normal. It's clear he must have had some very tall gene on both sides somewhere which just in random gene selection grossly exaggerated the trait, and very good nutrition as a kid. He said he near 7 ft at the age of 11. Even 6 ft at 11 like Pierce Brosnan is extremely tall but there's no way a guy should be over 6 ft 6 at 11, even Wadlow was "only" around that height. And it's very uncommon for one brother to be a foot taller than the other.
Modeus
said on 17/Jun/15
that must feel weird to walk past a guy this size.
Chaz
said on 17/Jun/15
Iyolo says on 16/Jun/15
I think its not natural-like a gland tumor or something can cause this height
Anyways,he's got a tiny head :)
He had all the tests and they found him 100% free of any pathology,
Amaze
said on 16/Jun/15
Ultra massive huge mega giant! The tallest guy here!
Hes absolutely.. Huuuuuuge
7'7 Jesus I defo wouldn't wanna be 6'7 even forget 7'7 lol
Tunman
said on 16/Jun/15
Quite surprising he ended that tall!He's from a tall family but in view of his sister and his brother height you could have expected something around 200 or 210.Funny,his 6'8 brother probably dwarfs everyone,but will be dwarfed by Neil.
Iyolo
said on 16/Jun/15
I think its not natural-like a gland tumor or something can cause this height
Anyways,he's got a tiny head :)
joe 193cm night
said on 16/Jun/15
7ft 7.5in (232 cm)no doubt
Sam
said on 16/Jun/15
Cool photo, looks a lot more healthy than poor Wadlow was.
Rampage(-_-_-)Clover
said on 16/Jun/15
A 6ft mother and father, Rob?
[Editor Rob: and a genetic combination for maximum height, he got what some would say was the combination of tall plus the random combination of very tall that happens at times.]
Arch Stanton
said on 16/Jun/15
Click Here
Really looks 8 feet tall there.
Arch Stanton
said on 16/Jun/15
Long time coming. Yes, he clearly looks a legit 7'7.5 guy. OK, he had a 6'8 grandfather but almost 20 inches taller than either parent is wildly excessive and unusual, with his genes you might expect 6 ft 6-6 ft 10 but nearer 8 ft is nuts. Something in his genetic makeup must have made him a very exaggerated case, as it just isn't normal to grow this big naturally, unless both parents are well over 6 ft 6!