Alan Carr's Height
5ft 9 (175.3 cm)
English TV Presenter, Chatty Man. Reader Josh pointed out Stephen Merchant asked him:
"How tall are you Alan?"
, to which Alan replied:
"Five foot Nine"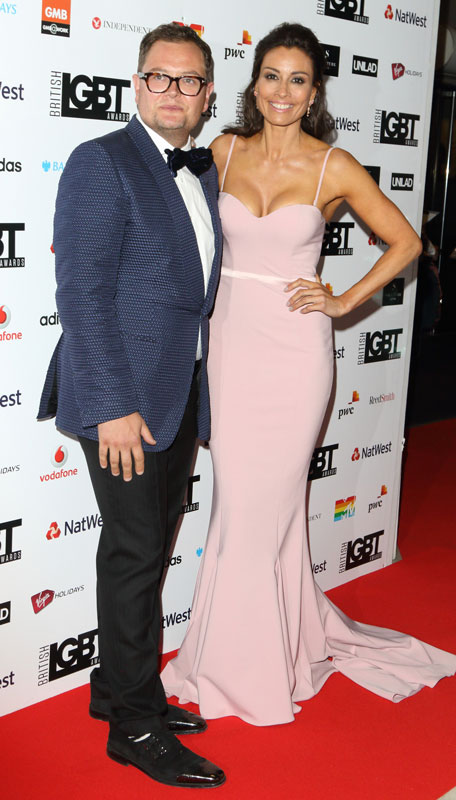 Alan with
Melanie Sykes
Photos by PR Photos
You May Be Interested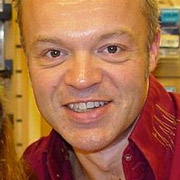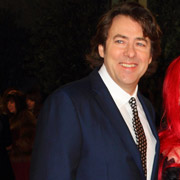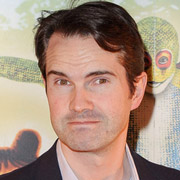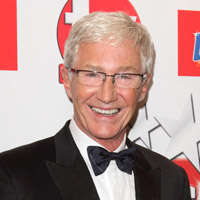 Add a Comment
28 comments
Average Guess (10 Votes)
5ft 9.08in (175.5cm)
Miss Sandy Cowell
said on 15/Jun/20
🎁🎂🎉🎈 Happy Birthday Alan! 🎈🎉🎂🎁
A belated Happy Birthday to fun-loving Alan Carr, who turned all the fours, 4️⃣4️⃣, yesterday. I hope he had a great day with his spouse, Paul. XXX
Alan can have 5ft9 and a quarter.
🎁🎂🎉🎈🎁🎂🎉🎈🎁🎂🎉🎈🎁🎂🎉🎈
DICI
said on 28/Feb/20
Rob, would you take another look at Alan? I know he says he's 5'9" but I think he's that + a hefty fraction, he looks taller than flat 5'9"s pretty much all of the time.
Nik
said on 19/Oct/19
@ James B - I-N-T-E-R-E-S-T-I-N-G!
khaled taban
said on 23/Mar/19
He is 174.6cm, or weak 5'9" let's say.
Zampa180
said on 15/Oct/17
Definitly 175cm this dude aint a cm more
Roger
said on 19/Aug/16
Generous estimate. I'd say a little under throughout the day.
truth
said on 28/May/16
Legit 5'9"
Johno
said on 1/Feb/16
Had him at 5'9 but saw him celebrities such as Gary Barlow who was about 1.25 inches taller then so around 5'8 - 5'8.25, he was a bit taller then Tom hardy.
James B
said on 14/Jan/16
Chicks seem to dig this guy. Probably his humour
Peter Jones
said on 10/Dec/14
His waxwork at Madame Tussaud's is roughly 5'6", but can't be any more as I'm 5'10", and there's at a least 4" difference. I assume that's about correct given that it's quite a bit shorter than he apparently claims, or what he's listed at, everywhere, and they obviously wouldn't make them smaller than what they measured them. The same models are moved around the world's different M. Tussaud's.
Liam 176
said on 27/Oct/14
Looks spot on.
Runaway
said on 17/Jul/14
Probably 5'8-5'9 ish
tony
said on 6/Apr/14
Looks 2 cm shorter than 5'9 Tom Hardy.
theenforcer
said on 1/Mar/13
Looks 5 ft 9 relative to his various guests. His bio should mention he's a comedian too.
nickinick
said on 13/Jan/13
i think he is kind of short, maybe 5'7 he looks short on tv or maybe thats just the tv
johno
said on 10/Oct/11
funny guy, 5'9 is my estimation
short man syndrome
said on 29/Aug/11
yeah Justin Timberlake has a massive height complex, always insisting he's 6ft when he's clearly not. This is the correct height for Carr.
Curious
said on 17/Aug/11
@ Dean - Yep, I'd have to agree that's what I had Timberlake pegged at too. Honestly, I do think this listing is accurate, but I was kind of surprised at how tall Mila Kunis looked seeing as her heels didn't look particularly huge.
Peter
said on 10/Aug/11
An inch between him and Justin Timberlake, this listing is fine.
Dean 5ft 9.25
said on 10/Aug/11
@ Curious - Well Justin Timberlake is never 182cm IMO. Ive always pegged him 180 MAX. possibly 179cm for justin.
Joe Thomas from Inbetweeners claims 5'9 and looks close to it..Buckley is a little shorter than Thomas so possibly 5'8.5 173.5-174cm for Buckley?
Curious
said on 7/Aug/11
Funny, I really had this guy pegged at around 5'10 after watching him on 'Chatty Man' the other day. But then again, he looked only an inch taller than Mila Kunitz in heels and yet only a maximum of 1.5-2 inches shorter than Justin Timberlake...odd when you consider his listing here.
I also thought he seemed a little taller than the Joe Thomas and James Buckley from the Inbetweeners. Didn't seem like he had a footware advantage on any of the guests either.
Anyone else catch that particular show?
Shaun
said on 4/Aug/11
There goes my 5'9" Justin Lee Collins estimate. Carr is taller than Collins. How the hell then did a 5'8" Justin Lee Collins look 5'10" next to 6'4" Seagal?
Godred
said on 4/Aug/11
An honest celeb, how weird.Looks exactly what he claims, yet stil gets listed at 5`10 some places,goes to show there is a tedency to do this.
Dean 5ft 9.25
said on 3/Aug/11
hes got the build of a stumpy man, yet still doesnt look short..perfect example of how 5'9 can rarely look short even with the type of build that makes you look smaller than you are. Id of bought a weak 5'10 tbh
SAK
said on 2/Aug/11
Yeah he is good for height comparison,
he always looked like a low 5ft9,
The Colonel
said on 1/Aug/11
yeah I thought this, often gets listed as 5"10 but i could never see it, this is a good one to have to judge the heights of his guests
Josh (170-172)
said on 1/Aug/11
Hey Rob, thanks so much for posting this. He's a useful guy to compare others to as a chat show host. I have to admit I did think he was a hair taller than this.