Graham Norton's Height
5ft 8 ½ (174 cm)
Irish Talk-show Host. In the year 2000 he mentioned his height, claiming
"I was 5ft 10ins, and now I'm slowly shrinking. Everyone shrinks, don't they?"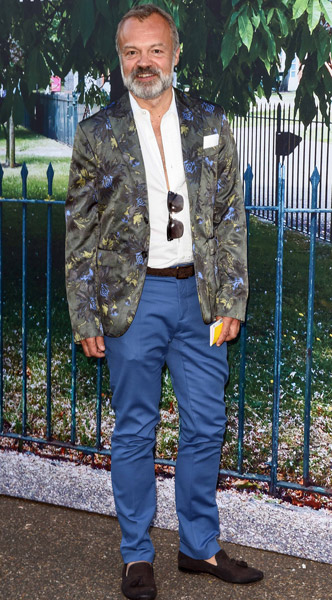 Photos by PR Photos
You May Be Interested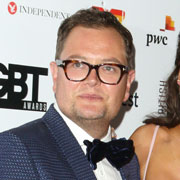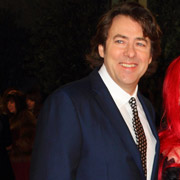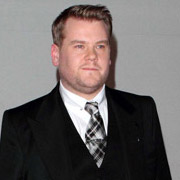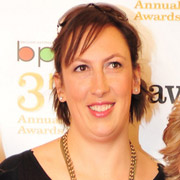 Add a Comment
62 comments
Average Guess (28 Votes)
5ft 8.17in (173.2cm)
Mickey P
said on 22/Jun/20
He walked past me in Leicester Square in the early 2000's and I was surprised how tiny he was. I'm 180cm so to look tiny he would have to be below 5ft 8
Sandy A Cowell
said on 4/Apr/20
🎁🎊🎂🎈 Happy Birthday Graham! 🎈🎂🎊🎁
Many Happy Returns to Graham Norton, who is celebrating his 57th Birthday today. Have a fun-filled day, Graham! 🤣
Birthday Guess? 5ft8.25!
🎁🎊🎂🎈🎁🎊🎂🎈🎁🎊🎂🎈🎁🎊🎂🎈
Nik Ashton
said on 29/Sep/19
I'm shrinking as I write this!
Nik
said on 14/Apr/19
It would be great to see him pictured with Rob and me!
Johan 185 cm
said on 12/Apr/19
When did he look taller than Tom Cruise in that clip? Tom was tilting his head forward , the tops of their heads looked equal. This is a typical 5'8" guy who is trying to claim 5'10".
Even Tom claims 5'9" lol.
Jake the Snake
said on 29/Jan/19
Seen him in Father Ted didnt look 5ft 9 maybe 5ft8.75 at his peak
Yang (5ft 8 Chinese men)
said on 21/Dec/18
As I saw Graham was doing handshake with Tom Cruise on his show back in late 2012, he seems like inch taller than Tom Cruise IMO. 5ft 8 half could be his peak height during his 30s and 40s.... Anyways, I do have some similarities with him as same Birthday month as my bday is April 13 while his bday is on 4th of April so me and him are BOTH ARIES MEN WITH SIMILAR HEIGHT RANGE...
Sandy Cowell
said on 17/Sep/18
Graham always gives us such an enjoyable show and I love his laugh! I knew a six-footer who laughed like that, but he wasn't overly excited when I told him...
Gorgeous funnyman Graham gets 5ft8.5.
SMcM
said on 10/Jan/18
Considering his age, I'm going to guess he was half an inch taller than the 5ft 8.5 listing at his peak.
SMcM
said on 10/Jan/18
Considering his age, a peak height listing should be added, as its likely that he was once around an inch taller.
Nik
said on 13/Oct/17
The average vote is pretty much spots! 5'8.11"'!
Brendan 179cm
said on 2/Jun/17
He's 171-172 my friend met him and he's a good 3-4 cm smaller than my measured 174 friend
Sandy Cowell
said on 14/Mar/17
5ft8.5 seems about right for Graham, though I think he was only an inch more at his peak. The beard suits him! It makes him look super-masculine! I wonder if that's the look he's after? 😱
Shredder
said on 12/Jan/17
Rob , how tall is Jim Norton? He gets listed 5'7 " , but he looked 5'5 max with Mike Tyson.
Joel
said on 9/Jan/17
Hi Rob is there any chance that Graham Norton could have been a genuine 5"10 in his prime with good posture?
Editor Rob: Joel, it seems hard to believe it.
Mark
said on 7/Jan/17
Bilbo Baggins wouldn't go too much off Madame Tussauds. Few heights in there wrong. Daniel Craig looks around 6'1.
Rampage(-_-_-)Clover
said on 13/Nov/16
I knew he would claim 5ft10...
BilboBaggins
said on 29/Oct/16
People below are mentioning how Johnny Depp and Sylvester Stallone looked about an inch taller than Graham on his show. Well, Depp and Stallone have been known to wear lifts. Graham is not a 'short' guy. I'd say he's closer to 5' 9" than he is to 5' 8". When my 5' 3.5"-to-5' 4" sister had her picture taken beside his waxwork in Madame Tussaud's in London a few years ago, Norton's waxwork stood a good 5 inches taller than her.
truth
said on 20/Jun/16
I don't think he ever was 5'10, 5'9 range peak maybe.
Greg
said on 22/May/16
Norton looked just slightly shorter than Russell Crow and maybe 2 inches shorter than Ryan Gosling in this week's episode, which doesn't compute. Norton is either wearing serious heels or lifts.
Sarah Sunderbans
said on 21/May/15
He got tiny next to 5'9 Petra Mede (Swedish comedian) while presenting the Eurovision song contest. Ok, she was wearing heels but anyway I think that 5'7 or 5'8 is a good figure for him.
Bishop
said on 20/Dec/14
Closer to 5'8".
fsd
said on 12/Mar/14
on the graham norton show depp was an inch taller than him which makes him "Near" 5'7.5 ft
Efoersaan
said on 17/Jan/14
Stallone looked about an inch taller than Graham on the show.
shamrock
said on 25/Aug/13
Flight attendant alert : Carried him twice. 5'7 max. No debate.
gaz
said on 28/Dec/12
His taller than Tom Cruise
Click Here
but by how much its hard to tell
David
said on 20/Dec/12
I think the height is spot on for Graham 5ft 8 and a half. I'm 41 and am 5ft 9 but 12 years ago i was 5ft 11 so how can one explain that, mind you i have got severe scoliosis.
Shaun
said on 24/Oct/12
He looks 5 ft 9 Silent, agreed.
Silent d
said on 21/Oct/12
He was joking right? Come to think of it he looks 5 foot 9.
Anonymous1
said on 16/Jun/12
@Silent d He's 49 Which in my humble opinion isn't really old enough for any tangible height loss. Not to mention that quote is 12 years old - At age 37 as he would have been in 2000, I highly doubt he would have lost any height from peak unless he had some sort of medical condition, certainly not the 2 inches that the listing would suggest. IMO it's an exaggeration. I'd say 5'9 peak and current listing correct.
Silent d
said on 23/Jan/12
I thought he was 5 foot 8. 174cm is about right. He was a little taller than ricky gervais. He was pretty much the same height as johnny depp. 174cm. He said he was shrinking. How old is he? 50's?
dmeyer
said on 19/Sep/11
actualy 5 ft 8.5 evening height wearing a 1.25-1.5 dress shoes with the right build looks totaly normal not short or tall
marshall
said on 1/Jul/11
errr vince vaughn is like 6foot five speedstick
Daniel
said on 22/May/11
Looks the same exact height as 5'10 Chris rock...
Godred
said on 13/Apr/11
Anyone know how tall proffessor Brian Cox is?
short man syndrome
said on 2/Feb/11
yeah, he was well above Bieber in height. Listed height is probably oorrect.
Shaun
said on 16/Dec/10
Bradi, Norton looked a good 4 inches taller than Bieber. He was a little taller than Efron I thought.This is about right.
Bradi
said on 7/Dec/10
Only 1-2 inches taller than Justin Bieber and about eye level with Zac Efron.
This guy can't be 5'8.5''
Shaun
said on 6/Dec/10
Andre was measured at 5'8.5" in sneakers right? So 5'7.5" barefeet? Mmm. The thing is Graham was the exact same height as Andrew Lloyd Webber who is listed at 5'9.25 (176cm). I think he could be 5'9" morning height perhaps. Definately more than a flat 5'8" though. He did look a shade shorter than Jon Bon Jovi I thought although we couldn't see their footwear. He did look 1.5 taller than Moyles who I suspect is more a flat 5'7". 174cm then definately seems reasonable.
[Editor Rob: moyles has changed his height a few times on his show, once he said he was 5ft 7.5, then he went to the doctor's and was 5ft 8!]
Shaun
said on 6/Dec/10
5 inches shorter than Russell Brand who obviously has footwear advantage too!!
Shaun
said on 6/Dec/10
Also Norton is around 4.5-5 inches shorter than Russell Brand judging by pics I've seen of them. I think 5'9" adds up in just about every pic I've seen of him...
Shaun
said on 6/Dec/10
Rob, check out the Norton and David Tennant pic. If Tennant is the full 6'1" then Norton is minimum 5'9". Tennant is max 4 inches taller, norton comes up to his eyebrow level . I'm a bit taller than Tennant and if I stand straight against a height chart my eye level is in the 5'10-5'10.5" range Please see it and it light of the others consider an upgrade. He was also about 1.5-2 inches taller than Pete Andre who is 5'7.5". I'd say a solid 5'9". In all honesty I don't think he could give a monkeys about his height, and as Parker says unlike somebody like SImon Cowell is unlikely to inflate their height by two inches. 5'8.75"-5'9" flat is reasonable I think. You can see how he compares to Jon Bon Jovi who always has a footwear advantage over people his real height.
[Editor Rob: i looked at andre meeting him and didn't see 2 inches, but 174 seems closer than 173 was, a solid 5ft 9 I'm not as sure of yet.]
Parker
said on 5/Dec/10
He doesn't appear the type of guy who would claim 2 inches over his height. I know a lot of people, especially males, round up even if their closer to their lower one each mark (i.e 5'6.25->5'7), e.g I doubt Simon Cowell is a full 5'9. I agree that Norton is closer to the 5'9 mark than 5'8.
Shaun
said on 5/Dec/10
Rob on youtube see Bon Jovi on The Graham Norton Show. He's a whisker shorter than Jon Bon Jovi who I have as a strong 5'9" and generally wears clumpy shoes and Norton looks easily 3 inches taller than 5'5.5"-5'6" Tico Torres. I think an upgrade to 5'8.75" would be reasonable. There's no way he's a flat 5'8" compared to Moyles.
Shaun
said on 5/Dec/10
Rob google image Norton and Moyles. There's no way that's just half an inch. I know you can't see their footwear but Norton generally wears flat shoes or flat converse type sneakers. I''m convinced Graham Norton is 5'9". He has around 1.5 inches on Chris Moyles which you've listed at 5'7.5" and has always looked 5'9" range to me, 5'8.5" at lowest.
[Editor Rob: yeah he does look like he might be over 173]
Shaun
said on 5/Dec/10
Rob I actually think you've hit too low on this one. Graham Norton has always struck me as an average height guy and always looks 5'9" range to me. There is no way that he is the same height as Dermot o Learey. I think 174-175cm is a lot more accurate.
Anonymous
said on 24/Jan/09
thats deffo an inch you silly sausage.
J,
said on 17/Jan/09
hmmmm... thats the biggest inch I've ever seen Gan Yisrael!
Gan Yisrael
said on 15/Jan/09
Click Here
On here he's an inch shorter that 5'10 Andy Bell of Erasure.
El
said on 14/Nov/08
met him at a premiere once he is a good 5ft10!
James D
said on 17/Sep/08
I saw him in South London walking a dog about a year ago. Im 5'9'' and he was significantly taller than me. Id say he was 5'11''. That said I didnt pay any attention to his footwear. He is not 5'8''.
Aimie
said on 31/May/08
He can't be bigger than 5'7''. He was almost the same height as Elijah Wood once, when Elijah was wearing high heeled boots. Elijah is about 5'5''barefoot.
Robbie H
said on 21/Apr/08
bruce forsythe had about 2 inches on him so he could be 5'9 at the most
ive met him
said on 29/Mar/08
i saw him 2 weeks ago and he was the same height as my 5ft11 friend
Sid
said on 1/Mar/08
Anonymous says on 16/Apr/07
saw him in oxford street acouple of weeks ago hes much bigger the you think hes about 5 11 definitly no shorter
Jimmy says on 12/Apr/07
5-10. Seen him in London a lot. Much bigger than I expected.
ROB TRUST, this guy is close to 5-10.
Genny
said on 12/Jun/07
Was watching Graham Norton next to Lee Mead on the finding a Joseph programme and wondered how tall both of them were 'cos Lee Mead looks about two inches taller. So is Graham Norton 5' 7''..or 5ft 10 ? 5ft 8 minus shoes, maybe ?
Anonymous
said on 16/Apr/07
saw him in oxford street acouple of weeks ago hes much bigger the you think hes about 5 11 definitly no shorter
Jimmy
said on 12/Apr/07
5-10. Seen him in London a lot. Much bigger than I expected.
Editor Rob
said on 2/Jun/06
He gives himself 5ft 10.
William Forrester
said on 11/Feb/06
I would say he is pretty damn close to 5'8''
elio
said on 18/Dec/05
I remember him interviewing 6'1 3/4" (as listed on here) rutger hauer a couple of years ago on UK tv. There wasn't a great deal between them at the end of the show when they stood next to each other (3-4 inches absolute max). Perhaps Norton is taller than we think? I think his camp, annoyingly whiney image makes us think he is bordering on the short side, when he may be a more average 5'9"?
Craig Hill
said on 6/Nov/05
och no, he's aboot 5' 7