Miranda Hart's Height
6ft 1 (185.4 cm)
British actress best known for roles in Miranda, Call the Midwife and films like Spy. She said on BBC regarding her very tall height:
"I'm 6ft 1in"
.
I am 6ft tall. Self confidence in your height is the only way to go. Wear heels, stand tall, dismiss moronic comments.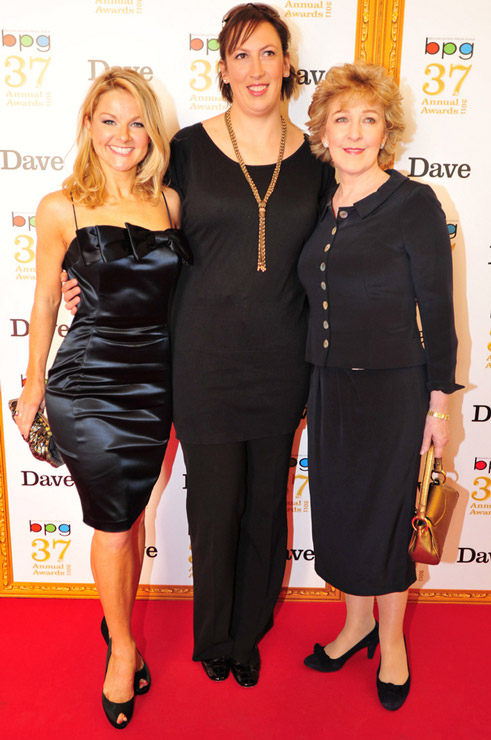 Miranda Hart (in flats) with 5ft 1.5
Sarah Hadland
.
Photo by PR Photos
You May Be Interested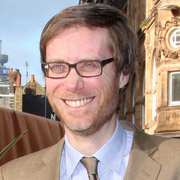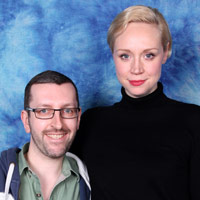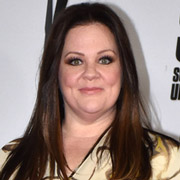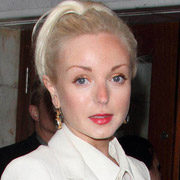 Add a Comment
68 comments
Average Guess (47 Votes)
6ft 0.52in (184.2cm)
Leesheff85
said on 17/Jan/21
She looks max 2 inches shorter than tom Ellis in similar footwear so under 6ft 1 is out of the question
Leesheff85
said on 17/Jan/21
6ft 1 is fine. Sarah has very high heels on there and patricia is around 5ft 4 without heels both look similar in height here neither taller than 5ft 6 and both look about 7 inches shorter than miranda
Mickie
said on 14/Dec/20
Maybe a 6'0.5" listing works better.
Christian 6'5 3/8"
said on 2/Jun/20
She could be more 6'0"-6'0.5" than 6'1", but I could be wrong.
Ben E
said on 28/May/20
She mentioned that she is 6 foot and 3/4 of an inch when she was on 'Graham Norton' recently.
Nik
said on 5/Mar/20
She could be Roger Federer's height twin!
Miss Sandy Cowell
said on 14/Dec/19
🎂💐🎈 Happy Birthday Miranda! 🎈💐🎂
Congratulations to Miranda Hart, who today celebrates her 47th Birthday.
XX 🎁
6ft1. 😁👍
🎁🎂💐🎈🎁🎂💐🎈🎁🎂💐🎈🎁🎂🎈
Miss Sandy Cowell
said on 17/Nov/19
I'd love to know the height of Patricia Hodge. I used to watch her in a detective series called 'Jemima Shore Investigates' in the 80s. She has appeared in 'Inspector Morse' and onstage in London's West End.
I've read she's 5ft3.
Miranda gets 6ft1. 😁
Nik
said on 7/Sep/19
I have seen Miranda listed as 6'1" on plenty of sites but I have also seen her described as being just over 6 foot tall on a couple of sites too! She is a smashing person.
Nik
said on 3/Aug/19
It would be interesting to know if the world famous Miranda Hart was the first ever person to comment on her own page!
Andrea
said on 26/Jun/19
As other people have already mentioned, she really looks NOWHERE near 6'1 with Jude Law or Sarah Hadland in the picture above (and by that, I mean not much more than 5'11), though she can actually seem a bit taller than Joe Calzaghe here (I don't think she's wearing heels):
Click Here
Hmm...
Nik
said on 16/May/19
It's very interesting that Miranda claimed to be 6 feet tall! 41 voters have given Miranda an average vote of 6'0.45"!
Colberto
said on 16/May/19
@Rob
why is her average guess below a 6'1" range more of a 184cm range
what do you feel she would measure around?
After looking at her I think she can be 184.5-185cm like 6'0 3/4" range.The most is 6'1"
Mickie
said on 8/Mar/19
Unfortunately we can't see the shoes, but her with Arnold and Usher:
Click Here

Editor Rob
I seem to remember she didn't have a heel on that episode.
Mickie
said on 14/Sep/18
Maybe Rob could weigh in, but those shoes Jude Law are wearing look pretty thin to me!
Click Here
I think 6 foot range is far more realistic than 6'1". She looks more 5'11"-ish to me honestly but she could be someone who measures taller than she stands or varies in posture.

Editor Rob
They are not big shoes, look fairly normal. It is one situation in which Judd can pass for 5ft 11-6ft range.
Yas
said on 12/Aug/18
There are multiple photos with her and Tom Ellis. I think she's 6'1. Cant explaint the Jude Law pic. Maybe hes wearing lifts.
lee168cm
said on 13/Jun/18
Sarah would easily be 5ft 6 or just above in this photo with heels like that and looks 6.5 to 7 inches shorter than a very flat footed Miranda here. 6ft 1 makes sense
Micky
said on 15/Apr/18
@ KH "You can't go by the picture here its not a good one at all. Can't see her shoe type and appears to be dropping some height and is the furthest from the camera albiet only by a little bit."
Her shoes could only make her shorter if they added height. Even if we assume they add no height at all, Miranda is standing roughly 6" taller than a 5'1.5" woman with a 3" footwear advantage. Puts Miranda at 5'10.5". It's just one photo - doesn't mean if you measured her she'd really be 5'10.5", but that's what she looks here. However in the photos next to Jude Law such as this
Click Here
you realize the above photo isn't such a fluke and that Miranda really can't possibly be anything like 6'1".
I'd say 5'11.5" is plenty.
Nik
said on 6/Apr/18
Miranda can have 6'0.5" - 6'1"!
Junior Hernandez
said on 6/Feb/18
She claim both 6'0 and 6'1. I think shes in the middle like 6'0.5" and just go for claiming both range seem easier.
KH
said on 13/Sep/17
Miranda is definitely taller then 5'11. I don't know if she is quite 6'1 but strong 6'0 at the least. You can't go by the picture here its not a good one at all. Can't see her shoe type and appears to be dropping some height and is the furthest from the camera albiet only by a little bit. Go to the Tom Ellis page and look at the picture there you will see that she could quite well be 6'1 as in flats versus Ellis in a dress shoe there is only a couple of inches between them. Really talented physical commedienne and I think she is cute personally.
Matthew Robinson
said on 17/Aug/17
Even in the above photo with Sarah Hadland at 5'1.5"... Sure, lets say she's gaining 3" in footwear of Miranda, Still doesn't look as big a height gap as 8.5". More like 6" - 7". It'd be one thing if Miranda was dropping more height than Sarah, but I don't really see that here.
Matthew Robinson
said on 20/Jul/17
Nowhere near 6'3". She can look like she's 5'11" at absolute most with Jude Law in photos. I think she likely may measure at least a little taller than she appears there, however. Seeing she's claimed both 6'0" and 6'1", as well as possibly said just under 6'1" on this site (if it was her)... She should at least be change to that sort of 6'0.5" - 6'0.75" range. I think that's the highest you could make a good case for.
Rampage(-_-_-)Clover
said on 20/Jul/17
Rob, was that actually Miranda who posted in 2006?
Editor Rob: couldn't say for certain, but certainly from the same area she lived in!
Rampage(-_-_-)Clover
said on 20/Jul/17
6ft3 is silly
even
said on 19/Jul/17
6 foot 1 , i believe shes 180 pounds
Matthew Robinson
said on 4/Jun/17
Next to Jude Law there's no way she's hitting 6'1" imo. She looks barely taller than him in some photos, and he's 5'10". And given that she herself has also given 6'0" as her height (which looks much closer than 6'1") all things considered I think it'd be plenty generous to list her at 184.
Nik
said on 18/May/17
I am not sure that Miranda Hart is 6'1", for me 6'0.5" is more plausible!
BillisaLefty
said on 17/May/17
Yep, no way she's 6'1''. Might not even be 6'. The 5'1'' woman could stand up and inch or two straighter. She's got 3 inches with her heels. So that means she's standing at 5'3'', maybe 5'4'' tops, being liberal. Hart's eye level is 1.5 inches above her head, while standing very straight. Eye level 4 or 5 inches below actual height. So add 5 inches to 5'4'' and another 2 inches which she has on her in addition to eye level, you have 5'1'' tops.
Mon
said on 1/May/17
She says six foot, not six one and she says she stands tall and says she wears heels, lowish I expect. Why is she put at six one on the basis of a photo? The photo is inconclusive as these things always are. Hart is not an inch over Brigitte Nelson's height
Aza
said on 18/Dec/16
Believe she is 6'1. Looked noticeably taller as compared to Bear Grylls a while back.
Sandy Cowell
said on 18/Dec/16
@ Arch Stanton - Thanks for that! Converting anything over 170cm is like an alien language to me, but I can do pounds and stones in my head!
roy
said on 18/Dec/16
I don't see it with Jude Law. She may be claiming her out of bed height. I'd say 5'11 3/4 at best.
Arch Stanton
said on 18/Dec/16
185cm is just under 6'1 Sandy.
Sandy Cowell
said on 17/Dec/16
I have never seen any comments from celebrities on their own height pages. This is a first! So if Miranda says she was 6ft1, just under, on the 1st February '06, then that is what I will put for her too!
Rojina
said on 30/Jul/16
How sweet of you Dutchman
Mathew Robinson (190 cm)
said on 12/Jul/16
Jude Law is 5'10", I don't see her being 3" taller:
Click Here
Click Here
6'1" is too high for Miranda, at least should get a lower listing to 183 - 184 cm zone?
Z187
said on 15/Dec/15
She's not quite that tall. I'm 6'1 in the evening, and was a tad taller than benedict cumberbatch's waxwork at Madame tussards when I had a photo with it... But Miranda is a tad shorter next to the waxwork on the graham Norton show...
gian92
said on 7/Aug/15
for me max 6 feet , near Jude Law she seems in the range 5'11-6 feet not more
Matthew190
said on 28/Jul/15
I think it's pretty safe to say she's at the very least, probably rounding up a bit with the 6'1" claim. She can look 6'0" an awful lot, and even 5'11" commonly (although that can be due to standing posture at times. She will bend her leg and drop a bit of height in some photos.)
Matthew
said on 5/Jul/15
Really? 6'1" next to Jude Law?
Click Here
I think a legit 6'1" is kind of hard for me to believe.
Dutchman
said on 11/Jun/15
Dear girls, if anyone of you is fed up with regarded as tall, please take a break and visit the Netherlands, more precise the western part that's called Holland, and you will be pleased to discover that at the age of 21 half of the girls is over 1,73 (5'8).
Rampage(-_-_-)Clover
said on 9/Jun/15
Definitely shorter than Tim Vine...
longlegs
said on 1/Mar/15
I am 6ft 1n. I have always felt feminine, attractive and proud of my height. It's all in the is confidence of who you are. Have you ever seen an ugly giraffe? Tall stately and get a look at the eyelashes!!!!
Em
said on 1/Jan/15
I think miranda's height is fine yeah she is taller than most women and a lot of men as well but I think she's fine the way she is. I'm also quite tall for a female I'm 6ft.
Bongo
said on 18/Dec/14
All well and good... But how big is her cup size?
I reckon 38c?
jake
said on 3/Nov/14
Lee Mack Looks shorter than that, looked shorter than Hugh Dennis on Not Going out, not sure how tall Hugh Dennis is tho, Mack I would have guessed around 6ft mark.
I will have to watch some of the older Not Going Out Episodes to see how Lee Mack compared With Miranda, I think he looked a bit under her from memory but I'll have a look.
ray
said on 29/Oct/14
How Tall is Lee Mack, His cv have him 185cm?
Goldbird
said on 27/Jul/14
Jesus christ she is big, outsized most men, including Arnold Schwarzenegger when she was on graham norton with him.
James B
said on 5/May/14
She looks 6ft2 or on miranda
Mario
said on 22/Apr/14
Minimum 185cm. Maximum 186.25.
6ft3 guy
said on 28/Jan/14
am 6ft 3 guys barefeet I met Miranda Hart in London and she and she looks 6ft 1 to me. Very tall lady
little sue
said on 15/Dec/13
The girl on the left looks a lot taller than 5ft 1.5. Patricia Hodge on the right was always about 5ft 4 or 5 and though her heels are a couple of inches smaller than Sarah's they look identical height.
lelman
said on 13/Dec/13
@Arnie's, there's absolutely no way he was below 6 foot 20 years ago. he might be slightly below it now, but back in the day he was easily 6'1.
Ross
said on 22/Oct/13
Miranda is such a legend and I look up to her (literally)! Her height is just another thing that she's known for and it's not a bad thing to be tall! I'm 13 and 5" 4.5 so I'm in the taller half of my year at school
Arnies a short butt!
said on 27/Mar/13
I am a 6' 1" woman and I have met Arnold Shcwartzenegger (I use the word met loosely..!) I saw him at a distance when he unvailed his waxwork at madame taussauds about 20 years ago. I was taller than him and there is NO way he is 6'! I dont 'play down my height' and find it very 'socially acceptable' that I am tall and dont care if people like it or not!! He is around 5'10 - 5'11 and definitly shorter than me!
Yeah Right
said on 25/Mar/13
As a tall person myself, I think Miranda Hart is at least 6 foot 3 and she's playing down her height to feel better about herself. It's not socially 'acceptable' to be a tall woman so many tall women downplay their height and Miranda has made a career of making herself look silly to partially offset the dominating effect of her height, which is sad and disappointing to other tall women.
Alex (London)
said on 2/Mar/13
Arnie's real height of 5'10.5" was outed many years ago by a certain shoemaker and was even mentioned on celebheights but Rob removed it in favour of more recent information.
Miranda is 184cm by my estimation.
Trent
said on 15/Jan/13
I was just thinking I should request Miranda if she wasn't already on here. I know I've seen her claim 6'1 at least once along with 6' at least once. Maybe 6'0.5 should be her listing then.
good-looking
said on 21/Oct/12
well she was in flats and had 1" on arnold and he was wearing cowboy boots.......so if she's 6'1 arnies 5'11 and if she's 6'0 arnies 5'10??????
Silent d
said on 21/Oct/12
I saw the graham norton show and she was definitely taller than arnold schwarzenegger and much taller than usher. If she claims 6 foot, that'll make arnold 180cm. I was surprised how tall she was. 6 foot 1.
Peter W
said on 20/Aug/11
I met Miranda socially in a bar in Brighton a couple of years ago. I'm just under 6ft tall and I was told by my G/F she was a good inch and a half taller than me.
(we both took our shoes off and stood back to back while my 6ft girlfriend judged the contest) They both called me shorty for the rest of the evening!
littlesue
said on 29/Mar/11
Well she admits to being 6ft which is very tall for a female, if 5ft 4 is the average height for a British woman of her age she is 8 inches above it, its like the opposite of a woman 4ft 8.
Jess Watson (MirandasNumber1)
said on 28/Mar/11
She really isnt that tall in person on TV she looks really tll but shes not tbh
boundbymind@gmail.com
said on 15/Nov/10
I'm 6ft and female...I keep getting asked if I'm in drag!!!!....... so nice to see someone else so tall. Miranda, if you come to Brum, we can go out and write down all the heightist jokes we'd get as we look down on the men. Ha ha x
Miranda Hart
said on 1/Feb/06
I am officially just under 6ft 1". Nick Frost is definitely not 6ft 2" believe me. If he was I would be about 6ft 8"! So there, you go - hope that cleared that up. !
[Editor Rob: ;-) I should have phrased the statement above to be, 'on hyperdrive, Miranda looked closer to 6ft 2 compared to Nick Frost who maybe isn't quite 5ft8']