Melissa McCarthy's Height
5ft 2 (157.5 cm)
American actress best known for films such as Spy, Bridesmaids, Identity Thief and The Heat. On TV she is known to audiences for appearing in The Gilmore Girls.
I always think I'm a 6-foot-4 guy who can do everything - and then I realize I'm 5-2 and I can't. I still run at it with the gusto of a 6-4 man.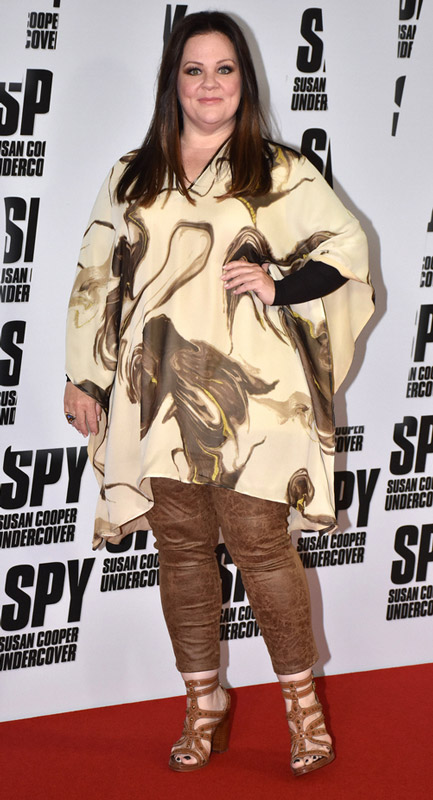 Photos by PR Photos
You May Be Interested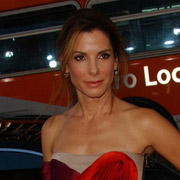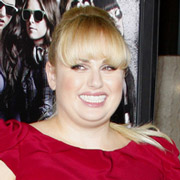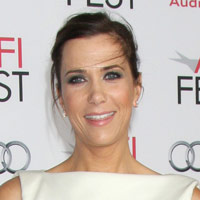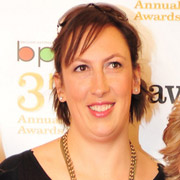 Add a Comment
24 comments
Average Guess (14 Votes)
5ft 1.98in (157.4cm)
Nik Ashton
said on 11/Apr/20
The average guess justifies her claim and so does Rob's vote too! I'm delighted to offer Melissa her 25th comment!
Nik Ashton
said on 26/Oct/19
She's got the gusto of a 6 foot 4 guy!
Littlelee5ft6
said on 16/Aug/19
Rob do you reckon her husband Ben falcone is the listed 5ft 6 he looks around that next to her

Editor Rob
Ben seems like he's near that range
Nik
said on 3/May/19
Her attitude is impeccable!
Nik
said on 6/Apr/18
I can offer this young lady 5'2"!
Faza
said on 15/Nov/17
Billy gardell is listed 5 feet 11 everywhere i seen guessed him that range on mike and molly so maybe that episode was accurate have not seen that episode rhonda only seen the first few series of that show
Faza
said on 14/Nov/17
Rob would you consider putting billy gardell up thought he might be a 5ft11 guy and rhonda mentioned he was that height on the show wonder on reno wilson who played carl on mike + molly he looks taller than gardell so he could be a 6 footer
Editor Rob: not so familiar with him yet.
Rhonda
said on 5/Jun/17
she is 5ft2, Billy Gardell is 5ft11, he was measured on S5E8 Mike and Molly at the doctors on the show, he thought he was 6ft since 17 it says. i know it is a show but probably accurate.
anon
said on 6/Apr/17
Is Billy Gardell worth a page?
I think he looks 5'10- 5'11 range.
Reno Wilson could look close to 6'0 also
Sandy Cowell
said on 19/Dec/16
I really thought she was 5ft1! I've heard that more than once.
She was on the Ellen de Generes show a while back, getting on well with the fellow comedienne, but as I took it quite for granted that she's 5ft1, I didn't think to compare her with Ellen! Let's just say there was a noticeable height difference between the two.
RobisaCreep
said on 2/Mar/13
I feell like she is much shorter as in under 5ft
glenn
said on 27/Feb/08
again,i didnt see scott.i saw the other guys.maybe its my blackberry type phone that doesnt show me all the pics.
Anonymous
said on 26/Feb/08
I'm mean the picture I'm showing below that Scott Ian looks more than half inch taller than Sully Erna who is 5'5. So I would say 5'6.5-5'7, but it's hard tell because he standing closer to the camera than the rest of the people in the picture.
glenn
said on 25/Feb/08
i dont understand what your trying to show me?i didnt see scott ian.scott claimed 5-7 once.but he is 5-6 tops.sometimes looking smaller.
Anonymous
said on 24/Feb/08
hey glenn take a look at this, I know this picture is kind of awkward though, I think might be closer to 5'7, I think 5'6-5'6.5 is the real height correct me if I'm wrong, cuz sully erna is 5'5, vinnie paul is like 5'9-5'10, ace frehley is like 6'0-6'1. and Scott is taller than sully by alittle bit, it's hard to tell, he standing to close to the camera lol.
Click Here
Brian
said on 5/Nov/07
I had the chance to meet Scott on 2 occasions at guitar shows(played guitar w/ him the 2nd time). The 5'5.5" is accurate. Awesome dude to hang with
Mike
said on 27/Oct/07
I walked by him in Detroit Metro Airport earlier this year. He is compact and surprisingly muscular. 5'6 with shoes.
Lady Vertebrae
said on 12/Jun/07
Yeah, 5'5" is right. That's how tall I am and we were the same height when I met him.
Anonymous
said on 28/Sep/06
Met John Bush, Frank Bello, Rob Caggiano and Benante backstage at a gig at Wembley Arena a few years ago. They're all in the 5'5 -5'7 range. Dont know about Scott Ian though but on stage Bello looked like a basketball player compared to the rest.
D. Ray Morton
said on 8/May/06
That's a pretty telling photo. He looks about 5'5" (Spitz must be 5-Nuthin'). No way in hell he's 5'7", unless Glenn is levitating.
Glenn
said on 8/May/06
5-6 tops.5-5 more like it.look at photo.
shawn
said on 8/May/06
saw scott in Palm Springs. I'm 5'7, he was the same height.
Mr. R
said on 28/Jan/06
Saw him At LA airport. This is pretty accurate.
Danimal
said on 22/Jan/06
5'5 1/2"-5'6" next to Glenn.