Rebel Wilson's Height
5ft 2 ½ (158.8 cm)
Australian actress best known for roles in Bridesmaids and Pitch Perfect. She said on her twitter that
"I think I'm 5'4" but I don't like wearing heels and girls in PP wore heals"
. In October 2016, she also mentioned when someone thought she lost 200 pounds:
"ha! I weigh 200 pounds (or there abouts) there's no way I could've lost 200! I just try to be a healthy version of me x"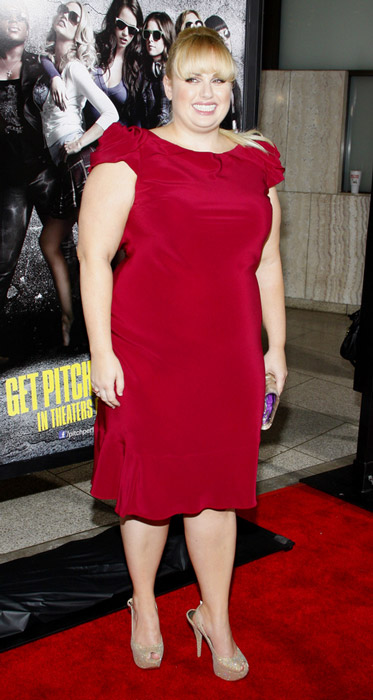 Photos by PR Photos
You May Be Interested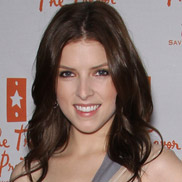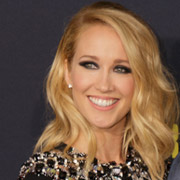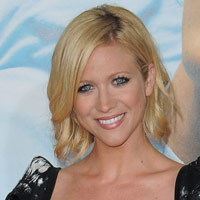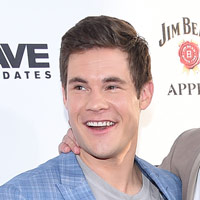 Add a Comment
26 comments
Average Guess (8 Votes)
5ft 2.63in (159.1cm)
FBI
said on 6/May/19
Rebel Wilson is the same height (more a less) than Anna Kendricks, so she isn't anywhere passed 5'1 max or 156cm to 157cm. If Anna Kendrick is listed as roughly 5'0 to 5'1 max on (celebheights) then rebel Wilson is that as well. On Kevin Harts series "whatthefit" you can see Kevin Hart 5'1 and Rebel Wilson, Anna Kendricks heights match equally with him. We know Kevin Hart is 5'1 because he measured height with Lil Duval who is 157cm or 5'2 (listed/claimed) and Lil Duval was an inch or a half taller than him, Kevin hart. So no, not at all 158cm is Rebel Wilson, maybe with sneakers on but not barefoot. They are all generally the same height, no past 160cm, looks can be deceiving, it could just be that Rebel Wilson has a good overall body image and is fairly proportioned.
Nik
said on 6/Oct/18
@ Sandy Cowell - No problem! Interesting it most definitely is, I bet they had a lot of good times!
Sandy Cowell
said on 4/Oct/18
@ Nik - No I had no idea that she ever lived with Matt Lucas in LA! That's very interesting, so thanks for that!
😊👍
Nik
said on 25/Sep/18
@ Sandy Cowell - Isn't it great that she says up yours to people who criticise her weight? She is good friends with Matt Lucas, did you know that they once lived together in Los Angeles? Rebel does seem to pull off 5'2.5" quite well when compared to Matt Lucas!
Sandy Cowell
said on 22/Sep/18
@ Nik - Yes, it's a great name and it says up yours to all the people who criticise her weight! She is hilarious in 'Bridesmaids', so look out for it on TV!
Nik
said on 21/Sep/18
@ Sandy Cowell - I like her name too! The average vote does seem to suggest that she pulls of 5'2.5" pretty well!
Sandy Cowell
said on 18/Sep/18
Oh yes! I remember her in 'Bridesmaids'! I can't see Rebel being 5ft4, as she says, but 5ft2.5 - yes!
Great name!
Mel
said on 9/Jul/17
Definitely 5'3 or 5'3.5. I would change the height. And she is currently losing weight so her weight will never be listed accurately.
ma
said on 27/Jun/17
5 ft 2 and 220 pounds at peak.
A little Mark Henry
Mel
said on 9/May/16
I would put her height around 5'3" - maybe 5'4"
She has at least two on tiny Anna Kendrick. She is about the same height in two inch heels next co star Adam Devine (based on MTV movie awards 2016).
evil
said on 15/Oct/14
not under 5'3
Ace
said on 31/Dec/12
Looks about this next to Anna Kendrick.
glenn
said on 7/Feb/08
this was at a giants party i saw him at.
Viper
said on 6/Feb/08
Looked 6-3 in a commercial with 6-2 measured former NFL play Lavar Arrington a while back.
glenn
said on 6/Feb/08
saw him again tonight.no pic.seemed 6-4 this time.not sure if that was an illusion.
runt
said on 5/Feb/08
Actually Schnouzer, he's German (Biz Markie...hello...)
Bad shot for height judgement. I would believe anything from 6' flat to 6'4"
Schnouzer Breath
said on 1/Feb/08
oh man, that video he did with the Beethoven wig back in the day was freakin hilarious. had no idea he was that tall (or russian)
Nerd
said on 1/Feb/08
Wow Glenn, how many celebs did you visit?
Derek
said on 25/Jan/08
Can't tell from the picture, but he is a big guy. At least 6'2".
l0ck n l0ad
said on 17/Jan/08
I pretty much only saw him at Men In Black where he raps inside the post office, looked like a big guy a little over 6'2", I think I quite agree with 6'3" suits him right.
Alex
said on 17/Jan/08
Biz looked 6'2-6'3 on Celebrity Fit Club.
Anthony
said on 16/Jan/08
Glenn looks 6'1 here. Raiding Stallone's shoe closet, I see.
Nah, going by his his physical proportions (head, shoulders, etc.) he looks around 6'3.
Atoadaso
said on 16/Jan/08
Yeah definitely not an angle to judge his height from. Even so, I don't think he gets past the 6'3" mark.
glenn
said on 16/Jan/08
wow 6-4. 6-3 tops.
Viper
said on 16/Jan/08
Celebrity fit club had him at 6-4 I beleive. He looks around 6-2-6-3 to me.
glenn
said on 16/Jan/08
weird angle.has been mentioned at 6-3.and looked near it enough.especially in my 5-9.5 friends pic.