Adam DeVine's Height
5ft 6 ¾ (169.5 cm)
American actor best known for playing Bumper in the Pitch Perfect films and for the TV series Workaholics. On
twitter
he said a couple of times he was
"5'8""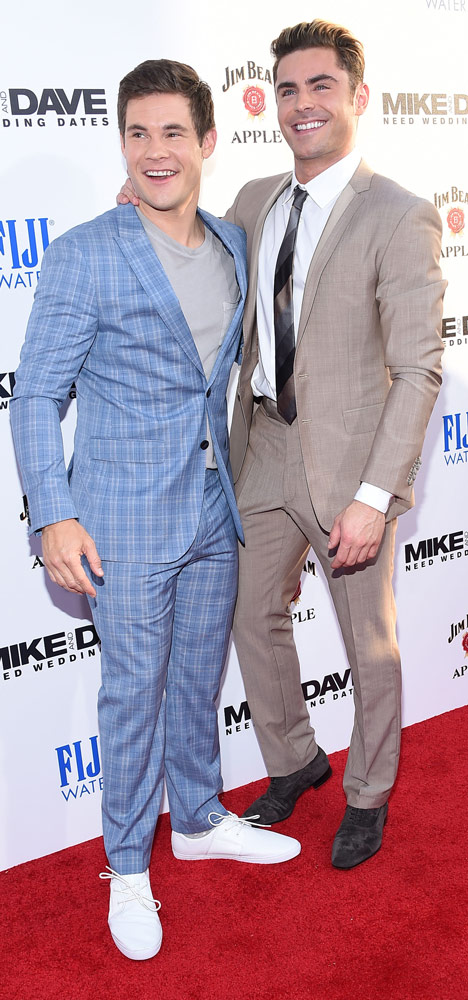 Adam and
Zac Efron
Photo by DFree/BigStock.com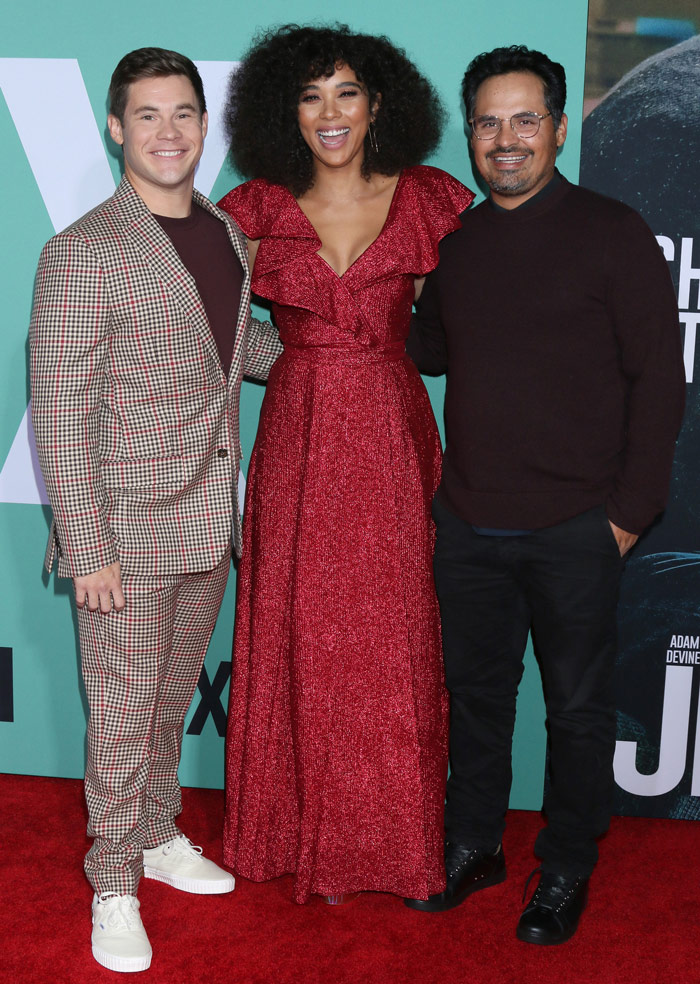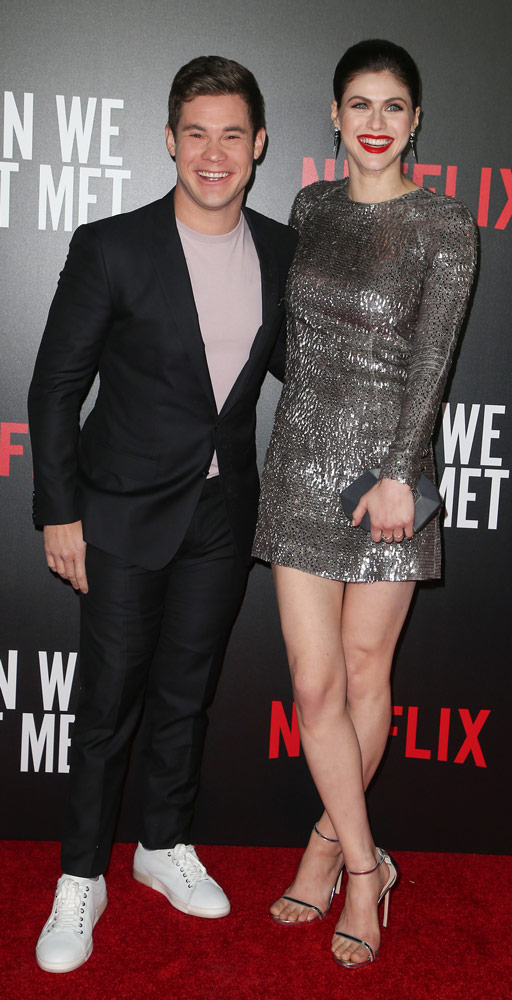 You May Be Interested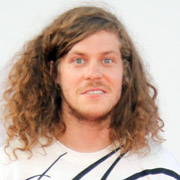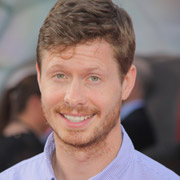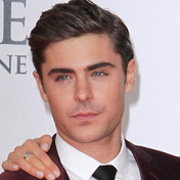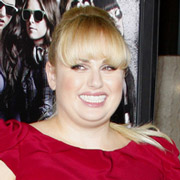 Add a Comment
37 comments
Average Guess (39 Votes)
5ft 6.26in (168.3cm)
ChaosControl 6'2.5
said on 9/Jan/21
@Leesheff read his name he's gotta be a troll
Leesheff85
said on 8/Jan/21
Midgettruther are you a troll? That comments ridiculous
MidgetTruther
said on 8/Oct/20
I've stood next to him before at a restaurant and I am 5'8, I don't think the top of his head even reached my chin.
Thomas sss
said on 11/Sep/20
He makes Zac Efron look tall in that picture. 5'6 flat at most with Zac (who mind you, is standing behind him which gives the illusion of being shorter). What the heck is going on in this picture? Solid 2 inches between Zac and Adam barefoot, then but Zac has a 1.5" footwear advantage?
Jkiller
said on 29/May/20
Guy is 5'6, no doubt.
Nik Ashton
said on 28/May/20
@ Joecuzzi - Are you Joe-King?
Joecuzzi
said on 21/Jun/19
He's around 5'3
Littlelee168cm
said on 22/Sep/18
I can buy this height possibly 5ft 6.5
cmillzz
said on 9/Sep/18
looks 5'6 to me
cmillzz
said on 8/Sep/18
@Peter, Efron looks strikingly taller than Devine for sure. Not sure why you think Efron looks short though, he looks pretty close to average to me.
cmillzz
said on 8/Sep/18
@berta
172 cm isn't what I'd call "pretty short". Also, being off by 2.5 cm isn't "way off". That is if he really is 169.5 cm.
berta
said on 5/Sep/18
i never realized he was this short. he just got a face i remebered from something and thought to myself " oh its that guy he is pretty short maybe 172 " Well i was way of on this one
Melly
said on 3/Jul/18
He is incredibly cute. 5'6 1/2 at best.
GuestGuy
said on 20/May/18
If Zac Efron is 5'8", then Devine is 5'5" at best.
There is at least three inches of height difference between these two in almost any picture you see them in, wearing similar footwear and at equal postures.
Most pictures have Devine's eye level matching up with Efron's chin.
MaskDeMasque
said on 12/Jan/18
I would have thought a bit lower than this, Blake has close to 4 inches on him. I'd say about 5'6.25.
Agreco4l
said on 9/Dec/17
5'6-and-change"
Christian-6'5 3/8
said on 4/Sep/17
He's 5'6.25", not only was his claim a possible shoe height, but he might've also measured early in the day to get 5'8".
Marc
said on 3/Sep/17
I knew 5ft8 couldn't be right
Editor Rob: if he is claiming height in shoes, then I think his claim would be perfectly fine.

That's the problem - a lot of people are calling their shoe height, without thinking...
Peter175
said on 6/Jun/17
KC, I think they're the same. Kit is one of the most obviously overlisted guys everywhere. He's 5'7 max, and I'm almost more inclined to say 5'6.5
KC
said on 21/Apr/17
The best part about this listing is in the credits of Mike and Dave Need Wedding Dates he went out of his way to say he's taller than Kit Harrington. "F that guy,I'm taller than him anyways." And... he's not.
Peter175
said on 21/Mar/17
Lol, him and Efron look so short. I would guess 5'7 for him and 5'8 for zac
Bradi
said on 11/Jan/17
Here's a video with him and Zac Efron, both wearing around .5 in sneakers
Watch till the end for a better gauge
Click Here
MDV
said on 3/Jan/17
With Zac Efron looked at most 5 ft 6, if we consider Zac with lifts.
dave
said on 13/Dec/16
looks slightly under 5'6, seemed almost the same height as aubrey plaza in flat heels
Vance
said on 15/Oct/16
I can't see him taller then 5'6. In my honest opinion.
kevin
said on 16/Sep/16
yep quite obviously 2 in shorter than efron, cant be more then 168-169cm
seth
said on 6/Aug/16
He definitely looked at least a full two inches shorter than efron in Mike and Dave Need Wedding Dates and they even had to use some very creative/unusual camera angles at times in order to make him look taller than aubrey plaza at 5'5. I'd say he's a flat 5'6 at the most and there's a strong argument to be made that he's possibly even .25-.75 inches short of that mark.
Mel
said on 9/May/16
I think you have it about right. I would put him in the 5'6" - 5'7" camp. I am basing this off of his Pitch Perfect co-stars and Mike and Dave Need Wedding Dates co-stars.
I never once believed the 5'8" claim. But who cares? He is very cute.
MD
said on 25/Apr/16
He has been looking visibly more than just 1.25" shorter than Zac Efron this month.
Andrew
said on 14/Apr/16
Just walked past him at Caesars Palace for a pre-screening of his new movie at cinemacon. He was wearing typical Nike sneakers and was about the same height as my brother who is in the 5'6"-5'7" range.
Idk
said on 14/Mar/16
Doesn't look a full inch shorter than efron
Word1234
said on 21/Feb/16
@MD
I don't see an inch between him and Emile let alone an inch and some change...
MD
said on 16/Feb/16
@Word,
I mean, if you're trying to show him in the 5'6"ish range, perhaps it's not smart to post him with 5'5" Emile Hirsch, were he is visibly more than an inch taller than Emile.
Mike T
said on 13/Feb/16
I knew he wasn't 5'8"! He's 5'6" at least. He's shorter than Zac Efron.
Word1234
said on 8/Feb/16
This guy isn't 5'7
Click Here
Click Here
I know they're both leaning but Adam Devine is in the 5'6 range it's so painfully obvious! i could buy as low as a flat 5'6 for him. Maybe I'm crazy.
MD
said on 13/Oct/15
While a small part of this is the camera angle, I just noticed how incredibly short his legs are, which may throw off estimates of his height:
Click Here
james
said on 7/Oct/15
Rob i don't see this guy over 168cm, everyone on modern family dwarfs him. Just look at him here
Click Here
that's just an example, 5'6 to me is an optimistic guess. no more than 168cm.
[Editor Rob: I wouldn't argue he was as low as 5ft 6, around 5ft 7 I think could be more arguable.]