Sandra Bullock's Height
5ft 7 (170.2 cm)
American actress best known for roles in movies like Speed, Gravity, Demolition Man, The Blind Side, The Heat and Miss Congeniality. In a 1995 episode of the Dave Letterman show she commented on how tall she was, saying:
"I'm 5ft 7.5"
.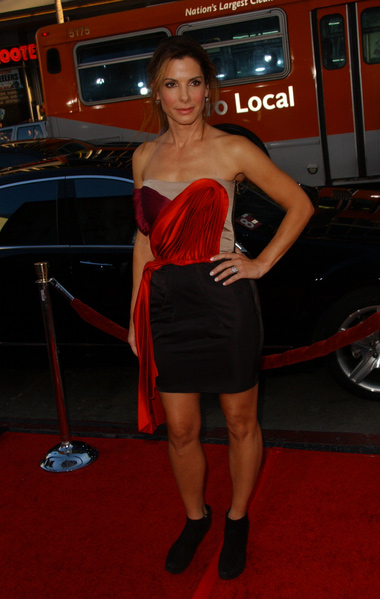 Photos by PR Photos
You May Be Interested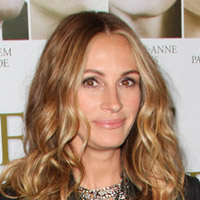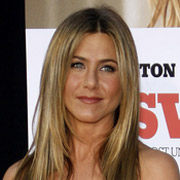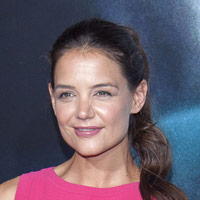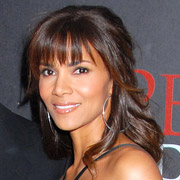 Add a Comment
126 comments
Average Guess (66 Votes)
5ft 7.27in (170.9cm)
Leesheff85
said on 22/Oct/20
Stallone is 5ft 9 not 5ft 7 stop trying to downgrade people. Sandra is easily 5ft 7 at the shortest
Frank Col
said on 9/Sep/20
Nah not convinced she is 5ft 7. She was in Demolition Man with Stallone who is 5ft 7 and although he would have been wearing lifts she also had a boot on and he still looked comfortably taller. There is a picture of her with George Clooney who is 5ft 10 max and Bullock despite huge heels was an inch shorter.I think 5ft 6 is her height.
Miss Sandy Cowell
said on 26/Jul/20
🎂🎈💐💝 Happy Birthday Sandra 💝💐🎈🎂
Congratulations to Sandra Bullock, who today turns 56 years of age, but looks nowhere near it!
A fantastic 5ft7 😁👍 XXX
🎂🎈💐💝🎂🎈💐💝🎂🎈💐💝🎂🎈💐💝
Jam Cherry
said on 4/Jun/20
I will go with her claim at 171.5 cm I always thought she's closer to 5'8"
Littlelee5ft6
said on 27/May/20
Theres no way she is 5ft 4 or 3 look at her with meryl Streep. Shes a clear 2 to 3 inches taller in similar sizes heels. If sandra is 5ft 3 then meryl must be five foot which is ridiculous I think sandra is 5ft 7.5
Miss Sandy Cowell
said on 27/May/20
Yes, Jake, Sandra does come over as small onscreen, I must say. Have you seen 'The Vanishing'? She looks tiny and helpless in that film and I must say, I didn't like Jeff Bridges in that. I had to immerse myself into something more uplifting after seeing it, Jeff being one bloody good actor.
Sandra has been written up as 5ft6 and 7 but I will opt for 5ft7.
Cheers Jake! 😁👍 XX
Jake Johnson
said on 15/Apr/20
Go online and look at paparazzi images. She is no taller than 5'4" and I bet is closer to 5'3". The hipline of SUVs is even with her shoulders.
JohnMoore-162cm
said on 7/Apr/20
@Ayyy-She's 5ft7
Miss Sandy Cowell
said on 14/Jan/20
Yes, she really is 5ft7, the height that appears on her missing posters in the '93 film 'The Vanishing'. This is one instance, two others of which immediately spring to mind being Keira Knightley and Sarah Paulson, whose slenderness makes her seem petite nonetheless, and possibly shorter in my humble opinion.
I'm going along with the 5ft7 then. The average vote is even more - over 5ft7.25 - which I find surprising. 😉🌹
I once read in a magazine that Sandra is 5ft6 and I didn't so much as even think she could be more!
Ayyy
said on 28/Dec/19
Its funny because I always thought she was an average height woman like 5'3 or 5'4. She is above average at 5'7.25 considering average height for a Caucasian woman being 5'5.
Nik
said on 16/Oct/19
@ denzil - I-N-T-E-R-E-S-T-I-N-G!
Lazar99
said on 29/Jul/19
@khaled taban.
She looks 5ft7 at least, but I wouldn't go as high as 5ft7 1/2 or 5ft8
Miss Sandy Cowell
said on 26/Jul/19
🕯️💐🎂 Happy Birthday Sandra! 🎂💐🕯️
Good grief! She can't be another year older.... can she?
Well, today is Sandra's 55th Birthday, and she looks eternally youthful and graceful.
5ft7 for this ageless beauty. 😁👍
🎈🎁🌷💝🎈🎁🌷💝🎈🎁🌷💝🎈🎁🌷💝
179cm guy
said on 25/Jul/19
5ft 7.25 or 7.5 I feel are probably more believable than almost 5ft 8 range or a flat 5ft 7.
Littlelee5ft6
said on 25/Jun/19
Khaled she really does look at least 5ft 7 definitely not under it
khaled taban
said on 16/Jun/19
Average vote is incredibly high, there must be something wrong, I mean I can't see this woman the full 5'7" let alone 5'7.25" or 5'7.5".
Some people here (with fake and proxy accounts) are giving wrong numbers just to make their idols taller than their real heights.
Nik
said on 19/Apr/19
@ Spencer - That's interesting!
Jancys
said on 25/Feb/19
171 cm. Good listing.
Spencer
said on 17/Jan/19
Looks 5'7.75"
Jess
said on 5/Jan/18
Rob,how much these heels give to Sandra in this pic with rihanna?
Click Here
Editor Rob: she might have 1.25 inches more...although I'm not sure if they are both the same height off the ground, hard to say.
MAD SAM
said on 15/Dec/17
I agree with what she claims 5'7.5"
Grit
said on 23/Oct/17
I still think that Jennifer Garner could edge her out
elijah
said on 20/Oct/17
At least 5'7, maybe 5'8
Celebheights 6'1.5
said on 17/Oct/17
denzil said on 8/Oct/17
no way 5'-7".....is that barefoot or in 5" stilettos....she's a shortie 5'2" or at best 5'3"
Are these 5'2"-5'5" comments actually genuine? She's at least 5'7", and I wouldn't be surprised if she were 5'7 1/4"-5'7 1/2" as she looks to be in between these marks with Ryan Gosling and Bradley Cooper (considering the footwear and everything). Ryan Reynolds makes her look south of these marks because he's very underlisted on here.
Celebheights 6'1.5
said on 17/Oct/17
denzil said on 8/Oct/17
no way 5'-7".....is that barefoot or in 5" stilettos....she's a shortie 5'2" or at best 5'3"
Are these 5'2"-5'5" comments actually genuine? She's at least 5'7", and I wouldn't be surprised if she were 5'7 1/4"-5'7 1/2" as she looks to be in between these marks with Ryan Gosling and Bradley Cooper (considering the footwear and everything). Ryan Reynolds makes her look south of these marks because he's very underlisted on here.
denzil
said on 8/Oct/17
no way 5'-7".....is that barefoot or in 5" stilettos....she's a shortie 5'2" or at best 5'3"
Nik
said on 15/Aug/17
@ Sandy Cowell - Hi!
Thanks for recommending the film "The Vanishing" to me!
I reckon that Sandra looks over the 5'6" mark, but not by much, so your prediction of 5'6.25" seems to be a good one, therefore I agree with!
You would struggle to see her at 5'7" then because normally women who are 5'7" don't look much smaller than an average man and the gap between them in height is not that much!
My Mum and I went over to the Huddersfield area on Saturday, that's why my comments were done later in the day! My brother Mark took us over to stay with him for the day, apt considering it was Huddersfield Town's first ever game in the Premier League, therefore that was a coincidence! They were playing in South London and beat Crystal Palace 3-0! I bet your boyfriend Jim was happy with the Arsenal result on Friday!
Cheers Sandy!
Sandy Cowell
said on 13/Aug/17
@ Nik - Hi! I am about to recommend a film to you called 'The Vanishing'!
Apart from being one of the best and most tense films I have seen to date, you will be able to see how small Sandra looks next to the brilliant Jeff Bridges, who has to be 6ft1.5 - 6ft2, and also you can compare her to Keifer Sutherland, who plays her boyfriend. He is a guy of average height and having Sandra as his girlfriend looks perfectly acceptable when you think about the male/female height gaps that are normally required by the makers of these Hollywood films.
Cheers Nik! I hope you enjoyed your weekend and that you have a great week to follow! 😁
Nik
said on 12/Aug/17
@ Sandy Cowell
I totally agree with you, she doesn't look the full 5'7" to me either! Look at the average vote though, I don't agree with it, do you?
I'm sure she is quoted elsewhere on the Internet to be 5'6", the elsewhere is sometimes wrong, but I am not sure it is this time.
I think that your 5'6.25" estimate is about right!
Cheers!
Sandy Cowell
said on 10/Aug/17
@ GetReal - Like the name! 100% hilarious!
I was always of the opinion that the lovely Sandra B was 5ft6 myself, and I was quite surprised to find out she was quite as tall as that, let alone an inch taller! She is one of those very, very slender people who comes over smaller, as opposed to those who are mega slim, yet look taller!
5ft5.5 - 5ft5.75 is totally believable!
Today, I am lowering my estimate a bit from last time to 5ft6.25.
GetReal
said on 8/Aug/17
No way! She's in 2.5-3" boots next to Rihanna wearing 1" boots and she is STILL shorter than 5'8" Rihanna. Though Rihanna does look 5'9 most of the time with her leggy stature. But if Riri is only 5'8 then Bullock is 5'5-5.5.5" max.
Tom
said on 7/Aug/17
exactly 172
Joshua
said on 3/Aug/17
She looks 5'7.5''.
jesse
said on 27/Jul/17
she looked 5'5 or 5'6 to me but i think late 5'6 range
Adijos
said on 19/Mar/17
5'7.5" in 171 cm.
berta
said on 14/Feb/17
i think 170 could be little to short and 172 may be to tall. i think what she generally can look is in the 171 range
Jalen C Gilmer
said on 27/Jan/17
5'7.5 in her younger days, 5'7 flat now!
Sandy Cowell
said on 12/Jan/17
I have read that Sandra is 5ft6 and 5ft7, depending on the magazine. I think she came over as tiny in 'The Vanishing', but she also has a super-slim build.
My Dad is in Atlanta, Georgia at the moment visiting 2 of his boys, my half-brothers, Nick and Alex! Nearby there exists a shop run by Sandra's close relatives. It is called simply 'Bullocks'!
anyonmious
said on 7/Dec/16
May be a 5'7.5" for a peak height. 5'7" for her present height sounds about right
S.J.H
said on 4/Nov/16
Ryan reynolds look 6'2.5 with her
MDG
said on 6/May/16
Whatever you hear take off 4 inches. Sandra Bullock Is 5"3
James B
said on 5/Apr/16
5'7 and nice looking
Dmeyer
said on 10/Jan/16
If she is 170cm then she would be not more than 178cm in some heels Clooney is max 2cm taller like 5'11 shoes on
REDO
said on 13/Jul/15
She looks 5'6 tops beside 5'9 Amber Valleta
Click Here
Sam
said on 14/Apr/15
I'm pretty sure that Bullock was wearing pretty sizable heels in The Proposal, I think she looked pretty tall near Ryan Reynolds there too.
Just
said on 12/Apr/15
In "The Proposal" she's taller than both Malin Akerman and 5'8 Mary Steenburgen. She's 172 cm.
Sam
said on 22/Jan/15
You know I always have fun each other messing up famous women wherever I see them and ecpecially they're alone. In a beauty of moment I saw her and spoke to her and we talked each other. I asked her to messing up her height if she would let me. She is exactly 5 ft 8' and 172,5 in cm.
blessedinLA
said on 7/Jan/15
Stood with her at TIFF and she is tiny-- 5'3" tops! She's very nice though and amazingly generous to her fans.
Rampage(-_-_-)Clover
said on 26/Nov/14
5ft7½ was closer, IMO
2F2F
said on 14/Jun/14
Isnt much shorter than Andy Richter and Conan when wearing heels..
phamus
said on 5/Jun/14
5'4" that's it Clooney is 5'8" and she is shorter than him in high heels. No one is tall in Hollywood.
Hannah
said on 24/Jan/14
She always appears tall to me in movies and photos. 5'7.5"-5'8"
dmeyer
said on 17/Nov/13
Can pull off 5"10 with big heels like 5'11 in them
(S)aint
said on 7/Nov/13
Sandra is gorgeous. 5'7 1/2" sounds like a good peak height.
Silent d
said on 16/Oct/13
5 foot 7. Taller than Meryl streep.
Arch Stanton
said on 2/Oct/13
Rob, she's in big heels
Click Here
and still looks a few inches shorter than Clooney, she should be virtually the same height as him in those heels.
[Editor Rob: 5ft 7 flat is probably nearer]
Arch Stanton
said on 26/Aug/13
Mmm in flats she looks a LOT shorter next to Ryan Reynolds, I'd say he has about 7 inches on her. 5'7" ish, can't be more than 171 anyway.
Arch Stanton
said on 26/Aug/13
Seems about right, in heels she's only a few inches shorter than Ryan Reynolds in The Proposal.
lakelady
said on 9/Jun/13
I stood five feet from her in a restaurant in New Orleans. I'm 5' 4" and she was barely taller than I am. (We both had on medium heels.) She is very fine boned and has what I would consider perfect proportions. She is a very beautiful woman and looked better in person than on screen. Ms. Bullock exuded warmth and charm, graciously acknowledging everyone around her. It was an unexpected treat to add to the sumptuous meal at Antoines!
snoopy
said on 29/May/13
5ft 6 or slighlty less, cause she always wears heels
Silent d
said on 13/Feb/13
In the proposal she looked 5 foot 8. 5 foot 7 seems right.
Seb
said on 11/Feb/13
Have to agree with Sword. I just watched Demolition man. Bullock and Stallone are wearing similar shoes. If Sly is 5'9" then Sandra is no more than 5'6". Both very watchable stars, however.
195jerry
said on 15/Nov/12
she looks tall. always thought she was 5'8 or so. but i can believe this listing too.
Hob
said on 12/Jun/12
shes not 5'7. weir proportion. she's probably under 5'6
Monica
said on 11/Jan/12
She looked around 5'6 (in flats) compared to 6'1 Benjamin Bratt in Miss Congeniality and around 5'8 with high heels compared to 5'3 Regina King in Miss Congeniality 2.
Jessica
said on 13/Nov/11
how she looks so short compared to ryan renyolds in the proposal
tewq
said on 23/Sep/11
some dr drew cohort was on the jay mohrs podcast and said she is really tall like 6'00"
blessed
said on 7/Sep/11
Stood right next to Ms. Bullock at a movie premiere at the Toronto Film Festival in 2006. I'm about 5" 10" and was in 1.5 inch heels and I towered over her. Saw her again at The Proposal premiere in Hollywood and she is really only about 5' 2" barefoot but she usually wears high heels (5-6 inches) so she looks taller. She was very nice to us fans both times though and she makes huge donations to many charities in the U.S. and worldwide.
Sword
said on 7/Sep/11
She doesn't seem so tall in Demolition Man, near Stallone and Bob Gunton. We can confirm a 6'1 for Gunton, and Sly seems an honest 5'9 near him. She looks like a 5'5 max near them.
Legend
said on 14/Jul/11
She's 5'6 Rob and Shaun.
Shaun
said on 12/Jul/11
Interestingly a lot of women say 6' is perfect height for a man and 5'7" is the female equivalent.
Shaun
said on 12/Jul/11
Yeah I think 5'7" is perfect height for a woman.
Shaun
said on 12/Jul/11
Rob if she said I'm five seven and a half why isn't she listed as that?
[Editor Rob: at the time i thought she was 5ft 7, her claim could be correct.]
Shaun
said on 12/Jul/11
To be honest I think she can look 5'9"-5'10" in films. I htink of her as a tall woman. Which being a legit 5'7" add heels she is.
monkee
said on 2/Jul/11
check out her next to sly stallone in demolition man, he is around 5.7 because I walked past him once in covent garden when he was promoting new rocky film and he was only slightly taller than me and Im 5.6, not that this is really important stuff in the world, it just interests me how height is so important in the celebrity world.
Rhonda
said on 17/May/11
Tim McGraw is 5ft 9 and Sandra is almost 3 inches shorter than him so that would put her at 5 ft 6. I've seen her and Tim Mcgraw stand side by side in person and he is a good 3 inches taller. I am 5ft 9 and when he walked by me I was looking him right in the eye. He was always shorter than Gwen Paltrow in Country strong and she's 5ft 9. Faith Hill is always the taller one and she's 5ft 9 also. Sandra is NOT as tall as people think nor is her ex-husband Jesse James. I'm 5ft 11 with just regular tennis shoes or a regular baby doll heeled shoe..so people can't lie about their height around me because I KNOW i'm 5ft 9 barefoot. When I saw Sandra and Tim filming the blind side I towered over Sandra. Also, like I said Her ex Jesse James seemed about as tall as me when I passed him near the Venetian in Las Vegas. NO WAY is that guy 6 ft. He's got a sissy voice too. Just Nastiness all the way... I dont see how he gets women.
liaz
said on 20/Apr/11
She isn't over 168 cm (5"6) barefoot.
Legend
said on 13/Apr/11
She looks 5'6 to me.
Lauren
said on 14/Mar/11
She's so lean I think 5'7, 5'8 is perfect
kelly
said on 11/Jan/11
5'7-5'8 seems about right...she's very lean and always looks so tall and leggy.
Adawg
said on 26/Dec/10
wow anderton you are so smart, im sure her heels are 5 inches, lmao i think rob should resine and instate u as editor of this website lmfao!!! 5'7 barefoot 5'10 in heels...
TheVerve180
said on 26/Dec/10
she is 172 cm. Perfect height for a woman.
Sam Rick
said on 16/Dec/10
She is rather tall not a lot of women walking the busy streets are 5'7.5 come on and let's not forget I personally think she is hot without makeup or when dressed as a tomboy.INFACT she is better of without the layers of makeup on the red carpet.BUT I don't envy her because she has been married before.
Bon
said on 8/Dec/10
though i remember watching some xxx-ish video with her starring and she looked really small, so maybe just another woman that likes to add some 3 inches to her true height. But she looks tallish on screen surely.
Bon
said on 5/Dec/10
171,a little over 5'7
Doug
said on 4/Jul/09
Yeah she's tall alright I think she is 5'7.5" as she claims. In heels she looks 5'10" or 5'11". Man I love this woman so much. Those chocoloate brown eyes and smile, big crush!!
paddy
said on 22/Jun/09
Oh, jeez... She looked just an inch shorter than Ryan Reynolds in "The Proposal", ofc wearing high heels. I know that Reynolds is like 190cm or so, but... really, she looked huge when standing next to him... Almost the same height!
Anonymous
said on 21/May/09
And the other pictures, Sandy with 183 cm Canadian actor Paul Haggis and they are in same height, Sandra in heels and Haggis has 1 inch lifts.
Click Here
samuel Anderton
said on 20/May/09
After I have seen this picture Sandra with Jesse James 183 cm, I am sure that Sandra is 5ft 8 minimum! I have examined this picture with my computer and 5 ft 8 accurate at least.
Click Here
sam anderton
said on 6/May/09
There is no chance she is 5 ft 9, but she always said she was 5 ft 8 in interviews and conversations on TV and in Magazins sections so far!
j.Lee
said on 4/May/09
is there any chance she is five nine?
anon
said on 30/Apr/09
@ anonymous...
Your dad operated on her mom? Boy that sounds wrong. But anyway, yeah Sandra looks 5' 7". In Practical Magic when she stood next to Nicole Kidman, Sandra looked just a teeny bit shorter but not much.
Sylver Stunner
said on 16/Feb/09
yeah she always looks more than 5.7, i can give her a perfect 5.7
anonymous
said on 12/Dec/08
In miss congeniality she looks 5 foot 7 next to 6 foot 2 benjamin bratt.
Anna
said on 15/Oct/08
I read in a magazine that shes 5'8.It sounds accurate,though sometimes she looks 5'6-5'7 to me.
sam
said on 20/Aug/08
She is a solid 172,50 cm
Anonymous
said on 4/Jun/08
in miss congeniality in the scene with the computer it says that she's 5'7 and 111 lbs..which, if true, would make her severeily underweight which she clearly isnt in that movie. hahah.
anonymous
said on 1/Oct/07
my parents knew her my dad operated on her mom my mom is 5'8 and said sandy wasnt much shorter than her prob like 5'7. 5'7 is right.
John
said on 28/Jul/07
In the film speed towards the end of the film there are some close up shots with Sandra Bullock and Dennis Hopper and Dennis Hopper looks way taller than Sandra Bullock. Dennis Hopper is listed on this site as 5'7" so Sandra Bullock must be 5'5" tops
John
said on 9/Jul/07
In "the net" she is described on the police computer as being 5'7".
Franco
said on 4/Jul/07
just watched her latest movie PREMONITION, she does look tallish but it wouldnt give her more than 170cm to be honest, she's bare footed and with shoes and even heels, with heels looked around the 178cm and normal shoes about 173-174cm
so yes bullock is 170cm
AKK
said on 28/May/07
Appears to be about the same height as Ellen(after accounting for heels), when she appeared with Julian McMahon to promote Premonition.
timber
said on 14/Mar/07
Editor Rob, can you please remove my post, I just noticed it has "inappropriate" links attached!thanks
[Editor Rob: the photos can be seen on getty images aswell]
Anonymous
said on 25/Feb/07
VG - I simply stated that jesse james is slightly taller than keanu reeves - as evidenced in photos from the lake house premiere.
I also simply stated that 5'12 IS 6 feet.
VG
said on 18/Feb/07
boo:Jesse James IS shorter than 6´ Kid Rock!!!...how could Jesse bee 6´2" doo?
Thats fact!
george
said on 17/Feb/07
Watched Miss Congeniality again. In the scene where they are trying to find an undercover cop and putting swimsuits on their computer pics, Sandra Bullock's profile clearly reads "ht: 62.1", "wt: 111.8"...if you don't believe me, then watch it again!!! I had to rewind it and pause the frame. Why would they make something up like that? Does that mean 62.1 inches? and 111.8 lbs? (and FYI Benjamin Bratt's profile says height 72.1 and weight 170 in that same scene)
boo
said on 14/Jan/07
Jesse James is taller than Keanu Reeves, who's 6'. JJ must be around 6'2" And, VG - 5'12" IS 6'.
Anonymous
said on 15/Nov/06
she does seem shorter in movies but both my parents met her and my dad used to know her and they both said shes like 5'7ish. my mom is 5'7-5'8 and she said that they were the same height.
Ralf
said on 31/Aug/06
He´s shorter than 6ft Kid...look at him and Travis Barker,Bullock etc and you see that he´s no more than 6ft-definitelly shorter than 6ft Kid!
I have seen him and Goldberg in Monster Garage-he has fat workshoes with thick heels there.
Ola
said on 29/Aug/06
Jesse james shorter than 6ft?! NO WAY. he is atleast 6'2.
have you seen the monster garage episode when he stood near to goldberg?
bullock is around 5'7 :
Click Here
VG
said on 7/Aug/06
No way!
Kid rock is 6-ft,jesse is a bit shorter than him.I think 5 ft 7,5 in are corectly in sandras height.
Jesse are like 5 ft 12(little shorter than kid.
jesse
said on 4/Aug/06
her husband jesse james is like 6'3 and shes at his nose so she could be 5'9
Rachel H.
said on 24/Jul/06
She seems so SHORT in the movies...how can this make sense? Can one "act short?!"
Larry
said on 18/Jul/06
Gotxo - Yeah: me and the wildlife! :-) For PETS I have cats & a dog. I DO have a lot of Norse genetics on the Stewart side. Also, Normans were originally Norse & my family had Norman roots too. So, Celtic, Normman, & direct Norse.
Well, I really don't see many people my height. I'd say maybe once every day or two. I see more tall guys (even young) in the 6'- 6'3" range. There's a coed who is 6'2.5", whom I've seen out & about. She looks like an athlete, but I don't know her. She's usually with a young guy who looks about 1" shorter, & he looks like an athlete too. They seem to jog everywhere they go. When I DO see guys MY height, they are usually skinnier than me. It's interesting that few of the national champ UT football team look nearly as big as me and some supposedly are bigger. :-) I'd probably consider over 5'11" to be tall for a guy & over 5'7" to be tall for a girl. I'm so big that I do notice when I see someone my size or larger. Just found out I'm back down to 225 again today. Guess I'm getting around more than I thought? :-)
BTW: the actor who played Leatherface sometimes works as a bartender/bouncer & he is indeed 6'4" and weighs at least 280 pounds. Nice fellow, makes good Long Island Tea.
[Editor Rob: leatherface, you mean the recent remake guy? One of the few who has commented their height...on this site here, he said 6ft 5 though.]
Gotxo
said on 17/Jul/06
Larry:
Maybe your fate is to face the dangerous side of nature, crocs, bears, leatherface...Just joking, LOL.
Good question that of Rob's one, being so tall & if your daughter is 6', what do you consider tall for a male (i mean under your height, obviously).
Remember the talk on Scotish ethnicity we had? It later turn out (thanks to BBC's "blood of the vikings") that in certain places of Scotland some guys bear a 30% of Norse genes. Vikings wiped out some pictish and traded and married to others. I bet you've a bit of that in your veins! :)
Larry
said on 17/Jul/06
Yep: she lives in Austin (where I live), but I've never seen her. Now, the guy who played Leatherface I've seen on 6th street. So, I tend to miss the pretty girls! Figures! :-)
[Editor Rob: Larry, how often when you walked around campus or austin do you see men taller than yourself. Ever seen a women near your height?]
Anonymous
said on 15/Jul/06
She is actually 5'5" in person. She lives in Austin, I did too (for a while). Check her out in photos with Heather Burns (who is in Miss Congeniality with her). Heather is 5'7". You can confirm heather's height by watching Betwitched (she plays Nina). She is 3-4 inches shorter than Nicole Kidman. Yeah, Sandra's not even 5'6". But, she is beautiful and her body is rockin'!
john link
said on 30/May/06
Weird, in Miss Congeniality she looked short. Maybe everyone in the movie was just really tall, but I don't know.
Bruce Lee
said on 3/Feb/06
No Sandra doesnt look taller than 5ft 7 inches. In "Two Weeks Notice" she appears much smaller than Hugh Grant, who is 5ft 11inches. So 5ft 7 inches is probably about right!
Anonymous
said on 11/Jan/06
What does this mean about liv or sandra?
http://www.lovelylivtyler.com/gallery/showpic.php?keywords=with&cat=&count=2886&origpage=1&picno=253
TJ
said on 22/Dec/05
What a strange. She is much tinier in person, yet you say 5'7. How is 5'7 tiny for a woman. It's a couple of inches above average. Were you expecting her to be 6 ft??
LAAnonyme
said on 22/Dec/05
I have met Ms. Bullock on several occasions, and she is much tinier in person than you would expect, though definitely not "short". She looks to be 5'7" - definitely no taller than 5'7.5"..
nejra
said on 19/Nov/05
i thought that she's more tall than that:)i said that she is maybe 178:)))))by...
mcfan
said on 22/Sep/05
I never realized Bill Pullman was so tall:
http://www.imdb.com/gallery/ss/0114924/Ss/0114924/fcstil_0571a.jpg?path=pgallery&path_key=Bullock,%20Sandra
Anna
said on 14/Aug/05
Wow is she really that tall? I always thought that she was a lot shorter, probably because she doesnt seemt to wear high heels much, and her co-stars like keanu reeves are pretty tall. So is she 171 or 173? Actually i think she could be 173..
jinos13
said on 17/May/05
i saw her...she is a little bit taller...around 173 cm