Chad L. Coleman's Height
5ft 10 ¼ (178.4 cm)
American actor best known for playing Tyreese Williams on The Walking Dead, Dennis 'Cutty' Wise on The Wire and Col. Frederick Lucius Johnson on The Expanse.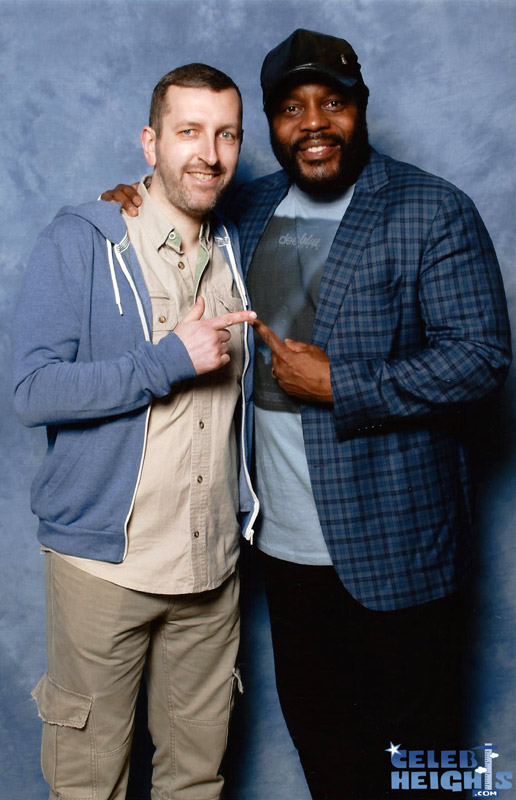 5ft 8 Rob and Chad @ Collectormania 2015
You May Be Interested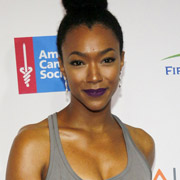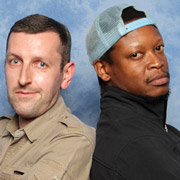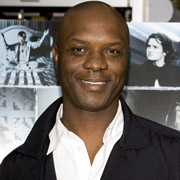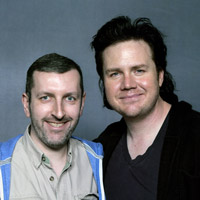 Add a Comment
49 comments
Average Guess (36 Votes)
5ft 10.54in (179.2cm)
ez e
said on 14/Jan/21
I've only seen him in the expanse and compared to Steve strait, Coleman looked about 5'10.
Genau
said on 6/Dec/20
here looks 5ft10.25 - 5ft10.5 but on twd he looked 5ft10.5 - 5ft11 most of the time
Slim 6'1"
said on 6/Aug/20
Taller than mike Tyson confirmed
Slim 6'1"
said on 6/Aug/20
179-179.5
Slim 6'1"
said on 6/Aug/20
Upgrade to 179cm
luissc96
said on 26/Jun/20
He gave the impression of being a big guy in TWD. Amazing .
Jkiller
said on 9/Jun/20
5'10.5 (179cm) I think is very accurate.
Davidjr
said on 18/Apr/20
He is claimed at 180cm or 5foot 10.8inches its possible 5foot 10.25inches
edimaropk
said on 10/Apr/18
Looks taller than Andrew, my guess is 5ft10.5
Slim
said on 1/Oct/17
Editor Rob: very little, wouldn't dare try to guess him that short!
***********
Lol, I know iron mike being 5'10" can strike fear into 6'6" men!
Slim
said on 27/Sep/17
Slim said on 26/Sep/17
Add to arrow please.
Flat 5'10, quarter inch unnecessary.
Editor Rob: in person, Chad looked taller than Mike Tyson!
**********
What are the chances of Tyson being 176 area?
Editor Rob: very little, wouldn't dare try to guess him that short!
Harris
said on 27/Sep/17
so Rob you are saying you were able to spot Chad being a mere quarter inch taller than Tyson? Wouldn't such a small fraction be hard to detect!?
Editor Rob:
A 1/4 inch is like the thickness of an Iphone 7. It's not much, but it's not like 2 sheets of paper.

But for Chad, I'm saying the odds for me, seeing him in person and with others, is that he would edge Tyson out a fraction.
Slim
said on 26/Sep/17
Add to arrow please.
Flat 5'10, quarter inch unnecessary.
Editor Rob: in person, Chad looked taller than Mike Tyson!
Max
said on 31/Aug/17
Than you Rob 👍🏻
Max
said on 31/Aug/17
@Rob
It could be that Melissa is standing on a step but if you look at this picture she stands in the same place and ist shorter than Norman Reedus:
Click Here
:
Editor Rob: it must be, because in person there is over 4 inches, nearer 5 between them!
Jayyy
said on 14/Feb/17
I thought he was a tall guy
Max
said on 3/Feb/17
At this photo with Melissa McBride (5 ft 5.75) Melissa seems so much taller than him:
Click Here
I think Melissa wore heels but then they should have been about 6 inches? Is this possible?
Best regards
Max
Editor Rob: Max, I'd say quite confidently that Melissa is on a step there 👍
gian92
said on 5/Oct/16
i don't know why but in the wire he seems for me 6' , Rob he didn't look much shorter than Idris Elba and Wood Harris .
Editor Rob: up close he looked a bit over 5ft 10 I thought, but not as tall as 5ft 11, that was my honest estimate.
Shredder
said on 14/Jun/16
This is what a big 5 ft 10 guy looks like.
Puma
said on 3/Jun/16
Chad Coleman is strong 178-179.Maybe 180, Rob?
Editor Rob: up close I wouldn't have guessed him quite that high, I watched him with some fellow attendees during who were in that 5ft 10-6ft zone and would have thought a decent 178 range.
6'3.5
said on 1/Jun/16
Crane, same built too
Crane
said on 1/Jun/16
@6'3.5 That's exactly what I thought! He's also around the same height as DC.
littlesue
said on 30/May/16
Thought it was the singer Gregory Porter for a moment, lol
dors
said on 28/May/16
He looks taller than 5'10 Andrew Lincoln on the show, not just by 0.25 inch, but more. The thing is, Andrew even has footwear advantage compared to him. It's weird. I certainly thought Chad was at least the same height as Jon Bernthal. His build as well makes him look tall. I've noticed, in real life, most people with a similar build like Chad's look better and taller than their skinnier counterparts.
Editor Rob: I doubt there is really more than a fraction between them if measured, although I do think Coleman is taller up close. Both shorter than bernthal.
6'3.5
said on 28/May/16
Daniel Cormier twin
c-mo
said on 27/May/16
whenever I saw this guy on screen I thought to myself that he must have the perfect height because his height always looked very good to me especially compared with the other men around him. I think his borad build also has an influence on it . I thought he is 180cm but yeah close enough
this guy is along with scott adkins and many others is a proof that 5'10 is a good and aesthetic height
Jacky Huynh
said on 26/May/16
Looks 179-180 to me.
amaterasu
said on 25/May/16
Doesn't look over 178cm to me, and watching TWD he just didn't look 5'11", I was guessing him even less than he currently listed.
c-mo
said on 25/May/16
solid 179cm ;)
Moke
said on 24/May/16
Does not look over 5'10 imho. Wears a hat too.
Andrea
said on 24/May/16
Have you met Lincoln too???
Editor Rob: yes I seen him up close and got to shake his hand.
Mat
said on 23/May/16
Proof that a 5'10 1/4 guy can fool Rob into thinking 5'11
Andrea
said on 23/May/16
You finally did meet him :)
Glad to see i was right, i said that he looked more 5'10 range than 5'11 in The Wire (can't say anything about TWD)...
As i said, i saw some photos where he can even look more 5'9 but this guy does have very bad posture at times!
He does look 5'10ish with you!
Editor Rob: in person I'd rank the guys like this:

Reedus weak 5ft 10,
Lincoln 5ft 10,
Chad strong 5ft 10,
Bernthal near 5ft 11
Mike R
said on 22/Nov/15
I ran into him while on vacation in New Orleans and I was shocked that I towered over him. I stand at 6'2" and he's probably 5'9"-5'10", but he's a stocky guy nonetheless.
Andrea
said on 28/Apr/15
It is true he can look shorter than what he'd measure and that his posture is quite poor at times... I mean, i've seen some pictures where he looks more 5'9 range! But a full 5'11 listing is maybe a little too conservative! What about 5'10.5, Rob?
[Editor Rob: it is believable 179 range.]
Rob
said on 25/Apr/15
I met Chad Coleman today at C2E2 (Chicago Comic Entertainment Expo) very nice guy. However I disagree with his listing. he is NOT 5'11". I am 5'9.5" barefoot and 5'10.5" in my shoes. Coleman had a footwear advantage wearing a workboot type. I could be wrong on that. However his shoes added more height than mine. very thick sole. to my surprise we look close in height. I recall looking slightly down at him, because my eye level was higher. He could be in the 5'10" range at most because he slouches, but didnt seem to slouch in while standing next to him
Click Here
[Editor Rob: it's not impossible he is nearer 5ft 10 than 11, but on the show he has that 'carrying a backpack' look about him.]
Boo
said on 13/Mar/15
I would say he looks around 6 foot
the shredder
said on 29/Oct/14
Andrew is legit 5'10 and wear cowboy boots which makes him 5 '11 , this guy slouches
1.79 cm guy
said on 27/Oct/14
this guy is seriously built like a tank! he might not be legit tall, but he sure do looks intimidating at 179-1.80 cm. (which is still slighly above average if you ask me.)
Dave178
said on 2/Oct/14
He looks shorter than Andrew Lincoln on The Walking Dead
Sam
said on 26/Sep/14
He has also on It's Always Sunny in Philadelphia but not many good comparisons with the regular cast, he looked medium-height next to some unknown but seem slouched, as a thuggish guy preoccupied with jean-shorts, LOL.
mike
said on 26/Sep/14
well he didn't seem a lot shorter than David Morrissey.
I'd guess 5ft 10.5-11 is arguable.
AlexMahone
said on 25/Sep/14
I don't think so that we should call "big" a 180cm tall guy. Here is a group photo what isn't ideal for Chad because he's tilting, slouching so much but if he stands straight his height is the same like Norman Reedus height.
Click Here
I give him 179-180cm. Another interesting point that David Morissey is clearly 6'3 (191cm) here.
lelman
said on 25/Sep/14
He looks about the same height as Lincoln to me, but Lincoln's always in cowboys boots and has pretty good posture compared to this guy, so 5ft 11 seems fair enough.
mike
said on 25/Sep/14
Rob, he was listed 5ft 9 on a few sources i actually thought he looked that range in TWD. Maybe 5ft 10 range is better?
[Editor Rob: I don't know, you could argue 5ft 10.5 but this guy isn't standing tallest half the time.]
Jim
said on 25/Sep/14
Same Height as Norman Reedus ! I give him 5'10 and no more.
Nick
said on 24/Sep/14
Rob he looks about 5 foot 9 to me Noo???
[Editor Rob: I doubt he's that small]
Andrea
said on 24/Sep/14
His posture isn't the best at times, but do you really think he's a big 5'11 guy? In The Wire he looked somewhere in 5'10 range... I would have guessed 5'10-5'10.5 was possible for this guy but 5'11 seems a bit too much on the optimistic side...
[Editor Rob: 5ft 10.5 is possible, but he's hard to tell because of his bulky shoulders and posture at times he can look barely even 5ft 10]
Sam
said on 24/Sep/14
Yeah, he does look this range with the rest of The Walking Dead cast. Can seem like a bigger guy by himself because he's bulky, broad-shouldered, looks as strong as an ox.