Clayne Crawford's Height
5ft 10 ½ (179.1 cm)
American actor best known for roles in Swimfan, The Great Raid, Smoking Aces 2, A Walk to Remember, The Baytown Outlaws and TV series Lethal Weapon. On his resume he was listed 6ft and 175 pounds.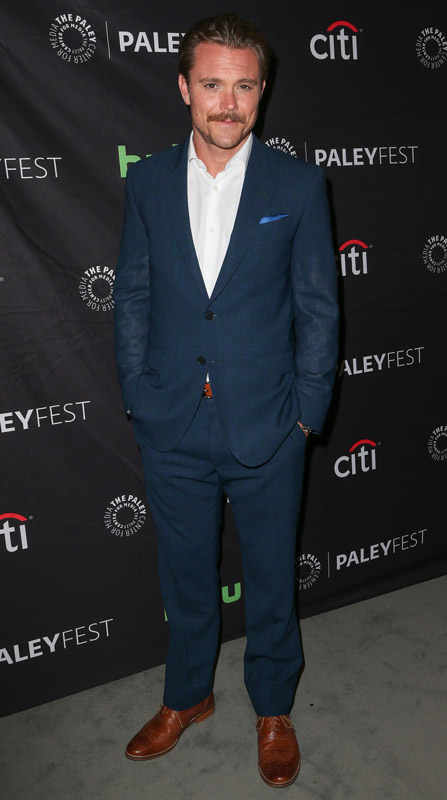 Photos by PR Photos
You May Be Interested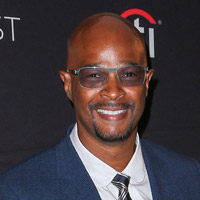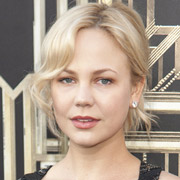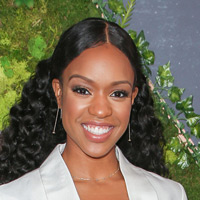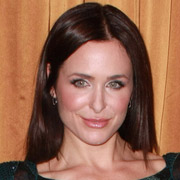 Add a Comment
17 comments
Average Guess (27 Votes)
5ft 10.92in (180.1cm)
J.Wright
said on 30/May/20
I looked at his shoes in Rectify and they were definitely "lifts," probably giving him another 3 inches. My estimate of his height without the lifts is about 5'7". So with the lifts he's approx. 5'10". Adelaide Clemens, his costar in "Rectify" wore flats and he was only an inch or maybe two inches taller than she was at the very most. (Okay, maybe he's 5'8" max.)
Sonnecker
said on 23/Oct/19
Sometimes he could appear a little shorter because of his proportions, expecially when he was younger. He's easily 5'11" barefoot in the evening. Maybe 181 cm.
Smitty
said on 5/Sep/19
6ft, There is no way this guy is shorter. Compare him to Ross Patterson who is 6'3.
Zampo
said on 27/Apr/18
Rob,
This one needs a little more investigating. My first instinct was 5'11 from watching him on TV. His build reminds me of Di Caprio so would have thought he was in that range. I'm just not sure on this guy.
CDS
said on 29/Nov/17
On TV's "Lethal Weapon", he appears no more than an inch/inch & a half shorter than Damon Wayans, who for the longest time was listed online as 6'3"?? So I thought Crawford was atleast 6'1", thinking that height for Wayans was probably in shoes. Was looking at his boots on LW, and definitely looks like there's room for some major lifts. I really don't have a guess for Clayne, except, if Wayans is atleast 6'1", Clayne has to be 5'11" bare minimum (6' in shoes).
JJAK
said on 25/Sep/17
Looks and acts like a natural 5 11 to 511 .5 aka hollywood 6 ft.
Especially after seeing him next to "average folk" which he is clearly much taller even in flats.
I do not think he is a full 6 ft maybe in shoes bottom line he is no more than 2 inches shorter than wayans.
Dmeyer
said on 29/Jun/17
For some reason looks 6 FT on lethal weapon
Dmeyer
said on 23/May/17
Thanks Rob 179 IS closer
Dmeyer
said on 22/May/17
Rob its hard to see this Guy more than 4-5cm under Wayans even if Wayans Could be nearer 6'1 today and even counting footwear something id off , are you sure he is that short
Editor Rob: yeah he could be taller.
Dmeyer
said on 15/May/17
Hard to see him less than 5'11,5 with Damon wayans
Sime
said on 26/Dec/16
Doesn't appear to be that much short than Damon who's 6'1.5, my guess is he's 5'11
Click Here
Del Mar
said on 22/Sep/16
Looks same height as Damon Wayans in Lethal Weapon. How come?
grizz
said on 17/May/16
Are you sure he's that short, Rob? Next to Damon Wayans Sr. he mostly looks 2-3 inches shorter in promoting Lethal Weapon series.
Editor Rob: I wouldn't have guessed him much taller than this range.
MacReady
said on 9/Feb/16
Surely he's taller Rob. I've been watching him in Rectify, and he looks way taller than Adelaide Clemens (who you estimate as being 5'8.75'').
Editor Rob: yeah, actually she looks no more than 5ft 8.
MaskDeMasque
said on 13/Sep/12
@James
Just watched perfect host, good film btw, during the scenes they were in, DHP was in socks and he was in shoes. Anyway, this height seems about right for him.
James
said on 29/Oct/11
In The Perfect Host, he looked considerably taller than the supposedly 5 ft 11 David Hyde Pierce.