Damien Fahey's Height
6ft 1 ½ (186.7 cm)
American TV host and actor, known for Total Request Live and Family Guy.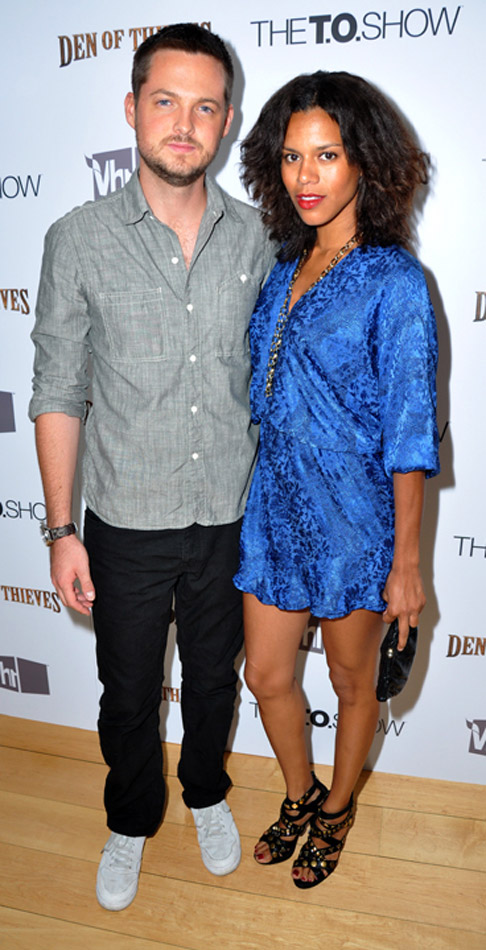 Photos by PR Photos
You May Be Interested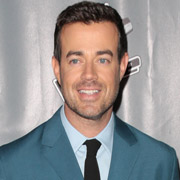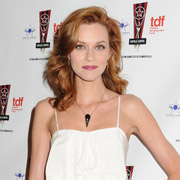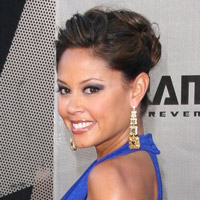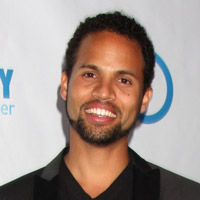 Add a Comment
36 comments
Average Guess (4 Votes)
6ft 1.56in (186.8cm)
Littlelee5ft6
said on 5/Jun/20
Would his wife be around 5ft 8 going by the photo rob?

Editor Rob
Yes, she has a blog
Here
and at the bottom mentioned she was 5ft 8.
Junior Hernandez 1990
said on 25/Jul/18
He struggle to look 6'0 posted by Hugh.
Hugh
said on 26/May/11
Click Here
with footwear. He probably is around 6'1".
Alex
said on 23/Oct/08
I was flipping through channels and saw Michael Phelps on TRL right next to Damien and he had at least an inch, maybe 2 inches on Damien at most. Phelps is listed at 6'3 and 6'4. I'd say he's at least 6'3 so it puts Damien at about 6'2. With Greg Oden he did look shorter but with a 6'11 guy you're going to look short even if you're tall.
Hugh
said on 13/Sep/08
Tall guy for sure. 6ft2 or 3.
HMM
said on 31/Jul/08
look for a picture of derek jeter and damien fahey. damien's 6'2 / 6'1.5
Delong2
said on 13/Jun/08
I watch MTV and Tom DeLonge was on TRL with Damien and they were (are) the same HEIGHT 189 cm something between 6'2 and 6'3 foot.
Vegas
said on 17/Jan/08
fahey nearly always wears converse on his show, giving him about just over half an inch over barefoot
venus
said on 16/Jan/08
He wears thick sole sneakers too. Nike's if I'm not mistaken. I give him 6'1 the most.
OutBenchThis
said on 23/Nov/07
JohnW, Fahey must have the Will Smith thing going on as well..incremental height increases..both late bloomers perhaps ..lol :p
JohnW
said on 14/Nov/07
Today on TRL he said "You want to put me, 6'3, on a child's motorcycle?"
MattC
said on 26/Oct/07
I dont really watch MTV that much but I was flipping through the channels and Steve Carell was on TRL so I watched it. Anyway a 5'9(being generous) Carell looked 3 inches shorter than Fahey at the most. He was atleast an inch above Fahey's eyebrows. Like I said I dont watch MTV so I rarely see Damien but judging by what I saw with Carell he looked 6'0.5 tops.
block7
said on 18/Aug/07
He once said that he was 6'2" on TRL.
Josh
said on 4/Jul/07
A bit under 6'2 more like 6'1.5
Viper
said on 30/Jun/07
Jerk, yeah. I said he can look as short as 6-0 sometimes and got killed for saying that. Thanks for backing me up on that :) And Greg Oden isnt 7-0. Hes 6-11.
TheJerk
said on 29/Jun/07
He really can look under 6-2. Next to 7-0 Greg Oden he looked nearly a solid foot less. And not much taller looking than 5-11 Grenier guy.
Ed
said on 2/May/07
Saw an old TRL clip for the move Troy and Fahey looked to be an inch taller than the 6ft2.25 Eric Bana who had about 2 inches on Brad Pitt. Bana had some kind of casual athletic shoe like Vans or Simple, while Pitt wore some sort of boot(of course), and Fahey looked to have on casual shoes. Plus Fahey hosted The Regis and Ripa show and was about 1.5-2 inches less than the 6ft4 Jeff Goldblum. Kelly Ripa was commenting on how tall they both were and made them stand together.
Anonymous
said on 3/Jan/07
6'1.5" (6'2 close enough) In the Fahey/Lima back to back pics.. If adriana lima is 5'10, she is probably close to 6'1 in those shoes. They don't appear to have more than 1/4" sole on the front and are probably four inch heels with the sole which gives about 2.75" of height. Damien is 2" taller meaning he is 6'3 in shoes. The kind of sneakers he has on give 1.5" in height. Hence 6'1.5".
john
said on 17/Oct/06
One way or another Tom Welling appears taller in the video I watched of him on TRL. If Fahey is a solid 6'2" than Tom is clearly taller than this. One more piece of evidence to support my claim that Tom is over 6'2". A claim that Viper652 has challenged to no avail.
Alex
said on 26/Sep/06
Looks a solid 6'2 guy to me at least. Maybe 6'2 and change.
Viper652
said on 17/Sep/06
Sometimes Fahey can look closer to 6-2 like he did with the Rock, then other times just 6-1.
MD
said on 16/Sep/06
His height confuses me. Here he is with 6'3" Will Ferrell, while though there is a bad angle, it's clear Ferrell is more than an inch taller:
1.
Click Here
2.
Click Here
Then, here he is back-to-back with supermodel Adriana Lima, who's listed at 5'10", but she's in heels, here. But, it's hard to tell how tall her heels are:
3.
Click Here
4.
Click Here
Then with 6'2.5" Ashton Kutcher:
5.
Click Here
6'2" looks like the most consistent, though.
JK
said on 16/Sep/06
this guy is a solid 6'2''
john
said on 16/Sep/06
It seems as though Viper652 is the only "some people" that believes Fahey is 6'1".Why does he purport this, simple, it helps to support his theory that Tom Welling is 6'1". If Fahey is a legit 6'2" than Tom couldn't be 6'1" and if this were the case Viper652's world may come crashing down. Just accept the fact that Tom is 6'3" and has a half inch on you. Is it really that absurd a possibility that feel the need to refute it every chance you get? Perhaps you're only 6'1" and not the 6'2.5" that you claim and can't stand the thought of pretty boy Welling towering over you. Do you view this as a threat to your manhood? Any way you look at it you lack any real proof that either of these guy's are less than 6'2" and your arguments seem a bit capricious and arbitrary. Until you can come up with any solid evidence to the contrary I'm sticking with 6'2" for Fahey and 6'3" for Welling.
Louie John Buluran
said on 5/Aug/06
he is 6 ft 2 Hulk Hogan is only 2 inches taller than this dude...
Viper652
said on 1/Jun/06
Fahey looks about 6-1 to me.
dmeyer
said on 30/May/06
either fahey is 6'3" or llcool j and ashton kutcher are less than 6'2" i met cool j he was at the very leat 186 more like 187 and kutcher was 6'2.5" or 3" and was wearing low heeled footwear damien might be 6'3" or 4" ihave to check
TheJerk
said on 25/May/06
Hugh jackman looked a solid inch on fahey on trl just today. although jackman may be 6-2.5 and fahey 6-1.5
dmeyer
said on 6/Apr/06
he looks a solid 2" on willis
ds
said on 15/Feb/06
I'll try to get a pic up, where he looks shorter than 6'2 Roddick...
wrestling
said on 13/Feb/06
Tom Delonge Is Said To Be 6'4" 164 lbs ... Dunno If Its Right Tho , Looks 6'2"ish On That Picture ... Fahey Looks Solid 188cm
MD
said on 12/Jan/06
Here are some pics to help with this. If you give Matthew McConaughey 5'-11.25" he is probably the 6'2" listed (maybe it's in shoes, I don't know):
1. http://www.imdb.com/gallery/granitz/3667/Events/3667/DamienFahe_Kambo_6139843_400.jpg?path=pgallery&path_key=Fahey,%20Damien
2. http://www.imdb.com/gallery/granitz/3667/Events/3667/DamienFahe_Kambo_6139844_400.jpg?path=pgallery&path_key=Fahey,%20Damien
3. http://www.imdb.com/gallery/granitz/3667/Events/3667/MatthewMcC_Kambo_6139841_400.jpg?path=pgallery&path_key=Fahey,%20Damien
Carl Joseph
said on 10/Nov/05
Yes I see him at least once a week in Manhattan. He's 6"2' . . . why do we care?
BOB
said on 5/Oct/05
http://editorial.gettyimages.com/source/search/details_pop.aspx?iid=51727135&cdi=0.
How tall is Tom Delonge?
Bigg
said on 18/Aug/05
J...did you minus about an inch considering he was wearing shoes?
J.
said on 9/Apr/05
Have met him. Defintely this height.