Daniel Baldwin's Height
6ft 1 (185.4 cm)
American actor best known for roles in Vampires, Homicide: Life on the Street, Born on the Fourth of July and Knight Moves. When he appeared on the TV show - Celebrity Fit Club - his height was listed as being 6ft 1. On 'The Ed Forman show' he mentioned
"I'm Six One now, I grew 1 inch after 13."
.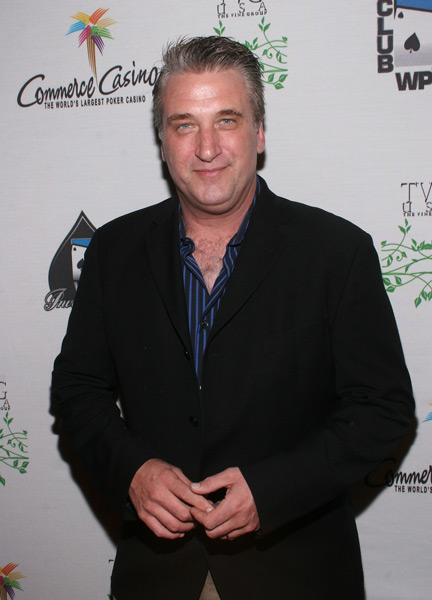 Photos by PR Photos
You May Be Interested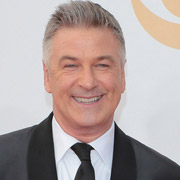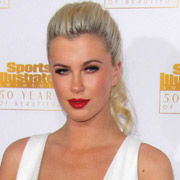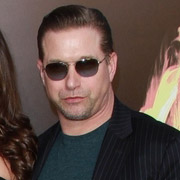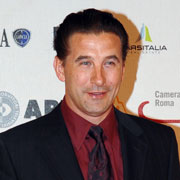 Add a Comment
32 comments
Average Guess (8 Votes)
6ft 1.13in (185.7cm)
Rampage(-_-_-)Clover
said on 8/Dec/19
Strong 6ft1 peak, maybe nowadays a bit under it though. Doesn't seem much taller than Alec and looks to be over an inch shorter than Billy
Miss Sandy Cowell
said on 27/Nov/19
It just goes to show how tall someone of 6ft1 really is - Daniel looks MASSIVE in John Carpenter's'Vampires', and he's very muscly!
💪😯
6ft1.
Sandy Cowell
said on 1/Jul/18
I was watching the film 'Vampires' last night, which was showing for the first time on the 'Horror Channel' to round off their June special season of John Carpenter films. I hadn't seen it since the 90's and recall that it had excellent special effects. This time round, I wanted to take in the stars' heights of course, as well as see if I'd enjoy it as much some 20 years later. As a matter of fact, I did enjoy it, but I found it really funny as well!
The arguments between Daniel and James Woods are hilarious - and littered with filthy language! It's a sharp contrast to John Carpenter's 'Prince of Darkness', starring Donald Pleasance as a clergyman; rarely do you hear men of the cloth swearing their heads off!
The first thing I noticed about Daniel was his incredible facial similarity to his brothers. Stephen drew the short straw in the height department, though Daniel definitely came out with a trump card, being over 6ft tall. I did Google the cast as I was watching the film, and what I saw entered as Daniel's height was 188cm, or 6ft2. I thought "No way is this guy 8cm taller than James Woods!"
James was written up as 180cm, or 5ft11, which I remember to be correct for him, especially at that time in his life, when any height loss will have been doubtful or negligible. In this film, the two actors do have a noticeable height difference, but 8cm is poppycock! 🏵️🐓
Daniel isn't the tallest cast member. The lead vampire, Valek, is and he wouldn't have made a very convincing lead vampire if he was small because the way the vamps assemble themselves, any shorter an actor would have spoiled the effect! Now he really IS a convincing 188cm, or more. I have to check that out AND who plays him! He isn't as well known as many of the other actors, but for a 600 year old, he's quite pretty!
This film was good enough evidence to me that Daniel is 6ft1. I haven't seen him in anything else unduly memorable, at least nothing that springs to mind.
6ft1 it is.
Rampage(-_-_-)Clover
said on 30/Aug/17
He looks right between Alec and Billy
berta
said on 13/Aug/17
it looks to be more than only 1 inch beetween him and william baldwin
Rampage(-_-_-)Clover
said on 7/Jul/17
I think he was at least a solid 6ft1 peak. Today maybe he's lost a small bit but I'm sure he's a fair bit taller than Alec
josh jeffords
said on 16/Mar/17
He claims the same as bill 6 2 which is even less believable much bigger looks similar to alec who has bad posture.
Id guess the photos these guys look tall alec is hunching Ive only seen him a few times but he looks a big 6 ft maybe 6 1 in shoes.
Is this gym which he clearly is avoiding credible?
Rampage(-_-_-)Clover
said on 23/Jun/16
Rob, Daniel claims 6ft1 in this interview around 8:10-8:20
Click Here
He said that was 6ft at 13 and only grew an inch after
Editor Rob: ok thanks for pointing the quote out, I'll mention it at the top as well.
Rampage(-_-_-)Clover
said on 13/Apr/16
Cool...my thoughts exactly. A taller version of Alec. I think he gets mistaken for him the most!
Rampage(-_-_-)Clover
said on 11/Apr/16
Rob, which of these most likely for the lesser known Baldwin?
A) 188.5cm/186.5cm
B) 188cm/186cm
C) 187.5cm/185.5cm
D) 187cm/185cm
E) 186.5cm/184.5cm
Editor Rob: been a while since I seen this guy in anything, but I think around C is ok
Rampage(-_-_-)Clover
said on 22/Oct/14
Rob, is a fraction over 6ft1 possible for Daniel?
TJE
said on 25/Jul/14
I'd shave another 0.25-0.5 inch. Doesn't look that much taller than Alec.
Click Here
Rampage(-_-_-)Clover
said on 21/Jan/14
"Daniel Baldwin height: 6ft 1.5in (187cm)"
One of those dude listed at 6ft2 who may not be quite there but are near it, IMO. He has 2in on Ray Liotta in Phoenix and of course on Alec
Rampage(-_-_-)Clover
said on 22/Jun/13
Stephen Baldwin 5ft9in(175cm)
Alec Baldwin 5ft11in(180cm)
Daniel Baldwin 6ft1.25in(186cm)
William Baldwin 6ft2in(188cm)
Rampage(-_-_-)Clover
said on 24/Nov/11
If he's 5ft11.5 then Alec Baldwin is 5ft9 flat
He's 186-187cm, a little shorter than William Baldwin
Rampage(-_-_-)Clover
said on 15/May/11
He's 187cm
kris
said on 24/Apr/11
I just saw him at the grocery store in portland oregon. I'm 6'2" and there's no way he's taller than 5'11.5".
Rampage(-_-_-)Clover
said on 10/Apr/11
Nearer 6"2...187cm
Hugh 190cm
said on 9/Jun/09
C' Mon rob he's taller than 185cm. Closer to 6ft2.
Ange
said on 6/Jun/09
You people need to watch Homicide: Life on the street for the first couple of seasons. Daniel Baldwin needs an UPGRADE. This was a VERY tall cast and he looked taller than Braugher and Belzer and not that much shorter than Kotto, but obviously sorter than Secor.
Hugh 190cm
said on 4/Jun/09
Rob, he was taller than Cole Hasuer (6ft1) in Paparazzi by at least an inch and he's way taller than his brother Alec. 187-188cm is more accurate.
Hugh 190cm
said on 3/Jun/09
Rob, this guy deserves an upgrade. He towers over Alec by like 3 inches. Move him to say 6ft1.75.
[Editor Rob: he was supposed to have been measured for the fit club show.]
Hugh
said on 24/Dec/08
He looked about 1 inch taller than James Gandolfini in an episode of the Sopranos.
Hugh
said on 15/Dec/08
187cm-188cm.
Hugh
said on 13/Dec/08
Yeah, I watched Paparazzi and this guy looked almost an inch taller than legit 6ft1 Cole Hauser. I'd say this guy's closer to 6ft2. He's also over 2 inches taller than Alec who I doubt is over 5ft11 these days.
Hugh
said on 14/Nov/08
187cm actually.
Hugh
said on 16/Sep/08
I'd say 6ft2.
ras
said on 11/Aug/07
Here in Mexico in Celeb fit club the height given for him was not 185 cm (which is what he is supposed to be if he is 6 ft 1) but 183 cm! I'm supposing they did a bad conversion to the International System cause I don't believe he's under 185 cm either.
Tourist
said on 27/Sep/06
I ran into Dan Baldwin at a Starbucks in Malibu in '05- I'm 6'3" - his 6'1' is probably accurate.
CelebHeights Editor
said on 8/Nov/05

From gossip newsgroup:
"I actually met Daniel a couple years ago at a celebrity golf tournament....He also looked shorter than the 6'1 that he claims to be though. I'm 5'7 and I thought he was maybe 5'10. My then boyfriend was 6'3 and there's no way that Daniel was only 2 inches shorter than him."
Xhamlliku
said on 22/Oct/05
He does look 6'2"
Mysterio
said on 3/Mar/05
I would say he's about 6'2", when I met him he looked to be atleast 187 cm and probably no less than 188 cm. I would say he is 188 cm on the mark, though from a distance he doesn't look as tall, which is probably why he is listed here as being a bit shorter than he actually is. I can say from a distance he didn't look 6'2", but being 6'1" (185 cm) and having stood face to face with him I would say he was an even inch taller than me. A really nice and easy going guy, given how humble he was you definately wouldn't get the impression that he was a celebrity of any kind.