Danny Aiello's Height
6ft 2 (188 cm)
American actor, best remembered for roles in films such as Do the Right Thing, Hudson Hawk, Moonstruck, Jacob's Ladder, Ruby, Once Upon a Time in America, The Godfather: Part II, The Purple Rose of Cairo and Leon: The Professional. In a 1997 edition of The Beacon Journal he said
"I'm 6-foot-3 1/2"
.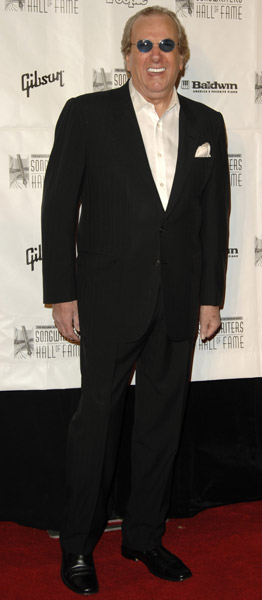 Photos by PR Photos
[On The Last Don] In the first scene in the movie, I was standing with my three sons - all of whom are six feet, two inches tall; I'm six feet, three inches tall - I obviously tower over them. Toward the end of the film, we all stand up again, and this time, I'm 12 inches shorter than they are.
-- 1997
You May Be Interested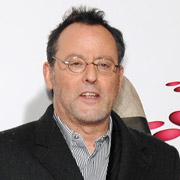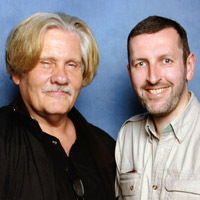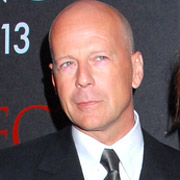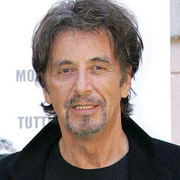 Add a Comment
35 comments
Average Guess (4 Votes)
6ft 2.25in (188.6cm)
Jtm
said on 15/Aug/20
He was closer to John turturro's height than John goodman was and considerably shorter than Tim Robbins despite Robbins wearing socks and aiello shoes on. Sorry but not buying 6'3.
Christian 6'5 3/8"
said on 14/Aug/20
@Kane21
So Aiello couldn't have been lying about his height, just because he recently died and was a legend?
Rampage(-_-_-)Clover
said on 12/Aug/20
His son played the cop with the moustache in Do The Right Thing. He looked gigantic for some reason...like 6ft4-5!
Canson
said on 24/Apr/20
Reminds me of someone I know who is 6'1" but Claims 6'2.5 even after he was measured right in front of everyone at 6'1 flat
Nearly 180cm guy
said on 11/Mar/20
Time to update! Unfortunately, Aiello died 3 months ago at the end of 2019 at 86 age...😭 Please Rob, restore him to his peak height.
Kane21
said on 13/Dec/19
Rest In Peace to a great legend in Danny Aiello if the man claims six three then he was damn well six three
LT
said on 31/Mar/18
@Rampage he definitely had Turturro by 2 inches but nothing over that.
Rampage(-_-_-)Clover
said on 16/Dec/17
Goodman had over 1in on Turturro but not 3in!
Shredder
said on 23/Oct/16
John Turturro is in no way even 6 '0. John Goodman had about 3 inches on him when they were both barefoot in Barton Fink.
Rampage(-_-_-)Clover
said on 22/Oct/16
@Arch: Because he was 2in taller than John Turturro in Do The Right Thing
Arch stanton
said on 22/Aug/16
Rampage I don't know how he could have ever been even close to 6'3 LOL. Tim Robbins in his socks was nearly three inches taller than him in SHOES in Jacob's ladder! If he was really near 6'3 he's have been barely shorter in shoes!
Arch stanton
said on 22/Aug/16
Definitely nothing over 6'2, 2.5 - three inches shorter in shoes than Tim Robbins in his socks in Jacob's Ladder, there's a possibility of 6'1.5 peak.
Judd
said on 27/Oct/14
no way he was 6'2" in my opinion...in 1994 looked shorter than jean Reno (6'1.75-2"):
Click Here
I would put him at 6'1-1.25" at first (peak) and today 6'0.25-5".
Rampage(-_-_-)Clover
said on 29/Sep/14
Rob, is 189cm peak possible?
He may have claimed 6ft3.5 in shoes or as an early morning height
Rampage(-_-_-)Clover
said on 25/Dec/13
"Peak height was 6ft 2.5in (189cm)"
He wasn't quite 6ft3 except in the morning maybe and his 6ft3.5 claim is for sure in shoes.
I haven't seen anything recent with him.
Arch Stanton
said on 13/Oct/13
Almost 6'4"? LMAO. Looks 6'1 range to me in Do The Right Thing.I mean if you compare somebody like Jimmy Stewart who was a proper 6'3" rang guy to him on screen to think they were same height is a big LOL.
Mike 181
said on 18/Feb/13
He claimed 6"3 in an interview
Rampage(-_-_-)Clover
said on 17/Sep/12
I think he was near 6ft3 at one point in his career. In Do The Right Thing he was 2in or more taller than 6ft(183cm) John Turturro. I'd move his peak height to 6ft2.5(189cm). In shoes that would have made him 191-192cm, hence him claiming 6ft3.5.
Rampage(-_-_-)Clover
said on 25/Apr/11
186-187cm now...
thebad7
said on 3/Apr/11
Hi Rob--
Just watched 1978's FINGERS starring Harvey Keitel and Danny Aiello. Aiello is a great character actor with a great screen presence, but he was NEVER 6'3" tall. In FINGERS, there is a scene in which he stands face-to-face with former NFL great Jim Brown, who's commonly listed at 6'2", and Brown had Aiello by 2". At his peak, Aiello was 6'0" or 6'1" at the most.
tb7
[Editor Rob: yeah, he's went as high as claiming 6ft 3.5 before but I think it pretty much is a stretch]
Fredrik Farhadian
said on 18/Feb/11
I met Aiello in L.A. in 1992. I´m 6'2" and there´s no way he was taller than me.
If anything he seemed slightly shorter.
A gregarious kind of man, Aiello. Fun to be around! I liked him.
Shadow2
said on 12/Dec/10
I've just seen the 1996 movie "2 Days in the Valley" where Aiello is in long scenes with English actor Greg Cruttwell, who's apparently 6'3.5". Aiello is consistently two inches shorter, which should make him around 6'1.5" back in 1996.
the shredder
said on 1/Feb/08
Rob , you should change his height ! ... I saw Do the right thing 2 nights ago and he was no more then an inch taller then john turturro who only claims 6'1 !
If this guy was 6'3.5 doing Do the right thing , then john turturro is 6'2.5 -6'3 !
michael voisinet
said on 19/Jan/08
i say that danny aiello is a solid 6'3''tall.in the madonna video papa dont preach he appears pretty close to a head taller than madonna whos 5'41/2''tall.6'3''is right on the money.
glenn
said on 5/Jan/08
he really did seem at least 6-2 in the early 90s.he mightve shrunk.
Ash
said on 5/Jan/08
Dear lord, no way.
Caught the leers of Mr Aiello many times over the years whilst walking passed tutta pasta in Hoboken NJ (He knows the guys there and would hang out on the patio)
About 5"11, 6ft, no taller.
Fredrik Farhadian
said on 18/Nov/07
I met Mr. Aiello in Hollywood in 1992. Believe it or not, the famous actor was driving the bus(!) I was on. Hilarious man with an engaging smile. I was a lean, muscular 6
Mr.Venable
said on 5/May/07
Danny Aiello was definitely at least 6'3 at his prime . He could have even been the 6'3.5 he once claimed actually . In Woody Allen's masterpiece "The Purple Rose of Cairo" it was quite clear that he was similar height with Jeff Daniels ( usually listed at 6'3 )but unfortunately there wasn't any shot in which it was possible to determine if it was a small difference between the two . I also remember that in Mojave Moon ( one of the worst movies in films history ) Danny was slightly taller than 6'2.5 Alfred Molina . That movie also proved IMO that Angelina Jolie is much shorter than how people believe . There is a scene in which she's barefoot with Anne Archer who has small heels on and Anne towers on her . And Anne is supposed to be 5'7
Anonymous
said on 18/Feb/07
I met Danny (briefly) in 1996 in Manhattan...I'm 6'3" and he was definitely SHORTER than I was...I'd say no more than 6 feet tall..
Anonymous
said on 19/Sep/06
i think he was close to 6ft3 in goodfellas
Editor Rob
said on 7/Sep/06

In 1997 he did claim
"I'm 6-foot-3 1/2"
, quoted in Beacon Journal
Gonzalo
said on 1/Jun/06
He looked very big in Moonstruck, much taller than Nicholas Cage. I think he is 6`2 or 6`3.
sam
said on 31/May/06
Bruce is only 5'11, so I believe Aiello was only 6'1 then.
dmeyer
said on 31/May/06
if he was 6'3" in hudson then bruce was nearing 6'1" at peak
[Editor Rob: I can't remember much of this guy pre hudson...nowadays he appears 6ft 1, no more, so has he lost nearly 2 inch is the question]
the shredder
said on 30/May/06
he looked a good 6'2 next to 5'5 spike lee in ' do the right thing ' which i just watched a few days ago on tv .i also notice john turturro to be about 6'1 and rosie perez to be no more then 5'1 next to spkie lee . ... and the main thing that i notice was that martin lawrence and giancarlo esposito really same height in that film . martin was no taller then giancarlo and giancarlo was no taller then martin . i really think that martin wear lifts. sometimes he does not even look 5'7 in some films , but other times ( like on his show)he always looks 5'7.5-5'8 ish . which he did clame 5'8 on his show once.