Danny McBride's Height
5ft 10 ¼ (178.4 cm)
American actor, known for films like Pineapple Express, Tropic Thunder, This is the End, Alien:Covenant and Halloween (2018).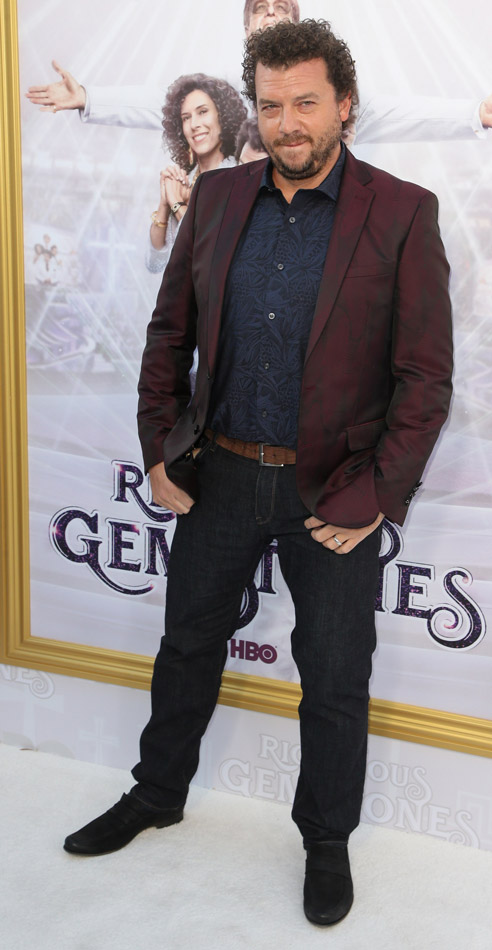 Photos by PR Photos
You May Be Interested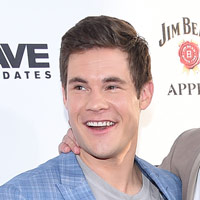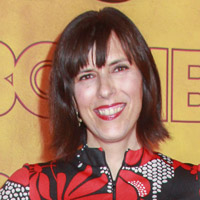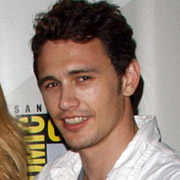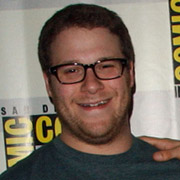 Add a Comment
27 comments
Average Guess (21 Votes)
5ft 10.26in (178.5cm)
Jkiller
said on 17/Jan/20
Solid 5'10 (178cm) as stated below.
pov
said on 22/Aug/19
Most solid 5"10 ive ever seen
179cm guy
said on 25/Apr/19
Why not give him the 5'10.25 then?
Even Google and IMDB have him listed at 178cm and they're notorious for inflating celebrity's heights rather than lowballing them. (
Click Here
) (
Click Here
)
What do u say, Rob?

Editor Rob
10.25 is afit for him than 10 flat, as at times he looks anywhere in 5ft 10 to 10.5 range.
179cm guy
said on 23/Apr/19
Rob, I think that Danny is in need of a quarter inch downgrade. These are some photos from the premiere for Pineapple Express and his shoulders shouldn't be that far below Seth's and especially James' if he was the full 179cm. (
Click Here
) (
Click Here
) (
Click Here
) (
Click Here
) (
Click Here
) (
Click Here
) He sort of reminds me of Tom Sizemore in terms of height and build, a solid 178-179cm guy who can pull off looking taller. The average guess even edges him towards 5'10.25 Rob, I just think 178-179 range is likelier than 179-180 range.

Editor Rob
That figure is very arguable for him, he could measure it.
Micky
said on 10/Apr/18
179 - 180 cm guy, 5'10.5" is a great listing.
Junior Hernandez
said on 5/Feb/18
Rogen 5'10 7/8
Franco 5'10 1/8 (as tall as Bryan Cranston)
McBride 5'10 1/4
Grit
said on 18/Oct/17
I would even go as far as saying 181.
Blaine
said on 5/Jul/17
5'10.75" I'd say is good.
berta
said on 26/Oct/16
absolute not shorter for some reason i always thought he was a little over 180 doesnt look short next to will ferrell
small and weak
said on 9/Jun/15
5'11" barefoot good advice but irrelevant. We don't want to know what you do behind closed doors. Danny mcbride is definitely 179cm. I always thought franco was 178cm and seth rogen 180cm. Your quite a loser in life if you have to worry about celebrity heights. Really? Unless your life consists of worrying about other men's heights that's cool. I doubt your wife and kids appreciate your knowledge on the metric system and how you measure people. I don't know what you do behind closed doors but your must be weak mentally and physically. CDS your shocked cause your small and weak and the rest of you are losers for being born.
SlowCarl
said on 8/Jan/15
He's just a hair shorter than Rogen and a smidge taller than Franco.
Franco - 5'10
McBride - 5'10.5
Rogen - 5'11
lelman
said on 13/Dec/13
McBride 5'10.25
Franco 5'10.5
Rogen 5'10.75
Baruchel 5'11.25
cole
said on 25/Nov/13
5'10.5 for McBride and Franco, 5'10.75 for Rogen.
James
said on 8/Oct/13
Flat 5ft 10 next to Rogen in This is the End. Franco looks 177cm.
vj
said on 20/Sep/13
guyz I believe that you could never find most of actor's accurate height, cause they are alwayz wearing some kind of lifts (not everyone)
Len
said on 10/Sep/13
5'10" flat, more than likely.
Sam
said on 19/Jun/13
James Franco, Danny McBride and Seth Rogen are all close to the same height, somewhere in the 5'10" to 5'11" range...in This is the End, Jay Baruchel looked like a cm or two taller than them and Craig Robinson around 2 inches taller.
Click Here
Franco Stand-In
said on 5/Oct/12
McBride is around 5'11.. I'm 5'10 1/2 and I looked him in the eye when I met him.. He's not shorter than me for sure.. James Franco is the same height as McBride..
MaskDeMasque
said on 17/Jun/12
i thought he looked the same height as rogen in pineapple express.
rogen and mcbride- 179
franco- 177/178
SIlent d
said on 24/Jan/12
5'11" barefoot good advice but irrelevant. We don't want to know what you do behind closed doors. Danny mcbride is definitely 179cm. I always thought franco was 178cm and seth rogen 180cm.
5'11" barefoot
said on 1/Jan/12
I am a legit 5'11 barefoot in the morning. by night time I am about .25 of an inch shorter. With shoes I am 6'0 foot. and I hava a horrible posture and have had back injuries. I haven't grown since 8th grade. 8 th graders average height is 5'5" if this helps. If your young and want to grow eat alot of food I mean pig out but make sure you stay active like play sports and excersize. you'll maximize your height this way. trust me. No one ever told me anything when I was growing up as a kid. I never ate breakfast and skipped meals regularly. Which is why I stopped growing at age 14. All my friends that were close to my height grew more because they didnt skip meals and excersized. While I just smoked weed and pulled my schlork all day.
Mathew
said on 11/Jul/11
Bo says on 13/Sep/10
NO WAY! I thought this guy was 6 foot! On "eastbound and down" he always brags about his "stature" and he always looked 6 foot to me!
Yeah, he gives a 6' impression on that show. I don't think he's anything under 5'10.5", although he's generally listed at 5'10" (one of the rare Hollywood heights that is slightly deflated.)
Matt
said on 21/Mar/11
Looked an inch shorter than Nick Nolte in Tropic Thunder, this is about right
Mathew
said on 16/Feb/11
He's taller than 5'10" flat.
dmeyer
said on 28/Nov/10
rob is right average is 1.8 cm loss during the day on typical days i drop 2cm my best friend drops 1.8 cm i guess most people drop 1.5 to 2.5 cm under 1.5 cm and over 2.5 cm is special
Mr. R
said on 26/Nov/10
Hey 5/'11 barefoot. What type of machine do you use to measure yourself in the morning and the evening? I want to get a good one that I can use. Thanks.
5'11 barefoot.
said on 26/Nov/10
I am 5'11 barefoot when I wake up in the morning...been keeping track of my height for years. It can vary. As a M.D. I can assure you all that by the end of the day you can lose up to an inch or even inch and a half. Depending on medical history, I.E. injury, surgery, etc etc. After a full day, when I measure myself barefoot I am about 5'10. sometimes 5'9.3/4. Sad but true. Usually people use peak hieght as their official height.