David Lean's Height
6ft 0 (182.9 cm)
British film director, best remembered for directing such movies as Lawrence of Arabia, The Bridge on the River Kwai, Dr Zhivago, Brief Encounter, Hobson's Choice, Great Expectations, Ryan's Daughter and Blithe Spirit. In a 1965 NY Times article it mentioned he was "A handsome man, Six feet tall".
You May Be Interested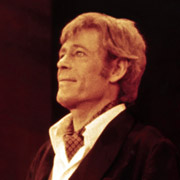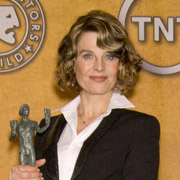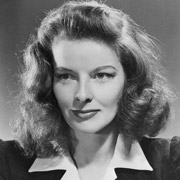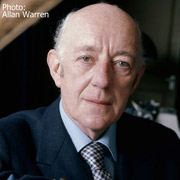 Add a Comment
21 comments
Average Guess (5 Votes)
5ft 11.55in (181.7cm)
Rich Paul
said on 6/Mar/20
Lean was more like five ten. Very thin which made him look taller. Great director. No director today equals his talent.
Rampage(-_-_-)Clover
said on 1/Aug/19
Looked right between O'Toole and Sharif
Gonzalo
said on 5/Feb/18
1,83 is too much for Lean. I doubt he was any taller than 1`78
Click Here
Click Here
Looke clearly shorter than Robert Mitchum in these pics
Tom
said on 29/Jun/16
Lean was around 5-9 and quite thin. Notice in this short film shot on the set of In Which We Serve that Lean is considerably shorter than Noel Coward.
Click Here
And Coward was visibly shorter than Cary Grant.
Click Here
Arch Stanton
said on 24/Mar/15
Ryan's Daughter is really the sort of film which divides people though. I get that some think it too long and a bore, but for me the atmosphere of the whole film and feel of it was quite spectacular. I'm a sucker for films set in coastal Ireland or Scotland though which embody local life. They seem more authentic and charming somehow.
Arch Stanton
said on 24/Mar/15
Rob did you get around to watching Ryan's Daughter afterwards? I know you mentioned seeing a few of Lean's less popular ones from the late 40s and early 50s. It's one of my favourites I think, my parents also.
[Editor Rob: not that one yet. My goal of a few movies a day is at 1 or 2 really.]
Steve
said on 17/Jan/15
I never said Lawrence wasn't a good film. Just not up there with Bridge on the River Kwai. Not at least in my book. I can watch Bridge repeatedly. Simply brilliant film making. Great screenplay. Well acted. One of the great adventure films.
Lawrence is technically superb. But after reading quite a bit on the real T. E. Lawrence I found the film to be lacking. His was a truly enigmatic personality. But Lean and screenwriter Bolt left much out that could have helped to better explain his character.
Gonzalo, Ryan's Daughter is technically very well done. But superb technique minus a compelling story makes for a very tedious movie. Mitchum was a superb actor. But for Ryan's Daughter he was miscast. One thing Mitchum couldn't pull off very well was playing somewhat weak characters.
That's my take on it.
Gonzalo
said on 15/Jan/15
Ryan´s daughter is technically a masterpiece. But the story doesn´t add up to that length. And Chris Jones and Sarah Miles were not great actors. Mitchum, Howard and Mills were
Arch Stanton
said on 14/Jan/15
Well Steve, we seem to have opposite opinions on everything so that doesn't surprise me. That you don't rate Lawrence of Arabia as a great epic, released five years after bridge says it all!! John Mills was nothing less than brilliant IMO.
Steve
said on 11/Jan/15
I think Ryan's Daughter is one of his worst. It's a tiring bore of a movie. Mitchum is completely miscast. And after a couple of minutes I was repulsed by John Mills' character.
Actor Chris Jones had his voice replaced because he couldn't for the life of him take on an Irish accent.
As far as I'm concerned, Lean's last great epic was The Bridge on the River Kwai.
Arch Stanton
said on 11/Jan/15
It's worth seeing all of Lean's films I think. Ryan's Daughter is one of my favourites aside from the obvious ones.
Arch Stanton
said on 10/Jan/15
Rob, what box set do you have? Gold or blue?
[Editor Rob: the gold centenary one.]
Anon
said on 10/Jan/15
Spielberg looks 5'10" in Steve's pics below, he needs an upgrade.
Steve
said on 10/Jan/15
Dropping height? I have no idea what you mean? Lean is no taller.
Here's another
Click Here
Granted, Lean is leaning over, but if he was 6' there'd be a greater discrepancy.
Here with 5'7" Steven Spielberg
Click Here
Click Here
Lean with the cast of Dr. Zhivago
Click Here
The tallest in the shot is 6' Ralph Richardson.
Arch Stanton
said on 10/Jan/15
@Rob which one, the gold one with 10 or blue one with 9? I see the gold one has Madeline and Sound Barrier which are quite difficult to find otherwise! Ryan's Daughter I think is right up there with his best work, although Lawrence and Zhivago are his very best.
Sam
said on 9/Jan/15
Actually, Steve, Lean is dropping height and looks more than an inch taller IMO than Howard.
Steve
said on 9/Jan/15
I doubt he was any taller than 5'10". Lean and Trevor Howard were roughly the same height. Howard was 5'10"
Click Here
Gonzalo
said on 9/Jan/15
In that pic with O´Toole he looks 1,83. In others he doesn´t look that tall. I have seen a pic of him next to Steven Spielberg and he looked around the same height. He was in his late seventies anyway.
Lean was a womanizer. He married like six or seven times. And a great filmmaker. He has said one great sentence, referring to making films: "I hope money men won´t find out that i´d pay them to let me do this".
Arch Stanton
said on 8/Jan/15
Have you been watching any Lean of late Rob?
[Editor Rob: I've got the box set of his earlier output and seen a few now.]
Arch Stanton
said on 8/Jan/15
Nice one, but I thought he looked 6'1 range!! Looked 6'1" with Alec Guinness.
Sam
said on 8/Jan/15
Interesting find! Nice to get another great director page. I thought he was a 6'1" guy though.
Maybe does look more a six footer though here w/ Alec Guinness & Peter O'Toole:
Click Here
& here looks a strong six footer w/ O'Toole again:
Click Here
Here w/ Guinness again & William Holden but based on the angle they're probably standing on a bit of a slope:
Click Here
Also tried to find a photo w/ him & Robert Mitchum but in one Mitchum's sitting, in the other he's clearly on higher ground