Julie Christie's Height
5ft 3 (160 cm)
English Actress best known for roles in Dr Zhivago, Don't Look Now, Fahrenheit 451, Darling, Petulia, Shampoo, Afterglow, Far from the Madding Crowd, McCabe and Mrs. Miller and Heaven Can Wait. In 1965 she said
"I'm too small - 5ft 3 - and thin to be sexy"
. An article in 1967 mentioned that
"Christie looks taller than her actual height of five feet four inches and somewhat heavier than her [weight of] 112 pounds."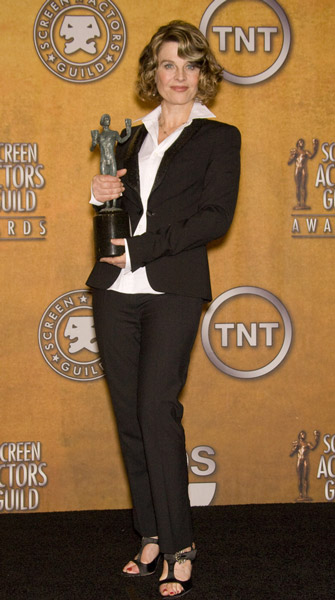 Photos by PR Photos
Add a Comment
24 comments
Average Guess (4 Votes)
5ft 3in (160cm)
Sandy Cowell
said on 8/Jun/18
Julie didn't look more than 5ft3 in 'Don't Look Now'! The writer of the article from 1967 saying that Julie looked taller than her height of 5ft FOUR hadn't seen her in 'Don't Look Now', but that makes sense as it hadn't even been made yet!
I totally disagree that Julie is too short and skinny (at 8 stone), to be sexy! How could she have thought that? She probably had taller, more buxom friends!
I will give Julie 5ft3.
Suzanne
said on 9/Dec/17
Julie is about 5ft3.
In her role as Liz in Billy Liar with Tom Courtaney, who is 5ft8 so around 5ft9 in shoes, she looked at least 5 inches smaller than him putting her in 5ft 3 range depending on her footwear I think she was wearing a kitten heel or flats
Julie was dwarfed by the actress Anna Chancellor, in Dennis Potter's Cold Lazarus
Anna at 5ft10 is about a 1/4 of inch taller than me, with no shoes on,therefore Anna must always dwarf petite actors.
Arch Stanton
said on 20/Mar/17
Definitely a personal favourite of mine, above even Faye and Ursula in the 60s as she not only had a very beautiful face but a wonderful vibe about her. The epitome of the Swinging 60s. Perfect!
Sam
said on 24/Sep/15
Rob could you add Far from the Madding Crowd, McCabe and Mrs. Miller and Finding Neverland to her credits please?
Arch Stanton
said on 15/Jun/14
@ Littlesue - Not especially spectacular looking and nothing special in terms of looks compared to a lot of the 60s ladies but there is far more to attractiveness than purely looks. Julie has the X factor, a special quality, that twinkle in the eye which is more attractive to me than any of the other things.
mister_lennon
said on 12/Jun/14
I think too that julie was about 5'4. She is 5'3 but could look 5'4 easily. Her face and beauty were marvelous to me. Helen is about 5'4 and her figure and her curves are so sexy, you know. Her cleavage and her breasts are unique, you know. Both are wonderful in their own style, you know.
littlesue
said on 11/Jun/14
Always thought Julie was 5ft 4, thought she was attractive but not a great beauty, way too skinny for my tastes, Helen sexy but always thought she was a bit of a 'plain jayne' figure ok though
mister_lennon
said on 9/Jun/14
I dont know if helen and julie did some facelifth or not, but for me, they are the most beautiful woman ever on screen and of screen. I love both of them, they are my girls, you know.
littlesue
said on 6/Jun/14
She admited to having a facelift when she made Troy, its a clever one though, like Helen Mirren's its left some wrinkles but lifted the jaw line
Arch Stanton
said on 4/Jun/14
Click Here
How many women at the age of 72 or whatever look like that?
Arch Stanton
said on 4/Jun/14
Yeah if there was any one famous woman I could spend every day of my life gazing into those eyes it would be her in the 60s and 70s. I thought she looked better in the 70s than she did in Darling, although she did look gorgeous in Dr Zhivago. Just the sparkle and excitement in her eyes, you can tell she really enjoyed her life. She's infectious alright. She makes me happy watching her on screen and smile!! More than just a crush with her!
Arch Stanton
said on 5/May/14
Thanks Rob, there's a typo in Fahrenheit though.
If I could bottle the way she looked at Beatty in films like Shampoo, McGabe and Mrs Miller and Heaven Can Wait and sell it to men I'd be a rich man!! She adored him genuinely in real life too I think. I get a really strong presence from her through the screen, she must be dynamite to be with in real life..
Sam
said on 5/May/14
Wow, she was gorgeous. She was entracing in her looks in Darling but her character's a pretty awful person. I thought she was a talented actor too, as a damaged girl in Petulia and a grieving mother in Don't Look Now.
mister_lennon
said on 4/May/14
im also a big fan of her. always in love with her.
Arch Stanton
said on 14/Aug/13
Watching Dr. Zhivago right now and she looks 5'4". Such a gorgeous face, those blue eyes make me melt!!!
Mister_Lennon
said on 7/Apr/13
I think that this height is right. She is about 5'3, but could look 5'4.
Sharon
said on 29/May/11
I've seen her in lots of movies and I love her, but her role as a model in Darling required a huge suspension of belief--not just because of her height but her proportions: she has short limbs and her body did not suggest the leggy "bird" of the '60s. Great face, though.
gregory lehmann
said on 12/May/11
She was superb in "Doctor Zhivago," but,in 1965 on "What's My Line?",Richard Deacon,who guessed her,said she looks 5'3." I'll go along with that,but her character must have been battling pleurisy or bronchial pneumonia because of her nasty chest cough. Saw her in "Darling," too,recently,but I like her better in "Doctor Zhivago,"which I saw right after it premiered in 1965 and loved it,but who would ever thought a 6 year old like me at the time would love it? But Richard Deacon said he loved it,so he gets the "benefit of the doubt",just like the year before,Merlin Olsen's guess of "mystery guest" Sir Rex Harrison triggered me to see "My Fair Lady," after which I told kindergarden teacher Kay Cassassa that "My Fair Lady" would win the 1964 Best Picture Oscar. (I called my shot,like Babe Ruth,Bill Cullen,Joe Namath,and Wayne Webb. It did win the 1964 Best Picture Oscar.)
anonymous
said on 26/May/07
ive heard from a very reliable source 5'2. I think thats right she's very pretty and super skinny in don't look now she looked as if she needed an IV my God!
Roger Field
said on 19/Jan/07
I met Julie Christie in 1967 (the year before I met Schwarzenegger)at the Fairmont Hotel in San Francisco. I remember being with Julie, Janis Joplin, Richard Chamberlain, George C. Scott, Joseph Cotten, director Richard Lester and Janis' band Big Brother and the Holding Company all at the same time for days in the hotel lobby while they were filming "Petulia."
I remember Julie Christie as being about 5'4" or a little less. I don't have a photo with her, but I do have two handwritten letters which she sent me in answer to my letters. A fabulous woman! Roger Field
Editor Rob
said on 25/Sep/06
Independent Star News 1965:
"I'm too small - 5ft 3 - and thin to be sexy"
CelebHeights Editor
said on 4/Jan/06
Her CV actually gives her a whopping 5ft 5! Hmmm...
Cady
said on 3/Dec/05
She looked really tall in heels in "Don't Look Now" so I think she could have been 5"4 in her earlier years