Omar Sharif's Height
5ft 11 (180.3 cm)
Egyptian actor best remembered for roles in films such as Doctor Zhivago, Lawrence of Arabia, Funny Girl, Mackenna's Gold, Siraa Fil-Wadi, Monsieur Ibrahim, Genghis Khan, Behold a Pale Horse and The Tamarind Seed. In a 1970 biography book it mentioned Omar as standing
"Five feet eleven inches tall"
with a weight of
"175 pounds"
.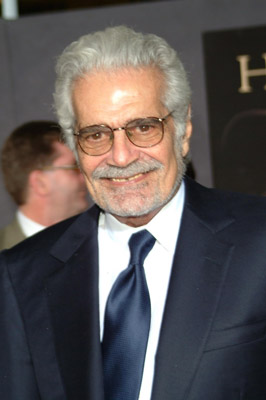 Photos by PR Photos
Add a Comment
24 comments
Average Guess (8 Votes)
5ft 10.31in (178.6cm)
Mon
said on 20/Sep/19
Watch Juggernaut and marvel that there was only an inch between Omar Sharif and Richard Harris.
Ian C
said on 18/Jan/19
Well. And actor who claimed five foot eleven who really was five foot eleven. Five foot eleven is a common claim of actors who are five foot nine, want to be taller, but can't quite get up the nerve to claim six feet. These guys often say that they are "only" five foot eleven, in hopes that the apparent modesty will detract from the dishonesty of the claim. (Examples: Kirk Douglas and Johnny Depp.) An actor who really is five foot eleven will claim at least six feet. (Example: Oliver Reed.)
And, Of course, an actress who is six feet or more will claim five foot eleven.
You-11
said on 4/Nov/16
You are mistaken Rob Omar Sharif length does not exceed 1.73 centimes plenty 1.74 centimes
Wow
said on 29/May/16
His build in his Arab films before he went global, especially next to other actors, you can see he was not less than 176, no taller than 179 though...
You-11
said on 14/Dec/15
Omar Sharif is the real length of 1.73 cm
Larry
said on 19/Sep/15
Always heard Sharif was 5'10". He probably wore lifts in some films like "MacKenna's Gold".
Rampage(-_-_-)Clover
said on 11/Jul/15
I'd say he looked around this mark with O'Toole. I can't believe they're both gone now. They changed the landscape of film acting.
RIP Omar Sharif...mesmerising actor
Britanias Gypsy
said on 10/Jul/15
I AM 5'8 I MET HIM IN PUERTO RICO WHEN HE WAS FILMING CHE. HE CAME ABOUT TO MY CHIN. HE WAS 5'5" OR 5'6" AT MOST. SMALL IN BUILD ALSO. VERY HANDSOME BUT JUST TINY WITH A GIANT CHARMING PERSONALITY. LOVED HIS ACTING. RIP
Arch Stanton
said on 3/Feb/15
Rob can you add a photo and films like Doctor Zhivago, Lawrence of Arabia, Funny Girl,
Mackenna's Gold, Siraa Fil-Wadi, Monsieur Ibrahim, Genghis Khan, The Horsemen
and The Tamari Seed?
Steve
said on 24/Jan/15
Rod Steiger was no more than 5'9". He was about an inch taller than 5'8" Humphrey Bogart in The Harder They Fall.
I believe Shariff was 5'10" peak.
Hypado
said on 18/Oct/14
Omar Sharif looks 179/180cm next to Rutger Hauer in Beyond Justice.
Realist
said on 10/May/14
Rob 5'10 peak. Look at him with Peter O Toole. 5'9 today. An average man loses about 1.25 inches approx in a lifetime.
Arch Stanton
said on 14/Aug/13
Mmm actually Rob see 20:47
Click Here
He barely looks taller than Steiger who I'm not sure was a full 5'10". What do you think?
Arch Stanton
said on 14/Aug/13
Maybe he was, he had about 1.5 inches on Steiger who I'd guess at 5'9.5".
Arch Stanton
said on 14/Aug/13
Really can't see 5'11" in Dr. Zhivago. He looks 5'10" tops to me. There is a scene where he runs through a train station and he's barely taller than some of the women.
greg
said on 18/Mar/13
He looked at least 5'11" in publicity pics with other actors, noticeably not shorter than that when pictured with Anthony Quinn and Gregory Peck who were both tall.
Danny
said on 14/Jan/09
He was 5`11 peak.
ATmaCA
said on 19/Aug/08
he is 177 cm
Daman
said on 2/Jun/08
Like I said almost a year ago: "He is in the 5'10"-5'9" range, after all he is 75 years old now."
Daman
said on 21/Jun/07
Omar was 5'11" in his prime, but he was never taller than that. Now I suppose he is in the 5'10"-5'9" range, after all, he is 75 years old now.
The Horse of FUNK
said on 3/Feb/07
5'11, even in his Dr. Zhivago days? Come on Rob, I just watched Dr. Zhivago the other night with my girl and he's no more than 5'10, maybe a strong 178cm. It's what he claims as well.
Mr Mayfair
said on 10/Jan/07
I doubt he is even five ten these days but he is one of the few actors I would definately NOT have a fight with!!
Frank2
said on 10/Apr/06
I met Omar and he was about an inch shorter than me or 5'10" and that was many years ago so I doubt he was any taller when he did Lawrence or later in Dr Zhivago and Funny Girl.
Editor Rob
said on 9/Apr/06
I see that on his agency CV he is actually listed 5ft 11.