Deepika Padukone's Height
5ft 8 (172.7 cm)
Indian actress and model known for roles in Bollywood films such as Cocktail, Chennai Express, Goliyon Ki Raasleela Ram-Leela and Race 2. She said once that she loved to wear flats with dresses because she firstly has
"Huge Feet (US 9) and [secondly] I'm 5'8.5" and if I wear heels I'm towering people"
. On another occasion she said
"I'm a little less than Five Nine"
.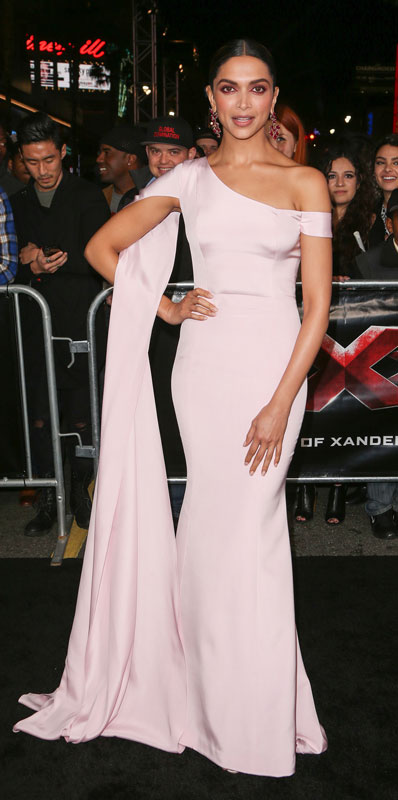 Photos by PR Photos
You May Be Interested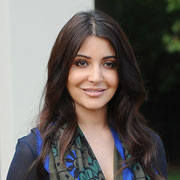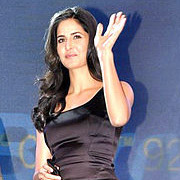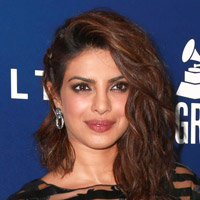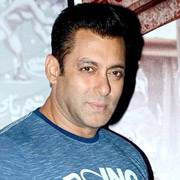 Add a Comment
173 comments
Average Guess (186 Votes)
5ft 8.41in (173.8cm)
Sneha Pahadi
said on 20/Jan/21
She is almost a inch taller than shahrukh khan. So I think she is 5'8.5
Rukmini Singh
said on 31/Dec/20
I will go 171 cm for her not more than that
Linke
said on 24/Dec/20
Ranveer, I recon is a 177 cms guy. Never gives impression of being anything over 5'10. Claims 6 feet though!
Tass
said on 9/Dec/20
bro, she is just 5.6. anil kapoor is 5.7 (he mentioned it himself in a gq interview), she is a solid inch shorter than him. saif too is shorter than anil kapoor (her race 2 costar). her foot size is us 10 and she almost always wears 5" heels. the illusion has been created thanks to those heels, her beyond excellent posture and the way she carries herself, the fact most indian actors add 2+ inches to their height. even her father was never 6ft, and now is the range of 5.8 to 5.9. shahid kapoor (her padmavat costar) himself admited he is barely 5.6. joha abraham is 5.10, same as sid malhotra.
Nayan
said on 6/Dec/20
@Puneet Woah man! It's surprising how celebrities' photos can be misguiding. I mean the one you posted and the one I posted before really puts us in a dilemma about how Deepika and Ranveer actually compare.
Puneet
said on 2/Dec/20
Click Here
hey rob I think she has shrunked probably 5:7 flat
Nayan
said on 12/Oct/20
Look at this picture of Deepika with her husband Ranveer Singh. Deepika is in flats while Ranveer is in slightly heeled shoes. And, still Deepika seems to edge him out by a centimetre or two.
Click Here
Now, Ranveer is surely 5'10" going by any website online.
@Rob What do you think? She needs an upgrade?

Editor Rob
Well 5ft 8.5 would be the most I think I'd argue
KR
said on 29/Sep/20
This needs to be updated to 174cm. I feel like that more accurate. In a photo with sharukh Khan who 5 feet 7 1/2, she looks exactly an inch taller
Meo
said on 13/Sep/20
I posted a link below where she claims to be 5 ft 8 and than Farhan measured her and she was 5 ft 8
Ronu J
said on 20/Aug/20
She looks much taller than her co-actors
nile
said on 16/Aug/20
@Precision Your assumption is wrong. First of all Katrina is taller than Deepika and Anushka. During the promotion of jab tak hai jaan, anushka herself admitted that Katrina is taller than her. Also though there is a slight difference between their heights but all of them are around 5'8.5 inches tall only.
Dost
said on 16/Aug/20
@Precision: But Katrina and Anushka have both conceded that KK is taller by a little bit and the pictures around Jab Tak Hai Jaan prove it.
Precision
said on 14/Aug/20
5'6.75" for Deepika
5'7" for Katrina
5.'7.5" for Anushka
Precision
said on 14/Aug/20
5'6.75" for Deepika
5'7" for Katrina
5.'7.5" for Anushka
Binu Singh
said on 10/Aug/20
Rob please add her Husband
Ranveer Singh Google Says That he is 5'10
But How Tall Do You Her Husband is?
Linke
said on 20/Jun/20
@ Ricky muliawan hansyar
I agree with you. Ranveer is perhaps a 5'9 guy. He claims 6 feet!
nile
said on 20/Jun/20
I think 173 cms is right for her. She and katrina kaif performed alongside during IPL 2013 opening ceremony Katrina appeared slightly taller than her. Further there are several pics available online where Anushka Sharma appears clearly taller than her. Katrina on other hand is taller than Anushka sharma as both have admitted that during jab tak hai jaan promotion.
Jam Cherry
said on 18/Jun/20
I would say 172 cm at 5'7.75"
Ricky muliawan hansyar
said on 1/Jun/20
Please add Her husband Ranveer singh 5ft9.25 inch. He is very popular actor
JohnMoore-162cm
said on 26/Apr/20
5ft8 makes sense since she's slightly shorter than Katrina & Anushka
Lakheswar Saikia
said on 21/Apr/20
Rob Please will you add her Husband Ranveer Singh. 5'9
Ricky muliawan hansyar
said on 12/Apr/20
Rob, please check deepika and anushka sharma photos at google, i'm sure anushka is 5ft8 inch and deepika 5ft7.5 inch.
Ricky muliawan hansyar
said on 11/Apr/20
Deepika height 5ft7.5 inch broe
Dost
said on 18/Jan/20
Katrina probably edges out Deepika, marginally. Deepika might even lose out to Anushka Sharma, who has already stated publicly that she if a tiny bit shorter than KK. But I agree, they are in the same range, along with Sonam Kapoor.
Linke
said on 14/Jan/20
Rob, I think those must be stalone esque shoes in that case! I wouldn't guess Ranveer over 177 cms.
I also feel that Deepika is the listed height, unsure if Katrina kaif will edge her out. They all seem in the same range.
Lakheswar Saikia
said on 11/Jan/20
I will go 171cm for her
Linke
said on 11/Jan/20
Rob, if you were to list her husband. How tall would you list him at? He does look atleast 2 inches shorter than Arjun Kapoor (listed 182) and Anu Malik (who I thought was 181 cms tops in person)
What cracks me is that he claims 6'0, when he has trouble looking 5'10 in person.
Click Here
Him claiming to be legit 6 footer or Saif Ali Khan claiming to be 5'11 are some Liam Payne level boost. I doubt they will measure that height in their shoes as well.

Editor Rob
6ft in shoes probably...how thick those shoes are is the question.
Shoaib
said on 9/Jan/20
Rob is listing these Bollywood celebs way to high
Like you Bro?😂
Jokes apart
Deepika Padukone with Shah Rukh Khan while wearing heels
Click Here
Click Here
You still think that she is 5'8?
These Bollywood celebs are so obsessed with their that they claim their height 3-4 inches than their actual height
Deepika is 5'6 or 5'6.5 max
India women are generally shorter
You have never met any Bollywood celeb in actual life that's why your listing is not accurate

Editor Rob
I could see why 5ft 7 is arguable, but I think half the time she's dropping height with posture. That's the lowest I'd go for her.
krishna dvaipayana
said on 29/Dec/19
she is definitely 5ft8.75inch.
Ricky muliawan hansyar
said on 24/Nov/19
Rob, pleaae add her husband Ranveer Singh (5ft9 in)
Trigueros-5ft9.5
said on 7/Nov/19
Deepika and Kartrina are almost the same height with Katrina being a bit taller.
I'd say Deepika is 5ft8in and Katrina 5ft8.25in.
Ricky muliawan
said on 23/Oct/19
I'm sure she is 172 cm (5ft7.75 inch) at Stadiometer
Ricky muliawan
said on 23/Oct/19
Rob, Please Check some video Deepika with shahrukh khan. 5ft7.75 inch is better for her
Ricky muliawan
said on 22/Oct/19
172 cm is perfect list for Deepika
Ricky muliawan
said on 20/Oct/19
Deepika padukone height is 172 cm
(5 ft7.75 inch)
Dost
said on 9/Sep/19
I think Deepika was once measured and came in at 5'11" with heels so 5'8" seems about right, maybe even a shade lower.
Dost
said on 2/Sep/19
Rob, your current listings are pretty accurate imo. Katrina Kaif, Sonam Kapoor, Anushka Sharma and Deepika Padukone all look very close to the same height and I would argue that Katrina is marginally taller than the other three. Also like your estimate on Kriti Sanon, she is taller than all of them, Katrina included.

Editor Rob
It would be very interesting to ever see any of those ladies measured!
Ricky muliawan
said on 29/Aug/19
Rob, anychance she is only 172 cm or weak 5ft8 inch?

Editor Rob
That's really the lowest I think I'd argue is 172
Lazar99
said on 9/Aug/19
Indians are doing well , they have brought Deepika up to 5ft8 1/2.
She is never 5ft8 1/2 , 5ft8 is quite possible .
5ft8 1/2 ? I don't think so.
Linke
said on 26/Jul/19
Her husband claims to be a genuine 6 footer which is good 2-3 inches from his height.
If deepika is listed height then Ranveer is definitely strong 5'9 / weak 5'10
khaled taban
said on 6/Jul/19
5'9" isn't likely at all, I am sure she is shorter Katrina (not much though), average vote for Katrina is 173.8 and for Deepika is 174cm,How?
The safe zone for her is 5'8.25", not as tall as Katrina, but not much shorter than her.
Strange danger
said on 25/Jun/19
Farhan akhtar measured her height at 8:15 and she also claimed 5 ft 8 in this video
Click Here
Addy
said on 23/Jun/19
Have seen her at airport many times coz i work there. She is max 5'7
khaled taban
said on 8/Jun/19
I would give her 5'8.25", 174cm is too much for her
Nik
said on 22/May/19
All the vowels are in her name!
rocketman23
said on 18/May/19
Same as SRK.. 5'7.5
Strange danger
said on 17/May/19
FE , she himself claimed and measured 5.8 inch tall so there is no more debate left Rob listing is spot on . You can check the video on YouTube where Farhan akhtar measured him and than she claimed honestly 5 ft 8