Demi Moore's Height
5ft 4 ½ (163.8 cm)
American actress best known for roles in movies like Ghost, A Few Good Men, G.I. Jane and Striptease. In a 1987 news article it mentioned how Demi
"began modeling in Los Angeles. But, at 5 feet 5½ inches, Moore was considered too short for modelling so she decided to change careers."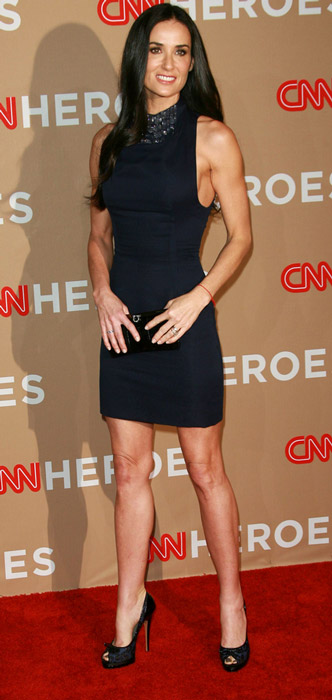 Photos by PR Photos
You May Be Interested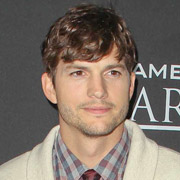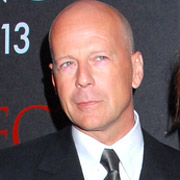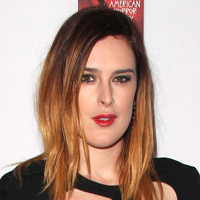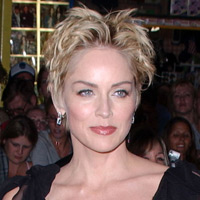 Add a Comment
87 comments
Average Guess (21 Votes)
5ft 3.98in (162.5cm)
the name's Sam
said on 2/Jul/20
162.5 cm fits her well average listing is the perfect guess
Miss Sandy Cowell
said on 6/May/20
@ anca - 5ft3? No way! She was 5ft5.
@ Nik - Her proportions are tiny, and in the film world, 5ft4 is quite tiny, especially when you're working alongside the likes of the late James Gandolfini, as she did in the movie The Juror.
5ft4.5. 👩💐
Nik Ashton
said on 5/May/20
5'4" ain't tiny, it's average!
anca
said on 4/May/20
1.60
Blake
said on 21/Jan/20
Yh good luck finding the audio, it wasn't in any of the highlights from her interview on the official Howard stern YouTube channel.
Blake
said on 19/Jan/20
Rob, she claimed to be 5 ft 6 on the Howard stern show at the end of last year basically when describing what is in your description now that she was too short to model during the interview it's on this Howard stern log site.
Click Here

Editor Rob
If I can find the clip to see exactly what she said I'll add it.
Nik
said on 14/Dec/19
She looks to be on the high side of average!
Danimal 5'9 3/4"
said on 17/May/19
Rob, she's a 56 year old woman and has easily lost height by that age. The average woman will have lost 1.5" by 60 and 2" by 70. She's easily lost 1". So, I give her 5'5.5" in her prime and 5'4.5" today. She NEEDS a PEAK and CURRENT height. Women lose more height than men and they lose it faster.
Sandy Cowell
said on 18/Oct/18
...but she looks a lot taller in the above picture; I'd say 5ft5+!
Sandy Cowell
said on 18/Oct/18
@ MR Cat - What kind of a cat lover would I be if I didn't tell you how much I rate your name, so here goes: I really rate your name! 🐈
With regard to Demi Moore, I am truly surprised to hear that, as I have only ever read that she's 5ft5, be it in newspapers or magazines! Even half-an-inch off was a comedown, but under 5ft3? That's mindblowing news! I'm quite stumped! I will have to go down from the average of 5ft4 and go for 5ft3.75.
MR Cat
said on 17/Oct/18
I met her once at the Brown University when she was still married to BW and I was shocked when she said that years before she was not alowed to ride a donkey in Santorini - a greek island - because she was considered too "short" (she used this very word).
So I imagine (she had high heels when we met) she would be under 5'3".
Christian 6'5 3/8"
said on 27/Sep/18
@Paul Wood
That's true. I was just arguing with a guy recently when he said that the average height in US is 5'10"-5'11", but in reality it's about 5'9".
Paul Wood
said on 26/Sep/18
She was listed as 5ft 3in for many years. Incidentally, regarding some of the previous comments, 5ft 4in is average female height in the USA and UK, so she's not short or tiny. Many people place average height(median is a better word, statistically speaking of a population) higher than it is in reality.
MAD SAM
said on 22/Jun/18
I think she's 163 cm max
Erin
said on 1/Feb/18
I also saw her in the 1980's early 90's in Glendale ca. At the vintage 20th century deco show. She is very short. I'm 5'7. I was shocked to see how short she was ,I thought she was around 5'2 or 5'3. I don't wear heels just regular shoes maybe1 to 2 inches. She was in some vintage heels. Definitely never 5'5.
Adey P
said on 24/Dec/17
Will said on 31/Dec/14
Demi is tiny. She is 5'4" max
————-
How can you say she is 5 ft 4 and tiny in the same sentence? 5 ft 4 isn't tiny. Would be valid if she was 3-4 inches shorter.
Junior
said on 23/Oct/17
As a teen last time i watch her movie thought she look 5'5 but maybe 5'4.5" was a shout then.
Jane Doe
said on 2/Sep/17
Jimnop - that's Jennifer Connelly not Demi in your photo. I think 5'3.5" is a good call
Phil
said on 20/Jul/17
@ Sandy Cowell
yes, you can buy height, but limb lenghtening surgery is very expensive and very painful.
i would never do it.
Phil
said on 21/Jun/17
I thought she was 5 foot 3, because 5 foot 10 Patrick Swayze looks really tall in Ghost.
Incognito
said on 29/Jan/17
In the 1980's I was standing right next to her at a vintage Art Deco show in Glendale California. She is definitely short, 5'4 max. I'm 5'7 and I towered over her. I was wearing regular shoes no heels of course. I was actually surprised she was so short. So many of these actors tend to look tall on the big screen.
Sandy Cowell
said on 26/Dec/16
I have seen Demi in some incredibly good films that haven't exactly received decent write-ups. One of them is 'The Juror', which also stars the late, great James Gandolfini. It is about a pretty young Mum whose life bringing up her son singlehandedly, is targeted by the mafia as their choice of jury members to persuade the others to clear one of their murdering mafia members of a crime he is clearly guilty of - or else! They bug her house and follow her every move but does she outwit them?
I don't understand why the film consistently gets just 2 stars out of a possible 5. I would give it 4, and I think I am a fairly harsh critique!
Another little-known film of hers is a ghostly yarn called 'Half Light', and if anyone is into ghost stories with sadness thrown in, then this is for you!
I have always thought of Demi as 5ft5. I have even read it fairly recently when she suffered so much after her break-up with Ashton Kutcher. Perhaps Demi has lost a tiny bit now that she's in her 50's, especially as she limits her food intake, but she looks after herself very, very well!
Alas, height is the one thing that you can't buy from a surgeon though, unless you live in 'South Park'!
Justine
said on 24/Dec/16
Demi Moore is at least 2 inches taller than Jennifer Lopez- I cannot believe that she is listed shorter than JLO here. Enough proof below to suggest that Demi should be upgraded to 5'5 and JLO to be 5'3.
Jlmnop
said on 16/Mar/16
Click Here
Demi, Alicia Vikander, and Michelle Williams
Will
said on 31/Dec/14
Demi is tiny. She is 5'4" max.
ken
said on 11/Nov/14
No way is she just 5'5". More like 5'7". Standing barefoot next to 5'11" Michelle Johnson, she's not six inches shorter. She's much taller than five five.
the shredder
said on 27/May/14
She is taller , she was only like 10 inch shorter than Chevy Chase in Nothing But trouble .
Arch Stanton
said on 3/Nov/13
Yeah looks about right next to Tom Cruise in A Few Good Men.
ItalianGuy
said on 26/Jan/13
Funniest story, I actually met Demi in a touch football game around 1983. Her husband at the time was there and she joined in. I still remember how muddy the field was, really hilarious. I was playing quarterback and she was rushing me, just as I released the ball, so we had this funny moment standing eye to eye in the mud! I'm a strong 5'11" and I glanced down thinking, wow she is extremely petite. It really surprised me. With all due respect to the 5'4" height, she seemed about 5'2". BTW, a very beautiful girl. I gave her a lot of credit for participating in the game!
marla singer
said on 23/Dec/12
Rob, please have a look, she needs an upgrade!
- Looks 5'7 next to 5'4.5 Patricia Clarkson, but since Demi has higher heels she's maybe 5'5.75
Click Here
- Looks 5'5.5 range with 5'4.5 Jennifer Aniston too
Click Here
logan noll 1996
said on 9/Aug/12
5'4. Looked that way next to Cameron Diaz in Charlie's Angels 2.
Silent d
said on 5/Feb/12
She was so hot in her twenties. Hope she gets help now. 5 foot 4.
Bathyscaphe
said on 28/Jan/12
She's 5'4", but she's a height chameleon who can look very tall in photos.
Ben Bentz
said on 18/Nov/11
We used to live in the same neighborhood and my wife standing next to Demi without heels towered over her. My wife is 5'5" so I am pretty sure Demi is only around 5'3".
alladin13
said on 28/Oct/11
I stood next to Demi Moore (and Bruce Willis) at a theatre bar years ago in New York - she was wearing combats boots, I'd guess she's 5'4".
Lenad
said on 8/Jun/11
I think this is pretty accurate listing
rr
said on 3/Jun/11
no she taller look at her in comparsion to cameron diaz she was only like two inches shorter this needs an upgrade
it makes this height not accurate
Anna
said on 26/May/11
Of course she's not short! Look at her next to her husband, Ashton, who is 6'3". She is definitely about 5'4"-5'5", as she's slightly taller than that in heels.
Will
said on 30/Apr/11
Demi Moore is 5'4". And that is about it for Demi. Now, in heightwise, I shall say. No, she isn't a strong 5'5".
Kaplan
said on 28/Apr/11
what are you saying mr. Cat? About a fortnight ago Paul Anka disclose his liason with the Surrogate Doctrine from Santa Monica and stated he had no recall from mrs Kutcher being part of this very prestigious group, although the july 2003 german edition from vanity fair acknowledge her relationship with Cagney.
Mr Cat
said on 21/Apr/11
She's a solid 5.1. When Demi was young - i. e. a long, long, really long time ago - she dated james cagney and she was quite shorter than him. I know this affair for sure because we were members of the Surogate doctrine group from Santa Monica,whose mission at that time was to help to defuse the world's main turmoil.
Rebecca
said on 7/Feb/11
Im really surprised shes that short, in a picture I just saw of her she looked like 5 9
guyfrommars
said on 13/Dec/10
5'10" Patrick Swayze looked quite tall next to Demi in Ghost. I'd thought she's around 5'2" or something.
MissKit
said on 8/Jul/09
5'4?!! that is shocking! she looks almost the same height as cameron diaz in Charlie's angel 2, and this was when they were barefoot on the beach!
sandra
said on 1/Jun/09
i think she is 5'3 but its doesnt matter about her hight because she is really pretty i would rather be small and pettie in porportion than too tall and bone thin!!! leave her alone just because she isnt as tall as you losers doesnt mean she is any less of a person!
jessica
said on 21/May/09
She's 5' 5".
Brad
said on 14/Mar/09
My dog is taller than Estevez.
leonari
said on 13/Mar/09
Jay:with big ass heels she is for sure. Without: same height.
JK
said on 9/Feb/09
Curious because watching 'A Few Good Men', she's shorter than Tom Cruise, even in heels. 'course Cruise could be wearing lifts but if he was, it still only brought him up to Jack Nicholson's nose.
Anonymous
said on 9/Feb/09
She is surprisingly petite. Nothing like you would expect in person. We saw her yesterday, Sunday Feb 8th, with Ashton in the Ferry Building in San Francisco and she was probably about 5'3" with a very small frame. I would say Ashton is 6'2" tops. Definitely not 6'3" as some say. I
Maria
said on 2/Feb/09
She is pretty thin so I will give her a 5 feet 3
izzy
said on 22/Jan/09
alright just to clear all misunderstandings! Demi can't be 5'5. because in this picture (don't know if it will open)
Click Here
anyway, it shows how she stands next to kutcher in HIGH HEELS! and she only comes up to his eyes. I have a brother who's 6'1 about kutchers height, and i come up to his nose BARE FOOT! so she must definitely be shorter than 5'5.
Lenad
said on 17/Jan/09
Actually Frank2 saw Demi at 5'3 tops. If Demi Moore is 5'3 then Ashton Kutcher must be no more than 6'2?
Horhay-Doris
said on 4/Jan/09
I always thought she was 5'9", I guess not!
alex
said on 16/Dec/08
I stood next to her in Las Vegas at the Canyon Ranch spa in the Venetian Hotel in the sauna. She is tiny. I am 5 2 3/4" and she is about my height and very small boned.
anonymous
said on 29/Oct/08
I was visiting the set of "What Happens in Vegas" last year while Demi was there visiting Ashton. She was wearing flats and was very petite. I would say she was at most 5'3". I'm 5'6" and I definitely had significant height on her.
Alyssa
said on 16/Oct/08
she was at least 1 - 2 inches shorter than 5'5 Courteney Cox is. she is probably 5'3.5-5'4...
Anonymous
said on 11/Oct/08
I think you should downgrade her to 5'3-5'3.5
anonymous
said on 23/Jul/08
was at an event with her a long time ago, before she was "big." i'm only 5-7. I towered over Emilio, who was there, and he towered over her. I'd say she's 5-1. No kidding. And she was very kind.
diana
said on 22/Jun/08
you know how this woman got listed as 5'5 5'6? i just saw her on the 20 best swimsuits or whatever on vh1 and the costume designer for charlie's angels actually claimed she was 5'5/5'6 and cameron diaz 5'9/5'10
what a bunch of bull
this girl is definitely 5'4 at least
Aimie
said on 31/May/08
the way to know is with pictures of her standing barefoot next to drew barrymore in Charlie's Angels. Drew is 5'3'' or 5'4'' tall. I think Demi might be a just a tad taller than her, correct me if I am wrong.
untitled-P
said on 13/May/08
oh, she with Ashton have rather big height diff, she is about 5 ft 4, but he is more that 6 feet, he is very tall guy, it is so interesting. but the're very interesting couple, because Demi is so older than ashton
*Laura*
said on 3/Apr/08
i watched ghost yesterday and she does look around 5'4 when she is complaining to sam about the chair, when she bends down she doesnt look thst big.
Anonymous
said on 7/Mar/08
Demi Moore appears even taller then she really is, she has very long legs for her height, i think around 5'4, 5'5 is right.
Julia
said on 26/Feb/08
time to downgrade Demi! She's NO taller than 5'3!
C.
said on 17/Feb/08
She looks 5'3" and always 5'3". I don't know how she got listed up to 5'5".
Louise
said on 18/Dec/07
Stood next to Ms. Demi several times at doll events years ago; she was a major collector at one time. I am exactly 5'2", and my impression was, every time I saw her, that she was a tad taller than me, but not much. She definitely looks taller on film; everyone I know who saw or talked with her at a doll show felt she was smaller than you'd expect her to be. I first saw her about 11 years ago, and she was stunning then. A natural beauty. But that was before she lost a lot of weight . . .
blink 198
said on 30/Nov/07
shes a head lower her lover ashton kutcher.. 164 sounds right.. might be lower like 162..
*Laura*
said on 10/Nov/07
i watched "ghost" the other night and she didnt look that tall cos when he picked her up she looked tiny and when you see her full figure she looks about 5'2 or 5'3. im almost 5'3.
Anon.
said on 28/Sep/07
At the movies in Sun Valley this summer I got popcorn with Ashton, I'd put him at 6'1, not 6'3, and I went to school with Demi's daughter, Demi is definitely 5'2 or 5'3.
Andrea
said on 16/Sep/07
I used to work at FAO Schwarz in New York City and Demi was a regular there. So I know for a FACT that she is much shorter than 5'5". I am 5'4" and she was at LEAST 2-3 inches shorter than myself. I was shocked that she was so short...She looks alot taller on the big screen...She's also very very petite and very down to earth.
Angie
said on 16/Sep/07
I recently watched the Charlie's Angels movie, too. The scene on the beach with Cameron Diaz, both are standing face-to-face barefoot. Demi looks about 2 inches shorter than Cameron. So either Cameron lies about her height, or Demi is a lot taller!
Anonymous
said on 25/Jun/07
i just watched the making of charlie's angels-full throttle, and the director was talking about the scaene where cameron diaz and demi are on the beach in their bathing suits, and he described both women as "having very different body types, being that cameron is about 5'9, and demi is about 5'5-5'6." i'd say she's a true 5'5 from her look.
Realme
said on 2/Jun/07
In Mr.Brooks they showed her ID on the computer, listed her as 5'6" (115 pounds). Yeah, didn't believe this for one second. Knew she was about 5'5" or really close to it.
Franco
said on 23/Feb/07
yep saw her last month here in Italy with heels on and honestly she looked about 1.70cm, i definetely think she isn't shorter than 1.61cm nor taller than 1.63cm.
leonari
said on 13/Jan/07
never a full 5'5" for Demi. Saw her in Paris with Bruce (long time ago). She looked tiny next to him. I think she is 163 cm.
anonymous
said on 12/Jan/07
MY HUSBAND MET DEMI A FEW YEARS BACK AND SAIS SHE WAS AN AVERAGE HEIGHT, ABOUT 5'5. SEEMS BELIEVEABLE ENOUGH. SHE SEEMS EYE TO EYE WITH ALLY SHEEDY IN ST. ELMO'S FIRE, ALSO 5'5. AND, WITH HEELS ON, SAME HEIGHT AS 5'7 EMILIO ESTEVEZ.
Hope
said on 20/Dec/06
My best friends husband worked at the toronto film festival in downtown Toronto, when Brad Pitt's movie was being played. He met Demi Moore there. He said she was very tiny, barely 5'2", even though the internet says 5'5". I think all celebrity heights are messed up. I also met Rachel McAdams in Uxbridge, Ontario when she was performing a play with her old drama teacher from university. The internet also says she's 5'5", however she was shorter then me by a good 3 inches, and i'm between 5'5"-5'6".
elle
said on 9/Jun/06
i've met her before on the streets and she looks 5' 4" to me..
Frank2
said on 16/Mar/06
Demi is tiny. She's under 5'4". I'd say close to 5'3" barefoot, maybe even 5'2". When I walked by here I could look down onto the top of her head and she was wearing what looked like running shoes. Very petite. Too many botox injections or plastic surgery for my taste. And she's gone and had expensive laminates applied to her teeth making them appear to look like the white keys on a piano. The actresses who do this all end up looking like department store mannequins. Many act like them.
TNTinCA
said on 1/Mar/06
I happened to catch a rerun of a Few Good Men the other night. Demi was next to Tom Cruise is several scenes. She seemed about 1 inch shorter in the scenes I saw. I couldn't see footwear very well but I am guessing she likely had on some kind of heel. Maybe a 2 inch. Which would take her to about 5'6.5" with them on. If Cruise is 'around' 5'7" (wink wink), with a 1 inch heel on his shoe, that would put him around 5'8". Which would likely account for the difference in height between them. I agree though that Demi is definately not shorter than 5'4".
Katie
said on 23/Jan/06
Are you kidding? She's not 5'2". She's 5'4"-5'5". In 3-4" heels she always look 6-7" shorter than Ashton Kutcher (6'2").
http://z.about.com/d/dating/1/0/L/1/dmoore.jpg
Liz
said on 10/Jan/06
5'4? Uhh no way. She looks like 5 feet 2
phillyflash
said on 12/Nov/05
A woman who had worked as Demi's body double a number of times was on a talk show several years ago, and complained that Demi was not the height she claimed to be, she was the same height as her, 5'3". The woman had some gripe about Demi, I forgot what it was, tho...
absent
said on 29/Oct/05
In St.Elmos Fire she sometimes looks taller than Ally Sheedy.
J.
said on 22/Mar/05
I think Demi could be taller than 5'4". She's not too far off in height to Ashton Kutcher when she has her heels on. And the heels don't seem to be anymore than 4 inches high. Unless Ashton is shorter than his alleged 6'3" (I say 6'2" and some change so that's not too off from the truth), Demi is looking slighty taller than the average woman. Plus she and Bruce were always eye level and he's alleged mighty 6 feet (white lie?). I also recall during her segment on E Hollywood True Story, some people who once lived in her apartment complex as a teenager saying how tall and leggy she was growing up.