Dennis Franz's Height
5ft 9 (175.3 cm)
Peak height was 5ft 9 ½ (176.5 cm)
American actor, best known for playing Detective Andy Sipowicz on NYPD Blue. I read one article where it mentioned he was 200lbs and a shade over 5ft 10.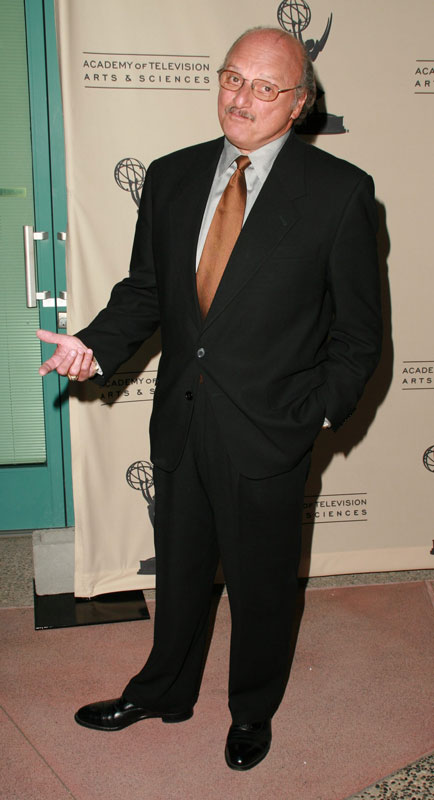 Photos by PR Photos
You May Be Interested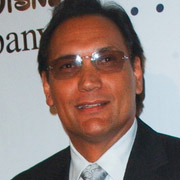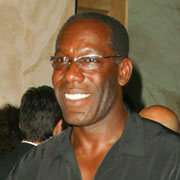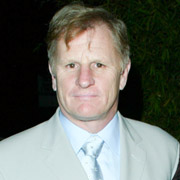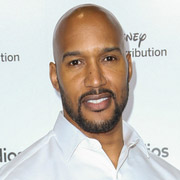 Add a Comment
19 comments
Average Guess (2 Votes)
Peak: 5ft 9.13in (175.6cm)
Current: 5ft 8.63in (174.3cm)
Duffer 5ft 11
said on 23/Mar/19
Cannot see how this guy was ever over 174-175 tops. Has the classic look of your stocky 5' 8.5 inch guy. Probably down to 173 nowadays. Bruce Willis looked a good 3' taller than him in DH2.
Andrew M
said on 26/Feb/15
Don't forget Hill Street Blues too, Rob!
Rick
said on 27/May/14
Looks right at his listed height, 5ft 10in, and more like 225-230 lbs. I saw him in an airport in Fort Myers, Fl. I shook hands with him, he was a nice guy. I am 5ft 11.5in, and I was noticeably taller.
mike
said on 2/May/11
in Dressed to Kill he looked 5ft9 but now he is just a weak 5ft8
Will
said on 4/Nov/10
Franz is 5'9 1/4".
NYPD Blue's Clues
said on 28/Aug/08
It's a handy tool to look at publicity photos from NYPD Blue of all of the cast standing around together looking moody like this one:
Click Here
Compare him to the other people. 5ft10 really doesn't seem that unrealistic if Gooselaar is about 6ft and Henry Simmons is 6ft4
Rocky
said on 12/Aug/08
Dude, he cannot be 5'10''.
More like 5'4''. In Die Hard 2, he was at least half a foot shorter than Bruce Willis.
IR
said on 20/Jan/08
Dennis Franz looks 5'10" on NYPD Blue
Lynn
said on 22/Dec/07
Clearly 5'8" max
Leung
said on 10/Dec/07
Franz did lose a lot of weight. During the last couple of seasons of NYPD Blue he is noticeably slimmer than what he was before, I think 200lb sounds right. But if you are looking at older episodes of NYPD Blue he was fatter and looked about 230-240lb.
sf
said on 10/Dec/07
Well, there's your inaccuracy right there, if anyone believes he was a only a shade over 200 lbs...
Chris
said on 9/Dec/07
My brother stod one meter in front of him, he said no more than 5'9''. Do you really think he looks 5'10'' Rob?
[Editor Rob: he could have shrunk some, or just been not 5ft 10.

there are sometimes rare individuals who permanently carry themselves with sunken shoulders, although whether he's one of them...]
Brah
said on 8/Dec/07
Franz needs to be downgraded to 5'9".
sf
said on 28/Nov/07
SEEEEE????? Leung and I both agree, so that makes it official...
Leung
said on 21/Nov/07
I have to agree with sf, Schroeder is taller than Franz.
sf
said on 20/Nov/07
I find this interesting, as Ricky Schroeder was clearly taller than Dennis Franz in every episode of NYPD Blue, yet he is listed as 5'9" and 3/4 on his page.
manitobaboy
said on 17/Sep/07
Dennis Franz is not 5'10." Look at him on Hill Street Blues - not a lot of those actors were close to 6' and he was shorter than most. I'd say 5'8" - maybe 175cm tops.
Chris
said on 26/Jul/07
Here's a great pic:
Click Here
. Dennis Franz and Chuck Norris and they're exactly the same height. I wonder if this means that perhaps Dennis is a bit less than 5'10" and Chuck a bit more than 5'8.5"?
Chris
said on 26/Jul/07
Cool. We have a Dennis Franz page. Glenn, have you met Dennis?