Dennis Weaver's Height
6ft 2 (188 cm)
American actor, best remembered for roles in Duel, Gentle Ben and Mcloud. On tv he was known for playing Chester on Gunsmoke and as Sam McCloud in McCloud. In a 1968 article it described him as:
"a powerfully built, 6-foot, 2-inch"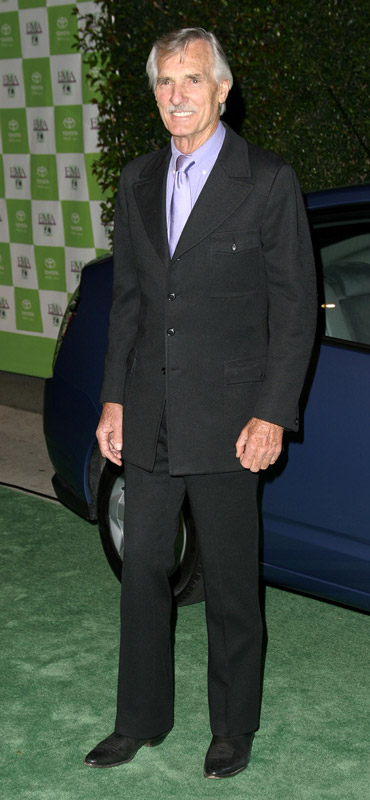 Photo by PR Photos
Height is relative. Jim (Arness) is 6-foot, 6 inches, and I'm 6-foot, 2 inches.
-- Minneapolis Star, 1960
You May Be Interested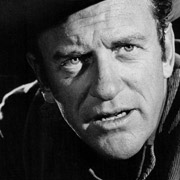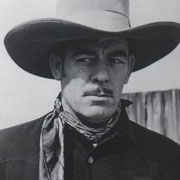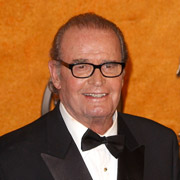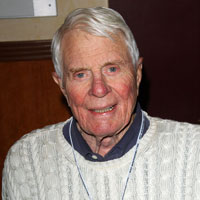 Add a Comment
30 comments
Average Guess (12 Votes)
6ft 1.15in (185.8cm)
Rampage(-_-_-)Clover
said on 10/Sep/19
Viper, that's because Arness was likely a bit more than 6ft6
I think Weaver could look 189cm at times
viper
said on 9/Sep/19
He physically looked 6-2 minimum that's for sure.
Arness could look taller than 6-6 at times
berta
said on 27/Sep/17
he looked short next to james arness. was he this tall.
Rampage(-_-_-)Clover
said on 12/Sep/17
Strong 6ft2 peak
Richardspain
said on 13/Jul/17
188cm when he was young
187cm in Duel
184/185cm when he was older.
Sandy Cowell
said on 11/Feb/17
I've just seen the Spielberg debut film 'Duel' and though I didn't think I'd pick up on the poor terrorized guy's height, I certainly could see that he was very tall and sturdy!
I'll have to agree with the 6ft2 then!
Gonzalo
said on 2/Jan/17
He looked tall in Touch of evil next to Charlton Heston. He could have been a smidge over 6`2 when he was young
Chase Witherspoon
said on 5/Nov/16
Surprising, I always thought he was 6'3" but then he was wearing cowboy boots & a ten gallon hat (McCloud)..
Rampage(-_-_-)Clover
said on 28/Aug/16
Well Arness was 6ft7!
Dorothy Bridgeman
said on 14/Jul/16
Weaver LOOKS very SMALL next to Arness WHY
Jake: 1.84 m- 1.85 m
said on 8/Sep/14
Looked at least 6ft 2in in 'Duel'.
avi
said on 10/Feb/14
@Rob
Thanks Rob!
avi
said on 7/Feb/14
@Rob
Can you also add "Gunsmoke" as his notable roles because this is what started his career. He spent almost a decade on the show.Thanks
[Editor Rob: yes I'll mention that]
avi
said on 11/Jan/14
@Rob
Can you also add "Gunsmoke" as his notable roles because this is what started his career. Thanks
Bruno
said on 20/Jul/13
Weaver looked slightly taller than 6'3'' Brian Dennehy in Pearl. I think Dennehy's height is exaggerated and Weaver in his prime was a full 6'2''.
Dan
said on 17/May/13
NO WAY was Weaver even 6'2". Arness has at LEAST 5-and-a-half inches, probably 6, on him in Gunsmoke, and Arness was a most 6'7", probably a bit shy of that. On top of that, in a film he did with Chuck Connors, who was 6'5" tall, Weaver was absolutely dwarfed by Connors by a good 4 inches. Also, William Hopper, who was listed as 6'3" appeared in a Gunsmoke episode and looked only around 2 to 2-and-a-half inches shorter than Arness. There was no way Hopper was just an inch closer to Arness' height than was Weaver.
dbuis
said on 19/Nov/12
Keep in mind when you compare Dennis Weaver to James Arness, you are talking about a 6 foot 7 inch man in Arness according to records. So Weaver would look fairly short standing beside Arness.
avi
said on 29/Jul/12
yes Rob he isnt over 6'2 because it wouldnt make sense. Even next to the Doc on Gunsmoke (Milburn Stone who was small probably 5'6 ) he has 7 inches tops. Arness had about 5 inches on him maybe 6 because of the limp they made Weaver .
Mr. Kaplan
said on 3/Jun/11
He couldn't be that tall. James Arness had six inches on him.
Brad
said on 10/Apr/11
As listed, we'd joke at shows when the snow would stop so we could drive back through Colorado.
Shadow2
said on 24/Feb/11
The Mad Trucker in "Duel" was apparently veteran Hollywood stunt man Carey Loftin. Steven Spielberg (in a recent documentary) said he (Spielberg) even drove the "Peterbuilt" tanker truck a few times while making the movie. For the lead role in this, Dennis Weaver's 6'2" height was irrelevant to the character he played.
pjt
said on 22/Feb/11
They never showed the Mad Trucker in Duel.
jake
said on 29/Dec/10
6" 2.75 peak and still around 6' 2" when he died I think.
Chaco
said on 14/May/09
I visited with Dennis Weaver for a moment on the Wildfire set. Allowing for his height in boots, and my height in boots as well, I estimate that he was about 6'2" barefooted.
Ryan
said on 23/Sep/08
Standing next to 6'7" James Arness on Gunsmoke he was at least 5 inches shorter. This would make him approximately a shade under 6'2".
Viper
said on 12/Jun/07
He looked 6-2 in the Duel. Ive seen him listed as a flat 6-2 before. I never thought he was over it that Rob has him at.
Bleemo
said on 11/Jun/07
Mostly I'd agree except for this weird pic of him as a younger man stood next to 6'7" James arness looking like a six footer. Now I deffo think this guy is atleast 6'1.5 but it just shows you that even very tall men like Weaver can look small.
Click Here
MyKat
said on 21/Sep/06
I'm 5' 11" and in his boots he stood over 6' 4". In tennies, he was closer to 6' 2".
Rut
said on 1/May/06
I have him at 190cm in a book, so that would be right I guess...
Viper652
said on 29/Apr/06
IMDB has him at just 6-2. He looked 6-2.