Peter Graves Height
6ft 3 (190.5 cm)
American actor best remembered for roles in films Airplane, The Night of the Hunter and tv series Mission:Impossible. In a March 1975 interview in the Lewiston Journal he is quoted saying,
"I'm 6 feet 5"
, although In 1978 he said
"I'm 6-foot-3. Good thing they didn't ask my brother (Jim Arness). He's 3 years older and 3 inches taller."
I'm bigger. I'm 6-6 and weigh 225 pounds. [Peter] is 6-2 and weighs 190. I came to Hollywood two years before Peter did.
-- James Arness in 1971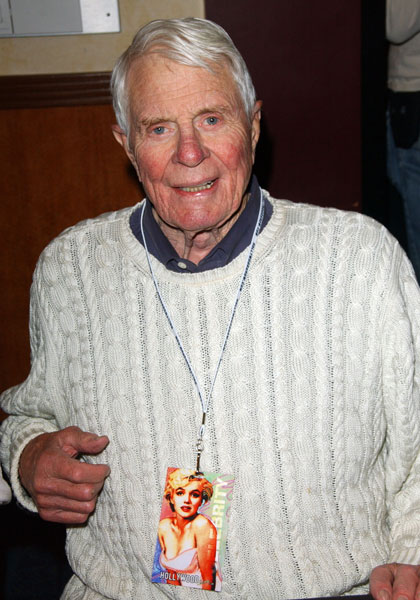 Photos by PR Photos
You May Be Interested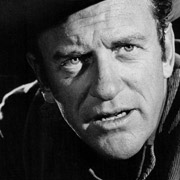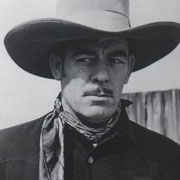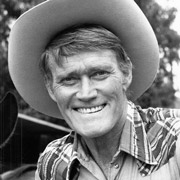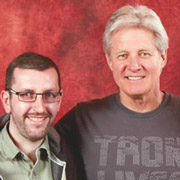 Add a Comment
51 comments
Average Guess (18 Votes)
6ft 3.04in (190.6cm)
Rampage(-_-_-)Clover
said on 6/Mar/20
Rob, maybe a bit over this?
Obviously not 6ft5 though. That makes his brother 6ft8!
Rampage(-_-_-)Clover
said on 17/Nov/19
6ft2 is ridiculous aswell though which is what his brother described him as
Rampage(-_-_-)Clover
said on 20/Aug/19
I'm not so sure that 6ft5 quote was for real

Editor Rob
Well he was quoted giving it...of course he could have said 6ft 3 or 4 and it was transcribed wrong, given he also said 6ft 3 (or was quote saying it) on another occasion.
Original article
with 6ft 5 in it.
berta
said on 3/Jul/19
this is the lowest i would argue and the highest legit 192. somewhere in that range
Duffer 5ft 11
said on 3/Feb/19
Looked a bit shorter (nor much mind) than a genuine 6'4" Peter Lupus on the original MI series, and always seemed to edge out Morris and Landau by a little bit so yea this listing seems correct. Quite possibly down to 188cm into his 80s.
GooseMan
said on 27/Nov/18
Great actor and always looked cool on screen. Id say over 6'3 a bit is accurate!
Rampage(-_-_-)Clover
said on 30/Apr/18
191-192cm looks closer for Graves and Arnett was 199cm.
berta
said on 5/Mar/18
i think this guy was 192 and his brother 199 cm
Rampage(-_-_-)Clover
said on 18/Dec/17
If he was 6ft5 then his brother was at least 6ft8...
Rampage(-_-_-)Clover
said on 18/Dec/17
Rob, why the downgrade?
Editor Rob: I think the 6ft 3 claim makes sense.
Greg
said on 12/Nov/17
Rob's got a good call on height for the young Graves - 6'3" seems correct based on the roles I've seen him in.
Ilan
said on 18/Sep/17
Peter was a solid 6'4 in his youth, even by the time of AIRPLANE! he still towered over 6'1 Leslie Nielsen
Dan
said on 20/Jul/17
I don't know how to add pictures here, but if you look at the picture of Peter Graves and James Arness that is humorously captioned, "Arness doesn't seem to approve of brother Peter's smoking," you can see Graves is a good 5" shorter than Arness, which is pretty good evidence that he was not over 6'2".
Dan
said on 4/May/17
Peter Graves was not that close to 6'4". In "Scream of the Wolf," he is easily two inches shorter than Philip Carey (who was 6'4"). Also, if you look at the pic where he is among the Western stars lined up and pointing their guns at the camera, Graves looks a good four inches shorter than Clint Walker. I'd put Graves at a very weak 6'2". Clint Walker said he himself was 6'5" (though perhaps he was being modest), and in pictures with Fess Parker, who was 6'5.5", Walker is definitely a little shorter. I'd put Arness at a solid 6'6" but no more.
Josh Jeffords
said on 13/Jan/17
Cool actor solid 6 3 plus 6 5 maybe in big heels.
Looked much smaller next to clint a massive man!
Denise
said on 20/Aug/16
Clint Walker & Peter Graves were in the made for t.v. Movies Scream of the Wolf. Clint Walker is 6'6" and Peter was around 6'3 to 6'4. I saw a talk show with Clint. They were talking about his height. He said Jim Arness was an inch taller than him at 6'7".
Rampage(-_-_-)Clover
said on 20/Oct/15
6ft5 is too much but I think he was close to 6ft4.
Shadow2
said on 12/Jun/15
Peter was a strong 6' 3", similar to Gary Cooper. I agree with the comparisons previously given with Leslie Nielsen and James Drury. Pictures with his brother Jim Arness are sometimes very misleading, I am yet to see one that shows an accurate height comparison between them as adults. Also when aged in their late 50's and beyond, Jim may have lost more height than Peter did.
Silky
said on 24/Jan/15
He looks about 2" taller than Neilsen in airplane. Strong 6'3 sounds right for Graves
Bud
said on 16/Apr/14
Rob,could he be 6'4.5?Here he is with his 6'7 brother James Arness
Click Here
Click Here
Click Here
[Editor Rob: I wouldn't go above the current mark]
Bud
said on 12/Apr/14
Rob,why you don't put Peter at 193?If u have Bud at 190,than u can't have Peter at 191
Click Here
i saw the whole movie:same footwear,3 cm difference.Or if u belive that Peter was 191 u should put Bud at 188.What do u think?
[Editor Rob: 6ft 3.5 could be fair for him]
Dietmar
said on 24/Feb/14
Peter Graves was never 6'5, he was a strong 6,3. Here with James Drury (185cm)
Click Here
Chris
said on 11/Feb/14
No Sam that would probabably make him 6ft2,he looked 6ft2.5 here
Click Here
next to a 6ft3.5 guy,and Peter was probabobly 6ft3.5 like that guy,also in Charade he looked very close in height with 6ft4 listed George Kennedy,maybe half an inch shorter
Sam
said on 3/Feb/14
That would make Bud Spencer 6'1.5"? Graves was for sure a solid 6'3" guy, he could have been 6'3.5"...he was not towered by his brother.
Chris
said on 2/Feb/14
In the Five Man army film in 1969 he looked 1.5inch taller than Bud Spencer
Click Here
Click Here
thebad7
said on 27/Jan/14
Tall man, yes. 6'5" as he claims? No way. Just saw him in 1956's IT CONQUERED THE WORLD, an obscure but interesting B sci-fi film co-starring Western legend Lee Van Cleef. 6'3" is spot-on, Rob--there are several scenes in which Graves stands face-to-face with strong 6'2" Van Cleef. Graves is a hair taller--the difference is about 1/2"--than Van Cleef, but it's noticeable enough, and both men are wearing dress shoes with like heels. Even towards the end of his life, he looks like he kept most of his height. In his prime, Graves was an easy 6'3".
tb7
Sam
said on 9/Sep/13
He might have given himself an upgrade since his brother James Arness was a little taller. He does look less than 2 inches shorter than his bigger bro, however.
Click Here
This guy could have been 6'4" in his youth, he seemed near 3 inches taller than Leslie Nielsen in Airplane!, almost by the same margin that George Kennedy had over Nielsen. Also, Clint Walker was really 6'6", being noticeably taller than Rock Hudson & everyone else in The Dirty Dozen.
KROC
said on 22/Aug/13
I was just watching a movie he was in with Clint Walker called Scream of the Wolf. If Walker is 6`5 then Graves is probably 6`2-6`3 at the most
Onceawaitress
said on 12/Mar/13
I was a cook at Howard Johnsons Restaurant in the early 80's. Peter Graves came in for dinner. I cooked his food and the waitress said he wanted to meet me.He was probably shocked a woman cooked his meal...not sure. When I met him I was amazed at how tall he was...definitely over 6'2"...more like 6'5"!! I am 5'8" and 6'2" doesn't make me go "wow, he's tall"
We sat and chatted for about 20 minutes or so.He was a very nice man.
Dave618
said on 11/Oct/12
6'5"! Is he freaking insane? Or I should say WAS he freaking insane? He's clearly shorter than 6'4" Peter Lupus on Mission: Impossible, and not much, if any, taller than 6'2" Gregg Morris from the same series.
Impassivity
said on 20/Dec/11
On an episode of The Film Crew, his height was stated as 6'4"
julie maven
said on 15/Jul/11
Was James Arness's father tall?
thebad7
said on 31/May/11
Peter Graves co-starred alongside Lee Van Cleef in a sadly obscure 1956 Roger Corman sci-fi pic titled IT CONQUERED THE WORLD. Van Cleef, who was a strong 6'2", has several scenes in which he appears standing face-to-face with Graves--both men are wearing standard dress shoes. Graves is just a hair (hair = 1" or less) taller than Van Cleef. 6'3" is correct for Graves at peak.
tb7
Charlemagne
said on 16/Jan/11
I would think he was at least 6'3". In 1975 I saw him at LAX. I was curious as to just how tall he was. I am a little over 6" 2 1/2. I walked past him and had my sister watch. She said he was clearly taller than I was!
Shadow2
said on 2/Jan/11
Peter was always 6'3" in his movies, and on TV's original "Mission Impossible", where Peter Lupus was the only cast member (just marginally) taller than him. By the time of his early 60's, on the revived TV's "Mission Impossible", he was down to 6'2" alongside guest actors such as 6'3" John Calvin.
Shaun
said on 29/Dec/10
Well he certainly has the genes to be a legitimate 6'5" but he clearly didn't look it, he might have scraped it in cowboy boots.. Maybe 192cm peak but all I know is that he looked minimum 6'3" compared to Leslie Nielsen in 1980, I doubt he'd have lost much height by then, maybe a cm.
Shaun
said on 25/Dec/10
I noticed he had 2-3 inches on Leslie Nielsen in Airplane! He had to have been 6'3" peak. Rob you do realise he died. "Nowadays still looks" needs updating. He died back in March.
[Editor Rob: I've seen Graves a few years ago, I just hadn't looked at this page for a good while...I do have another claim to add aswell, he was quoted once saying 6ft 5 as his height...]
Bob H.
said on 11/Oct/08
"The Ballad Of Josie" is on as I type. Graves is standing next to George Kennedy. They are talking, moving around a little in a bar and drinking a beer. Graves is a little taller than Kennedy. Boots could play into this... but Graves was surely an easy 6'3". Makes me wonder if Kennedy was really 6'4"?? Sometimes heavier guys sort of "settle" a bit and slouch. Could be that.
Anonymous
said on 27/Aug/08
since his brother, james arness, is 6'7" I would say it is a good chance graves is 6'3"
Ed T.
said on 6/Jul/08
Graves appeared to look at least 6'3" in Stalag 17. He towered over most of the cast, including William Holden and Neville Brand. In the jail scene with Robert Mitchum in Night of the Hunter, he appears cosiderably taller than Robert Mitchum. Graves was genuinely very tall.
Danimal
said on 22/Oct/07
If Graves was 6'3" in 1980, then Leslie Nielsen was at least 6'1", seeing Graves was barely 2" taller than him in Airplane.
Anthony
said on 27/Dec/06
Agreed on this completely. Even in stand-alone shots he looks huge. I used to think he was 6'5 when I was younger.
patrick
said on 26/Dec/06
Peter Graves ALWAYS appeared to me as being 6'3: he is the typical case of a guy VISIBLY tall even seen alone. He definitly looks 6'3.
Martin Landau told sometime "i am 6'2" and i think he is even though he sometimes looks taller.
Peter Lupus is so broad shouldered and yet, he looks tall too even alone
sf
said on 5/Oct/06
Do you like movies about Gladiators?
ForensicNYC
said on 3/Oct/06
Peter flying the AIRPLANE with Kareem Abdul Jabbar AKA Lew Alcindor who was 7'3" at that time...
Click Here
Stephen
said on 26/Sep/06
Thanks for the info Bob!
patrick
said on 19/Sep/06
in IMF (60ties) the "must" wonderful series of the time with few others, he is just under 6'4 peter Lupus and visibly above Martin LANDAU;
he was notably taller than 6'1 Leonard Nimoy; he was 6'3; i have always been sure of that; he was ALWAYS taller than everybody by one to three inches in IMF but for Peter Lupus.
[Editor Rob: whilst I give him 189cm peak, 6ft 3 peak is very possible.

Actually, in Daily News Record, a 1986 edition it described him "Graves, who is 6 foot, 3 inches and broad-shouldered"

and also in a 1969 edition of 'The Gleaner' described "the 6-foot 3- inch Graves looked like"]
Bob H.
said on 18/Sep/06
Peter is the brother of James Arness.
Birth name : Peter Aurness
Date of birth : 1926-03-18 (80 years old)
Birth place : Minneapolis, Minnesota (USA)
Stephen
said on 15/Sep/06
I was told that he is James Arness's brother. Is this true? I have a movie starring him and Clint Walker called "Moon of the Wolf" that looked to be made in the early 70s. Clint looked to be about 2 to 3 inches taller that Peter. There were not that many scenes with them standing together though.
sam
said on 11/Sep/06
He was taller than 6 footer Leslie Nielsen in Airplane!
ForensicNYC
said on 8/Sep/06
The original "Mission Impossible" team with Peter Graves...
Leonard Nimoy, Peter Lupus and Greg Morris. Martin Landau was also part of it.
Click Here
He appeared in "Laredo"....
Click Here
He looked about 6'1".
Click Here