Chuck Connors Height
6ft 5 ½ (196.9 cm)
American actor best remembered for his role in TV series The Rifleman and for appearances in films such as Geronimo, The Big Country, Soylent Green, Move Over Darling, Old Yeller, Pancho Villa, Virus and Airplane II. Has been described as 6ft 5 and 6ft 6 during his early baseball career.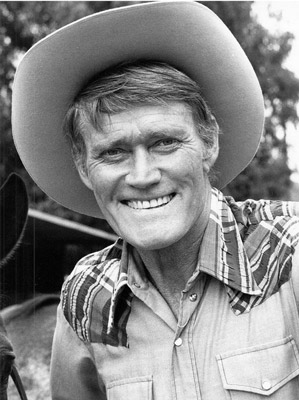 By NBC Television, via Wiki Commons
You May Be Interested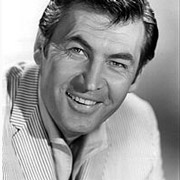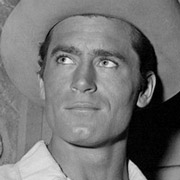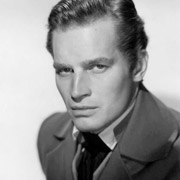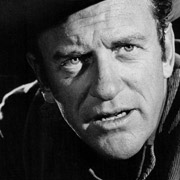 Add a Comment
76 comments
Average Guess (28 Votes)
6ft 4.94in (195.4cm)
Rampage(-_-_-)Clover
said on 20/Aug/19
Rob, Connors or Clint Walker on the stadiometer in prime?
Dream
said on 4/Aug/19
Rob, stadiometer showdown? Bo Burnham or Chuck Connors? (Without cowboy boots, of course!)

Editor Rob
Very close, but I feel Chuck can seem taller
berta
said on 3/Jul/19
the average guess semms way to low. He was in a fight scene with james arness who was around 199-200 cm and he looked almost the same height.
greg lehmann
said on 21/Oct/18
NBA players average 6'6" hright wise,about the size of my 6'7" Coast Guard veteran Dennis Crowley. While Connors scored great as The Rifleman,he first tried acting in Pat And Mike in 1952. (Be careful though not to fall asleep or you'll be unable to catch several great 1950's golf stars. Early Pre Rawhide venture too for Paul Brinegar,the cook Wishbone on that boyhood favorite.) Then I was surprised Chuck around Christmastime 1959 on What's My Line? nailed mystery guest Branch Rickey. He appeared on that WML to announce the Continental League,a third major baseball league. Fell through,but it DID give us the New York Mets and teams in Denver,Phoenix,Atlanta,Toronto,Dallas,Montreal,Tampa,Miami,Oakland,Minneapolis St. Paul,and Houston. Just wish MLB would add a team in Buffalo!
Mark Harrison
said on 7/Oct/18
Chuck Connors was 6'5".
Robbe
said on 14/Aug/18
@Forbin, Chuck wore lifts in that episode to appear taller than Jim. Chuck has confirmed that Jim was an inch taller than him.
Forbin
said on 24/Jul/18
There is an episode of Gunsmoke that Connors appears in. In the scene where he first meets Matt Dillon he seems to be taller by a few inches which can't be right since James Arness was 6'7 at the time.
Tony G
said on 3/Jul/18
Johnny Crawford was at an autograph event in Chatsworth in April of this year (2018). I was able to talk to him and take a few photos. Of course, I asked about Chuck's height. (BTW, one of Chuck's sons was also there... Steven Connors.) I said to Johnny, "Was Chuck six-feet, five and one-half inches tall?" Johnny said, "More." I then replied, "Oh, so between 6'5 and 1/2" and 6'6"? and he said "Yes."
I did ask him the same question more than 10 years ago, at an autograph show, and I must have misunderstood him. I thought he said 6'5 and 5/16th inches, but that does sound too low. I am glad I had another chance to talk to him and maybe will again. He is now 72 years old.
John barrett
said on 23/Apr/18
Watching a film to night with Connors and Charlton Heston I did wonder how tall k Connors was as I knew Heston was a good 6'2 and Connors made him look short by at least 3 inches maybe a little more - so yeah dead on with Connors height i say?
Ian C.
said on 5/Jan/18
Chuck Connors a bad actor, James? As a childhood fan of The Rifleman, I disagree. When Connors delivered his lines they sounded like human speech.
He's better than Clint Eastwood, surely, who has two expressions: bland indifference to whatever is going on (when he plays The Man with No Name) and an unchanging ill-tempered scowl (when he plays Dirty Harry Callahan). Arnold Schwarzenegger has never delivered a line naturally in his life, unless he was playing a cyborg. Keanu Reeves? If there were a hundred of him he'd be a forest.
Everybody in Gone With the Wind except Clark Gable is terrible. In fact, watch Turner Classic Movies for a day, and you quickly notice that most of the acting in movies before 1940 is atrocious by modern standards.
The most underrated actor of all time? Robert Mitchum, who never read a line wrong in his life.
James
said on 15/Nov/17
Connors was 6'5". He was the worst actor I ever saw, which is probably why he was typecast in westerns and low budget action films.
Peterson188cm
said on 28/Jul/17
Ronald Reagan and Chuck Connors:
Photo-
Click Here
Canson
said on 15/Jun/17
He was strong 6'5 perhaps 6'6" out of bed 6'5.25 at his normal waking height.
Arch Stanton
said on 30/May/17
Big Chuck could look close to the full 6'6' with both Peck and Heston, the current 6'4.25 gues is laughing gas. 6'5.75 I'm giving him.
jervis
said on 24/May/17
His average guess makes no sense everybody seems to agree at least 6ft5 but the average guess is 6ft4.25?
Editor Rob: a couple of lowballs from somebody who thinks every actor is 2 inches shorter than their listing! It's BS of course, none of their votes have counted for a while now...
Canson
said on 10/Sep/16
Agree with James maybe some change on the end or a 77" at his lowest but would close the day closer to 6'5 than 6'6". Never looked even as tall as someone like Rick Fox
James
said on 2/Sep/16
Chuck Connors was 6'5".
Robby D.
said on 19/Apr/16
He was listed as 6' 5 1/2" in a 1964 magazine which seems accurate to me.
Arch Stanton
said on 7/Jan/16
Was the 6'5 and 5/16 claim form somebody legit or just tongue in cheek?
Arch Stanton
said on 7/Jan/16
He had about 3 inches on Peck I thought. 6'5.5 is still possible but the lowest I'd have thought..
Arch Stanton
said on 7/Jan/16
Rob can you add a photograph and films such as The Big Country, Soylent Green, Move Over Darling, Old Yeller, Pancho Villa, Virus and Airplane II. Looked nearer the full 6'6 IMO. Would you consider a 6'5.75? He really looked it in the 50s. Perhaps he got measured at 6'5 at 18 or something and grew a bit and then they rounded up to 6'6. I got a good look at him with Heston in Soylent and he really looked near 6'6. I'd give him 6'5.75.
He's taller than John Wayne's hat there with poor posture!
Click Here
Rampage(-_-_-)Clover
said on 24/Aug/15
He still looked at least 6ft5 range w/h Elliott.
Certainly don't doubt this listing, possibly even 6ft6
Steve
said on 10/Jan/15
It took a Chuck Connors to make Michael Ansara look short:
Click Here
wishbone
said on 3/Dec/14
One of the greatest "athletes turned actor." (Cathy Rigby and Merlin Olsen would match 6'7" Chuck as an athlete turned actor.) Loved him on The Rifleman and have his first season of Branded on DVD. One of the finest TV western actors of all time.
Shadow2
said on 3/Dec/14
In an early "Gunsmoke" episode Chuck did with Jim Arness, the director made Chuck appear obviously taller (than Jim) in his guest role as the town bully. Chuck referred to this in an on-line interview shortly before he died, and confirmed that Jim was definitely taller than him in reality.
Sam
said on 2/Dec/14
I think he was about an inch below James Arness when near him.
Ian C
said on 1/Dec/14
Now Lurch, there is just so much utility to be had from height, and then it becomes a liability. Connors was a healthy, handsome near-giant with no deformities and professional caliber skill at baseball and basketball. Cassidy and Kiel were both sufferers from pituitary giantism. Connors was a credible heroic leading man, and Cassidy and Kiel played monsters.
lurch
said on 3/Nov/14
As much as I liked Chuck Conners hexl wasnt the tallest in Hollywood. Ted cassidybwas 6'9, Richard Kiel 7'2
Ian C.
said on 16/Aug/14
You must never have smoked Sandy. I used to smoke and the truth (now unprintable in most newspapers) is, when you're young smoking does negligible damage to your wind. You just cough out most of the tar. I'll bet that many Olympic runners smoked in the fifties. I'll bet that most professional baseball and football players of the sixties smoked. Of course, Connors eventually died of lung disease, but he probably had superb lung strength and stamina when he was forty, as he was clearly a man of considerable physical gifts.
Colleen Connors
said on 30/Jun/14
Chuck was 6'6.5", and his boys were all between 6'4 to 6'7". Love and miss you Kevin and Jeff.
Andy Clifford
said on 3/Apr/14
It was a very different time.
Sandy
said on 1/Apr/14
How could Connors have been an athlete if he smoked 60 cigarettes a day?
Greg
said on 29/Mar/14
Of course he was this height. Didn't he play basketball for the Boston Celtics?
I remember Branded as a child - repeats, I hasten to add! One of the best Western actors of all time but just didn't get the breaks.
Sam
said on 21/Mar/14
To me, Connors still pulls off looking 6'5" with Cesar Romero in those shots. Sam Elliott looks more 6'1.5" there with Connors and Tom Selleck, Connors height was pretty impressive considering that he's much older than the other two in the photo Rob posted.
Arch Stanton
said on 27/Nov/13
Rob can you answer my question? Well, lifts or not he certainly looked about 6 '6" next to Peck 2.5-3 inches taller.
daddy cool
said on 27/Nov/13
Connors didnt look so tall in "The proud and damned" (1972) with Cesar Romero (6'3")
Click Here
Click Here
Click Here
Its possible Chuck wore lifts in "The big country" to appear (even) taller. He played a mean villain there, you know..
I still believe 6'5 was peak for Chuck. In the -70,s he was probably little under, maybe 6' 4.5".
Arch Stanton
said on 27/Nov/13
Rob do you think at peak he could have been 199cm out of bed? He looks virtually 6'6" in The Big Country and Designing Woman next to Peck.
daddy cool
said on 27/Nov/13
If Connors really was 6ft 6" then Mr. Conrad must be 6ft 7". He was at least an inch taller than Connors in that "Cowboy in Africa" episode.
Click Here
Conrad allways looked massive in every scene, like in Waltons. He may have been 6ft 7in. Ralph Waite, in the middle, is a six footer.
Click Here
Mr. Conrad winning an Emmy. Looks huge there as well.
Click Here
Arch Stanton
said on 26/Nov/13
daddy cool says on 3/Nov/13
Chuck is shorter than 6ft 5.5in listed Michael Conrad. Check at 6.50.
Click Here
I doubt Chuck was never over 6ft 5in.
Connors looked about 3 inches taller than Gregory Peck. I could buy 6 ft 6. Really tough imposing looking guy, I wouldn't mess with him!!
ian c.
said on 24/Nov/13
Connors was one of the most athletic people who could also act. He always slouched, even when he walked, such that he seemed to have a pronounced bow in his spine. Maybe this was just the way he was naturally made, but it could have been a longstanding habit of holding himself in an effort to make himself seem shorter. Because six foot five is getting too tall to be a leading man.
daddy cool
said on 3/Nov/13
Chuck is shorter than 6ft 5.5in listed Michael Conrad. Check at 6.50.
Click Here
I doubt Chuck was never over 6ft 5in.
Arch Stanton
said on 30/Sep/13
@Knowitall, nah, nearer 3 inches on Peck in The Big Country.
Arch Stanton
said on 30/Sep/13
I mean Burl Ives, Burl Ives was the big robust Papa in that film. Connors looks about 4 inches taller, Ives was supposedly 6'1" but could look 6'2" I think. Built like a brick house though at least 300 pounds.
Arch Stanton
said on 30/Sep/13
Chuck Hayward was a big fella, easily 6'3" peak I'd say (John Wayne's double in a lot of his films). But in The Big Country Chuck Connors has a good 3 inches on him, even if Hayward looks more robust. I'd say he had to have been near 6'6". I get a similar impression to him as Trace Adkins. 197-98 looks about right.
Arch Stanton
said on 30/Sep/13
Does look massive in The Big Country in cowboy hat and boots next to Jean Simmons who wasn't a short woman and 5'5.5-5'6".
Knowitall
said on 15/Aug/13
Connors was a good four inches taller than six foot three Chuck Connors in Designing Women. So either Peck wasn't six three or Connors was a strong six seven.
tex
said on 23/Apr/13
Paul Picerni, the great character actor, said Connors was the "tallest Actor in Hollywood". Chuck played both pro baseball and pro basketball. He was a great athlete and was the first player in basketball to break a backboard. He also was a tank instructor during World War 2.
Hob
said on 7/Aug/12
i would packed 6'5 for chuck.
sdsds
said on 7/Nov/11
Peck was 6ft 3in
Mark
said on 25/Jun/11
Paul Fix was his co-star in The Rifleman, and is listed as 6'0. Connors is about a "foot" taller, so there's no way Fix was 6'0, unless Connors was 7'0. Just a little aside. As for The Rifleman, I SURE wish the whole series would come out on DVD.
Shadow2
said on 12/Jan/11
In normal shoes Chuck was easily 6'6", so the 6'5.5" barefoot seems right. Like James Stewart and Alan Napier, Chuck never lost height as he aged. A fine actor, athlete, and gentleman.
PatB
said on 15/Dec/10
People here don't seem to realize that Chuck Connors played center for the Boston Celtics. He later played professsional baseball in the majors. Michael Jordan himself couldn't do that. Connors was the single best athlete to ever star in movies and one of the biggest. His first big film was probably his best, "The Big Country" with Gregory Peck and Charlton Heston - both about 6'2". Peck improbably has a draw in his long boxing match with Heston and then has a brief wrestling moment with Connors. Peck looks a skinny child when rolling around with Connors.
Heston and Connors themselves has a boxing match in "Soylent Green". No amount of movie magic can disguise Connors superior stature and muscularity. Like Clint Walker, Connors was just too damn big to appear on screen with most Hollywood leading men.
LT
said on 23/Mar/09
ive read in guns & ammo that not alot of people were actually able to spin the rifle he used, which is one of the reasons he was picked for the part, the writer mentions that he is 5'10" and was a friend of chucks but when ever he tried it would hit him in the shoulder, but it wasent a problem for the 6'5" conners, id believe 6'6" s he was said to be a very modest man., possobly measured late in the day he would have been 6'5", also concidering he kept a thin figure, this shouldent have decresed much with age.
Anonymous
said on 27/Feb/09
I saw some pictures of him with Bo Svenson and they were the same height. I have seen Svenson put at 6'6 or more.
Anonymous
said on 23/Feb/09
No less than 6'5.5 saw a picture of him standing next to 6'9 Larry Bird and he stacked up well.
Big King
said on 4/Sep/08
Yes, Connors is easily over 6'5".
talker
said on 25/Feb/08
Connors was a star athlete and played basketball among others,he was listed 6'5",i've yet to see a basketball player listed shorter than he is.
Scott B
said on 11/Jan/08
Chuck looked to be 6'6 to me. Tom Selleck is 6'3 and Connors had him by 3 inches. A lot of actors down play their height.
Jimboy
said on 10/Nov/07
There was an episode of "The Rifleman" where another actor was not only taller than Connors, but towered over him. The episode is called "The Decision." The actor? A very young Richard Kiel.
Editor Rob
said on 23/Apr/06
Visitor Tony mentioned when he chatted with Johnny Crawford, Johnny said Chuck was "Six foot Five and Five Sixteenth inches"
Frank2
said on 26/Mar/06
Tom Selleck is about 6'3". I'd say that Chuck could have easily been 6'6" when he was young such as when he starred in The Rifleman TV series and had a role in The Big Country.
Mikex
said on 25/Mar/06
He loooks much bigger than Selleck in that pic. Are you sure he's not even taller than 6'5''?
[Editor Rob: camera perspective is enhancing the difference in height]
Frank2
said on 21/Mar/06
I'd say Chuck could have easily been 6'6". I watched The Big Country once again and in the scene where he's back-to-back with 6'3" Greg Peck he looks like he's about three inches taller. When I saw Chuck walking by me back in the early-1990's he was huge!
Tiger
said on 21/Mar/06
Congratulations!
Gramps
said on 21/Mar/06
Been busy marrying off my 5'8" daughter, as you can see in this poor snapshot!
Click Here
Tiger
said on 20/Mar/06
Gramps: you better double-check, Frank2 will probably say that Reeves is 6 feet even or possibly even 5-11. Just kidding Frank2 :)
Tiger
said on 19/Mar/06
Gramps: great photo and how have you been? Haven't seen much of you on the site lately. Hope all is well!
larry
said on 18/Mar/06
By George: I think you've got him! :-)
Gramps
said on 18/Mar/06
Looking all of 6'5.5" (or more!) with the 6'1" George "Superman" Reeves:
Click Here
larry
said on 16/Mar/06
Chuck Connors was probably 6'5.5" or around there, so sometimes he was listed as 6'5" as sometimes as 6'6". I watched THE RIFLMAN every week and only once do I ever recall a guest star being taller than "Lucas" and that was 6'7" Don Magowen (who usually played monsters) and Megowen was only 1-1.5 iches taller.
In a later series, BRANDED he seemed to tower over 6'2" guest stars like Leo Gordon and Lee Van Cleave (sp?). 6'5" for Chuck Connors AT LEAST! P.S.: I've seen that photograph with Tom Selleck, and Connors LOOKS at least 3-3.5 inches taller, but if Selleck were standing farther back???
Tiger
said on 16/Mar/06
Wow, the Boston Celtics ! That is pretty cool, being a Celtics fan growing up. I should know my Celtics history. Also, looks like Heston is his officially listed height of 6-3 next to Connors. Great photo Rob!
Anonymous
said on 16/Mar/06
I saw him in person and I'd say he could have easily been 6'6".
Editor Rob
said on 16/Mar/06
Dummies for basketball described him as first player to shatter the backboard, "6ft 6 Chuck Connors" of his Boston Celtic days.
http://www.basketball-reference.com/players/c/connoch01.html is similar to that baseball-ref site.
Tiger
said on 16/Mar/06
I have no doubt that 6-6 is out there for Connors. He is a massive guy and could very well have been close to 6-6. Rob: do you happen know Connors' basketball experience? I don't know if he played pro or not.
Tiger
said on 16/Mar/06
From baseball-reference.com: Chuck Connors 6-5, 190 lbs. Major League Debut: May 1, 1949 w/Brooklyn Dodgers and Last Game: September 30, 1951 w/ Chicago Cubs
[Editor Rob: the different heights might come from him playing some basketball aswell...but I will go with the baseball listing for the moment. Chuck with other Chuck]
Tiger
said on 16/Mar/06
Rob: isn't Tom Selleck usually listed at 6-4 ? He looks alot more than a couple inches shorter than Connors in that photo you link above. That is a pretty big gap. My initial search on the web has brought only a 6-5 listing for Connors. From the written word, again 6-5!
[Editor Rob: there have been 6ft 6 listings for the guy, but selleck was further back in that pic and looks shorter]