Diego Schwartzman's Height
5ft 5 ½ (166.4 cm)
You May Be Interested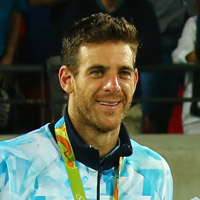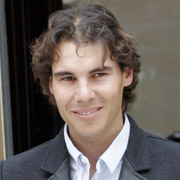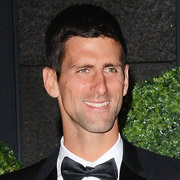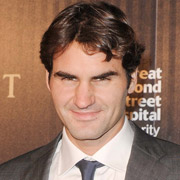 Add a Comment
24 comments
Average Guess (22 Votes)
5ft 5.18in (165.6cm)
realone1
said on 21/Sep/20
He looks 5'1 on tv.
Nik
said on 20/Sep/20
Look at these:
Click Here
Click Here

Editor Rob
Check him out here with
Dominika
who also called him 168, though she makes him look 166cm.
He's struggling to look much over 5ft 5 that moment.
Nik
said on 20/Sep/20
It's great to find out his true height!
Infalible
said on 8/Aug/20
163 cm
Nik Ashton
said on 8/Feb/20
He is such a great role model for all budding tennis stars!
Littlelee5ft6
said on 4/Jan/20
Tennisgod if your almost a head taller than hed have to be 5ft tall at most as most heads are 9 inches in length the guy looks 5ft 6ish
Rick1
said on 14/Oct/19
@Roberto
5'5 is not 168cm, thats a strong 5'6 but yes i agree, I would probably say even if your below 5'10 they wont even look at you! I think Schwartzman might be 166cm, so slightly above 5'5.
Roberto Filho
said on 5/Sep/19
He is 5'5 or 168 cm. Michael Chang was 5'5 too. Diego is very good. It doesn't matter if ure 5'5 or 6'0 u have to work hard. I've heard coach don't give a sh... here in US if ure not 5'8 above. That's why USA don't have a Top Tennis player anymore.
Brian david
said on 5/Sep/19
I'm 5'3 and I saw Diego at Indian Wells and he was my exact height. I even asked him for a picture as he was coming off a practice court and have a pic of us together and we are the same exact height. For the life of me I don't understand how or why he's listed at 5'7' when he's 4 inches shorter. I can see someone overstating their height by one inch or two, but 4??? I personally think he is an incredibly amazing player to do what he does at 5'3' so why claim to be 5'7' when it's even more impressive to have his results at his true height of 5'3'm
Kavi Singh Gill
said on 4/Sep/19
@Steven Ye, 5'8".5 is possible for Ferrer. When people give their height often times they're rounding up by half an inch. In Schwartzman's case however, he rounds up by 1.5 inches possibly due to insecurity about his height.
Steven Ye
said on 16/Aug/19
Hey Rob how tall do you think David Ferrer? He's listed 5'9 but a lot of people says he's 5'8/7. It'd be awesome if you could give him a guess.

Editor Rob
I do think 5ft 9 looks ok for David from what I've seen.
tennisgod
said on 11/Aug/19
Hello Rob, I don't know how to establish my credbility here, but similar to everyone here, I thought that Diego would be around the 5' 5.5" (166 cm) range. But I volunteered at one of the Masters 1000s tournaments (not stating which tournament for privacy) and worked in the locker rooms where I was only a few feet from many of the top ATP players. I myself am 5' 7" (170 cm tall) and walked past Diego Schwartzman at multiple times and I was almost a head taller than him when I stood very close to him. I personally would give him a maximum of 5' 4" and although it may seem like a really low listing, I think it is totally right.

Editor Rob
I'd be surprised if he was that short...of course seeing someone in person can help you get a better idea at times, so it's interesting to hear you thought nearer 5ft 4!
Zampo
said on 8/Jun/18
Listing is probably right. I saw him with Nadal at Roland Garros and he roughly looked just under the nose of Nadal (or around), meaning he had to under 5'6 I think.
Tallish89
said on 9/May/18
To reach an atp ranking of 13 at this height is an achievement alone. Coaches usually don't bother with any player that does not grow pass 180cm.
Johnson
said on 25/Apr/18
I have a claim for him. He said he is 1.68

Editor Rob
I am glad he gave a reasonable figure and that he confirmed the ATp might inflate some player heights.

It's a shame they don't attend camps to get weight/height taken
Belgian
said on 25/Apr/18
The ATP has him listed at 5'7 (170cm) which is slightly overrated in my opinion
5'6 range seems more plausible
Signs
said on 26/Feb/18
Even though he's listed at 5'7", he looks shorter. So 5'5" seems legit.
Tallish89
said on 23/Jan/18
Really not much 5'7 tennis guys to compare him with. I mean other than Maradona photos the only thing to go on is the Atp listing 170cm.
I'm guessing that's with shoes on so maybe 167cm/168cm is a possibility
Snow Man
said on 21/Jan/18
Rob, what figure do you think best suits him?
A) 168,5-166,5
B) 168-166
C) 167,5-165,5
D) 167-165

Editor Rob
Nearer A than C I'd think.
Tunman
said on 20/Jan/18
Maradona looks 2"smaller than him so like 5'3.5"for today and likely a full 5'4 at peak perhaps even 5'4.25".Nadal seems near 7" taller perhaps slightly less.A legit 166
lee168cm
said on 19/Jan/18
Who usuario? Diego Maradonna? He could be now yes Diego Schwartzman is in no chance that short
Usuario
said on 18/Jan/18
5ft 4 out of bed.IMO.
lee168cm
said on 17/Jan/18
He looks more than an inch taller than Diego here unless Diego is 5'2.5" in that photo

Editor Rob
I think Diego has shrunk a bit he could be 5ft 3-4 range.
Johnson
said on 17/Jan/18
I would like to find a claim of him