Dolly Parton's Height
5ft 0 (152.4 cm)
American actress and singer known for roles in Steel Magnolias, Nine to Five, The Best Little Whorehouse in Texas, Straight Talk and Rhinestone and for songs such as "Here You Come Again", "9 to 5", "Jolene", "Islands in the Stream", "I will Always Love You", "The Seeker", and "Heartbreak Express". She once commented on Larry King
"I'm only like 5-1, 5-2 if I'm standing up straight on a good day. But I wear my five-inch heels, and I'm a tiny little person with tiny little bones and these big old boobs hanging on there."
, although in 1984 Lexington Herald Leader said
"I'm only 5 foot tall. I'm very small. A lot of people think I'm much bigger"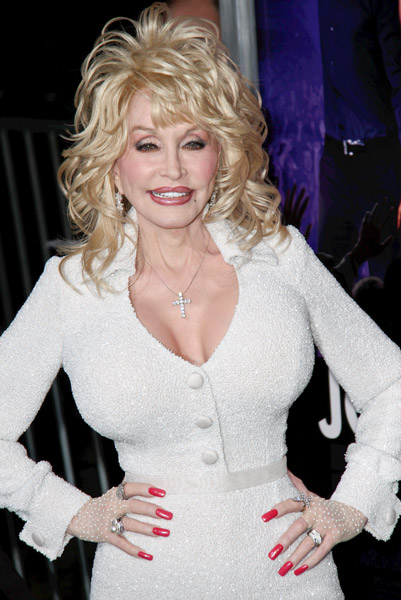 Photos by PR Photos
I'm five feet tall in my bare feet and six-four in my shoes and wig! You have to stand out and I stand out in a couple of places.
I'm only five feet tall. I'm very small. A lot of people think I'm much bigger. I'm six-two in my heels and hair. Even these (looking down at her ample cleavage) aren't as big as you think. They just look big, hanging on a small body.
You May Be Interested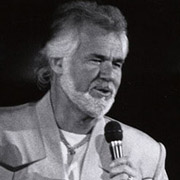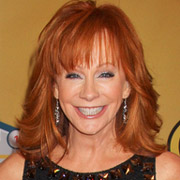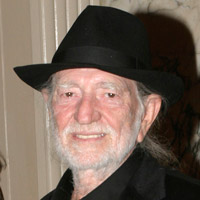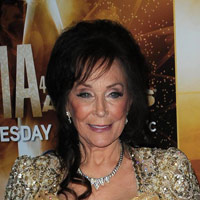 Add a Comment
28 comments
Average Guess (12 Votes)
5ft 0.02in (152.5cm)
Nik Ashton
said on 20/Jan/20
She's adamant about being 6'2"!
Miss Sandy Cowell
said on 19/Jan/20
💝🎂💐🎊 Happy Birthday Dolly! 🎊💐🎂💝
Many Happy Returns to Dolly Parton, who today celebrates her 74th Birthday.
Her height has never been a mystery to me - I've read far too magazines for that!
5ft. 👱‍♀️🎈🎶🎈😁
💝🎂💐🎊💝🎂💐🎊💝🎂💐🎊💝🎂💐🎊
Gladstone Screwer
said on 25/Dec/19
Just watching a documentary about Dolly on BBC2. A natural beauty, despite her lack of inches.
Terrific singer/songwriter too. And of course, a tremendous rack. 🌽🍆
Ian C
said on 20/May/18
Dolly is an interesting problem for a height detective because she is never seen in public without heels and at least six inches of synthetic hair. It's like trying to figure out how tall the Bride of Frankenstein was.
Brad
said on 14/Nov/17
How tall is Barbara Mandrell? Dolly owns her clear every photo.
mister_lennon
said on 8/Aug/16
Yeah. I remember Shirley Mclaine's coments in her biography about the steel magnolias shooting and about dolly parton was always around with her massive heels and her big wigs . I guess that in her scenes with Daryl Hanna and Julia Roberts she wore extra massive heels to even look 5'4-5'5.
And yeah, Sally was clearly taller thand dolly, about almost good three inches on her. She towered dolly easily. Thats is because sally was a strong 5'2 , close to 5'3 in a good day and dolly , without her massive heels, could only look 5 at her best.
Arch Stanton
said on 7/Aug/16
Sally Field did look almost three inches taller in Steel Magnolias. Oddly though Dolly pulled off looking nearer 5 ft 5 with Daryl Hannah though!! Must have worn massive heels in their scenes together.
mister_lennon
said on 14/May/14
she is about 4'11 or 5. in the steel magnolias movie sally field was taller. i think that Sally is about 5'1 or 5'2 at her best. well, in the steel magnolias premiere, field was wearing normal heels and parton was wearing extra big high heels, and field was still slithgly taller. with similar shoes or similar heels, field would dwarfed her. so, i think that 5'2 sally field was much taller than her, she could be not more than 4'11 or 5. even 4'10 is possible for her.
Michelle
said on 28/Sep/13
I am only 5ft tall to, knowing that you are to makes me feel better.
Shaun
said on 21/Aug/11
More like 4'10.5"-4'11".
Eric79
said on 17/May/11
I've met Parton and she's tiny. I worked in a hotel and she came down in the middle of the night, wearing an old bathrobe, that looked like she bought it in a thrift store, or else she had it for 30 years. Her hair was all flat and she was SO TINY. I'm 6 feet. It took me awhile to realize who she was. I knew she was staying with us, but I expected a larger than life person, with big breasts and such. But really with flat hair and a robe, she didn't even look all that busty. But I'd say no more than 5 feet max.
gregory lehmann
said on 16/May/11
Friend Liz's idol. Spotty at best liking her. Just looks bigger,but really cut more like Cathy Rigby or Patty Duke. But not a bad singer. 5' is correct height.
Mike Thompson
said on 6/Dec/10
Best 5 feet God ever made!
Mister Lennon
said on 11/Oct/08
5' at peak and now probably less. Never 5'1 or 5'2.
Hannah
said on 21/Sep/08
I had to read an autobiography on her for reading and in her book seh says shes 5'
Victorian
said on 10/Sep/08
Her outrageous heels make her tough to peg for an estimate.
Victorian
said on 10/Sep/08
Click Here
You can't see the footwear but from Dolly's stance you can tell that she's standing on platforms. She's slightly taller than Cyrus, who's probably in modest heels tops (Parton would need +5in heels otherwise to appear taller than Cyrus).
I see 5ft5/5ft5
CHRIS
said on 2/Sep/08
i don't believe that shes that short cuz on hannah montana she taller than Miley Cyrus and Miley Cyrus is 5'5"
Josephine
said on 12/Jul/08
If she was 5'0" tall back in 1984, then she is probably 4'11" these days. I adore Dolly, she wouldn't be Dolly Parton if she was 5'8" tall!
StS
said on 6/May/08
To "TR": You're so lucky! Got to sit next to Dolly Parton on a flight! She's coming here to Sweden in June, maybe I'll should try to catch her at the airport, after all, the airport closest to Malm
Anon
said on 29/Jan/08
went to see her in cocncert last year!!! I was 2 rows from the front, and really shocked at her height! I was expecting her to be tiny, but she wasn't, although she did have HUUUGE heels on. I'd say she's 5'0 now, although she probably used to be 5'1 or 5'2, but remember you shrink as you get older. But i love dolly shes fabulous xoxoxox
GRACE
said on 30/Dec/07
she guest starred on hannah montana and compared to miley she looked 5'6
tania tich
said on 24/Aug/07
I'm 4.11" but I think Dolly is small and terryfic, you don't get half as much of her southern songs over here and we should she a great singer, and just a bit taller than me but still amazing!
Brad
said on 24/Apr/07
Made Sly look 6' 2".
TR
said on 13/Apr/07
Seatmate with Dolly on LA flight, American Airlines. Super lady and no more than 5ft even,
Editor Rob
said on 8/Sep/06
In 1984, quoted in Lexington Herald Leader:
"I'm only 5 foot tall. I'm very small. A lot of people think I'm much bigger"
Brad
said on 15/Aug/06
5' 0" at the University Hills Mall Denver signing her book. I told her I loved the tale of her packing some Tennessee iron (gun) in '64 visiting NYC. She laughed her wig off.
Squa
said on 27/Mar/05
Actually Dolly Parton is only 5 ft tall.. I have once heard, what even Danny DeVito is slighty taller than her, and he is about 5 feet tall.