Willie Nelson's Height
5ft 5 ⅞ (167.3 cm)
American Country Musician and actor known for roles in Barbarosa, Stagecoach, Thief, Wag the Dog and Half-Baked.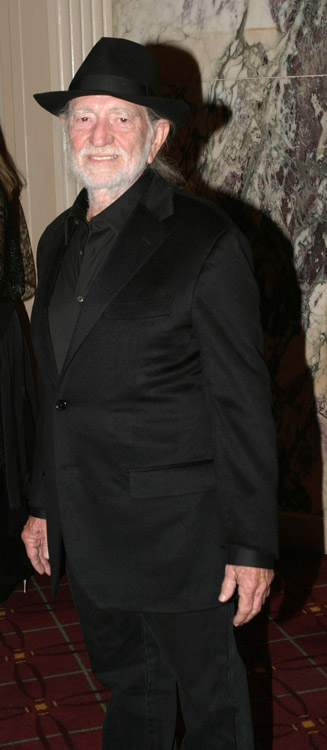 Photo by PR Photos
[on his just-a-shade-under 5-foot-6 height]
I'm taller than Bob Dylan and Paul Simon. Of course, they don't wear cowboy boots. I'm also taller than Ross Perot as long as I don't cut my hair. Really tall guys never seem to make it. The only two I can think of are Mick Jagger and Mick Fleetwood.
-- Request Magazine, 1993
You May Be Interested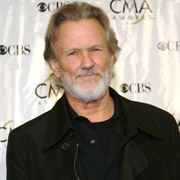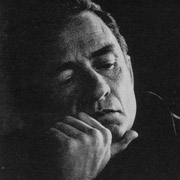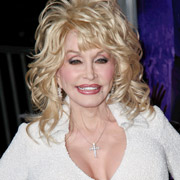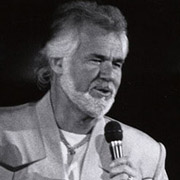 Add a Comment
48 comments
Average Guess (9 Votes)
5ft 5.68in (166.8cm)
Ian C.
said on 7/Sep/20
Notice that Willie has never lied about his height. His honesty about his height is perfectly in character with his honesty about everything else, including his marijuana use.
An interesting interview to watch is the one of Willie by Barbara Walters. Walters just assumes that the people she interviews will lie, and seemed genuinely surprised when Willie answered all her questions truthfully. Commenting on the interview later, she expressed surprise that he was so intelligent, as it would never occur to a born snob like Walters to suspect that a singer of country music could be anything but a rube.
Miss Sandy Cowell
said on 29/Apr/20
🎁🎂🎶🎉 Happy Birthday Willie 🎉🎶🎂🎁
Many Happy Returns to Willie Nelson, who turns 8️⃣7️⃣ years of age today. Congratulations to him!
5ft5.7/8ths 😁👍
🎁🎂🎶🎉🎁🎂🎶🎉🎁🎂🎶🎉🎁🎂🎶🎉
Nik Ashton
said on 1/Dec/19
It's great that his height is listed in eighths! Just look at that hat!
Big Zach
said on 17/Sep/19
Hi Big Rob!
Is 5' 5" 7/8 his full peak height without shoes, or is this his height currently?

Editor Rob
He probably isn't over 5ft 5 nowadays, I could believe nearly 5ft 6 without shoes as the peak
Tai
said on 19/Aug/19
Rob, how tall would you give his son (Lukas)? His band are currently backing Neil Young so I noticed he seems to wear a lot of boots and hats, doesn't seem taller than his dad even now that his dad is in his 80s ?

Editor Rob
yeah he could be 5ft 5-6 range
Johnny cash 6'3
said on 25/Feb/19
Willie Nelson- peak 5'7, now 5'6
Waylon Jennings- was a full 6'1
Johnny Cash- was 6'2, 6'3
Kris kristofferson- peak 5'11, now 5'10
Sandy Cowell
said on 5/Aug/18
My brother has just been watching a programme which didn't exactly float my boat, but I did notice Willie Nelson - with his hair in two plaits! Let me tell you, that it is a mighty comfortable hairstyle, especially in this boiling hot weather!
Willie seemed a really ace guy! He can have 5ft5 and seven-eighths!
bill uk
said on 28/Nov/15
Great guy, smallish in stature with a giant talent ...wish I could meet him one day, well, I can dream can't I.
guest
said on 4/Oct/15
He looks very short in Electric Horseman. Robert Redford looks small in that movie too. WN is a few inches shorter than RR in it.
CD
said on 22/Jun/15
Rob would he measure in 5ft 4-5 range now he is in his 80s?
[Editor Rob: at his age he probably will be around that now.]
Ian C
said on 17/Apr/15
Richard Keil, who was at least seven feet tall, was a bouncer. So was Clint Walker, at six foot-six. You look like those gents and you can bounce belligerent people with a kind word and a big grin, which is so much more efficient than showing them your certificate from the dojo, wouldn't you say?
I have met people who have met Willie, and they all say what a friendly, humble man he is, so I'm just saying that bar-bouncing was probably not a vocation suggested to him by his high school guidance counsellor.
George5008
said on 14/Apr/15
Height is measured from the head to the sky. Go Willie
Eric
said on 14/Apr/15
Willie is an expert martial artist, with black belts in a variety of catagories, this would surely make him a good bouncer in spite of his height.
Sam
said on 29/Oct/14
He looked pretty much a head shorter than Johnny Cash if Cash stood up straight and, despite his claim, is edged out by Bob Dylan (although not hugely). This listing is a good fit.
vinnie
said on 3/Mar/14
5'4"...i met him while he was in Nelson filming a movie, my sister in law was his personal valet at the hotel he stayed at. We stood back to back, without our boots on...we are exactly the same height!
wiltonstilts
said on 21/Jul/13
Check out his recent mugshot "willie looks haggered is the caption" he appears to be n only 5 04 ..
wiltonstilts
said on 10/Jul/13
He is much shorter than 5 07 you need to change this
[Editor Rob: he's listed as a shade under 5ft 6 or 5ft 5.75, not 5ft 7.

Of course at his age he might be nearer 5ft 5 now]
Zach
said on 13/Feb/13
Whomever puts Willie at 5'7 1/2" is a fool! Willie Nelson is NO more than 5'4" to 5'5" my wife is 5'5" we were in the Airport with Willie he had on boots my wife had on flats and they looked to be identical height wise!
Shaun
said on 26/Aug/12
Dr. Steve Brule says on 29/Nov/10
He's about 5ft 3 and a half these days according to his mugshot photo Click Here Probably right considering he's 77. He was arrested a few days ago for setting fire to a plant and inhaling the smoke wot came off it.
Those markers again are two inches not one, same with Armie Hammer. The mugshot shows him at 5'7" in probably standard boots which give 1-1.5 inches. 5'5.75" looks spot on, he is in fact about 5'6".
Musicman
said on 16/Aug/12
Lol at 5ft 6in or even 5ft 5in! Back in the 80's I met Wille here in nashville in an elevator at the mall with my sister with me. I'm 5ft 10in barefoot and I had on very low soul tennis shoes that made me say 5ft 10 and a half. My sister is 5ft 4in and she and Willie were the same height and he had cowboy boots on! I towered over him looking down at the top of his head. he's no more than 5ft 3in max barefoot. I know I met him and talked awhile, he's a very nice, humble guy.
Legend
said on 27/Aug/11
He's 5'4 in the morning today.
jtm
said on 30/Nov/10
he probably lost some height since he is 77.
Dr. Steve Brule
said on 29/Nov/10
He's about 5ft 3 and a half these days according to his mugshot photo
Click Here
Probably right considering he's 77. He was arrested a few days ago for setting fire to a plant and inhaling the smoke wot came off it.
glenn
said on 5/Mar/09
sam-thats possible.by a half inch at most.or the same in height.one thing is certain.willie isnt taller than dylan.
Doug
said on 4/Mar/09
Looks 5'7" in boots, 5'6" barefoot slightly under, the man is clearly telling the honest truth.
Sam
said on 3/Mar/09
Glenn, do you think Bob Dylan is a bit taller than Willie?
Anonymous
said on 21/Dec/08
did mokin weed stunt his growth cause ive never heard of that
glenn
said on 18/Nov/08
i agree runt.
Haze
said on 18/Nov/08
always though he was around this height. seems a good listing
runt
said on 17/Nov/08
He's wrong if he thinks he's taller than Bob Dylan
glenn
said on 17/Nov/08
yes,on most album covers he wears sneakers.brad is right.he is a sneaker man.with occasional boots.
Brad
said on 14/Nov/08
Just in concert in regulars, red carpets in dress, Marty Stuart to bed.
glenn
said on 14/Nov/08
the more i think about it,i do see pics of him in sneakers.maybe cause i always catch him at events? but is boots for a 5-6 country guy a surprise?
glenn
said on 14/Nov/08
sneakers is possible.i always seem to catch him in boots.5-6 is correct leonari.
Brad
said on 13/Nov/08
Willie in boots? I've seen him in sneakers lots of times.
leonari
said on 13/Nov/08
Glenn: so he is taller than 5'6"??
glenn
said on 13/Nov/08
im only a half inch taller and he is in boots.doesnt add up.
Brad
said on 13/Nov/08
Willie is 5' 6".
sam
said on 13/Aug/07
Here is another Bob Dylan and Willie photo, here looking much closer to each other in height:
Click Here
This time it's a question of dueling cowboy hats. Willie still looks the shorter of the two despite his claim above.
Ancient Aztec guy
said on 21/May/07
I saw a picture of Willie Nelson and 5'7" George Jones(NOT TOM JONES!!!)and they appeared to be about the same height. Although I saw him stand next to 6'1.5" Johnny Cash and he appeared to be 5'9" in the highway men. Also just a comment on Editor Rob you are a funny feller!!!
Glenn
said on 19/Jan/07
5-6 is correct.
Robert.R
said on 18/Jan/07
In his biography he says 5'7" but I think 5'6" is more accurate.
sam
said on 16/Nov/06
There is a picture on this website of Willie with Dylan that seems to show Willie wrong, since Willie looks at least 2 inches shorter than Bob. Bob may be wearing lifts, because he even seems to be leaning over and still skies over an upright Nelson. The website (can't provide a direct to photo, but it is in "Bob & Celebs" gallery):
Click Here
Derek
said on 19/Sep/06
Short guy but one of the best musicians ever.
Glenn
said on 19/Sep/06
That height is correct.great guy.in fact,known to be maybe in the top 3 best.
Glenn
said on 19/Sep/06
That height is correct.