Kris Kristofferson's Height
5ft 10 (177.8 cm)
Peak height was 5ft 11 (180.3 cm)
American singer and actor, best known for songs like "Me and Bobby McGee", "For the Good Times" and "Sunday Mornin' Comin' Down", and for roles in films such as the Blade series, Alice Doesn't Live Here Anymore, Pat Garrett and Billy the Kid, Convoy, A Star is Born, Fire Down Below, Heaven's Gate and Rollover. In 2014 he mentioned his weight, saying
"I weigh about 160 [lbs], as I've always done"
and in a 2013 interview, when asked if Bob Dylan was small, he said
"He's about the same size I am—about 5 foot 10....[at 5ft 10] You don't get in the way, but people don't pick on you!"
.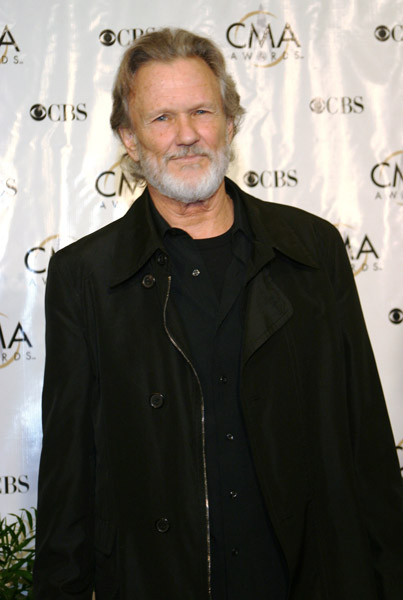 Photo by PR Photos
My first reaction was that I couldn't physically pull it off. As I told (producer) Bob Christianson, 'Given more time, I would have gotten thinner and taller.' I'm 5-foot-11½ and Lincoln was 6-foot-4.
-- 1977
You May Be Interested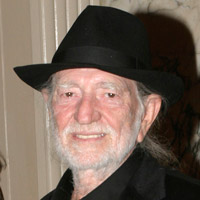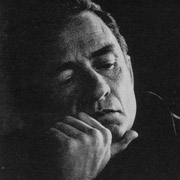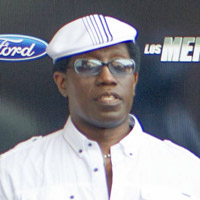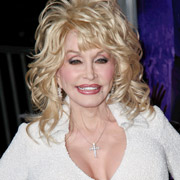 Add a Comment
46 comments
Average Guess (8 Votes)
Peak: 5ft 10.59in (179.3cm)
Current: 5ft 9.78in (177.2cm)
Ian C.
said on 16/Oct/20
Kris said that Bob Dylan was five foot ten? When you hang around Dylan you get infected with Dylan's casual contempt for the truth, I guess. Or maybe Kris is just an unusually kind and loyal friend to Dylan. Or maybe Kris has drunk too much Jack Daniels. Or maybe Dylan really is five foot ten.
Miss Sandy Cowell
said on 22/Jun/20
🎁🎂🎵🎈 Happy Birthday Kris! 🎈🎵🎂🎁
A Very Happy Birthday to Kris Kristofferson, who turns 84 today, the 22nd June. Kris always looked pretty tall on-screen, so...
5ft11.5 peak and 5ft10 today.
🎁🎂🎵🎈🎁🎂🎵🎊🎁🎂🎵🎈🎁🎂🎵🎊
Miss Sandy Cowell
said on 22/Jun/19
🎈🎼🎂🎁 Happy Birthday Kris! 🎁🎂🎼🎈
Wishing actor and singer Kris Kristofferson a very Happy Birthday!
5ft11 peak, 5ft10 now.
Bobby Cormier
said on 27/May/19
I talked to Kristofferson for awhile once & noticed that he was wearing boots but not with heels that were high at all, just about flat, & I noticed I had to look up at him when we talked. I'm 5'10 & 1/2" tall, barefoot.
He's exaggerating about Bob Dylan, probably trying to be nice & not contribute to the rumors (which are true) that he's quite short. Bob's 5'7".
Dan Hankin
said on 15/May/19
I stood next to him in an elevator in 1975 in LA. I'd say he was 5' 7" at most.
JD
said on 24/Feb/19
"He's about the same size I am—about 5 foot 10"
So, as many talents as he has, height-guessing is not one of them!
bman1
said on 3/Feb/18
Not challenging his height, but Kris K is definitely the type of guy whose body frame and presence give the "appearance" of someone that is in the 6ft category. His long legs, long arms and torso are deceiving. Same thing with Aaron Eckhart.
Ian C.
said on 13/Nov/17
Five-eleven is an excellent height for Kristofferson on a metaphorical level. That is, he is "almost tall" and, in a parallel way, he's an "almost baritone." You can hear him struggling for the low notes when he sings and, when he speaks in the movies, you can tell that he's pushing his voice into the low registers. He never sounds like a real deep baritone like Robert Mitchum or Claude Akins, whose voices just come booming out as if they had tubas in their throats.
On a bit of a tangent, Kristofferson was physically gifted; he graduated from Ranger School with the U.S. Army, which takes great strength and stamina. And he was Rhodes Scholar. But he wasn't Johnny Cash in the recording studio.
Jeff
said on 20/Oct/17
Click Here
Max 1,75
There's a lot of difference in the barry gibb
King of the hill 91
said on 9/Oct/17
180cm maybe 181cm Nothing more
Ian C.
said on 19/Sep/17
Bob Dylan is five foot ten? Yeah, and he's a Nobel laureate too. Donald Trump is president of the United States. Second hand cigarette smoke is potentially lethal if you're standing fifty feet from the smoker. You get the right people to say something, no matter how ridiculous, and it becomes true.
Greg
said on 20/Feb/17
I would have thought 5'11", looked a good 4 or 5 inches taller standing next to Willy Nelson.
Dingus
said on 6/Sep/16
Both him and Wesley Snipes had pretty big footwear in Blade. He came off about 2-2.25 inches taller so this listing is fairly accurate.
Greg
said on 2/Sep/16
Great songwriter and accomplished actor. His performance in Payback was so menacing. I had a boxing coach who looked just like him when I was a kid - those deep set eyes - and you just know he's not someone to mess with!
Susan
said on 7/Jul/16
Kris was tall enough to stand on stage and look into my eyes and sing song after song at a concert in 94 or 95 at a fair somewhere or tuther. And his current wife, standing just off stage, was shorter than me and adorable. Glad he's got a great family enriching his life.
Tom
said on 16/Jan/16
He looked 5'10" in "Pat Garrett and Billy the Kid". Unfortunately he was far too old to play Billy.
Gonzalo
said on 22/Oct/15
In Pat Garrett he looked clearly shorter tan James Coburn. In that movie he looks 1`80 at the most
Grammapat
said on 9/Feb/15
He wears lifts in those cownoy boots. Just like The Dog. Stood next to him when he was filming on kauai. Im 5' 9 1/2 and he was shorter then me. Maybe 5' 7 or 8
Arch Stanton
said on 7/Jan/15
Convoy was a disappointment though, MacGraw and Borgnine were just wasted in it.
Arch Stanton
said on 7/Jan/15
Devane definitely! You see what I mean about Kristofferson and the 70s though don't you Sam? His look back then seemed about as good an example of the "look" of New Hollywood as you could get. Billy the Kid might have been his best performance but my personal favourite film of his I've seen is Alice Doesn't Live Here Anymore, although Burstyn clearly stole the show in it.
Sam
said on 6/Jan/15
Standing evenly though, Hackman looks closer to 2 inches taller here than the difference generally looked in the movie.
Click Here
Sam
said on 6/Jan/15
Just watched Cisco Pike and he looks at least six foot based on his appearance next to Gene Hackman as he looks only about a strong inch shorter but I think in the scene Kris is in big cowboy boots and Hackman is in low dress shoes. In the same film, Kristofferson however I think looks only about 3 inches taller than Harry Dean Stanton.
Sam
said on 15/Dec/14
You know who strikes me as the ultimate 70s actor (more character actor category)? William Devane, he had a helluva career that is almost entirely encapsulated in the 70s. At any rate, Kristofferson's one of those rare musicians who transition to film and are perhaps equally good at film acting. His best role IMO is as Billy the Kid.
Arch Stanton
said on 1/Sep/14
Nice one. That's an A class beard he's got!!
Arch Stanton
said on 31/Aug/14
Although of course Pacino, De Niro, Nicholson, Eastwood etc too were more prominent as actors than Kristofferson in the 70s, but you know what I mean he had that "look" of 70s films down to a tee.
Arch Stanton
said on 31/Aug/14
Although he wasn't in a huge number of movies in the 70s, with the exception of maybe Dustin Hoffman and Warren Beatty I see him as the "face of 70s cinema". His beard and look I think was symbolic for the period and move away from the conventional movie star look. Very talented actor. He could look 6 ft in the 70s but he wore cowboy boots a lot. He looked near 5 ft 11 next to Seagal in Fire didn't he?
Arch Stanton
said on 31/Aug/14
Rob can you add a bearded 70s photo and update with American singer and actor, best known for songs like "Me and Bobby McGee", "For the Good Times" and "Sunday Mornin' Comin' Down", and for roles in films such as the Blade series, Alice Doesn't Live Here Anymore, Pat Garrett and Billy the Kid, Convoy, A Star is Born, Fire Down Below, Heaven's Gate and Rollover.
Ian C.
said on 26/May/13
I saw Kris Kristofferson in concert in 1974, and I was surprised by how short he seemed. Maybe this was because I had seen him in the movies and expected him to be bigger than he actually was. Also, he was either drunk or very hung over, so he didn't make a good impression on me at the time.
logan noll 1996
said on 28/Oct/12
If Wesley Snipes is 5'9, then Kris was 5'11 as Whistler cause he looked to have 2 inches on Snipes.
Steven J Anderson
said on 7/Nov/11
I personally met Kris, along with Pottsie from Happy Days and Brooke Shields at the opening of the Bob Hope USO center in Wasthington DC in 1984 as a US Marine. She was VERY tall, easily looking me in the eye, I'm a bit over 6' in barefeet, Kris Kristopherson in heeled boots was NO WHERE NEAR 5'11" MAYBE 5'8
Martyr
said on 9/Mar/11
5.9 at most in his prime. I would say 5.8 really, he wasn't much taller than John Belushi...
Anonymous
said on 31/Oct/10
saw him yesterday. He's alot shorter than 5' 10"
Mike
said on 6/Apr/09
How tall is Toby Keith. Wish he would have kicked KK's teeth down his throat.
sam
said on 2/Mar/09
Johnny Cash was about 4 inches taller, so I'd say 5'10" would be closer to the mark.
glenn
said on 7/Nov/08
willie nelson was always known as 5-6.
glenn
said on 7/Nov/08
kris is 5-10.
manitobaboy
said on 6/Nov/08
Kris Fan - I doubt Willie Nelson is 5'8". In the Electric Horseman with Redford (who might be 5'10"), he was a lot more than 2 inches shorter. In concert, he wears boots but I'd say 5'6 - 5'7".
Movie Buff
said on 6/Aug/08
In Cisco Pike, Kristofferson is a few inches shorter than Gene Hackman who's 6' 2". Even with heels that puts Kris over 5'10" at the least.
Kris Fan
said on 6/Aug/08
Willie Nelson is 5'8" and Kris is a lot taller. He's shorter than Johnny Cash was but Cash was 6'2". Whoever said he was 5'7" is way off. Ali McGraw is 5'8" and Kris is obviously taller than she is by many inches. Perhaps some people's jealousy leads them to wish certain celebrities are "less" than they are.
Manitobaboy
said on 20/Apr/08
Kristofferson was a Golden Gloves middle weight competitor back in the day and I think he was listed as 5'11" and 165 then. Now, hard to say. Incidentially, he was also a Rhodes Scholar - his quote on that: "Yeah, both Bill Clinton and I were Rhodes Scholars, which kind of questions the integrity of that award if you ask me."
Leo
said on 14/Mar/08
5ft 11 is correct. Saw him recently
marlon
said on 1/Sep/07
I think 5ft 10 and a half was his height when he was younger but now a bit under. James coburn did tower him in billy the kid.
Gonzalo
said on 27/Aug/07
He was much shorter than James Coburn in Pat Garrett and Billy the kid, three or four inches. 5`11 max for him, maybe a bit under
HomeGal
said on 2/May/07
Kris is 5'11" and having seen him barefoot, I can verify that.
i know
said on 6/Mar/07
oh my god...KK is not even 5'7".i worked with him in 1987 on "Amerika" and standing 6 feet myself i could see the top of his head as he passed me by in the lunch room..wow..and he was wearing lifts...damn why do the celebs all lie..ha ha
TNTinCA
said on 10/Jun/06
I happened to see part of the opening sequence of the movie 'Convoy' earlier. Kris looked no taller than 5'11" in my opinion. He may have been 5'11" in his prime but I don't believe he was six foot.