Dolly Rose Campbell's Height
5ft 0 (152.4 cm)
English actress, best known for playing Gemma Winter in ITV soap opera Coronation Street. On her acting agency she was listed
"height: 5ft 0in (1.53m)"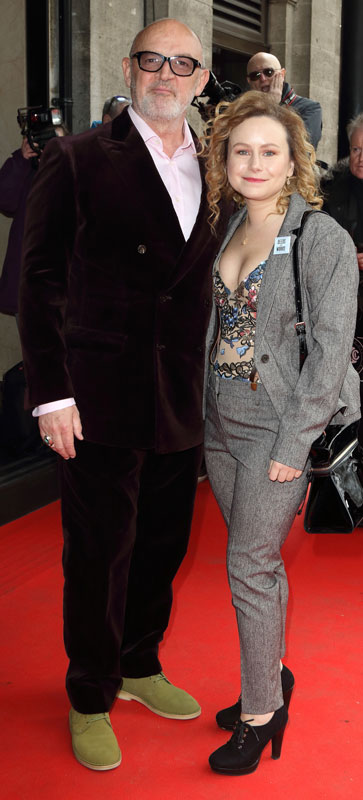 Dolly with
Connor McIntyre
Photos by PR Photos
You May Be Interested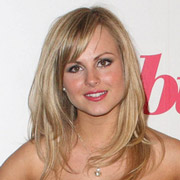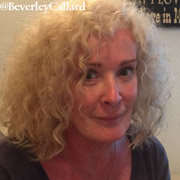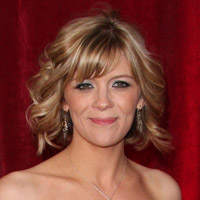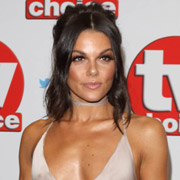 Add a Comment
30 comments
Average Guess (16 Votes)
5ft 0.13in (152.7cm)
Miss Sandy Cowell
said on 2/Nov/19
Gemma Winter's nosy mother is called Bernie. Now that takes me back to the 70's when there was a double act of brothers and their names were Mike and Bernie WinterS. I knew that name dragged up a memory from somewhere or other! When my Mum, brother and myself were on holiday at the seaside, Mum would buy us theatre tickets. She enjoyed the live entertainment and one year, she bought us tickets to see Mike and Bernie Winters. Bernie was definitely the taller one and he went solo in the latter part of his career, with the aid of his big, slobbering dog, Schnorbitz, who was rather aptly a St Bernard dog!
So now you know why a certain few members of the population just might suppress a giggle when they hear Gemma's Coronation Street Mum's name!
Apparently, the Winters brothers started their stage act in the 50's, and even I wasn't around back then!
Gemma gets another five foot.
👱‍♀️"I'm in and out of the Ladies loos whenever I hit the shops!"
🚼👶👶👶👶
Miss Sandy Cowell
said on 30/Oct/19
That couldn't be a more uplifting tonic after last week's sad proceedings. Two healthy boys and two healthy girls - congratulations Gemma and Chesney!
Dolly-Rose gets 5ft. 👶👶👶👶
Miss Sandy Cowell
said on 29/Jun/19
I just witnessed Gemma expressing a desire to get ratted! Not for at least nine months you can't, girl! Well, not when you're acting....
😢🍸🍹🍻🍺 ❌
5ft.
Miss Sandy Cowell
said on 16/Jun/19
Only Gemma could come out with this:
While thinking about the prospect of becoming the mother to quads, she says to the babys' father, Chesney Brown, "What if they're all girls? When they get to be teenagers and it's the time of the month, there'll be a riot!"
At just 5ft, I can't see her having very big babies and Chesney isn't very tall for a guy either, which is probably just as well for Gemma! But as long as they're born healthy....
Hark to me! Anyone would think that all this is all real, but it does make you think about true-life situations, there's no denying it, which isn't a bad thing.
Miss Sandy Cowell
said on 5/Jun/19
How wonderful! Little Gemma is pregnant with quads! 👶👶👶👶
5ft nought!
Miss Sandy Cowell
said on 8/May/19
@ Nik - I like the little rhyme! 😋
Re: Being 'on top of each other a lot...'
Well, I suppose it's an inexpensive way of keeping warm, as is breaking wind!
😉👍
😁
It's time to vote for Dolly-Rose again, so this time it'll be the usual 5ft!
Nik
said on 7/May/19
@ Sandy Cowell - Yes, the space is very limited but they are cosy! People are on top of each other a lot! It's one of the worse places to spend time with a flatulent friend, not as bad as a Dr Who tardis though!
Every woman every man join the smelly campervan! 🎼!
Miss Sandy Cowell
said on 5/May/19
@ Nik - I've never been in one, but I'd very much like to! I imagine the space is limited - but cosy. It wouldn't be too sociable to have a flatulent friend in one of those! Besides, there's a bleedin' door just feet away, so it should be USED!!!
🤣💨...🚐❌
Nik
said on 4/May/19
@ Sandy Cowell - You can probably get away with even less in a campervan! 😂😂😂😂😂😂!
Miss Sandy Cowell
said on 2/May/19
@ Nik - Well, it helps if you broadcast your misdoings to all and sundry!
🤣💨...😏😮🤐😯🤔😖
Nik
said on 19/Apr/19
@ Sandy Cowell - You can't do owt anywhere inside a caravan without everyone else knowing about it, this is especially true if you do something on multiple occasions! 💨😁💨😂💨😷💨! 💨😁💨😂💨😷💨! 💨😁💨😂💨😷💨!
I like what Gemma said about trumping in the caravan a few times and I also like it that you said "You're so sweetly feminine - I love ya!"!
I have got to say that Gemma does look to be 5'0" when she is compared to some of the other members of the "Corrie" cast!
The average vote works out to be 5'0.14" after 14 votes!
Miss Sandy Cowell
said on 18/Apr/19
Gemma talking about the new caravan smelling a bit, "Well I've trumped in there a few times!"
😂😂😂...🤣💨
You're so sweetly feminine - I love ya!
5ft!
Littlelee168cm
said on 4/Feb/19
The actor Peter ash who plays her brother Paul must be about 5ft 6 roughly Sam astons height or thereabouts guess he was about 6 inches taller than her
Nik
said on 18/Jan/19
@ Sandy Cowell - Quite a few sites have Daniel Brocklebank down as being 5'10", I think he is probably 5'8.5" though! I bet you couldn't believe it when you found out that he is listed as 5'8.5", like you thought!
Daniel is a really nice guy, he up is respectful of people and he is kind and forgiving too! Gemma is a really nice person too and she is the sort of person that you can really count on!
Sandy Cowell
said on 15/Jan/19
@ Nik - I think Daniel Brocklebank has been a lovely addition to 'Coronation Street'. He's funny, forgiving and has a conscience, which is more than can be said about some of the Street's characters. Knowing that Dolly-Rose is 5ft, it should be comparatively easy to find out whether Daniel is a head shorter. I'd put him at 5ft8-9, and when I checked him out and found he was exactly 5ft8.5, I thought it was amazing and I felt like a bigheaded know-all! I have never seen him written up as 5ft10 yet, and there's no way he could pass for it, apart from when he stands with Gemma's (Dolly-Rose's) supposed screen brother, Paul. Then he could pass for that height, yes!
Cheers mate! 😊👍
Nik
said on 14/Jan/19
@ Sandy Cowell - Thanks for that! Daniel Brocklebank is down as 5'10" on many sites but he is far more likely to be 5'8.5", it would be great if he was given a page on celebheights! He does look far from small!
Sandy Cowell
said on 12/Jan/19
I reckon he looks about 5ft4.5, possibly a tiny bit more. He makes Vicar and all-round nice guy Daniel Brocklebank, 5ft8.5, look TALL! 👥
Nik
said on 11/Jan/19
@ Sandy Cowell - I didn't know that Gemma and Paul are twins, I thought he was a few years older than Gemma! How tall do you think Paul is?
Sandy Cowell
said on 10/Jan/19
Gemma's twin brother Paul must be pretty small because the Vicar looks right down when speaking with him! In fact, the Vicar looks positively tall next to him, and I can't see him being any taller than 5ft8 or 9.
Ha ha! I have just found out that Daniel Brocklebank, who plays the Vicar, is 5ft8.5 - bang in the middle of my estimate! 😁👏
Sandy Cowell
said on 6/Jan/19
Oh my goodness! I have just read that the reason Dolly-Rose's character Gemma is so furious that her twin brother Paul has turned up is that she harbours a dark secret; she has killed in the past, and as Paul knows about it, when will he open his mouth? How frightening is that? At just 5ft tall, it just goes to show that what John Thaw's 'Inspector Morse' said, and that anyone is capable of such an act, but blimey, I couldn't. EVER. 😛 Anyway, I hope this is just a misconstrued leak.
Poor Dolly-Rose having a storyline like that! I'd grown to like her - immensely! She gets 5ft exactly.
Sandy Cowell
said on 16/Dec/18
@ Nik - You're welcome!
Nik
said on 15/Dec/18
@ Sandy Cowell - Thanks for telling me this!
Sandy Cowell
said on 15/Dec/18
I get the impression that Dolly-Rose is as ballsy in real life as she is in the Soap, playing her part of Gemma!
She has never tried to fob herself off as 5ft1 or 2 like many a girl her height. Accepting how you were made is all part of acquiring self-confidence and being able to give your best as a person. Bravo to that! 🏅👍
Sandy Cowell
said on 25/Nov/18
Today she came out with "If I can't get into my jeans, no one else will want to!"
The subject matter was that of putting on weight! 😂👖
@ Nik - She plays a couple of years younger than her actual age. 😊
5ft today for Dolly-Rose.
Nik
said on 3/Sep/18
I have got to say that she does look younger than her 31 years however I am not sure how old her character Gemma Winter is! In terms of her height Dolly-Rose can at different times appear either side of her 5'0" listing, however I will trust Rob and her acting agency!
Sandy Cowell
said on 1/Sep/18
When Dolly Rose's 'Gemma' joined the 'Coronation Street' cast, who'd have thought that this little powerful 5ft actress would be getting such important storylines in the future? I might have! She's a likeable and entertaining character, and I can't see her being written out of the Soap anytime soon!
5ft for her.
Sandy Cowell
said on 10/Jul/18
Ha ha! This funny little person was eating with a mouthful of marshmallows in tonight's episode!
There was an inconvenient rap at the door, so her friend Maria decided to fill her own mouth with the goodies in order to speak over the intercom to Audrey, so that she could continue undisturbed with her own private hairdressing arrangements - behind Audrey's angry back!
Maybe the marshmallow idea will catch on, but while we wait to see if this is the case, it might be worth mentioning that the intercom scene offered an excellent opportunity to compare the two girls' heights; not often does Maria look tall, but she did next to Dolly-Rose this evening! I have no option other than to give Dolly exactly 5ft again. But she IS extra cute as a result...
Sandy Cowell
said on 13/Mar/18
@ Rob - 😁👍
lee168cm
said on 13/Mar/18
Surprised. If she's five foot the guy who plays Chesney (Sam astin) can't be over five foot four
Sandy Cowell
said on 12/Mar/18
Oh, thank you so much Rob!
I've had a fondness for this young lady ever since she first appeared on our screens in 'Coronation Street', as a misguided young thing who hung around with the unsavoury likes of the domineering Connor, who was corruption personified.
I knew there had to be a good side to her, and she has been emerging for a while now! She latches on and loves very easily, which makes it easy for us to see how she ended up in the wrong company.
At just 5ft tall, Dolly-Rose's character of Gemma looks a great deal younger than the age she plays. I remember it mentioned in one episode that she was 28 or 29 and I thought, "Come off it! She looks like a little girl!"
As is so often the case with shorter girls, especially ones who wear their hair in ponytails, as Gemma does, it does seem to buy her a ticket to eternal youth! She could pass for 17 or younger and sometimes when she talks overly suggestively, you can think "Shouldn't her parents be informed of their daughter's wayward behaviour before she puts it to practice and becomes another gymslip Mum?"
But, let's face it, Gemma is a character in a soap, but soaps do reflect everyday life, and there are 5ft-nothing girls out there who look misleadingly young! Dolly-Rose is one of them, but I bet when she's all done up for the BAFTA's, she looks every inch the young woman she is. I believe she's 30, and will be 31 some time this year.
I can't see Dolly-Rose lying about her height either! Though I have yet to read an interview with her, which I'm itching to do, I'm sure she's open and honest about being the tiny, but comely bundle of fun that she is and that she owes her success on just that!
I go for 5ft exactly, which is what I found in her wikipedia late last year!

Editor Rob
CelebHeights likes to document actors of all heights. Like life, people vary tremendously in stature.