Beverley Callard's Height
5ft 5 ½ (166.4 cm)
English actress, known for playing Liz McDonald in ITV's Coronation Street, and also Flo in Two Pints of Lager and a Packet of Crisps. In a 1980's Spotlight, she was listed
"Height 5 feet 5½ inches"
. In the Mirror newspaper she was quoted saying
"My frame is small, I'm 5ft 5ins with size three feet and tiny hands"
, but also mentioned her weight and a taller height in another Mirror interview:
I'm usually 8st to 8st 7lbs - I'm a size 8 on the bottom and a size 10-12 on top. If I'm working really hard and I'm stressed I can get too thin. I've been 7st before. I'm 5ft 6in, so that's not good, it really shows. But, of course, on-screen I look great
You May Be Interested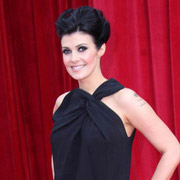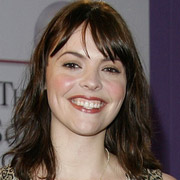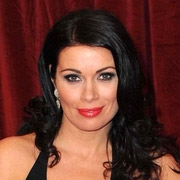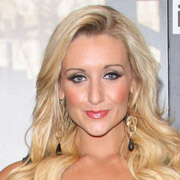 Add a Comment
20 comments
Average Guess (8 Votes)
5ft 5.5in (166.4cm)
Miss Sandy Cowell
said on 21/Jul/20
@ Nik - I agree that Lawson should have a page because then we can really let rip with him.
As for calling him McDickhead, I was merely stating facts! 😛
Nik
said on 16/Jul/20
It's interesting that Rob gives her her half!
Nik
said on 16/Jul/20
@ Sandy Cowell - I like your Jim McDickhead, he sure is built like a t***k**! It would be interesting to see Charles Lawson with a page on celebheights, we could then find out if he is taller than Simon Gregson and by how much if indeed he is taller than Simon!
Miss Sandy Cowell
said on 14/Jul/20
Time to vent my anger about that disgusting Jim MacDonald again: 😤
He took his attractive wife, Liz, played by Beverley Callard, to a dance and he got drunk. The couple met an old Army friend of Jim's and it came out in the wash that Liz had a brief fling with him while her husband was in the Army. On the way home, Jim imagined a long line of lovers from Liz's past, blackened her eye, and kicked her out of the car, driving it back in his drunken state.
😵👎
I see now just how bad the black eye actually is. If in her shoes, I'd go down the pub, or indeed any public place, so that everyone could see what Jim McDickhead is all about. Leave him Liz, leave him! (I know she does, this being the classic version of Coronation Street).
She's 5ft5.5 and slender. He's got to have been nearing 6ft back then (Charles Lawson), and he's built like a tank. It's just as well that the twin sons took after their Mum, personality-wise.🌹👱‍♀️🌹
Nik
said on 21/Oct/19
@ Sandy Cowell - Absolutely! 🐩!
Beverley is on the top end of the average range!
Miss Sandy Cowell
said on 17/Aug/19
@ Nik - Imagine the diarrhoea! 💩🙀
Miss Sandy Cowell
said on 16/Aug/19
@ Nik - Especially when they take the form of Brussels sprouts! 😉
Miss Sandy Cowell
said on 16/Aug/19
That 'orrible 'usband of hers, 6ft Jim MacDonald, just put a young intruder in hospital - and now he's boasting.
This was a BOY and he was TINY! He also apologized, but Jim enjoyed punching the 💩 out of him. There's no excuse for that. I hope he gets nicked! 😝
Beverley, whose hair is red in the 'Classic Coronation Street' episodes and looks quite tall - she IS always in high shoes though - can have 5ft5.5.
She always makes the most of herself. What she saw in Jim I will never know!
Nik
said on 26/Sep/18
@ Sandy Cowell - Yes, a ten-a-day day sounds funny!
Vegetables have the same effect as fruit!
The average vote of 5'5.3" is a realistic estimate of Beverley's height!
Sandy Cowell
said on 25/Sep/18
@ That's kinda funny! I've heard myself that optimum nutrition is found in 10 a day! 🤣
Nik
said on 24/Sep/18
@ Sandy Cowell - I wonder if a 7-a-day day is better than 5? I have even heard that 10-a-day is better than 5-a-day but I don't know whether this is true!
Beverley Callard is down as being 5'7" on one website although she herself has claimed both 5'5" and 5'6"! She seems pretty honest so maybe she measures near to the 5'6" level at certain times of the day and close to 5'5" at other times of the day!
🍉🍌🍅🍑🍇🍓🍍!
Sandy Cowell
said on 24/Sep/18
@ Nik:
🚽.............................🏃
🚽.........🏃
🚽.................................🏃
🚽................................🏃
🚽...................................🏃
🚽......🍐 "Ooh! It fell out of my pocket! I do hope nothing's fallen out of my jeans! I won't be eating that much fruit again! I think I might stick to vegetables! Then again.....🤓
Sandy Cowell
said on 22/Sep/18
@ Nik - I have even heard that 7-a-day is better than 5!
🍇🍌🍓🍐🌽🥕🍆
Nik
said on 17/Sep/18
@ Sandy Cowell - I sometimes have three! Maybe Beverley could make tomorrow a seven-a-day day!
🍎🍇🍉🍌🍅🍊🍓!
Sandy Cowell
said on 14/Sep/18
@ Nik - At least you've given her three of her five-a-day!
(🍎🍇🍉)
Nik
said on 13/Sep/18
@ Sandy Cowell - He is a truly horrid person, my Mum says exactly the same thing and the sooner that Liz and Steve can rid this monster from their lives the better. I would be interested to know how tall Jim's girlfriend is too!
I can offer Beverley 5'5.5" and some nice food!
🍕🍟🍎🍇🍪🍉
Sandy Cowell
said on 12/Sep/18
How could that rat of a husband of hers, Jim, fob his new girlfriend off as their dead daughter? That really is the lowest of the low.
And another thing - she (the girl) looks nothing like either of them! I haven't observed the supposed 'daughter' in the height department yet, but the face says it all.
Poor Liz! She can have her full 5ft5.5 a cup of sweet tea and some comfort food!
☕️ 🍰🍫🍬🍮🍟🍔🍕 😋
Sandy Cowell
said on 31/Jul/18
Barmaid Bet is played by Julie Goodyear, which I omitted to mention just now, so sorry about that!
It is also well worth adding that the MacDonald family moved into Coronation Street in December 1989, but we first see Liz and Jim in October, when they look at the house they wish to buy, which is the Roberts' residence, owned by the 5ft8 Audrey and her tall, rotund husband Alf!
Sandy Cowell
said on 31/Jul/18
Beverley's character of Liz MacDonald has just moved into 'Coronation Street' in the vintage version that I enjoy so much! She is with husband Jim, who we soon find to be an abusive, bad-tempered piece of work, and her twins Andy and Steve, who don't even look like brothers, let alone twins, except in the height department. The boys are 15, and FAR from fully grown, so it'll be interesting to watch Steve, played by Simon Gregson, literally growing up. Of the four of these characters, we still have two in the programme now - Bev and Simon, aka Liz and Steve. Steve is supposed to grow to 5ft11/6ft, but it is fairly hard to swallow! I reckon 5ft10/10.5, but I have the best opportunity now to monitor his growth and compare and contrast him against people whose height I am more confident about!
Right now, as this is Beverley's page, I shall give her 5ft5.5. I am eager to compare her with Bet, the gorgeous and ever-glamorous barmaid, who I see as more than the 5ft3.5 or so that she is written up as!
Sandy Cowell
said on 1/Apr/18
I've just seen Beverley's character of Liz give Pat Phelan a ticking off! She is usually in high heels, glamorous creature that she is, but she still had to look up to his 6ft, so I put her at about 5ft5.5/6! Not too bad, as she's 5ft5/5.5!