Kate Ford's Height
5ft 6 (167.6 cm)
British Actress best known for playing Tracy Barlow on ITV soap Coronation Street. She once commented upon her height, saying
"I'm only 5ft 6in - so every time I go out as myself people say 'We thought you were much taller"
. Earlier in her career, she had her height listed as being 5ft 7, although in 2014 on
twitter
repeated her claim:
"I'm 5ft 6"
.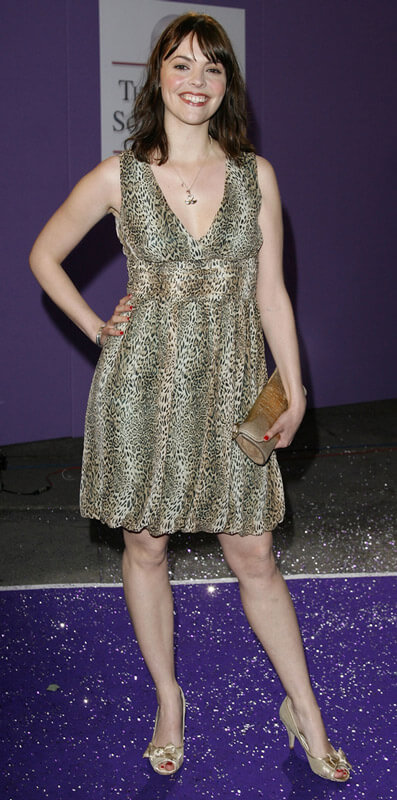 Photo by PR Photos
You May Be Interested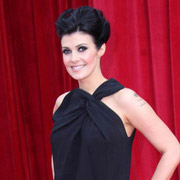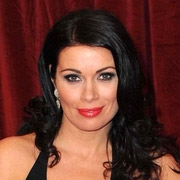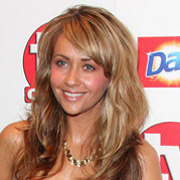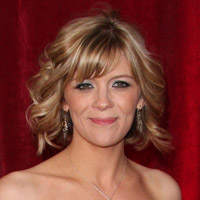 Add a Comment
38 comments
Average Guess (27 Votes)
5ft 6.24in (168.3cm)
Miss Sandy Cowell
said on 2/Oct/20
@ Nik - I'm glad Kate's little addition amused you too! It was rather funny - and potentially asking for trouble!
😮....🤣💨....😆....😷....☹️
I bid you and Mum a great weekend!
😁👍XX 💐XX 🍵🍵 Sandy
Nik
said on 29/Sep/20
@ Sandy Cowell - 😂😂😂😂😂😂
She does look pretty tall!
Miss Sandy Cowell
said on 26/Sep/20
⭐ A few seconds before Emma's sponsored silence begins, Kate's Tracy comes out with, "Any involuntary bodily noises are within the rules."
I know plenty of people, myself included, who would take full advantage of that, and the place would end up at least as noisy and a thousand times smellier!
Five foot six
🤣💨💨💨.....😧🍺..🤧🍺..😷🍺..😖🍺
Nik
said on 8/Jun/20
She does sometimes appear a little bit above 5'6"!
Andy5'91/2
said on 7/Jun/20
Gives me a weak 5'7 impression on the tv
Miss Sandy Cowell
said on 10/Feb/20
What a loathsome thing to say to her father: on hearing that he's going to move to a retirement village, she adds, "And what about our inheritance?"
She isn't even his blood relative, and has never failed to remind him that he's been a bad father! Neither has Peter, for that matter, but in his case it's truer than in hers.
I think Ken has mellowed out into a gracious old man and I like him more now than I did in his womanising days.
As for Kate's Tracy....👅
5ft6.
Nik
said on 24/Oct/19
I would love to see a photograph which enables me to accurately compare the heights of Kate Ford, William Roache, and Sue Nicholls!
Miss Sandy Cowell
said on 22/Oct/19
Well done to Kate's Tracy for turning into a truly lovely person from the girl she used to be. A few years back, she saved the life of Alison King's Carla after a coach crash, runs a flower shop now and has entered into the spirit of things by helping with an early Christmas celebration for the tragic cancer sufferer, Sinead, even cooking the turkey. She's wearing an elf costume and singing Christmas songs with her Scottish step-brother, the grandson of Ken. Sinead is loving it! 🎄🎅☃️
Kate gets 5ft6.25. 😁
Miss Sandy Cowell
said on 9/Sep/19
I'm so pleased that Tracy has accepted her husband's 'new' little daughter, Emma.
5ft6.25. She looks fairly tall.
Nik
said on 5/Sep/19
@ Sandy Cowell - She's here now!
Miss Sandy Cowell
said on 19/Aug/19
Yes, we'll have to request the little brat! 😊
Miss Sandy Cowell
said on 17/Aug/19
😛
Why can't you look beyond jealousy?
😛
You have a lovely little step daughter. I'd welcome the chance.
😛
A begrudging 5ft6.
😛
Nik
said on 28/Jun/19
@ Sandy Cowell - That's no problem, I know you will let me know when you know!
Average vote = 5'6.19" (21 votes!)!
Miss Sandy Cowell
said on 27/Jun/19
@ Nik - Still no luck on the Amy front. Sorry!
Miss Sandy Cowell
said on 27/Jun/19
It was good to see a sympathetic side to Tracy in last night's 'Coronation Street'. Yasmeen has just shouted at Tracy while she was driving her Preston's Petals van, yet when Tracy witnesses the petite Yasmeen mugged by a tall, cowardly hoodie, she gets out, walks the shaken woman home and phones the Police on her behalf.
Then she makes up for her earlier mistake of not buying husband Steve any presents for his Birthday.🎂
Yes, there's good in almost everybody!
5ft6, though sometimes I think Kate, aka Tracy, looks nearer 5ft7. Make that a strong 5ft6 - and that means adding a quarter inch! 😁💐
Nik
said on 5/May/19
@ Sandy Cowell - No problemo! I look forward to finding out how tall this little brat is, She will probably pop up soon and then you will be able to tell me about her height!
Miss Sandy Cowell
said on 4/May/19
@ Nik - No can do - sorry!
Amy was absent from last week's Corrie!
Perhaps she'll pop up in the next fortnight
And when she does I'll tell you her height! 😉
Miss Sandy Cowell
said on 4/May/19
@ Nik - I really don't know how tall Amy is, but I will have a look today. The 'Coronation Street' omnibus is on, so I will have a good look at the precocious little brat!
Miss Sandy Cowell
said on 4/May/19
She charges Eileen's new Polish lodger £46 for a lousy bunch of flowers for Mary AND THEN SHE WANTS TO SELL THEM AGAIN! What a dodgy dealer! They weren't even nice! I paid less than £20 more for a beautiful floral wreath which was sent halfway up the country! Pah!
5ft6.
Nik
said on 26/Jan/19
@ Sandy Cowell - How tall do you think Tracy's daughter Amy is?
I agree with you that the father of her potential child is a right piece of work, she ought to put this idiot well and truly behind her.
Nik
said on 25/Jan/19
Kate consistently gives me the impression of being at least 5'6"!
Sandy Cowell
said on 25/Jan/19
Tracy's daughter couldn't have picked a nastier 'father' for her potential child. You silly girl! You, young Amy, are setting the worst example imaginable but you have youth on your side, so it's forgiveable. Don't squander your childhood away - you can't even be fully grown yet! 😭
Sandy Cowell
said on 21/Jan/19
Kate's character Tracy's funny little relationship with Patti Clare's Mary has really brought out a genuinely humourous side to her. Mary helps out in her flower shop, BTW.
Their chit-chats are wonderful, and their mutual leg-pulling contributes a great deal of much-needed humour to the show.
Kate is considerably taller, and even without seeing their footwear. I have no hesitation in giving Kate 5ft6, possibly even a touch more!
No, this time, it's 5ft6.25.
Sandy Cowell
said on 19/Nov/18
I really thought Tracy was going to come clean and confess to that crime she let her friend Abi take the rap for in that courtroom. No such luck! I wouldn't like to be in her shoes when Abi's 16 weeks are up! 😨
Naughty Tracy gets 5ft6!
So does Kate Ford....
Sandy Cowell
said on 13/Oct/18
My thoughts on Tracy this week:
The nasty character of this woman botch up any chance of her being truly attractive. If she was nice and kind, she'd be beautiful!
Nik
said on 23/Sep/18
@ Sandy Cowell - Too true! Tracy certainly put this horrible girl in her place, it doesn't seem to have stopped her evil and scheming ways though. I agree that Hannah looks nothing like Jim and Liz and in all likeliness their daughter would have been above average in the height department if she had survived.
It must be said that the top of Kate's head looks roughly level with the bottom of Simon Gregson's forehead on a regular basis! Your belief that she is 5'6.25" is shared by 17 voters!
Sandy Cowell
said on 17/Sep/18
Someone had to put that dodgy Australian girlfriend of Jim's in her place, and finally it's happened! Well done to Tracy for telling the unlikeliest of MacDonald daughters imaginable in her place, warning her of what might happen if she leads Liz and her son Steve, Tracy's fiancé, up the garden path!
The scheming Australian intruder looks nothing like Liz and Jim, AND she is sorely lacking in the height department! If their daughter had survived, she'd have grown to about Tracy's height - or more, with parents of 5ft5.5 and a touch under 6ft!
Tracy, aka Kate Ford, gets 5ft6.25.
Lisa Masterman
said on 7/Jul/18
Rob how tall would you say Charlie stubbs aka bill Ward is?

Editor Rob
at least 4 inches taller than Kate.
Sandy Cowell
said on 12/Dec/17
@ Gladstone Screwer - How upsetting to hear that you need a CT scan. I hope everything turns out fine and that it isn't anything too serious. Whatever it is though, I pray that it all gets sorted out and you are soon in the best of health again.
You are my friend and you are great fun. I hope you are 100% better very soon. 😊
Best wishes,
Sandy xxx 🎅
😸
👔
Sandy Cowell
said on 9/Dec/17
It goes to show just how tall 5ft6 is for a soap star, especially a female one! Sometimes I think she could even pass for an inch taller!
I am itching for the chance to be able to compare Kate's character, Tracy, to Eileen, who at about 5ft10, is the tallest woman in the soap. I scratch my head at the thought of a whole 4 inches!
Since Tracy has been given her own florists by her ex-husband, Robert, we have seen a much nicer side to Tracy developing. I love the fun times and singalongs she's been having with her shop helper, Mary, and wasn't that three-piece cactus a breath of fresh air when she gave it to her convalescing Ex, Robert, to remind him, in the least subtle but funniest of ways, of what he's just lost?
@ Gladstone Screwer - I thought of you when I saw that cactus! 🌽 How's your sweetcorn been of late? Is he enjoying the run up to Christmas?
Nik
said on 20/Nov/17
At 5'6" Kate is actually quite tall! I don't think she is taller than this though!
willis19851
said on 16/Nov/17
I read in the okay magazine from 2006 she was 5'8 without heels Rob Shall I find it for you ? I think she is taller than 5'6 ! I thought 5ft 8 when I think of her !
Editor Rob: well she first listed herself as 5ft 7, then came out with 5ft 6...I doubt she is as tall as 5ft 8, although I'm sure at one point was called that.
CD
said on 29/Oct/17
Rob she plays Tracy Barlow in Coronation Street, not Kylie Platt :)
Editor Rob: thanks for pointing it out, I haven't got round to adding all the character names for Corrie yet, there's a helluva lot of characters in soaps. I actually noticed the other day she used to list herself as being 5ft 7...with big heels, she probably could seem tall to people.
Harris
said on 14/Oct/17
This is odd there was an article about her weight loss after her pregnancy in 2008 and Kate refereed to herself being 5'8, that could have been a misprint, having watched her on Coronation street over the years I was shocked to see her listed as 5'6 she looks to me to a 5'8 women because in the heels she is as tall as some of the men !!
alder
said on 21/Sep/17
this is really interesting rob, there is a photo of kate ford with Gordon ramasy I think it was at the 2007 soap awards when kate won award for storyline where she murdered Charlie Stubbs, now kate must have been very heels there, but if she is 5'6 then she cannot be 6'0 in heels but she was almost the same height as Gordon ramasy who has claimed to be 6'2 !, now you think he was just under 6'1.5 barefoot or shoes your not sure when he was measured on a f word episode once, but how do you even know that is accurate since erin was pretending he was 6'2.5, I am sorry but I cannot copy the link to the photo but if you type in kate ford 2007 soap awards you will see it, either kate is taller than she claims or Gordon is not 6ft
Editor Rob: it was accurate because the stadiometer (a seca model) was put on his head and I could see the mark was under 6ft 1.5 about 6ft 1 3/8th when he stood at his tallest.

I'll be kind to Erin and say she just made a mistake and thought it was 6ft 2.5 when it was just under 6ft 1.5.
Sandy Cowell
said on 31/Dec/16
Rob! Actually it is Tracey Barlow that Kate plays - and I do not know if that's Tracey with an 'e' or without!
She appeared on Coronation Street one Christmas and I said to the members of my family, "She's a pretty new Tracey!" They agreed!
Many years later, and with a few lives lost to her character, she is a typical example of appearances being deceptive, though I reckon she's really nice in person! I think soap stars have to possess a strength of character as they are some of the hardest working actors we have! If they didn't all get on, then sparks would fly!
I noticed this Christmas week how much taller Kate was then her stepbrother, played by Chris Gascoigne, and that is why I just now checked her height out! 5ft6 seems to be positively tall for a woman in 'soap land', but I know she's not as tall as Catherine Tyldesley, so 5ft6 seems spot on!
JOSH
said on 20/May/08
In some photos she looks tall and thin even without hells so she still looks near 5ft 7. She likes to go with 5ft 6.
Jonathan Spurr
said on 18/Mar/08
is that true Kate Ford is 5f6 in real life