Donald Faison's Height
5ft 11 (180.3 cm)
American actor, known for playing Dr. Christopher Turk in TV comedy Scrubs. On twitter he once referenced himself as "6 feet".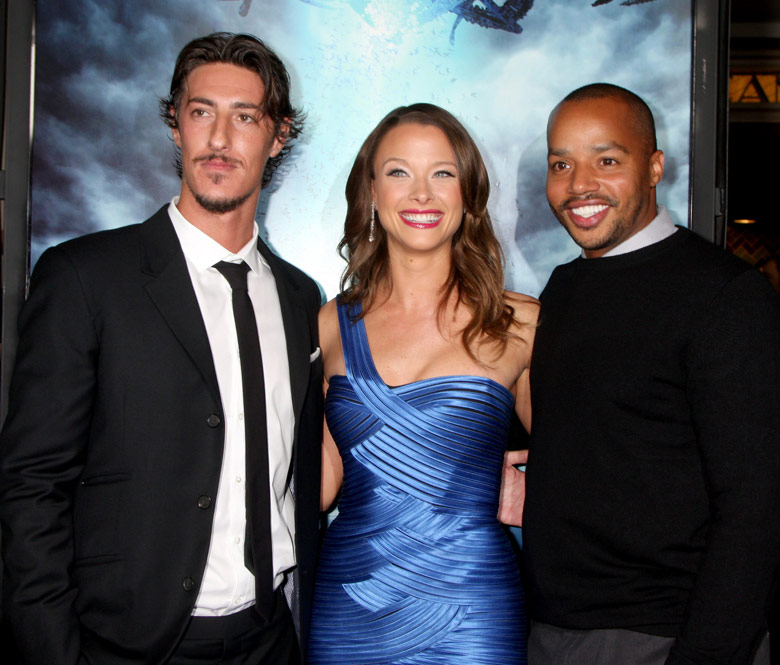 Photos by PR Photos
You May Be Interested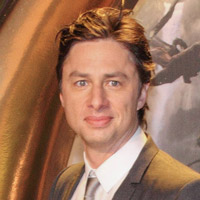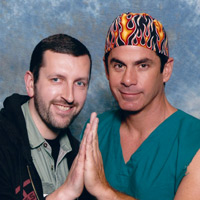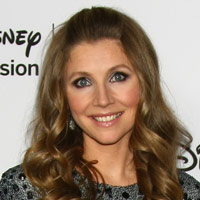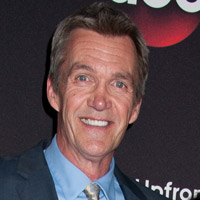 Add a Comment
60 comments
Average Guess (22 Votes)
5ft 10.92in (180.1cm)
Zero757
said on 27/Dec/20
I think an upgrade to 5'10 7/8 or 180 cm seems reasonable for him don't you think Rob ? Fits perfectly im my Opinion.

Editor Rob
he could measure that mark
Jkiller
said on 17/Dec/20
Looked a few cms shorter than zach braff who's 182cm. I believe he's about 5'10.75
BavarianPatriot57
said on 27/Jul/20
What is the max height you would give him Rob ?

Editor Rob
Not really much over 5ft 11
Sole11
said on 5/Jul/20
How long does his head look to you ?

Editor Rob
Not a long head, well, compared to zach braff it never looked as long, but he has a lot more hair adding to how big his head looked.
Maybe a bit more than 9 inches for Donald.
Chris Junior Hernandez 1990
said on 27/Feb/20
He does look 2" on Justin Long.
5'9guy
said on 25/Apr/19
Perfect posture he looks taller than he is solid 5'11"/180 cm
berta
said on 27/Mar/18
i think
john c mcginley 185
donald faison 181
zach braff 182-183
Aaron
said on 27/Jan/18
5'8" face, 5'11" body
Rampage(-_-_-)Clover
said on 4/Oct/17
Always assumed...
Donald Faison - 6ft(183cm)
Zach Braff - 6ft0½(184.2cm)
John C. McGinley - 6ft2(188cm)
Realist
said on 4/Oct/17
This is correct and Zach Braff is like 5'11.75 or so just slightly taller but these guys are solid I couldn't believe he weighed like 205 and Braff 184 neither looked that heavy. I guess they just eat a lot and work out.
hal
said on 26/Oct/14
5'11" sounds right. Can't believe he was described as tall in one of the episodes of The Exes. 5'11" isn't short, but it isn't tall.
Mastro
said on 24/Jul/14
Not sure Kristen Johnston towers over him in The Exes. She might be wearing heels- but still I would go 5'10"
lelman
said on 27/May/14
He Braff and Mcginley can all look very close in Scrubs.
Faison: 180/181
Braff: 181/182
Mcginley 183/184
I don't think John looks a full two inches taller than him.
Mayer
said on 19/Aug/13
Neil Flynn: 196
John C Mcginley: 184/185
Zach Braff: 181/182
Donald Faison: 180
ILOVESCRUBS
said on 8/Aug/13
I am 174cm and i met him in london shootfighters in west london. 180 cm is pushing it for him i would say closer to 178/177cm
cole
said on 14/Jul/13
Faison and Braff are the same height, both solid 5'11'ers. Braff just seems a bit taller on Scrubs because of his huge hair, it could just as well have been an afro. Plus Faison is slouching heavier than Braff, and he is bald. They are both about 4 cm shorter than John C. McGinley, who I think could be 6'0.5 now a days.
observer
said on 13/Jan/13
So, Faison and Nick Cannon are the same height?! Rob, how tall (with possible heels) do you estimate the reporter to be? And what about Jason Kidd?
Click Here
James
said on 15/Oct/12
he looks slightly under 180cm
BigT
said on 27/Jul/12
McGinley - 184 cm
Braff - 181 cm
Faison - 180 cm
Robert
said on 6/Nov/11
Zach Barff: 5´10.5" (179 cm)
Donald Faison: 5´9.5" (176 cm)
James
said on 21/Jan/11
Yep just a hair shorter than Colin Farrell when he made a guest appearence in Scrubs.
Zach Braff is 182cm.
5'11 in dress shoes.....
Legend
said on 11/Jan/11
He looks 5'9.75
James
said on 29/Dec/10
Zach Braff 5'11.75 (182cm)
Neil Flyn 6'4.5 (194cm)
Donald Fiason 5'10.25 (178cm)
John C Mcginley 6'0.5 (184cm) today, earlier seasons of scrubs was 6'1 (185cm)
Ryland
said on 19/Dec/10
I've met fasion a long while ago on the set of remember the titans. Hes definitely a good 5'11 in height. Im 5'8 and he was a good few inches taller. 5'11 at least.
Pamco
said on 1/Dec/10
Turk is 5'10.75, JD is 6'0, Cox is 6'0.75
runt
said on 22/May/09
looks like a shrimp 1:36 to 2:00
Click Here
Anonymous
said on 29/Jan/09
legit 5'11 in the vegas party movie he's a inch taller then kal penn...they stand shoulder to shoulder a few times and you can see the difference...
Lozzer
said on 10/Jan/09
In remember the titans next to demzel washington (6'0.25) looks BARELY 5'11"!
Anonymous -15
said on 22/Nov/08
He can look almost the exact height as Braff at times , but I noticed he has a slight footwear advantage , so 180 is pretty accurate , maybe 181 but no more.
Lozz
said on 11/Sep/08
JD? No pal, he's 6 foot, 6'1 with the hair!
GAA
said on 1/Sep/08
I reckon he's about 5'9 cause he looks taller than JD and he's 5'4
jay
said on 17/Aug/08
@mike: the difference is about half a head.
i can tell cuz im 6'2 and my mom is 5'11.
DTA
said on 15/Jul/08
5'11" sounds about right, though 5'10" is certainly believable since he looked the same height as Kal Penn in Bachelor Party Vegas
mike
said on 28/Jun/08
is there a big difference between 5'11 and 6'2 cause im 6'2 and this one girl i now is 5'11 and she seemed almost my height shes like a giant
Demo
said on 8/Apr/08
I don't know..... 6'1 McGinley seems to tower above him, more than 2 inches.
jd
said on 16/Mar/08
he's definitely about 2.5 inches ...
wait are we talking about his height or the
enormous size of that thing on his lip?
Chris175
said on 14/Mar/08
his bald head gives him a disadvantage, i think there is less than an inch between him and braff, i have braff at 183-184 so i reckon donald is more like 182. rob if you dont mind me asking, what are you basing the 180 height on?
sf
said on 20/Jan/08
5'10", 5'11"...
alexfox
said on 19/Jan/08
when braff and faison are walking together, they seem almost the same height.. i'd go with 5'11.5..
Anonymous
said on 1/Jan/08
on scrubs he looks 5'10ish but in clueless which i am watching right down he looks an easy 6' still im gunna go with 5'9.5 5'10
chris175
said on 24/Dec/07
watchin scrubs at the minute and i agree with this height, 5-11 is spot on, there really isnt much as difference between zach, john, and donald in scrubs as people assume
heq
said on 3/Sep/07
Sometimes he appears to be the same height as Zach Braff on scrubs.. Most of the time Braff is an inch taller.
Anonymous
said on 17/Aug/07
he doesnt look 5'11. That other guy on scrubs looks way taller than him. he's probably 6'1, but i think faison is like 5'10 or lower
MD
said on 19/Jun/07
I'm not taking into account the hair (never do, nor do I assume that others do). He's more than an inch shorter than Braff.
Steve
said on 7/May/07
Well if you notice Braffs hair is like 2 inch
MD
said on 30/Mar/07
He looks less than 5'11":
With 6'0" friend and fellow actor Zach Braff:
Click Here
Click Here
dmeyer
said on 4/Feb/07
he does look aleast 5'11 could he be over rob
mouse
said on 2/Jan/07
that picture is angled MD. McGinley is supposed to be 6'2", and looks almost on par with Braff. of course McGinley is also closer to the camera too
MD
said on 24/Sep/06
With 6'0.5" Zach Braff (who I believe is 6'0" even):
1.
Click Here
Zack
said on 18/Aug/06
Donald is more like 5'11 (180cm) if JD is 184 (Zach Braff) and also look at this picture with JD and Colin Farrell (178cm, 5'10):
Click Here
James
said on 14/Jun/06
Zach Braff is 6"0.5, it says that every where.. I have SCRUBS on dvd, and just paused it when they were both standing next to eachother, not leaning or anything, and Donald Faison looks about 2.5 inches shorter.. I'd say he is 5"10.
[Editor Rob: you know, the other commenters aswell saying 5ft 10 might be closer...

I saw Faison beside Robert Picardo.

Surprisingly I'm really not that much shorter than Picardo myself...

faison looks rather short there, maybe he loses 2 inches in slouch...]
johnny
said on 6/May/06
Zach Braff is 6' and a half and he looks 5cm taller than Faison. Maybe Donald is 179-180.
Harlemby82
said on 26/Apr/06
Yes i would agree with you as well lappers84, he looks about 5'9- 5'10. I know it's true that people look taller in person, but to me the only time Donald has looked tall was in Clueless, and that is because the cast in that show was short...lol. 6 feet, there's no way, unless the cameras playing tricks on us..lol
lappers84
said on 21/Apr/06
I agree with you Rae i'm still sticking with 5'10 minimum, i remember the episode 'My Day At The races' and the kung fu fantasy, he's trainers were huge and he was about the same height as Robert Maschio who i think is about 6'0 and being he is about the same height as him most of the time in any other scene it pretty much speaks for itself.
Rae
said on 17/Mar/06
Remember The Titans is a movie packed with great (tall) actors, Donald Faison being one of them. However, on DVD chapter 16 he is walking next to Kip Pardue (QB Ronnie Bass). You have Kip listed on your website as 6'2 and there is quite a height difference between the two, Kip appearing more than a couple of inches taller. I've taken into consideration the movie is a few years old, but I doubt he had an adult growth spurt. (The movie was released in 2000).
lappers84
said on 6/Mar/06
how does that explain the final episode of season 3, he certainly looks more like 5'10 in the scene where he's playing parking lot golf with JD, plus he's wearing sandals, not barefoot
jello
said on 21/Jan/06
Watched Scrubs many times, he is more 5'11''. Looks shorter than Zach Braff
CelebHeights Editor
said on 17/Aug/05

From Gawker someone commented on this guy:
"Unlike every other celebrity in the world, he seemed much taller in person"
Issheuhboy
said on 7/Jun/05
If you watch Scrubs 3.22, you'll see Faison barefoot next to Zach Braff - he DOES look about three inches shorter - I'll try to get a pic
Issheuhboy
said on 9/May/05
This is his imdb height, sure, but in Scrubs he can seem anywhere from as tall as Zach Braff, to a few inches shorter. Always wondered about this guy, because I watch Scrubs a lot, and, like always, need to know EVERYONE'S height. I'd say 5'10"