Dustin Clare's Height
5ft 8 ¾ (174.6 cm)
Australian actor best known for playing Gannicus on tv show Spartacus: Gods of the Arena and War of the Damned. In Mens Fitness article it described his height as 5ft 8 and weight as 163 pounds, although on his Showcast talent profile he was listed:
"Height: 178cm, Hair Colour: Brown, Eye Colour: Brown"
.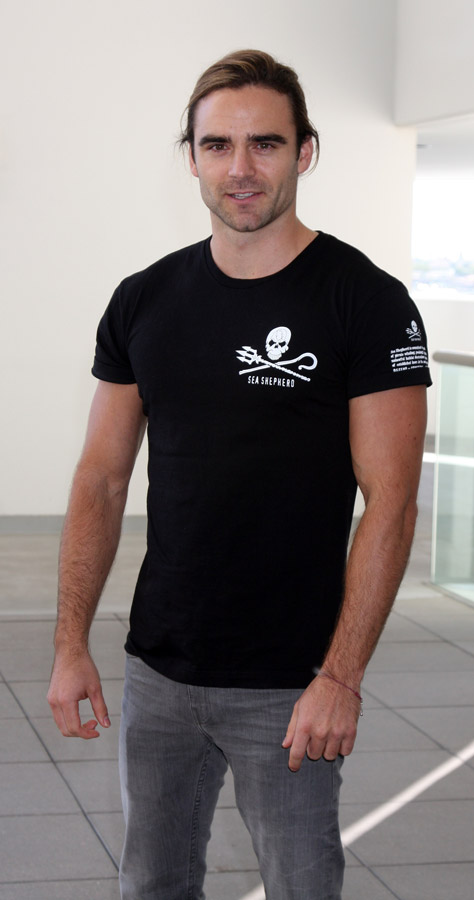 Photo by kathclick/BigStock.com
You May Be Interested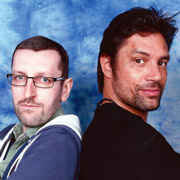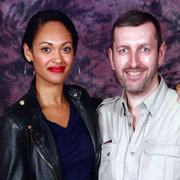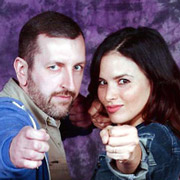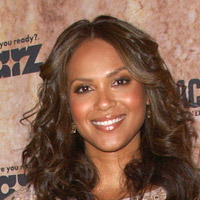 Add a Comment
35 comments
Average Guess (14 Votes)
5ft 8.73in (174.6cm)
Gustavo
said on 25/Mar/18
A weak 5'9 seems correct
Dude 173 cm
said on 15/Dec/17
No way he only 1/2 inch shorter than Lawless
Del Mar
said on 2/Sep/17
5'6" proportions
Slim 182 cm
said on 12/Aug/17
Or, I'd leave dustin's listing and give viva the strong 5'8 downgrade.
Slim 182 cm
said on 1/Aug/17
Ok, he edged out viva Blanca in Spartacus, that would give him the right for a upgrade or her a downgrade?
I'd say a strong cm(half inch).
Personally I'd give the full 5'9 to this lad and downgrade viva to 5'8.5.
Slim 182 cm
said on 17/Jul/17
I take that back back, 5'8.5, he can look taller on Spartacus though but it's a trick on screen.
Slim 182 cm
said on 17/Jul/17
5'9 max, I guess he was a good replacement for Whitfield in season 2, but he was certainly edged out by benett.
Puma
said on 20/May/17
Rob, why did you upgrade to 175?
In Rob, we trust...
Editor Rob: I've watched all of Spartacus now and it is probably the best fit.
indy
said on 29/Oct/16
No, not 5'10. Manu is shorter than listed.
Tiago
said on 26/Oct/16
He really is a 5'10 FT guy. He is taller than manu bennet
indy
said on 7/Oct/16
well, I am above 5'8 and he was taller, so... I stick to my opinion.
Leonardo 1.73m
said on 5/Oct/16
5'8.25 is more realistic, the shoot
indy
said on 26/Sep/16
I am now 100% positive he is indeed 5'9. Met him again. And he was wearing flip-flops. No lifts for sure :D
Rampage(-_-_-)Clover
said on 3/Aug/16
Rob, is 5ft9 debatable?
I don't think he's a true 5ft10 guy except in shoes but I struggle also to see him as just 5ft8
Editor Rob: he could pull off 5ft 9
Mike
said on 1/Feb/16
Another question for you Rob.
What I find strange is that when he's alone on screen or with a shorter actor he looks like a legit 5'8 guy. But when he is around Manu or John Hannah he looks about the same height, maybe even sometimes taller. Do you think he wore lifts for Spartacus Rob?
Editor Rob: I did pay some attention to him at times and thought typically he could look close to 5ft 9, but other times more 174...I'm not sure exactly on the footwear though, sometimes they were barefeet.
indy
said on 27/Jan/16
For having met each of them a few times, and on a few occasions with similar footware, I am positive Lucy is about 5ft10 and that Manu Bennett is shorter, around 5ft9. I met Dustin twice as well, but I think he might have been wearing lifts. So if Dustin - without lifts - looks 1 inch smaller than Lucy in Spartacus, then he's about 5ft9 too.
Mike
said on 19/Jan/16
Do you think he could be closer to 173 cm Rob?
Editor Rob: at times he does look 5ft 9 range, other times shorter. I'm sure in Vengeance at one point talking to lucy lawless he looked around an inch smaller...
indy
said on 21/Sep/15
Question for the experts: any lift in his shoes?
Click Here
Eric TIger
said on 7/May/15
I swear he'd be perfect for the part of Trent Smith from the book Killer of Killers, by Mark M. DeRobertis if that were to be made into a movie. Trent Smith is 5'9" and is a martial arts champion. From a gladiator champ to a martial arts champ, not a far reach.
petersonKJ
said on 25/Feb/15
Dustin is definetely closer to 5'9 than 5'8. On spartacus he's only about an inch shorter than 5'10 Manu bennett. I would say he's right around 5'8.75. Rob i think its time for an upgrade
indy
said on 17/Dec/14
I would vote for un upgrade. 5'10 at least.
see funny scene at 5'47 ;) https://www.youtube.com/watch?v=IjCxHyU3FCI
indy
said on 27/Sep/14
here is a video where they stand next to each other : https://www.youtube.com/watch?v=Bu2EAwdsCks Their footwear seemed similar.
indy
said on 23/Sep/14
Hi, met him this week-end at the Paris Spartacus Con, we had similar footwear, so unless he had elevator shoes (but that did not seem to be the case at all), he looked around 5'10.5 to me. He was taller than Manu Bennett.
edguy282
said on 16/Jun/14
I had this guy pegged at 5'9". He looks the same stature as Lucy Lawless, or slighly less.
Marrietta
said on 1/Apr/14
He's same height as my son around 5ft 10 as he's met him in Australia
TNTinCA
said on 25/Mar/14
indy,
In those pics, look at the footwear. Dustin is wearing cowboy boots while Lucy has flat sandals. Which means she is getting no height advantage while Dustin is probably getting an inch from those boots. Which means if Lucy is 5'9-ish, that would make Dustin 5'8-ish.
robert
said on 3/Mar/14
why the upgrade rob
[Editor Rob: in blood and sand I think he can look no short as 5ft 8...and seeing as manu isn't shorter than 5ft 10 he can look taller!]
Powerhouse
said on 18/Dec/13
There is no chance he is a flat 5'8.
SAK
said on 15/Jul/13
Click Here
He looks taller then 5f8, next to Todd Lasance(5f11)
Len
said on 13/Jul/13
Wow. He looks taller than 5'8", that's for sure.
He's lean, though, and he's wearing some interesting boots on Spartacus:GOTA.
HellBoundPower
said on 10/May/13
I would have thought he was at least 5'9".
Cingetorix
said on 15/Mar/13
For sure not the 5'10 he claims. I think he may be 5'8, he looks it next to 5'10 Crixus. Yet his body type seems more like that of a 5'6 man. Which is weird. I think I'd probably put him at 173 in the morning and 171ish during the day. He is defo one of the shorter males on Spartacus
fffff
said on 4/Mar/13
wow only 5'8
Jack le
said on 31/Jan/13
I knew he wasn't 178
but he look tall and he's a great actor.