Eli Wallach's Height
5ft 7 (170.2 cm)
American actor, best remembered for roles in films such as The Misfits, The Magnificent Seven, The Good, The Bad & The Ugly, Nuts, Baby Doll, The Godfather Part III and The Holiday.
You May Be Interested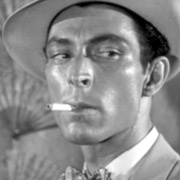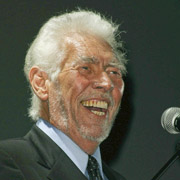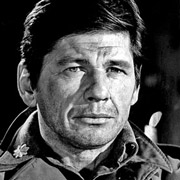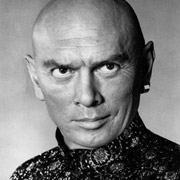 Add a Comment
62 comments
Average Guess (20 Votes)
5ft 7.15in (170.6cm)
Rising174cm
said on 29/Dec/20
He was never taller than 5'7", much less over 5'8". Very nice man, but as I said, he was closer to 5'3" when I met him and was photographed with him in his early 90s.
Sinclair
said on 15/Aug/20
I cannot understand why some sites list Wallach as 5'10", whilst other sites list him as 5'7". There is a big difference between 5'7" and 5'10". I'd personally go as high as 5'8.25" for Wallach's peak, although 5'7" could be an appropriate alternative. I think 5'10" is incorrect for Wallach's peak. In The Good, The Bad and The Ugly, I thought Wallach was 5'8" range, perhaps, 5'7" at the lowest, 5'9" at the highest, but not 5'10". In The Godfather Part III, Andy Garcia is significantly taller than Wallach and many of us agree Garcia is 5'9" range.
Arch Stanton
said on 17/May/17
Yes, if Stiller is 5 ft 6 flat, Wallach looked about 5'3.5 walking in one scene, I was thinking Stiller was 5'6.5 when I said 5'4. Yes, you can tell he was a lovely guy.
RisingForce
said on 17/May/17
I'm sure he was by that point. By his 90s, he looked about 5'3" to me in person, but a very nice man. I have a photo with him and I'm leaning, but I still look 4-5 inches taller (in fact, that's why I leaned in for the photo, though I'm sure that he wasn't standing at his max height then. For reference, I was measured last year at 5'9" in Converse, though I was wearing Nikes back when the photo was taken which probably made me around 5'9.5". It doesn't rule out 5'7" peak, which seems possible looking at him on Kojak as Telly with his heeled boots didn't seem to dwarf him, iirc. Whether a more solid or a weaker 5'7" seems to be the question.
Arch Stanton
said on 16/May/17
In Keeping the Faith (2000) Ben Stiller had easily two inches on him, made him look 5 ft 4 range but he was 85 at the time I think.
Ian C
said on 4/Apr/17
Mario Brega claimed six foot four, LoganNoll, but he is at least two inches shorter than Clint Eastwood in A Fistful of Dollars. Which is not to say that he wasn't enormous. You could have made a field tent out of one of his shirts.
Ian C
said on 3/Apr/17
Yet another short, barrel-chested man who lived well into his nineties. I would dearly love to see a study correlating height and age of death.
The Magnificent Seven is absolutely infested with short guys. Wallach does a lot of sitting down in that movie, probably to disguise his height.
LoganNoll1996
said on 12/Sep/16
Can we add Mario Bregga to this site? Sites describe him as 6'4" but he doesn't look it next to Van Kleef or Eli Wallach in the Dollars Trilogy.
ArjunaKorale
said on 16/May/15
Yes, Arch, I did know that Volonte was already an accomplished actor in Italy (although I have never seen any of his other roles, outside of the Spaghetti Westerns). Certainly, I will not easily forget his drug-taking, sadistic (yet pathetic) villain El Indio. This is why I think he was a v good actor...Volonte could be nasty & still make you feel a little sorry for him! And yes, Arch, I also could see Volonte as around 5 ft 10 or 5 ft 11 inches tall...just watch him in For A Few Dollars More & you will see that he wore immense heels under his flairs, lol! Anyway, this is a vote from me & Mr Stanton...Rob, please add a little bit more Italian flair to your great site!
Arch Stanton
said on 14/May/15
Rob would you add Gian Maria Volonte?
Click Here
With Clint there.
Arch Stanton
said on 14/May/15
Gian Maria Volonte was more than just the villain in those movies, he was a famous Italian actor who had a mass of decent roles if you're up on Italian cinema. He'd be well worth adding I agree. He could have been around 6'1 actually if Clint was 6'4. I'd need to watch Fistful again for ocmparison, but in my head for some reason I was thinking Volonte was about 5 ft 10!
ArjunaKorale
said on 13/May/15
Sorry, I meant to say Gian Maria Volonte! Rob, could you please do an entry on this brilliant villain (A Fistful of Dollars, For a Few Dollars More) as well as hero (A Bullet for the General) from the Spaghetti Westerns...
ArjunaKorale
said on 10/May/15
Eli was always one of my favourite actors after I saw him play THE UGLY ONE in Sergio Leone's fab spaghetti western. I had Eli down as 5 ft 7 or 5 ft 8 tall in height. Rob, please could you do an entry for Gian Maria Volante? He always played the very best of villains in the Dollars trilogy. I've seen Volante listed as 187 cm, but he seems more like 182 cm to me.
ArjunaKorale
said on 10/May/15
Eli was always one of my favourite actors after I saw him play THE
UGLY
Sam
said on 26/Jun/14
Yes, RIP...Rob, could you chance to "US Actor best remember for Baby Doll, The Misfits, The Magnificent Seven, The Good, The Bad & The Ugly, Nuts, The Godfather Part III and The Holiday"?
clint
said on 25/Jun/14
RIP brother.
Sam
said on 24/Jun/14
His was actually a squat Ashkenazi Jewish build, although a lot of his best known roles were as Latino or Italian guys.
Arch Stanton
said on 19/Jun/14
Looked 5-6 inches shorter than Gable in The Misfits and was still easily 2 inches taller than Monroe in heels! Difficult to see him under 5 ft 7 peak,. although he did have that typical squat Latino sort of build which could make him seem shorter at times.
Arch Stanton
said on 15/Dec/13
Oddly looks 5'9 next to Audrey Hepburn in How to Steal a Million who herself looks near that next to Peter o Toole. I suspect a box in their scenes!!
Arch Stanton
said on 13/Jun/13
He looked 5'5" range in Godfather III next to 5'9.25 Andy Garcia. Garcia had about 4 inches on him. He'd have been 75 in that film so quite reasonably could have lost 1.5 from peak, I'd have guessed him at 5'5.5" at that age. He did look 5'7"-5'8" next to Eastwood in GBU.
Roger H
said on 4/May/13
He is listed at 178 on lots of websites
Monica
said on 17/Sep/12
When he was young he is height was only 1.70 cm?
Dave
said on 5/Jan/12
5'7 peak , in the movie the Holiday Kate Winslet was towering him
krazy krippled!
said on 2/Jan/11
Put him at 5'7 peak height Rob
Jack
said on 23/Dec/10
I've seen him several times and spoken with him occasionally over a period of 30+ years as we live a few blocks apart on the Upper West Side of Manhattan. I'd say today he's around 5'5 but when I first saw him in the late 70s and early 80s that he was still 5'7 at that time.
Shaun
said on 3/Dec/10
Eastwood was almost a head taller than him, about 9 inches mouth to top of head. Given that Eastwood was 6'4" Wallach was around 5'7".
Shaun
said on 30/Oct/10
5'7" prime. Today 5'3.5"???
Doug
said on 9/Apr/09
Gianmaria Volont
Doug
said on 9/Apr/09
I thought he looked about 5'9" in GBU. He looked tallish compared to the little shopkeeper ENzo Petito which a 5'7" man wouldn't. He looks tiny now I'll give you that but I thought he looked 5'8" or 5'92 in GBU, perhaps actually if he was 5'7" barefoot he was.
Sal Rinella
said on 13/Mar/09
I ran into him on the streets of brooklyn by accident and I would say he's not 5'7" 5'6'or 5'5". He'sacoolcat and he stopped and talked to us as well as signed an autograph.This was when I was going to school for acting. So I was jazzed.
Taylor
said on 2/Nov/08
Wow, he looked a lot taller in The Good, the Bad, and the Ugly.
adam
said on 25/Oct/08
Could he have been a little more than just 5-7 peak? Was he really NINE inches shorter than Eastwood? I would have thought that he had been like 5-9.
marco
said on 19/Jul/08
Gleen,I saw the western of Sergio Leone.
I read that Eastwood is 193,Wallach 1,70 and Van Cleef 1,88.
Do you know the height of Gianmaria Volont
Elle
said on 19/Mar/08
Aww legend! Yeah that look's about right.
glenn
said on 30/Jan/08
yeah,that was luck.i couldnt believe what i was seeing.
l0ck n l0ad
said on 29/Jan/08
Yes Glenn at least you got to witness in live with your eyes the spectacular GBU reunion which is something many fans would envy for.
l0ck n l0ad
said on 23/Jan/08
5'7" ? Does this that in The Good The Bad & The Ugly (GBU) he was only 5'7"? I always thought he a little taller! Although in the scene were Tuco and Blondie are walking side by side just before they get capured by the North side you see Tuco looking pretty short next to Blondie.
To Bruno, I agree indeed he was absolutely brilliant in GBU! I've seen that movie countless times I remember it frame by frame. I'm glad in a way it didn't win any oscars, that way you can always claim it's underrated. If I had to choose my most favorite movie of all time it would GBU.
To Glenn, that would be so insane to get a picture with both Eli and Clint together, a picture you could proudly show to your grandchildren some day. I'm sorry to hear you couldn't get a pic :-(
Lmeister
said on 13/Jan/08
One of the best supporting actors of all time. He even made the Holiday a good movie!!!
glenn
said on 12/Jan/08
whats crazy is that a year ago this week i saw eli and clint together.couldnt get a pic.
Bruno
said on 11/Jan/08
I say 5 8 in the 60s less now. Absolutely brilliant in the good the bad and the ugly should have won an oscar. One of the greatest movies of all time.
Antron
said on 6/Dec/07
in Godfather III looks to be about Pacino's size or under
jo
said on 12/Sep/07
hello i m french and saw him in a french movie le cerveau
and i think that ely is 170cm like bourvil a french actor
Franco
said on 26/Jul/07
lol....ELY = 165cm
Chris
said on 14/Jul/07
I hope I live to be as old and cool as Eli!
glenn
said on 14/Jul/07
soft spoken,sweet man.
Chris
said on 13/Jul/07
What was Eli like to meet? He always looks like a pretty cool guy.
glenn
said on 13/Jul/07
i try to shy away from both actually chris.
sf
said on 12/Jul/07
Wow, I always thought he was around 5'9" in his heyday, but this picture makes me wonder.
Chris
said on 12/Jul/07
Oh okay, just thought of a library straight away. Guess I go to libraries more than book signings!
Del Mar
said on 10/Jul/07
He's gotten so damn old, that there wouldn't be a question over if he has lost several inches both in posture and physical stature. From 5-9 to 5-6 I wouldn't doubt a second, but 5-4... maybe he wasn't 5-9 to begin with.
glenn
said on 10/Jul/07
bob hope, yes.george burns i never saw.i dont think.i never remembered i met milton berle.i was 10.most i remember.95 percent i remember.
Anthony
said on 10/Jul/07
Lena Horne and Borgnine I think are both 90. Ever got Bob Hope or George Burns?
glenn
said on 9/Jul/07
its eli and ernest brognine next.maybe an odd women or 2.lena horne? i have general mcarthers wife.she was in her 90s then.but not a celeb.
Brad
said on 9/Jul/07
Leone's direction made everybody tall and larger than life. That was his success. Big close-up and the ground to head shot. I know somebody who asked Lee Van Cleef where the graveyard was cause he wanted to visit it when he was going to Barcelona. Van Cleef said Leone built it, it doesn't exist! Now that's amazing considering they built the big bridge twice (blew up on a bad cue by an AD). Try getting budgets for that these days. Better be named Lucas. He's lost height. Ben Stiller is taller than him.
Anthony
said on 8/Jul/07
Glenn, this is an odd question, but is Eli the oldest celeb you have a photo with?
D. Ray Morton
said on 8/Jul/07
I love this guy. He's been in some great movies as of late.
RICHARD
said on 7/Jul/07
He looked tall in The Good,The Bad, and The Ugly but he was dwarfed by Clint Eastwood. I would at least give him 5'9'
Cat Stevens
said on 7/Jul/07
the good, the bad and the ugly rules
glenn
said on 7/Jul/07
library? it was a book signing.
Chris
said on 7/Jul/07
You met Eli in the library?
glenn
said on 7/Jul/07
it just dawned on me i saw the man with no name and tuco together.couldnt get up to them on time.7 months ago.what a sight that was.
glenn
said on 7/Jul/07
the man was 5-4.i was shocked.